Fresh seafood straight off the boat and cooked in front of you is my kind of idea of heaven.
When you are about to travel to a new destination you start forming opinions and expectations before you arrive that sometimes turn out to be misconceptions. Imagine my puzzlement when I visited Piccadilly Circus for the first time in 1997 and after looking down every street realising that there actually wasn't a …. well, circus.
Let's look at the map of UK – it's surrounded by water, right? In my books it meant the shops will be brimming with myriads of seafood. Imagine my dismay when I arrived only to find out the selection and display of the overpriced fishy stuff is decrepit compared to what's available in the Far East.
Even worse was the British take on seafood platter which consists of cold seafood, boiled in salt water, and served on ice. As a landlubber from Africa with high expectations, I was seriously bummed out.
The Crab Shack is like a dream come true for me. Very rustic, it is located in a converted cow barn a stone's throw away from Hell Bay Hotel. The produce is fresher than fresh. Chef Richard fetches the shellfish at 5pm from a local fisherman's boat and he cooks it at 6:30pm. A maximum of 45 seats are available.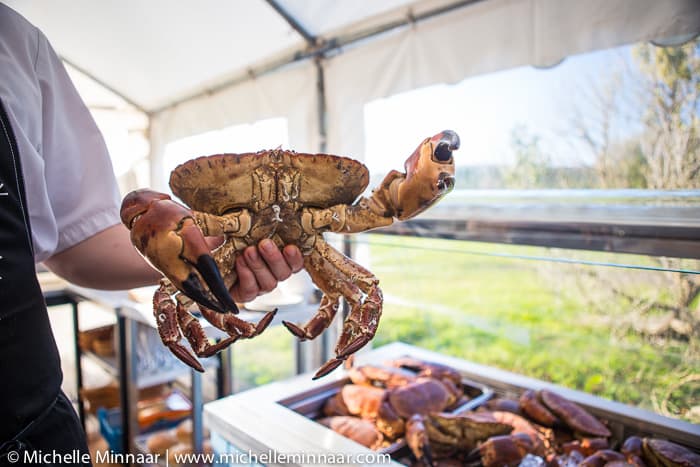 You're welcomed with a glass of bubbly on arrival and staff proudly shows off the catch of the day which is chilling on ice. You are then seated at long tables and benches where you get to mingle with your neighbours, European style. Bread and olives await at the table.
The menu, a black chalkboard hanging on one of the walls, is simple, comprising scallops and mussels respectively for starters, crab as a main course and one dessert or cheeseboard for the end of the meal. Along with a dressed salad and fries as side dishes, three different types of sauces are served with the shellfish:
– lemon and garlic butter
– lime and chive
– ginger and chili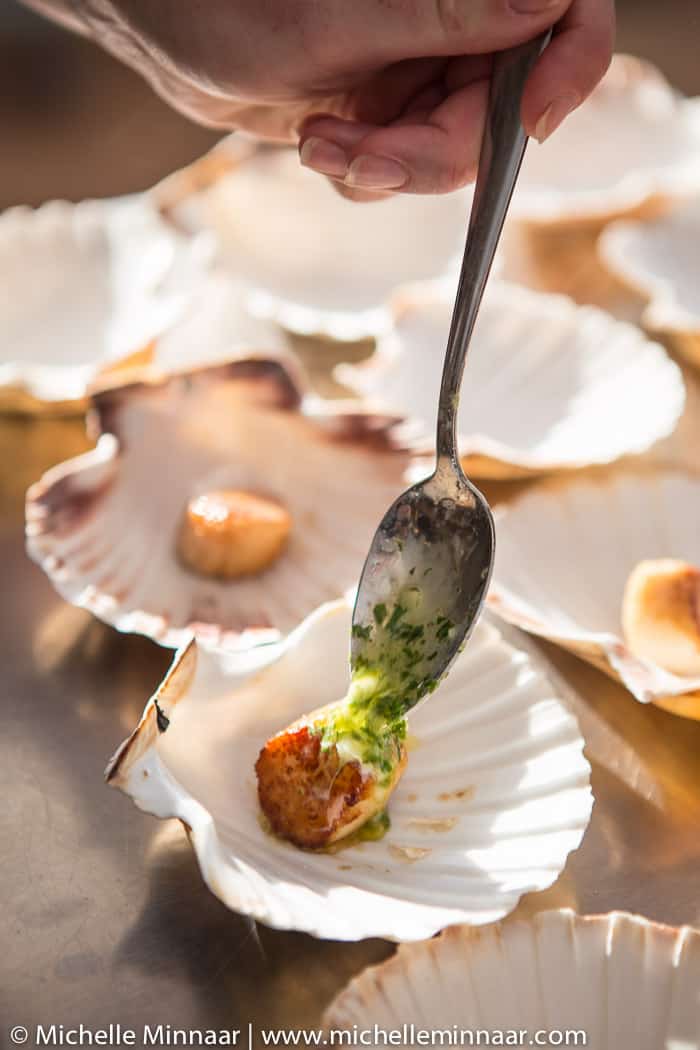 Due to their small size, both the scallops and mussels were super sweet and succulent.
As for crab, you have to be a certain type of eater to enjoy it. If you're a lazy one, you'll give up before you started. I'm the kind of person who has no qualms taking on a whole rotisserie chicken with my bare hands and picking the bones clean with my fingers to save the meat for a later occasion. Afterwards my hands are usually covered in grease and the only way to get them back to their normal state is plenty of soap and hot water.
The same goes for eating crab. Forget table manners, this is your opportunity to connect with your primal self. Not caring that there was a handsome fellow dining opposite me I dug in with such ferociousness that made onlookers gawk. Cracking and devouring crab takes determination, planning and effort. If anything else, you go into a meditative state – or as I call it being In The Zone – focusing on getting all the prized white meat out of the shells. You either love it or hate it.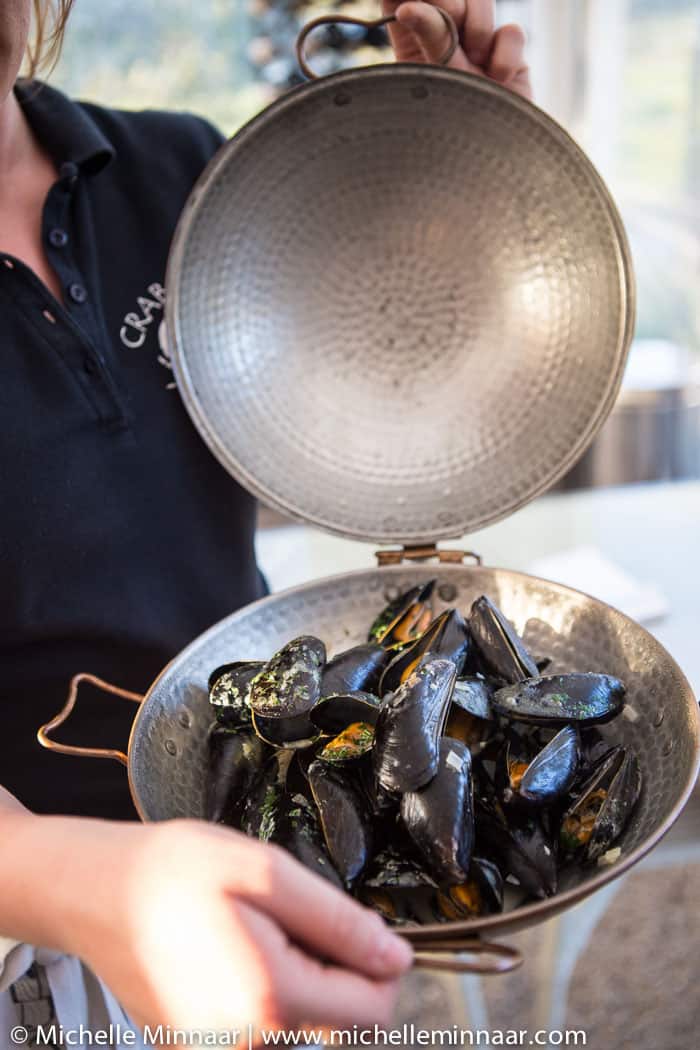 All food are served in Portuguese cataplanas, which were really handy because the lid could be used to discard empty shells. Prices are reasonable – the monster crabs cost £30 each to share between two people.
This was one of the most memorable meals of my life. I'm trying to think of all kinds of adjectives I could use to describe the food and experience. I can't. Words don't cut it. Oh wait, here's one – perfection. Just go and find out for yourself and you'll understand.
For more great seafood, be sure to visit Ruin Beach Café on Tresco.
Quick Overview
Food
10/10: Everything was fantastic.
Value
8/10: Crab is a rarity on menus and to share a monster one at £30 between two people is very reasonable.
Service
8/10: Staff were attentive and friendly.
Toilets
8/10: You have to walk to Hell Bay Hotel's guest loos.
Ambience
8/10: No music is needed to accompany the tranquility of dining next to the beach with amazing views. You will get to know everyone sitting at your table.
Recommend
10/10: If I could I would go back in a heartbeat.
Crab Shack
Hell Bay
Bryher
Isles of Scilly
TR23 0PR

Website
P.S. I was a guest of Crab Shack.