Cookie's Crab Shop is a tiny establishment on the north coast of Norfolk between Cromer and Wells-Next-The-Sea, just north of Holt. It's far removed from civilisation and takes a little drive on country lanes the width of a car.
The interior is very basic, small, cheap and practical, which reminds me of British cafes with their formica tables. The big difference is where the latter serves full English breakfasts, jacket potatoes and hot drinks, Cookie's Crab Shop offers a plethora of treasures from the sea.
A massive list of menu items are pasted on the wall behind the fridge counter and if all else fails you can make up your own seafood platter. In good weather you might have trouble finding a seat and have to order takeaway because surprisingly this little restaurant serves over 350 people a day - most are regulars who come for their omega 3 fix and then there are some tourists.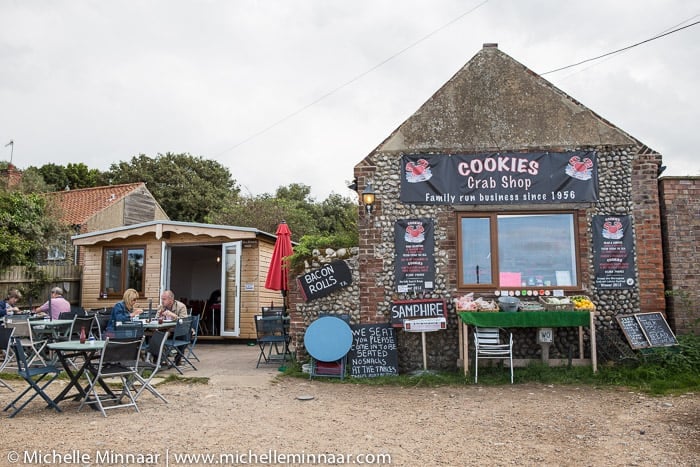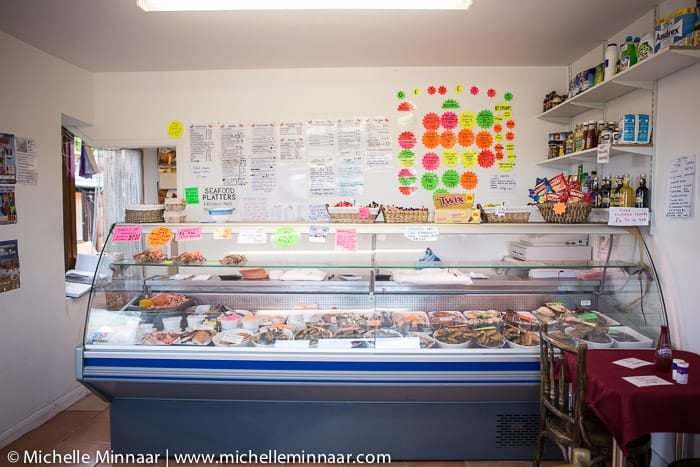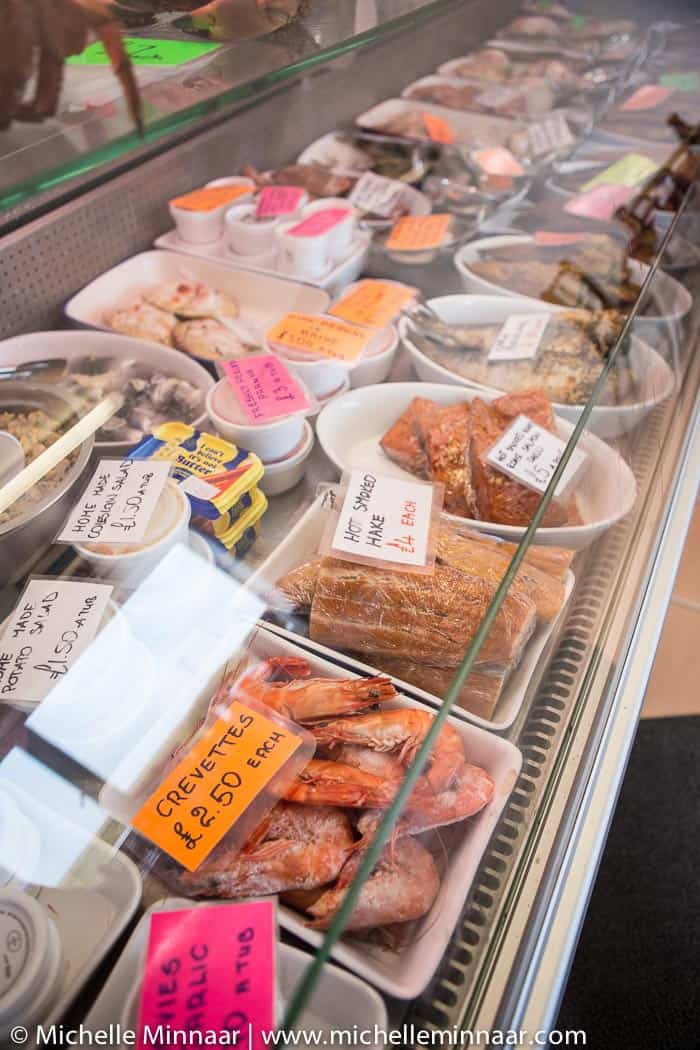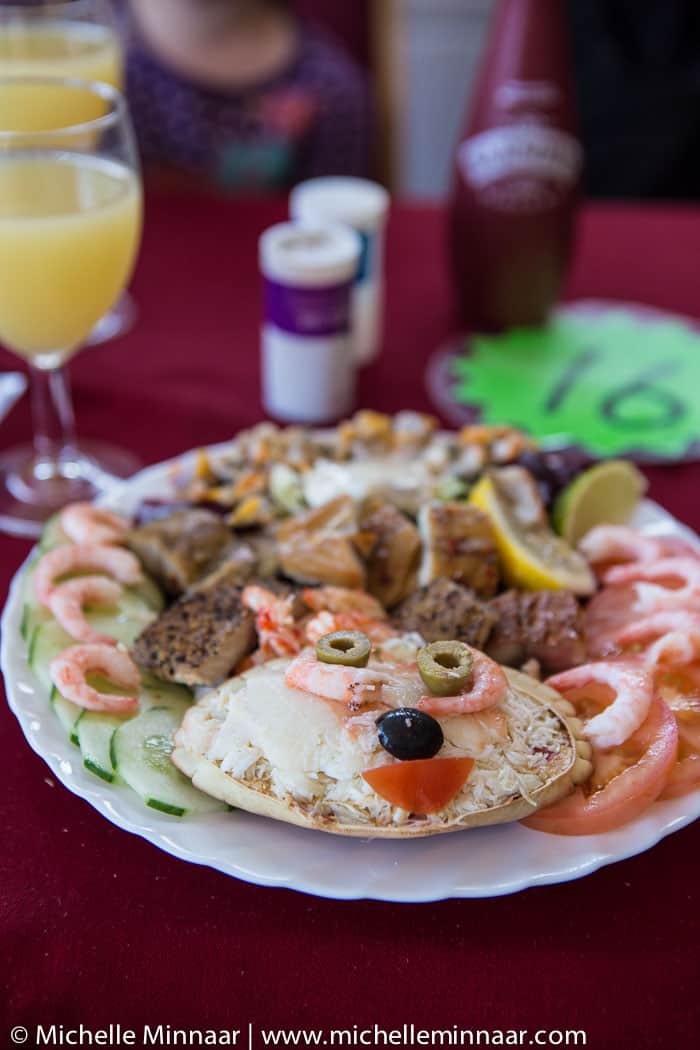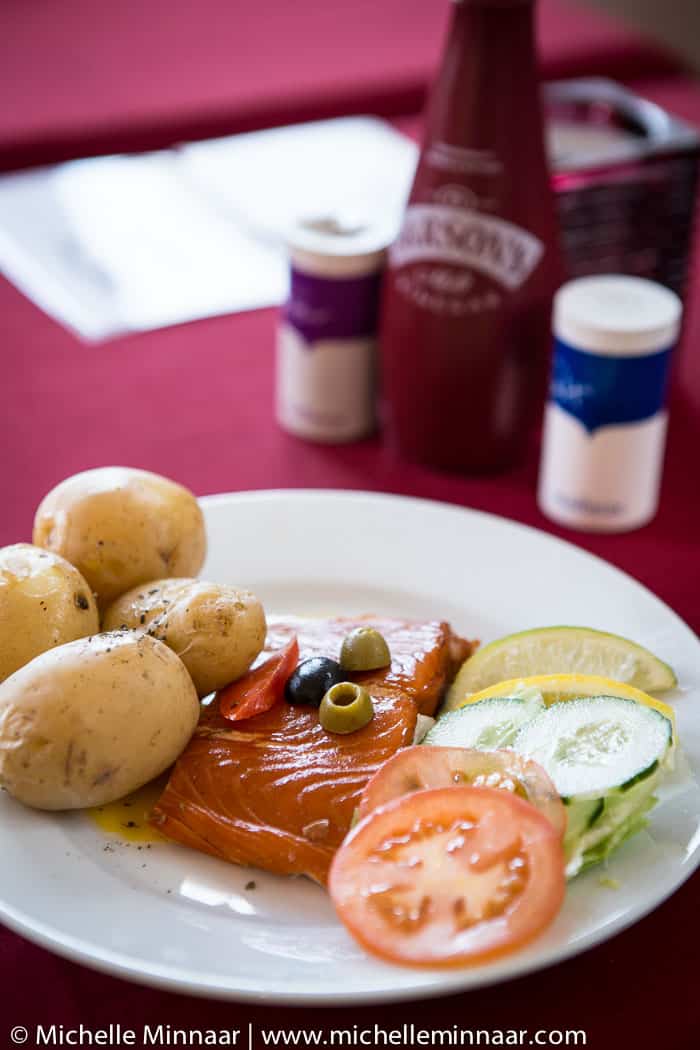 The bestseller, Crab Royal Salad (£6.90) consists of dressed crab, prawns, anchovies, crayfish, cockles, three different sorts of smoked mackerel, olives, potato salad, coleslaw, beetroot, tomato, cucumber and lettuce. As you can tell from the photo the plate is heaving with food and I couldn't finish it.
Another bestseller, the Lobster Royal Salad is also available for £10.95 which offers half a lobster instead of a dressed crab with the rest of the trimmings.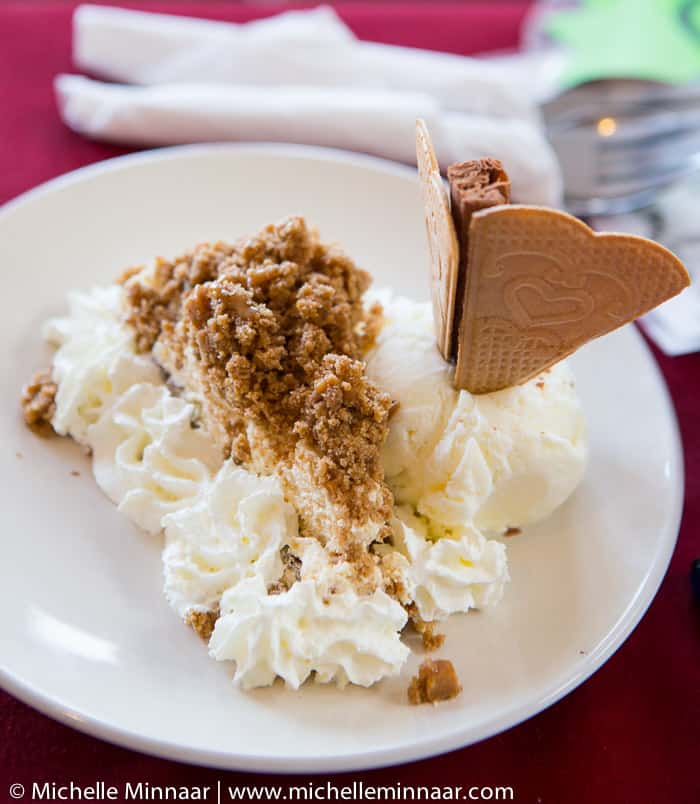 An extensive dessert menu boasts hot desserts, a big variety of ice creams, pies, tarts and classic British desserts. My rustic apple cinnamon cheesecake (£3.80) was offbeat, creamy and satisfying and my daughter was just chuffed with the wafers and Cadbury's flake that came with her strawberry ice cream (£1.90).
Quick Overview
Food
7/10: Although I definitely missed the warm seafood offered at the Crab Shack, Cookie's seafood was of good quality but you won't find any Michelin starred dishes here. Food presentation looks as if it's been done by a three year old with smiley faces appearing on most dishes comprising olives and tomato. It appears to be their trademark. Do try the honey glazed hot smoked salmon, it's really good.
Value
10/10: Prices are beyond reasonable and the portions huge.
Service
3/10: Staff sorely need training in customer service. Giving plenty of notice, a phone call to move my booking to a later time was filled with rudeness, painful silences and inflexibility. The person's listening skills proved to be poor because when I showed up my booking was mismanaged. Otherwise swift service.
Ambience
5/10: Although the interior and seating are not up to much, the immediate vicinity is peaceful with views overlooking the salt marshes.
Recommend
6/10: If you're a seafood lover and traveling in the north Norfolk area, Cookie's Crab Shop is worth a visit. You're welcome to bring your own drinks and alcohol because there is no corkage.
Cookies Crab Shop
The Green
Salthouse
Holt
Norfolk
NR25 7AJ
For holiday ideas, go to Visit Norfolk.
P.S. I was a guest of Cookie's Crab Shop.