Recently, I was approached by La Belle Assiette, an online private chef service, to review. 
Think along the lines of Airbnb and Uber, but this time cherry picking your very own private chef to come and cook for you in the comfort of your home. Over 300 private chefs are available across the UK to cook you a personalised meal from any cuisine imaginable. This is especially handy when you're hosting a big dinner party. Think of all the hassle of the meal planning, shopping, cooking and the messy aftermath in the kitchen. All of this is done for you by the chef.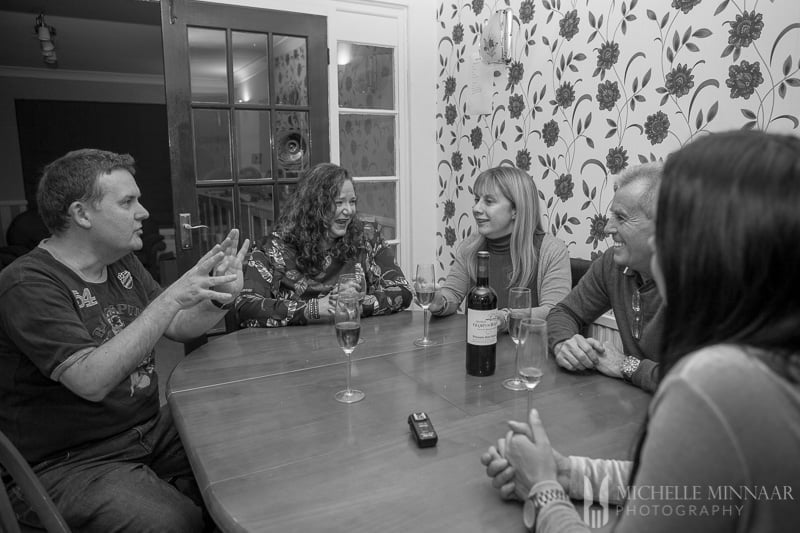 There are three tiers to choose from, ranging from £39 to £89 per head. Gastropub fare to Michelin-starred quality tasting menus, the choice is yours.
Between you and the chef the three course meal is finalised, with dietary requirements taken into account. That's all you need to do, it's as simple as that.
A few hours before the dinner party, the chef arrives and gets cooking. This allows you to relax and commune with the guests. Just like magic the food arrives at the table and it's restaurant quality kind of stuff. Enough time is allowed between dishes for the food to sink. After dessert, in a blink of an eye, your kitchen is clean and the guests are happy.
Alas, I wish every dinner party I host was as easy as the one provided by La Bell Assiette. Unfortunately, it's always me doing all the cooking and cleaning with the added stress of the possibility of the food not coming out the way I wanted it to.
On the night we had a sweet potato and butternut soup as a starter. The main course was chicken breast stuffed with sundried tomatoes and merguez sausage on a pile of mustard mash and creamy mushroom sauce with roasted cherry tomatoes. A mountain of fresh vegetables were served on the side. Dessert was an apple pie with granola, fresh berries, cream and coulis.
Everything was sublime and the portion sizes were more than decent. In fact, the food was so beautifully presented that I'm now struggling a bit with an inferiority complex because guests may now expect this kind of standard from me!
A big thank you to Tarek Tari who was the chef on the evening, feeding us delicious food and making everything run smoothly.