There are three things Pizza Express is good at: pizza, parties and salad.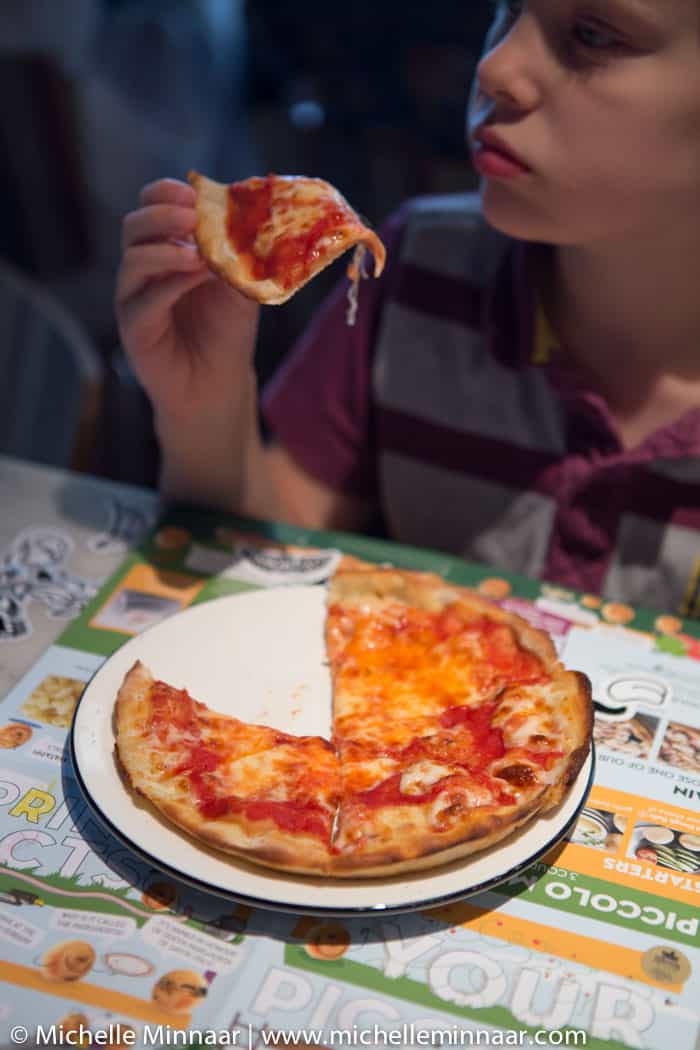 Don't bother with the rest. The pasta wasn't al dente, it was actually undercooked. The Bolognese had no meat in it and the actual flavour was acidic and terrible. The Melanzane Parmigiana was mediocre at best, drenched in soggy breadcrumbs. The Leggera Salmon Salad and pizza received thumbs up though.
The kids were very happy with their pizzas, Chocolate Brownie and Toffee Ice Cream. At the end of the meal they were served with Bambinoccino, which is frothy milk sprinkled with chocolate powder – something they loved and made them look sophisticated drinking it.
Another reason I would seriously consider Pizza Express for is for birthday parties. Instead of inviting little critters to your house and having to deal with the aftermath, it's much simpler just to host it at Pizza Express – stress and hassle free!
Other noteworthy reviews:
Quick Overview
Food
5/10: Quality varies greatly. Stick to pizza and salad.
Value
8/10: Portions are of decent size.
Service
8/10: Friendly attitude and attentive.
Ambience
6/10: Buzzy and family friendly.
Recommend
5/10: Pizza and birthday parties! That's all you have to remember.
Pizza Express
11 London Rd
Southend-on-Sea
SS1 1PE
Website
P.S. I was a guest of Pizza Express.