La Vieja, a restaurant specialising in seafood, is located in the south-western part of Tenerife in an area known as Adeje.
As you walk into the restaurant there are tanks full of lobsters awaiting their inevitable deaths and then a display of fresh, not-so-lucky fish can be admired in a counter. This restaurant means business.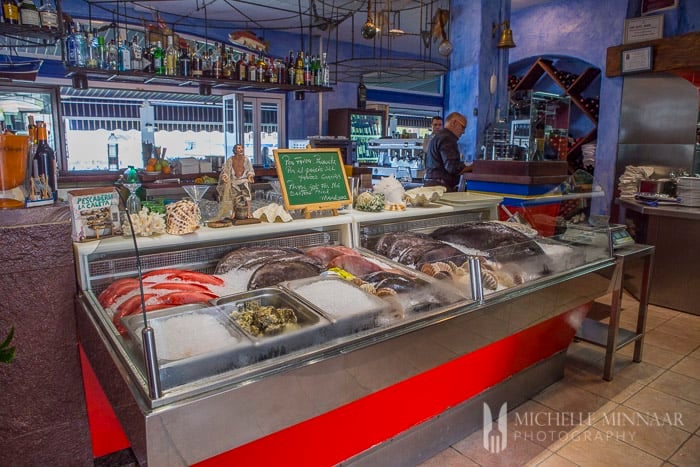 The white and blue colour scheme goes well with the fishy theme of the restaurant and it is even named after a fish. When you walk past the counter, and through double doors you're at the back of the restaurant where lovely views can be enjoyed of anchored boats bopping lazily on the tranquil water and people jumping in the sea for a quick swim to cool down.
La Vieja caters heavily for the tourists by helpfully providing the menu in 4 languages: Spanish, English, French, Italian, German & Russian. The menu itself is extensive, boasting exactly 117 items, featuring predominantly seafood. A beautiful variety of fish is on offer such as butterfish, bream, rubberlip grunt, grouper, forkbeard, monkfish, turbot and the list goes on.
Flavour-wise the Tuna Tartar with Soy & Chives is well-balanced and a decent portion but priced at a steep €20. There is the option to kick things up a notch by the little dots of explosive wasabi on the side of the plate. Unblemished avocado slices and slivers of radish complete the dish, as well as some melba toasts for the ultra hungry.
Upon the waiter's recommendation I ordered the Stone Bass (€20), also known as wreckfish. There appears to be little in common between the more famous Sea Bass and the latter. What arrived was a massive portion of flaky white fish, perfectly seasoned and grilled crispy in the right spots. Topped with chopped garlic, served with seasonal vegetables and a balsamic vinegar reduction. If that wasn't enough Papas Arrugadas (a famous Canadian dish comprising wrinkled baby potatoes with mojo pick sauce which is red and slightly spicy and mojo verde which is refreshing and bright green) is served with most main dishes.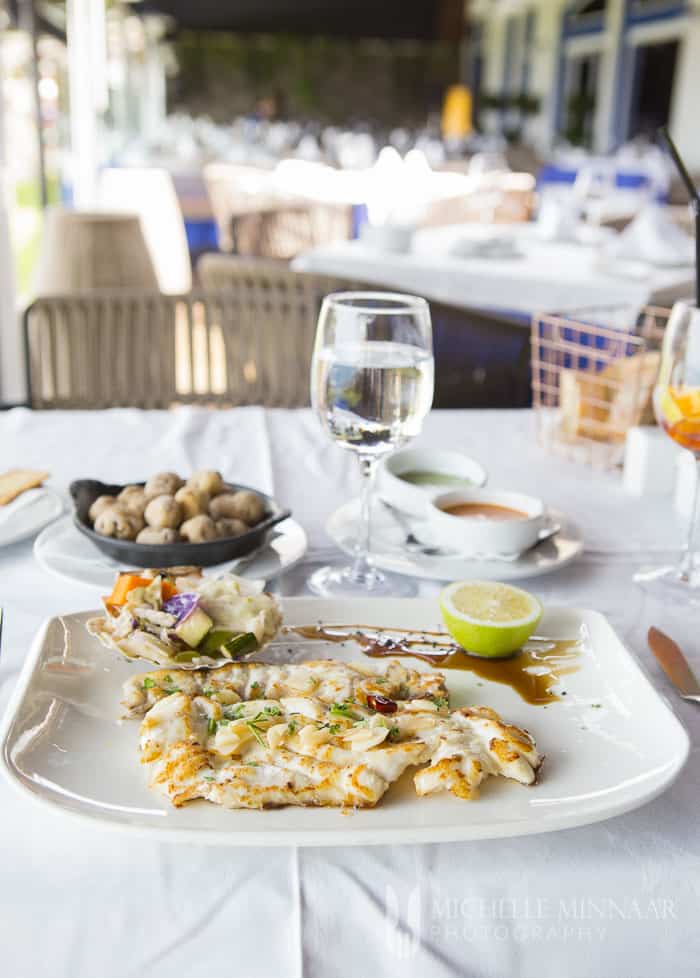 After all that food, I could hardly move and passed on dessert. Having enjoyed the food I wish I stayed long enough on the island to try the other 115 dishes!
La Vieja
Edificio Terrazas de La Caleta I
La Caleta
38679
La Caleta de Adeje
Santa Cruz de Tenerife
Website
P.S. I was a guest of La Vieja.