Since the opening of a Las Iguanas branch in Braintree, I've been a frequent visitor and have grown to love this restaurant chain. While the food is by no means haute cuisine, the quality has remained the same throughout and to date I haven't had a dud meal.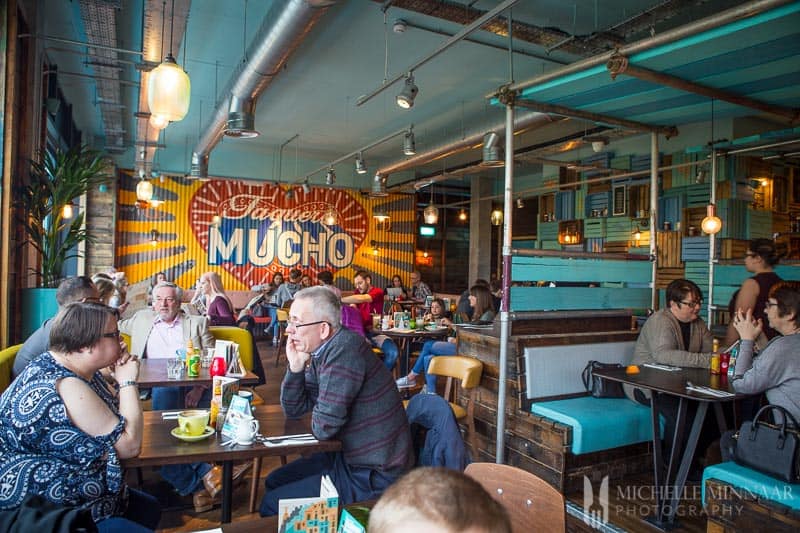 Recently, Las Iguanas launched a new menu and even more exotic dishes are coming out of the South American kitchen. Whoever designed the menu was acutely aware of differing dietary needs and dishes are clearly marked as Vegan, Nut Free, Vegetarian, Gluten Free and even New. No wonder the restaurant is almost always chock-a-block because just about every eating plan you follow can be catered for.
Beetroot, Avocado & Cranberry Ensalada (£8.50) gets a big thumbs up from this salad averse eater. In fact, I ordered it again the other day at the Braintree branch and it turned out to be just as good as the first time. Originally, it was shared as a starter between two adults but it makes a large meal on its own. There is the option to add crayfish, grilled chicken or pan-fried halloumi for a supplement of £2 but for me it was more than enough already. The spinach leaves are well dressed and the combination of creamy avocado, sweet beetroot, tangy onions and crunchy nuts was enough to take me to seventh heaven.
The first time I reviewed Las Iguanas, I found the Bahian Coconut Chicken (£12.95) on the dry side. This time it wasn't served as a whole chicken breast but in chopped pieces where the sauce helped to moisten the chicken. Flavour-wise the dish couldn't be faulted. As a seafood lover I raved about the Sea Bass A Lo Macho (£14.95), which consisted of fillet of sea bass with mussels, crayfish and prawns in a white wine, spinach, paprika & cream sauce with spring onion rice. That's quite a mouthful but what a delicious one it was. As a testament, I have ordered this again on other occasions and haven't been disappointed yet.
If you're a parent, listen up! It might not always been the case but during the past two school holidays I couldn't help but notice that Las Iguanas has a special offer that for each adult one child can eat free. A bargain, right? The kids menu has standard western food that my picky eaters loved. Burgers, chicken nuggets, fish fingers, pizza, you get the gist. My kids especially loved the curly fries. The Ninos Meal costs £5.90 and includes a main course, dessert and one drink.
One wobbly jelly and crispy, chocolate dipped churro later, and my kids were as happy as punch. In fact, we all were. Las Iguanas is an energetic restaurant with cool vibes, an interesting menu, delicious food and cocktails. We will be back. Again. You can count on it!