Perhaps I've been living under a rock all these years but when I think of the Netherlands, the following come to mind: "bitterballen", "stroopwafels", "poffertjes", "kaas" and dishes filled with cabbage and potato. Seafood? Not so much.
So imagine my surprise on a recent press trip when we were taken to t'Kleine Oestertje. This place is in the middle of nowhere, yet somewhere in the province of Groningen, and doesn't even own a website. It thrives on word of mouth and it has good reason to do so.
From the outside, t' Kleine Oestertje doesn't look like your conventional restaurant. It is, in fact, a small house and doesn't look up to much.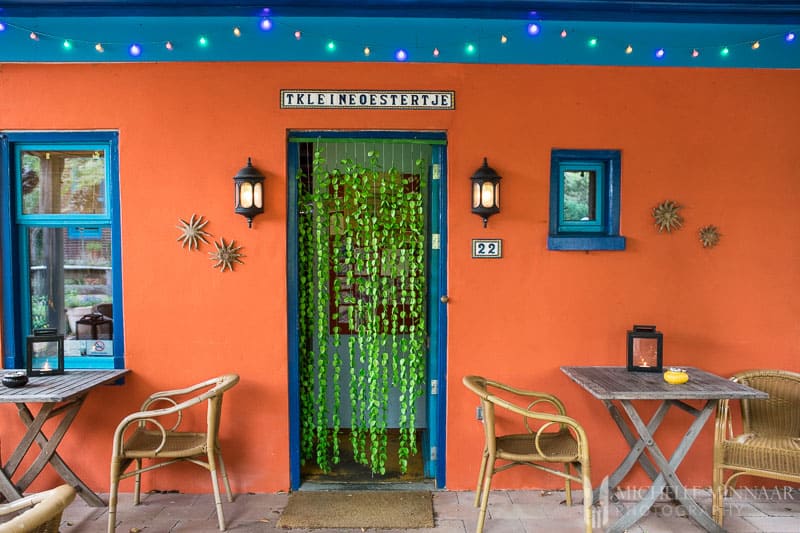 t' Kleine Oestertje restaurant
With European weather turning for the worse in September it was a contradictory experience to walk into the vibrantly coloured building, its interiors giving off a distinct beachy feel as its walls are lined with seashells. Even the toilet seats are a sight to behold!
Staff-wise, there were a whopping two employees on the job - the chef and waitress. The menu is limited and specialises in seafood.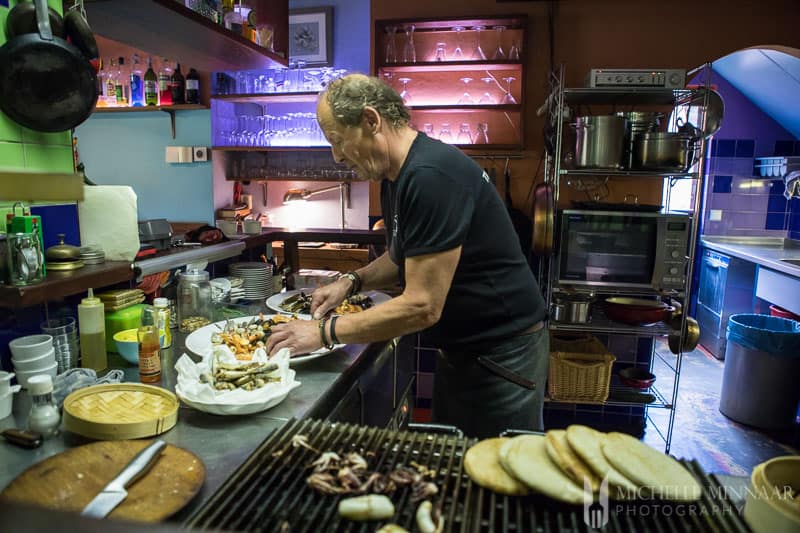 t' Kleine Oestertje menu and review
fresh oysters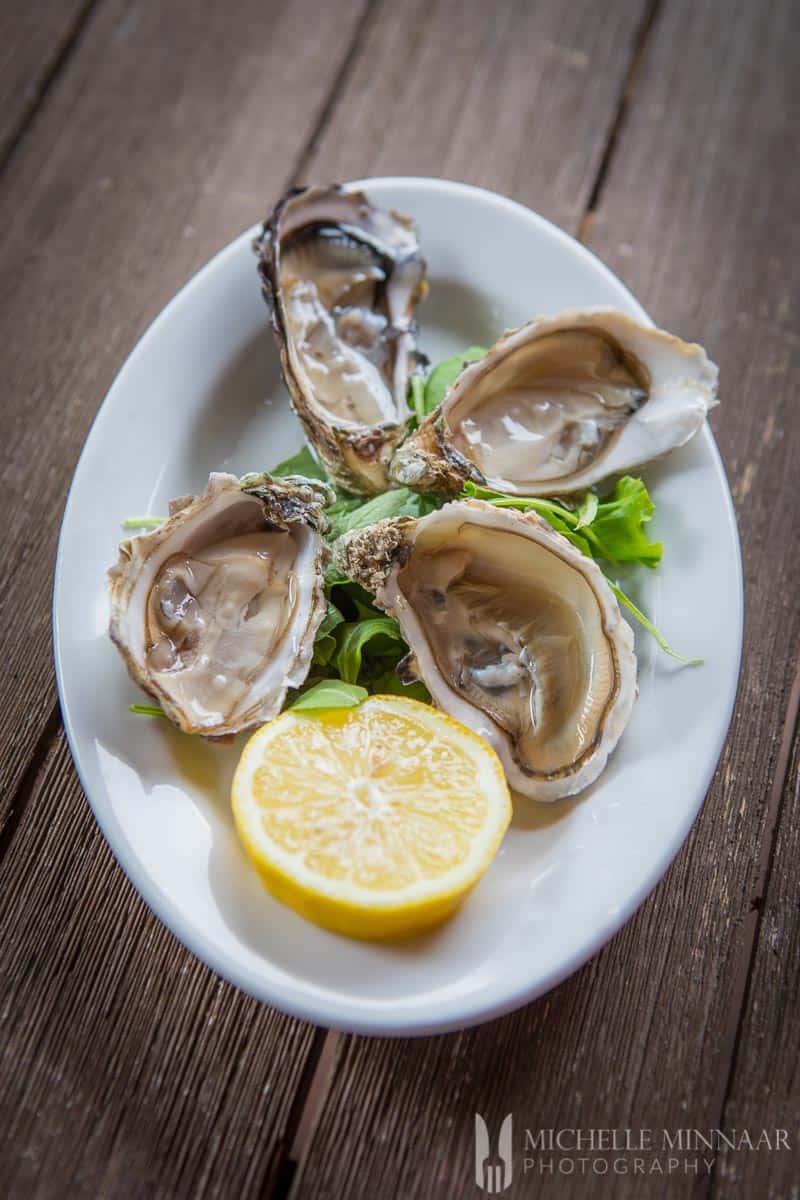 The first dish that arrived was fresh oysters. Cradled on a bed of salad with a lemon wedge, they were a good size and clearly premium quality. The typical onion vinaigrette that's usually served would have been welcomed, however, the oysters' freshness made this a stand out starter!
prawn watermelon salad
The second dish was a Dutch prawn salad. Don't be fooled into thinking that the red on the plate is tomato. These are actually chunks of watermelon, which worked surprising well with the prawns. The marie rose sauce was prepared with a dash of limoncello and altogether made for a second course.
the seafood platter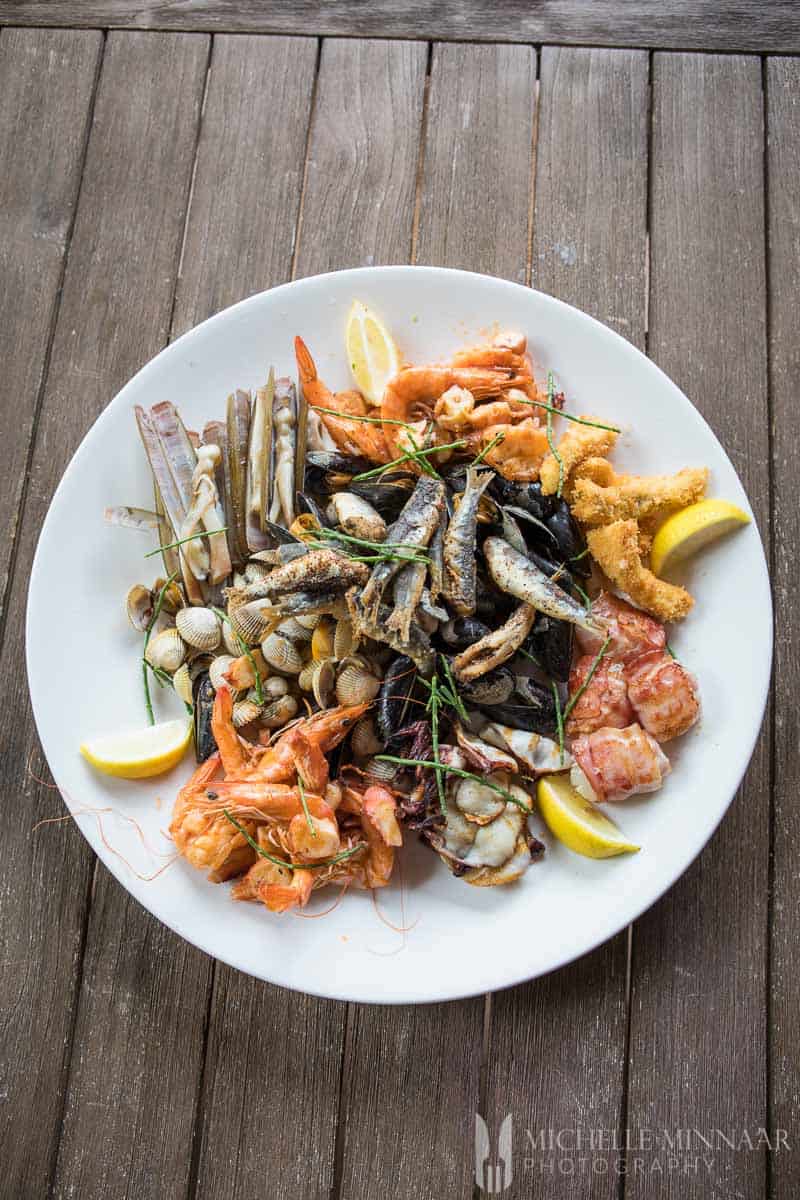 In the past, I have written about my frustration of getting hold of a proper seafood platter in the UK. I'm not talking about the boiled up, cold crap on an icy platter so commonly found on British menus. Have a proper look at the photo above. Now that's what I call a seafood platter - a generous heap of razor clams, cockles, whitebait, plaice goujons, prawns, mussels, squid, calamari and scallops. Not one item could be faulted on this plate. I ate way beyond satiety on this occasion, making up for the 14 years of living in the UK and not finding what I'm looking for. t' Kleine Oesterje won a place in my heart!
fresh vegetable salad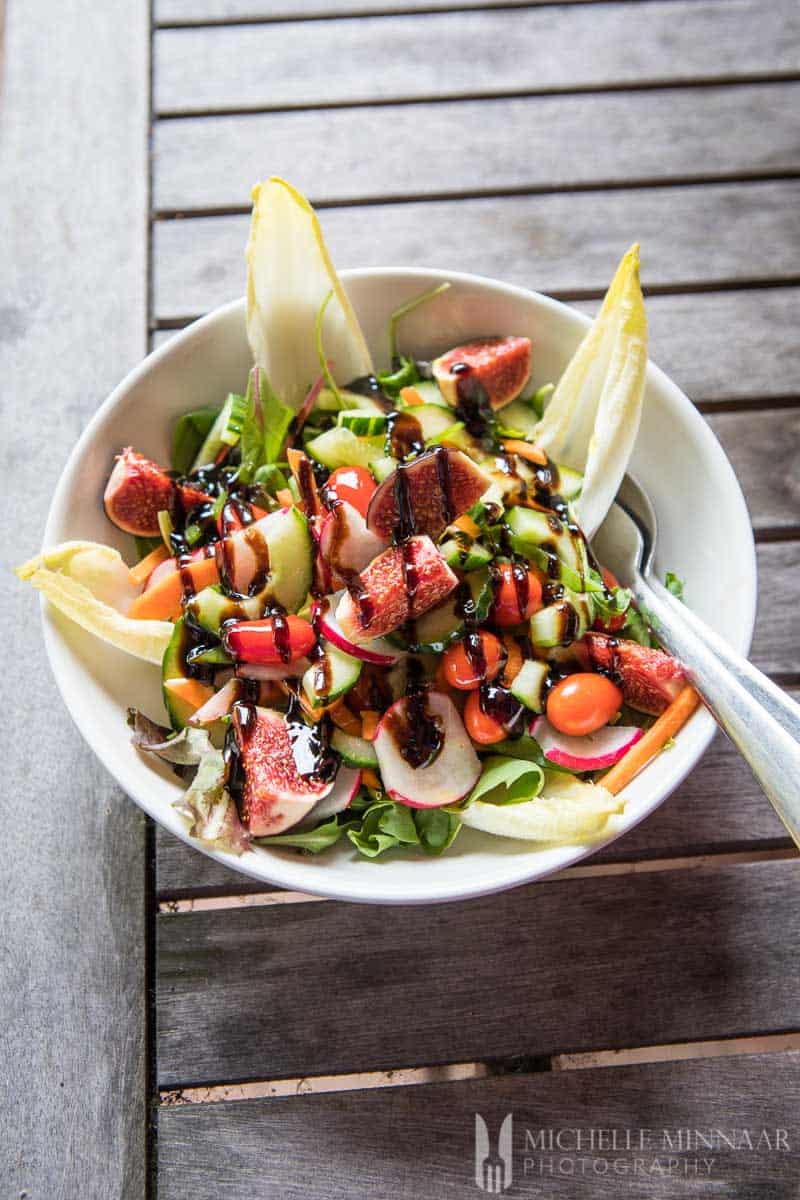 The side dish was a fresh vegetable salad with a Mediterranean twist. My favourite part of this salad was the addition of fresh honey-sweet figs accompanied by a balsamic dressing. Barring the part of overeating, all-in-all, this was quite a healthy lunch.
wentelteefje and chocolate mousse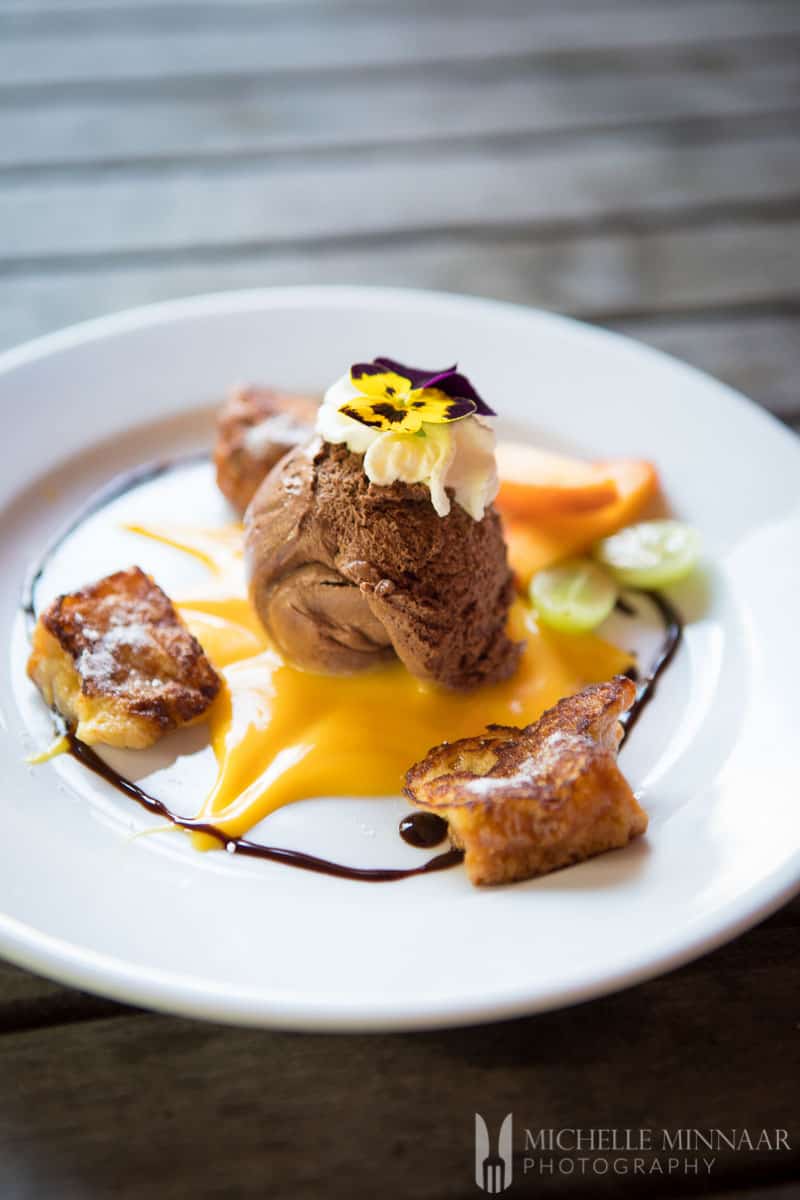 This chocolate mousse was the perfect ending to a fabulous experience at t' Kleine Oestertje. Not only did it look beautiful and appetising, but the mousse was also light and the combination worked very well with the custard and French toast.
wine pairing
The wine that I enjoyed alongside my food was Groot Maarslag, Solaris 2016. For more information on the wine, click right here.
On this trip to Groningen, I ate a lot but this meal was the highlight. What I loved was the unpretentious setting and honest, basic food executed really well. This 4-course meal clocked in at €42 per person, which is an absolute steal considering the quality and quantity of the food provided. Oh, how I wish to return t' Kleine Oestertje!
how to get to t' Kleine Oestertje in Groningen
Travelling to Groningen from the UK is a piece of cake. There is no need to take the ferry and drive for hours. In fact, you can fly to Groningen daily from London Southend Airport with Flybe, operated by Stobart Air. One way tickets are available from only £39.99.
t'Kleine Oesterje address and location
t' Kleine Oestertje
Schoolstraat 22,
9883 PH Oldehove,
Netherlands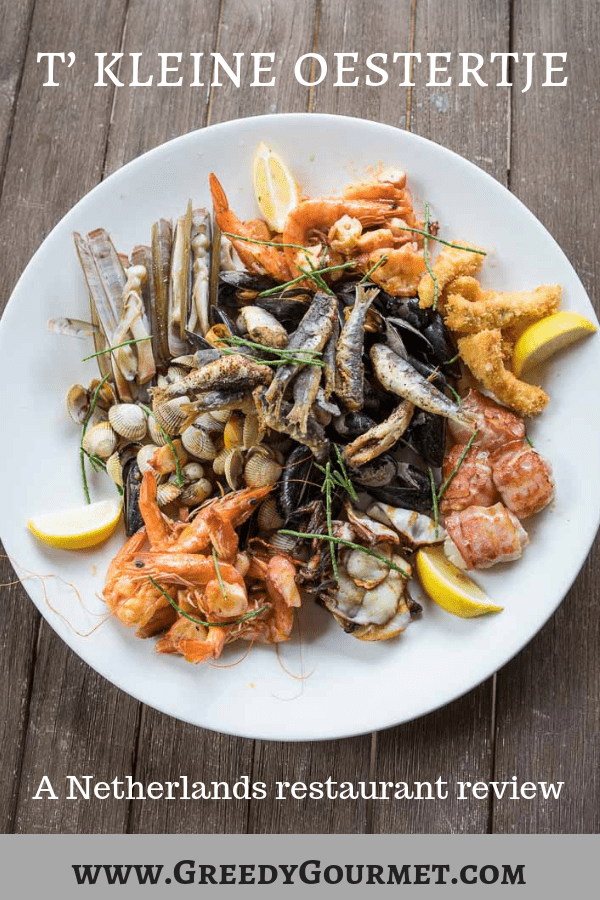 P.S. I was a guest of t' Kleine Oestertje.