A new menu, devised by "My Greek Kitchen" presenter Tonia Buxton, is available at The Real Greek.
I doubt that this is the first time that it happened, nor will it be the last. There are two Westfields in London, one in the west and the other in the east. On the day I was eager for some exotic Malaysian food only to discover that the restaurant is at Shepherd's Bush and not Stratford. Plans scuppered, we went back to The Real Greek, simply because the food has been so good last time.
On this occasion the food was excellent as well and their Salt Cod remains addictive. A new menu, called Tonia's Magirefta which means Tonia's home-cooked food, is now available. Highlights were the Prawns with Feta and Artichoke A La Polita which is a lemony vegatarian dish using fresh globe artichokes – oh the novelty!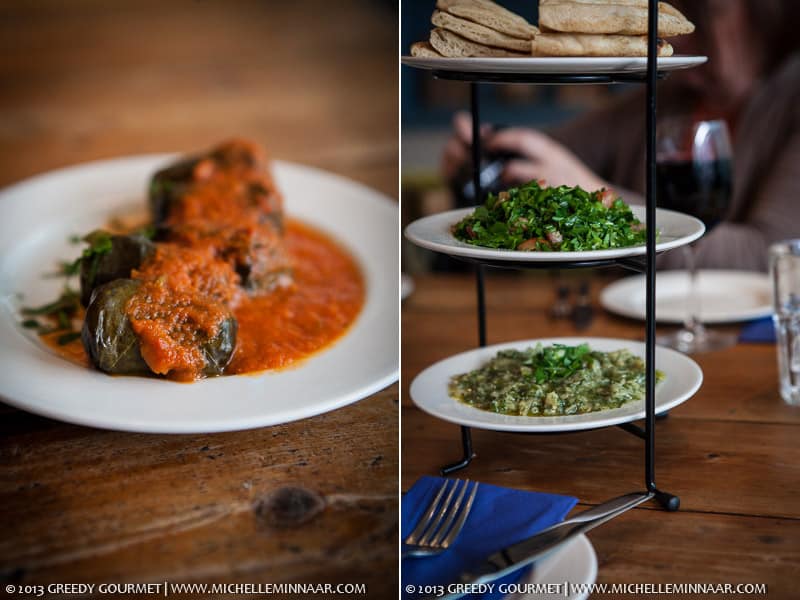 A Cypriot lamb version, called Koupepia, of the Greek Dolmades is on offer as well. You can never go wrong with Tabouleh, Greek Flatbread and Melitzanosalata as sides. Their Chocolate Mousse Cake was my favourite of the three desserts which included Pistachio Ice Cream and a traditional Greek Dessert.
For a full restaurant review, you can read more here. Don't forget to check out the recipe for The Real Greek's Slow Roast Pork Belly!
Check out what my companions had to say:
P.S. I was a guest of The Real Greek.
The Real Greek
Westfield Stratford City
London

Website