Last year Mark Hix published a cookbook showcasing British cuisine – here are my thoughts.
But let's first zip through the recipes I prepared from the book.
Miraculously, these Cornish Saffron Tarts were relatively straightforward to make for a non-baker like myself. Better yet, they tasted stunning!
So simple to make and an instant success, the Honey & Mustard Dressing will definitely form part of my regular cooking arsenal.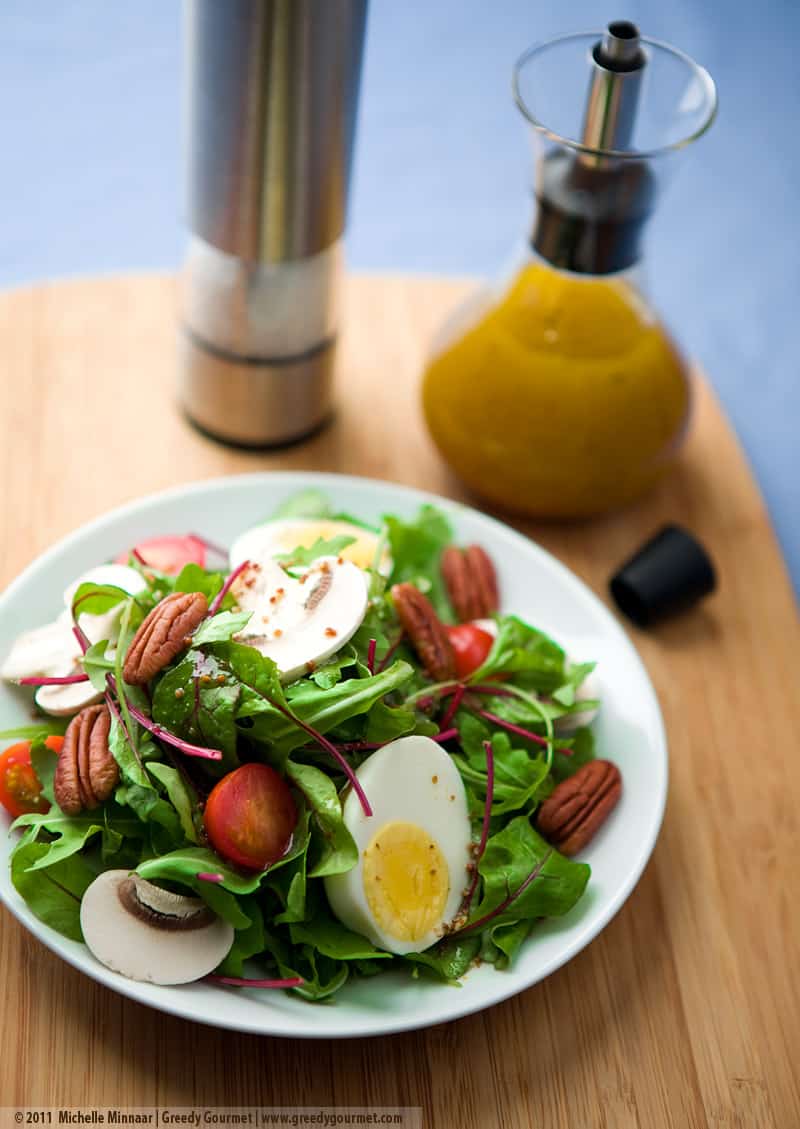 Considering that I was looking forward to these ribs the most that I specially ordered them from the butcher and followed the recipe precisely I was very disappointed with the result. The cooking time wasn't nearly long enough for the meat to go tender and the BBQ sauce far from the best I've had. Mark Hix is known for his simple recipes so the large number of ingredients should have set alarm bells off.
Hix's Oyster & Chop House leaves me ambivalent. Since the last recipe was a cock-up I am somewhat hesitant to try out other recipes. I have never had the honor to dine out at the actual restaurant, Hix Oyster and Chop House, and it would have been interesting to compare the menu with the book. The book's pages are heavy and the photography is professional. The food styling is masculine in the sense that it's very simple – white background, white plate with food on top – but it works! What I loved most about the book are the oyster and meat descriptions, which are highly descriptive. It would have been ultra-helpful if a cookbook like this existed where each cut of meat is described in detail and ten applicable recipes followed. Hix's book definitely doesn't have mainstream appeal and as an avid home cook I don't have the desire to prepare a lot of the recipes. One big problem is the use of ingredients that aren't widely available. It's a bit of a catch-22; if the average bloke can't obtain the ingredients easily, he's simply not going to cook the recipes and in turn the demand and supply for the esoteric ingredients would never increase. Don't get me wrong – Mark Hix is an extremely likeable fellow but I think this book was merely a marketing exercise for his restaurant. Some highs, some lows but overall disappointing.
You can buy the book here.