It took two ceremonies, six flights, one test, several interviews, two dozen queues, countless hours, boatloads of money and gaziliions documents to fill in…
…and finally after seven years I received British citizenship and a shiny red passport. Only to arrive at Dublin airport and not get the latter stamped! Heaven forbid I suddenly develop Alzheimers or drop dead and someone finds my passport and discovers the poor dear hadn't travelled anywhere.
For the first time since the children arrived I woke up alone in a hotel room in The Gibson Hotel. No one jumped on the bed yelling "BANANA!" or insisted on me switching a computer on in my one-eye-still-shut state. It was a blissful way to wake up on my birthday.
The previous day was quite eventful too, having met new French and Belgian bloggers and seeing familiar British faces. Together we all walked around in Dublin and ate at two restaurants: ely gastro pub and L Mulligan Grocer. Today had the promise being just as eventful as yesterday.
In June 2012 Bloom in the Park ran for the 6th year in Dublin's renowned Phoenix Park. Dubliners like to boast that the latter is bigger than all London's parks combined and just walked around the place you can really admire how much space there is.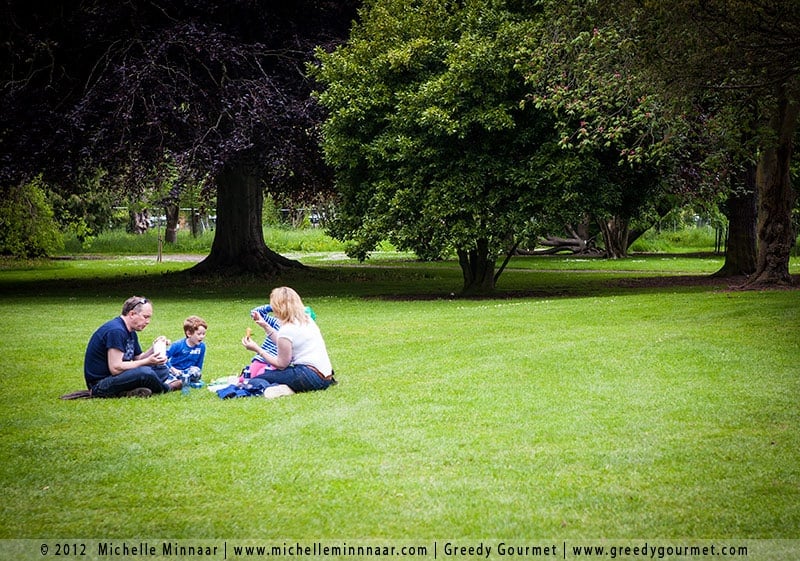 If you're green fingered, you'll be in heaven. There is the flower tent, where stunning flower arrangements are displayed, and plenty of little stalls to buy equipment and all things flora. Custom designed mini-gardens can also be found to get your creative juices flowing if you're stuck with ideas as to what to do about your own garden.
Foodies will have every craving satisfied in Blooms extensive Food Village. Almost everything you can possibly think of is available, from pies, cakes, fudge, jams, fresh produce, dried seaweed, special diet products, sauces and much more. Mini food stalls were very popular with event goers too and nobody went away hungry.
Let me tell you what my favourite products. You should try Mella's Fudge. Her vanilla fudge won a 3-star Great Taste award and her products are now sold in places such as Selfridges in London.
A sweet Quince & Chili Jelly with a bite at the end is sold by Crossogue Preserves. They now have a new Parsley Jam with goes great with fish or bacon.
Gabriel and Robyn LOVED the big jar of jelly beans I brought home for them from The Jelly Bean Factory.
Top quality smoked salmon is sold by Burren Smokehouse. Fortnum & Mason and Selfridges are among their stockists.
With a gentle flavour of the sea minus the overbearing saltiness some caviar has Goatsbridge Trout Farm's caviar is a stellar product.
And by golly, if all the fudge shops in the world employed hunky dark men women's waistbands would expand at an alarming rate.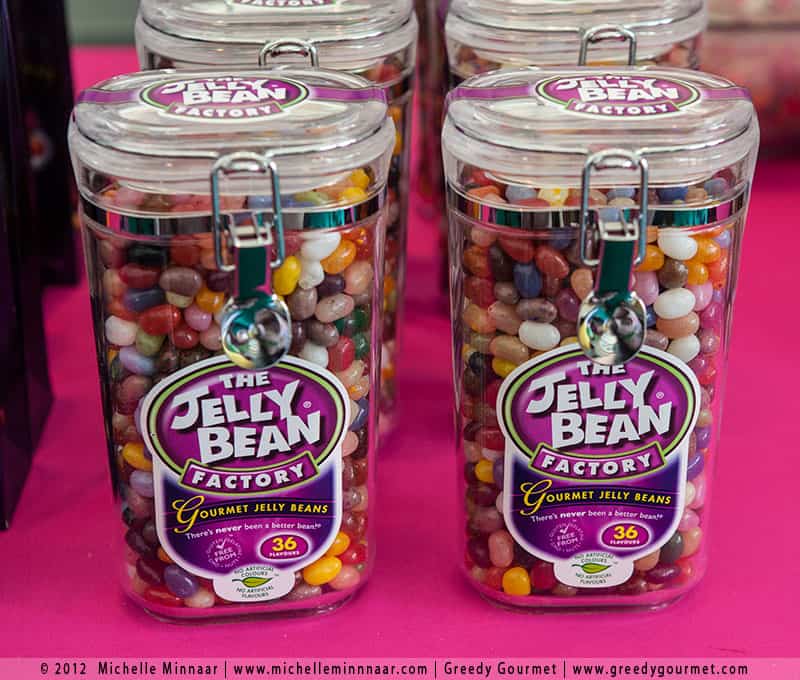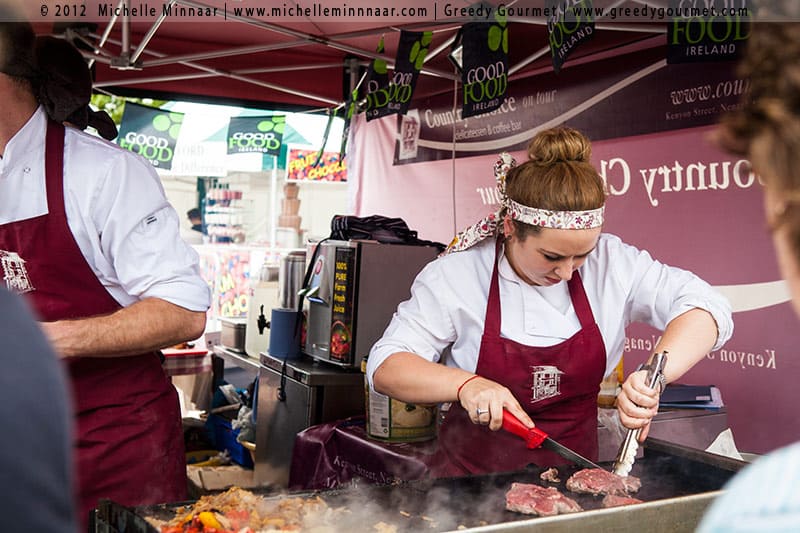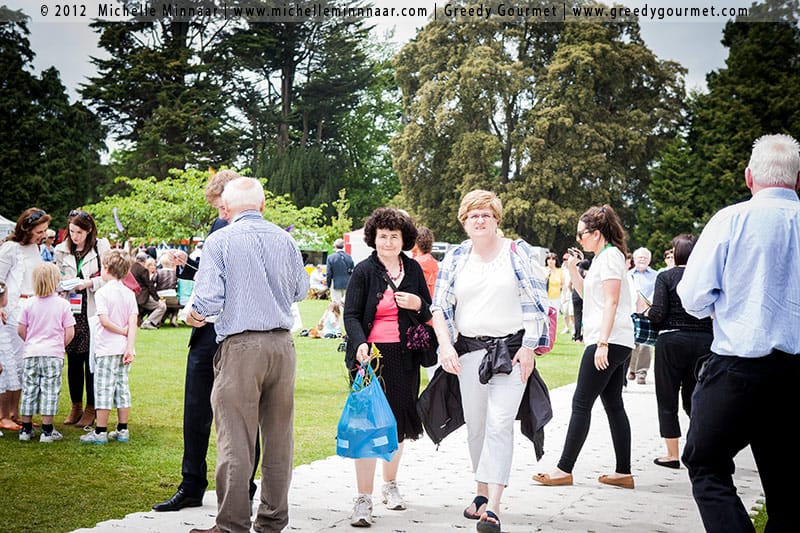 Let's not forget about this children! The main attraction for them is the animals, where they can gawk at the cows' udders, pet lambs or giggle at pigs sitting on each other. Really, it's the perfect family day out.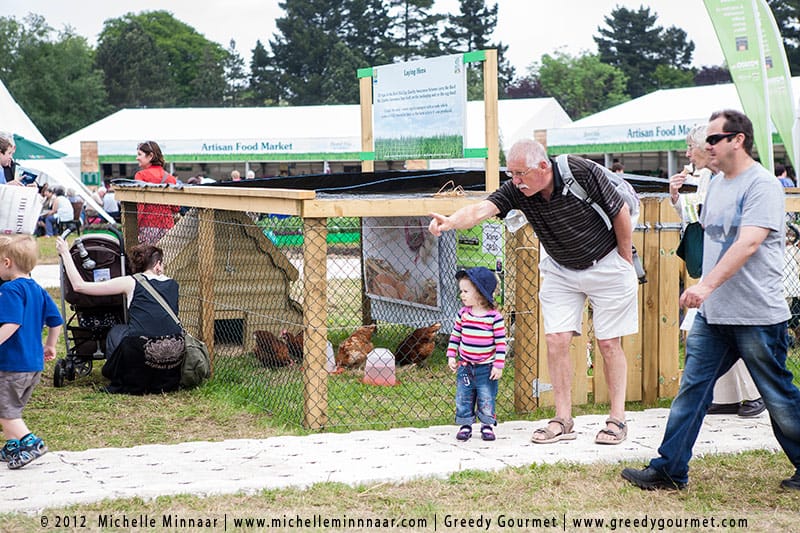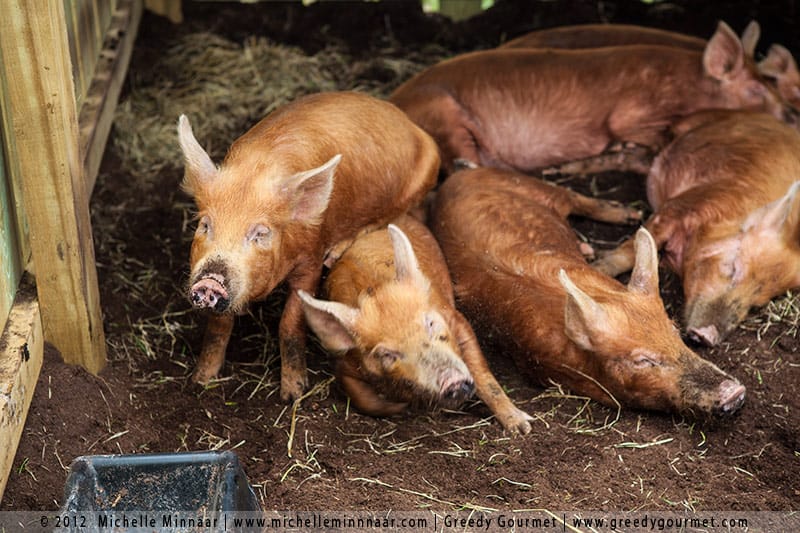 With my passport's virginity still intact I can't help but wonder where I'll go next year. Will it finally get stamped?
For more information about Bloom in the Park, visit the website
P.S. I was a guest of Bord Bia – Irish Food Board.