Have you ever wondered where cereal comes from?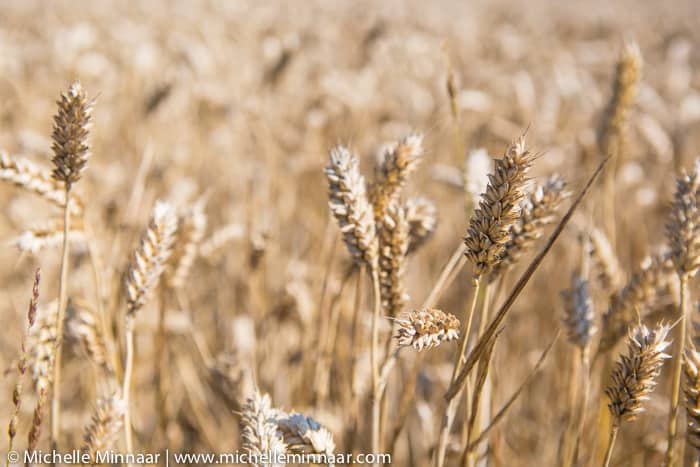 Cereal. Cereal. Cereal. If you say it enough times it would start to sound strange, like most English words. The name is derived from the goddess Ceres, who the Romans regarded in charge of harvest and agriculture.
Usually, when we think of cereal, we think of the wheat products we have in our bowl with a splash of milk every morning but in actual fact the term cereal encompasses a whole range of grains such as maize, rice, barley, sorghum, spelt, millet, oats, rye and the up and coming quinoa. There are even more of them but these are the most well-known ones.
Understandably, each of these cereals are different plants with different requirements to growing. They do have certain qualities in common such as all being annual plants and can be grown in the cool-season or warm-season. Cool-season cereals, such as wheat, rye oats and barley, thrive in places around the world with temperate climates. Warm-season cereals are grown throughout the year in tropical countries. If you attempt to plant a cool-season cereal in a warm climate, it simply won't grow and vice versa.
Their seeds are sown, and the plant needs plenty of water and some sunshine to grow to maturity. Afterwards farmers wait for the plants to die off by drying out. Once the plants are brown it's harvesting time and British farmers use combine harvesters to cut, thresh and winnow the grains. It's quite fun to watch and year after year my kids watch the machines with fascination from their bedroom windows overlooking the farmland next to our backyard.
These humungous of containers are then carted off to factories where different cooking methods are applied to create the wide variety of products we get on our shelves today. Corn flakes are produced in Trafford Park factory, based in Manchester (UK), which is also the largest cereal factory in the world.
One of the biggest benefits of breakfast cereal is its high content of fibre which is great for your digestive system and keeps you regular. Other advantages of fibre are keeping high blood cholesterol in check and keeping blood sugar levels stable. Other nutrients to be found in cereals are protein, zinc, iron, B Vitamins and iron.
In the film below a class full of children took a day trip out to learn where their breakfast comes from. It's a fun watch!
Kellogg's: It all starts with sunshine & grains. Join in the conversation on Facebook and Twitter
Facebook: https://www.facebook.com/KelloggsUK
Twitter: https://twitter.com/KelloggsUK
Disclosure: Compensation was provided by Kellogg's via Glam Media. The opinions expressed herein are those of the author and are not indicative of the opinions or positions of Kellogg's.