Lemon Juice Recipes
My favourite type of lemon juice recipe are the sweet ones, like a silky citrus panna cotta. However, lemon juice is practically added into all types of dishes from around the world. For example, in India you can enjoy a flavourful lemon juice recipe by ordering a tangy and zesty lemon curry.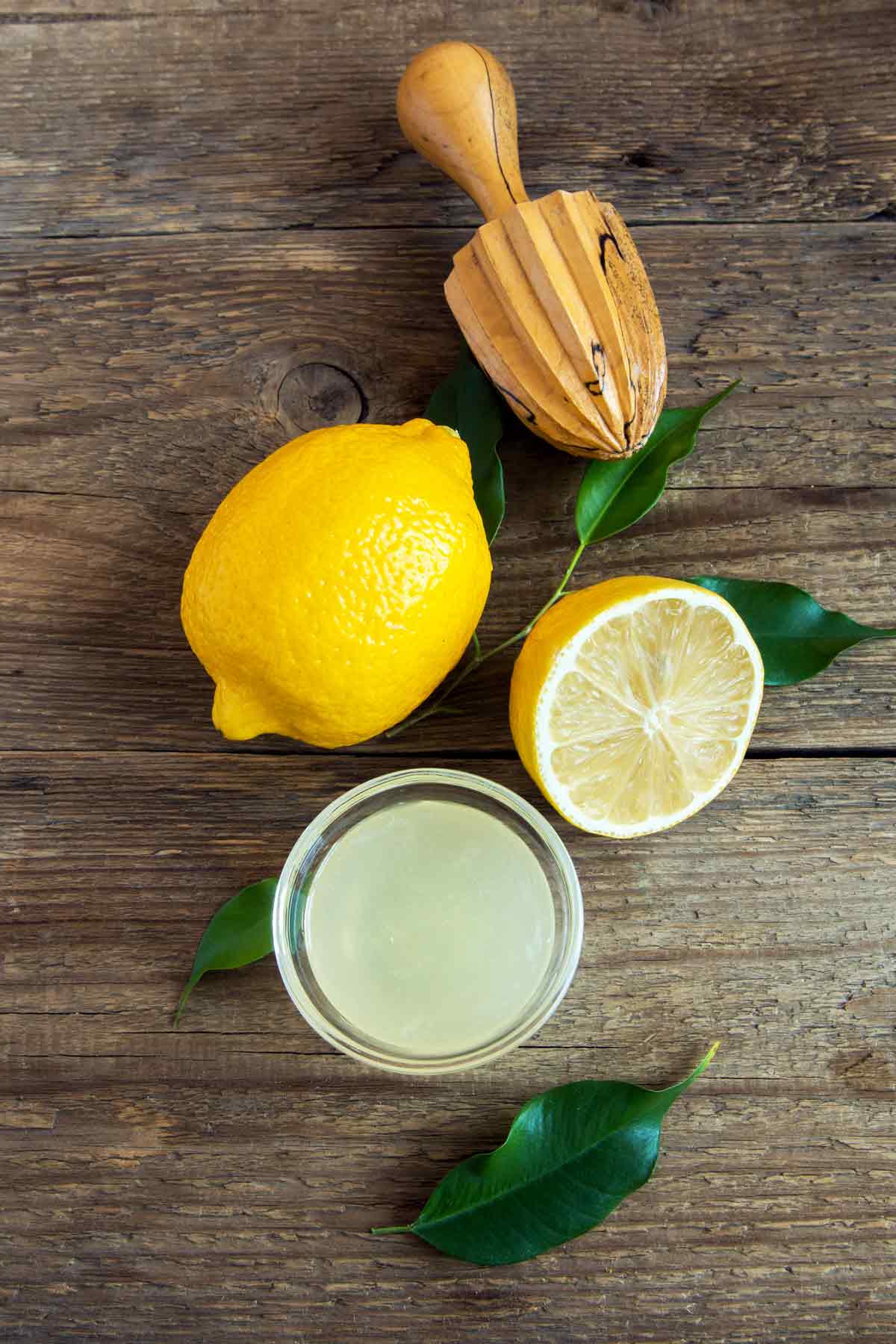 Altogether, lemon juice recipes are exceptionally delicious when they are combined with other sharp flavours. Since lemon juice is quite acidic in terms of flavour, you'll have to make sure that it is balanced out with the rest of the ingredients. I think everyone has their favourite lemon juice recipe in mind, like a tangy lemon tart for instance.
If you are not so keen on making the lemon juice the hero in your recipe, then there is no need to panic. You can also add just a few drops as a finishing touch to your recipe. There is no need to make the recipe intensely lemony. All in all, using and cooking with lemon is quite simple as there are also many lemon juice alternatives you can use. Keep reading to find out more which are the best substitutes for lemon juice.
lemon juice recipes
The lemon is one of the most humble ingredients in the world and tends to be quite inexpensive, considering the large impact it has in terms of flavour.
So generally, when you come across lemon juice recipes, you can find lots of flavour packed in a single bite. That's why I love cooking and eating lemons, because it can be cooked and eaten in many ways!
For instance, you can cook with lemon zest, use the lemon juice or just use the whole lemon in sauces or curries. One of the oldest tricks in the world is to use an entire lemon with roasted chicken. Just check out this ultimate guide to brining chicken. In fact, you can also make and enjoy preserved lemons. As you can see, there are about a million ways you can cook with lemons.
A little history about lemons
Lemon, technically known as Citrus limon, is a yellow fruit which is native to southern Asian and northeastern India. It not only used in food, but also for cleaning as well as medicinal purposes. Apparently, lemons only arrived in Europe in the 2nd century to northern Italy. For this reason, lemon is an integral part of the Mediterranean cuisine. It remains a vital ingredient, as it did  in ancient Roman times.
Lemon was first cultivated in Europe only in the 15th century in Genoa. It was around this time, when Christopher Columbus also brought lemon seeds along his voyage to the Americas. As such, the cultivation of lemon spread to the USA.
Today, lemons are cultivated all around the world. They are available all year-round in almost every supermarket. Most of the time, every mum has a bunch in the kitchen, just to give her kids that boost of Vitamin C for which lemon juice is known for.
substitutes for lemon juice
There are many substitutes for lemon juice which you can consider. For example, for citrus based desserts such as cakes, you can substitutes with:
- lime juice
- yuzu juice
- orange juice
- grapefruit juice
- lemon or lime zest in baking for that lemony flavour
For savoury lemon juice recipe, you can consider these clever substitutes:
- lime juice
- yuzu vinegar
- normal white vinegar
- white wine - for acidity in risottos for example
- citric acid or lemon extract

best lemon juice
For lemon juice recipes, you don't need to find exquisite nor the most expensive lemons. Of course, if you plan to use a lot of lemon juice in your lemon juice recipes, then definitely go for bio or fresh lemons.
Although, if you are curious what type of lemon is the best one, then definitely go for the Meyer lemons. Meyer lemons are smaller and generally much rounder than regular lemons. Moreover, they are not as tangy as standard lemons.
how to make lemonade with lemon juice
I think that this is one of the most straightforward and classic lemon juice recipes out there. Let's be honest, who hasn't made homemade lemonade before? Homemade lemonade is one of those things which you can whip up in no time. All you need is a jug, a handful of lemons, sugar and ice. I like to also add a couple of fresh herbs. For instance, you can consider:
- lemon thyme
- rosemary
- mint
For a more citrusy flavour, you can also add slices of:
- grapefruit
- orange
- lime
- lemon
In addition, you can also consider adding soda water (carbonated water) instead of normal water. It will be like a non-alcoholic fizz.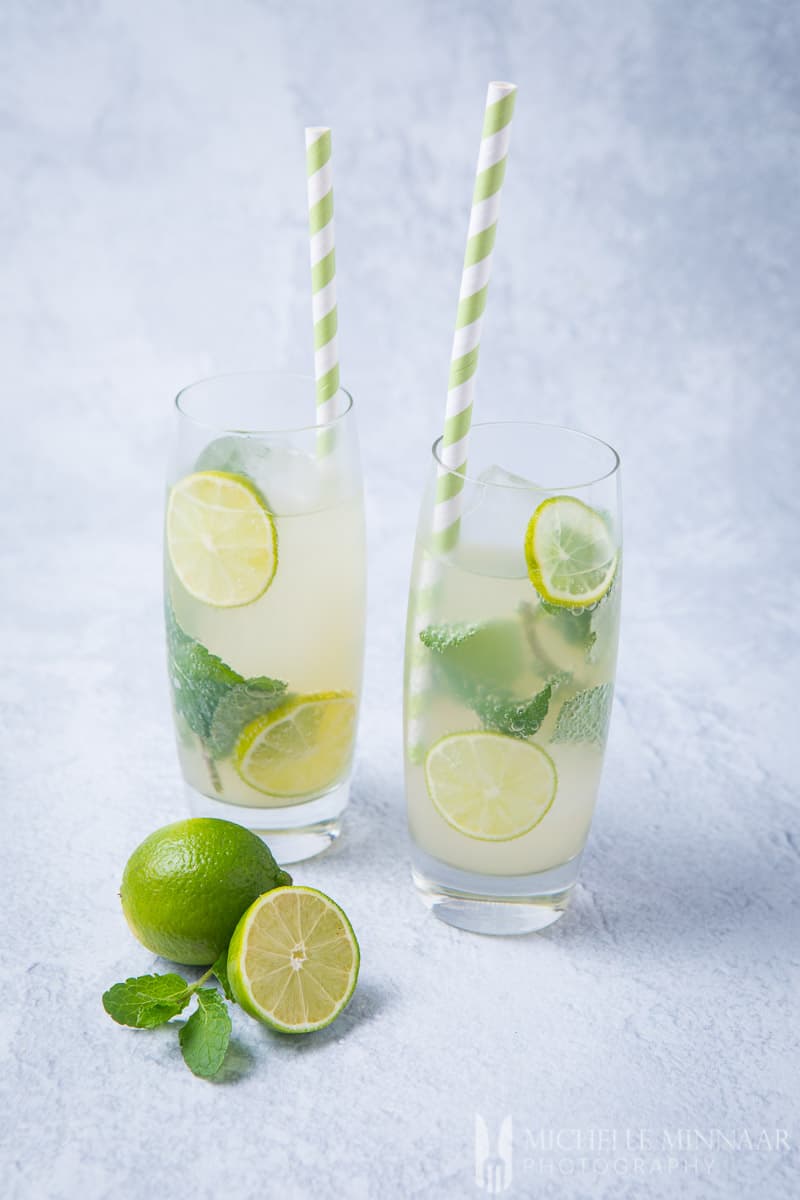 savoury lemon juice recipes
First of all, you can always use lemon juice to top a salad or flavour a delicious salad dressing. Of course, the same can be said for using lemon juice as a topping on a baked or grilled fish recipe. Altogether, you can use lemon juice to add a lovely acidic flavour to soups, salads, fish or meaty recipes, curries and much more. Scroll down to find out what other types of savoury recipes you can use.
lemon juice recipes desserts
Similarly to savoury lemon juice recipes, you can add lemon juice to flavour desserts too. For example, you can add lemon juice to fruity crumbles or fruity crisps to make them more tart. In addition, you can also add lemon juice into a creamy cheesecake mix to make a delicious citrusy cheesecake.