Have you ever wondered about the difference between butter chicken vs tikka masala? In this article, we'll explore the similarities and differences between these two very popular Indian curry dishes, from their typical ingredients and flavors to their origin stories.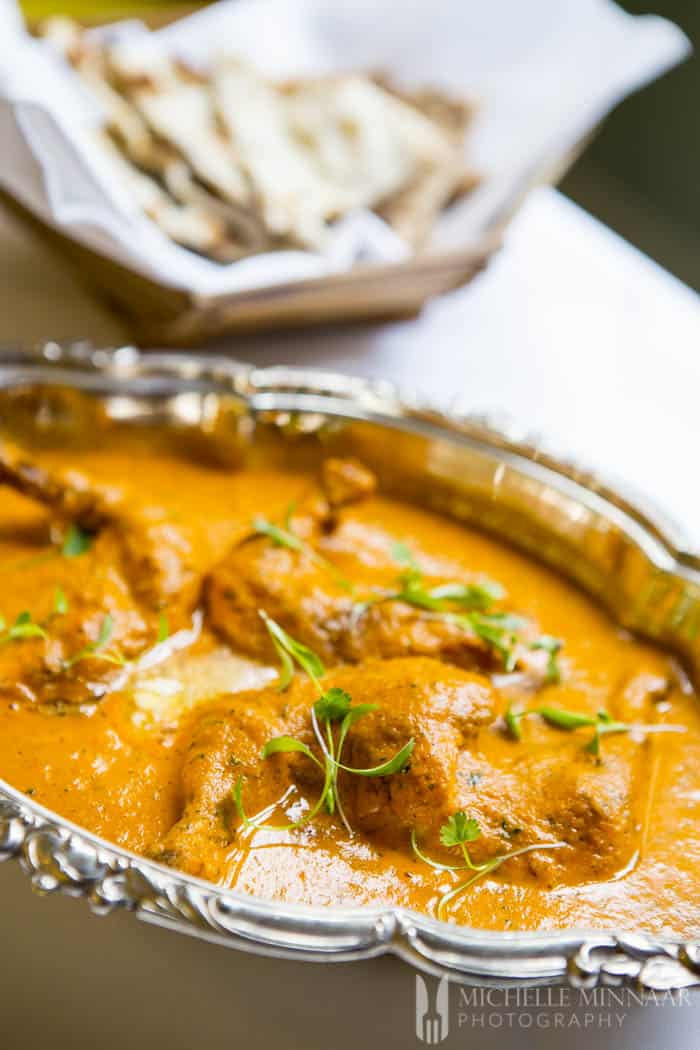 Butter chicken vs tikka masala
Butter chicken and tikka masala are two separate dishes. Although both are spiced dishes that originated in Asia, they are both very different in terms of taste, ingredients and precise origins.
Both dishes are absolutely delicious! Let's take a closer look at each dish and examine the similarities and differences between tikka masala and butter chicken.
What is butter chicken?
Known in India as murgh makhani, Butter chicken is a creamy tomato gravy-based spiced dish containing pieces of chicken, either shredded or diced.
Butter chicken is very popular throughout India, but has origins specifically in Punjabi cuisine.
What is tikka masala?
Tikka masala is a dish that consists of a spicy tomato sauce and meat. The most typical type of tikka masala is chicken tikka masala.
Tikka masala is also very popular across India, as well as throughout Europe and North America, and originated in South Asia.
The differences between butter chicken and tikka masala
Although both generally contain spices, sauce and generally chicken, there are many differences between the two dishes:
Ingredients
Chicken tikka masala
Chicken tikka masala recipes can vary quite a lot, but it generally consists of fresh boneless chicken that has been marinated in select spices such as garlic, ginger and garam masala, as well as yogurt. In addition, this Indian dish typically contains tomatoes, tomato paste, onions and cream to create a creamy curry sauce.
Butter chicken
Butter chicken is a dish that consists of tandoori chicken marinaded for hours in spiced yogurt, with fresh ginger, garlic, Kashmiri chili pepper and lemon juice. Other spices include cardamom, cumin, cloves, cinnamon, coriander, pepper, garam masala and fenugreek, as well as a cilantro garnish.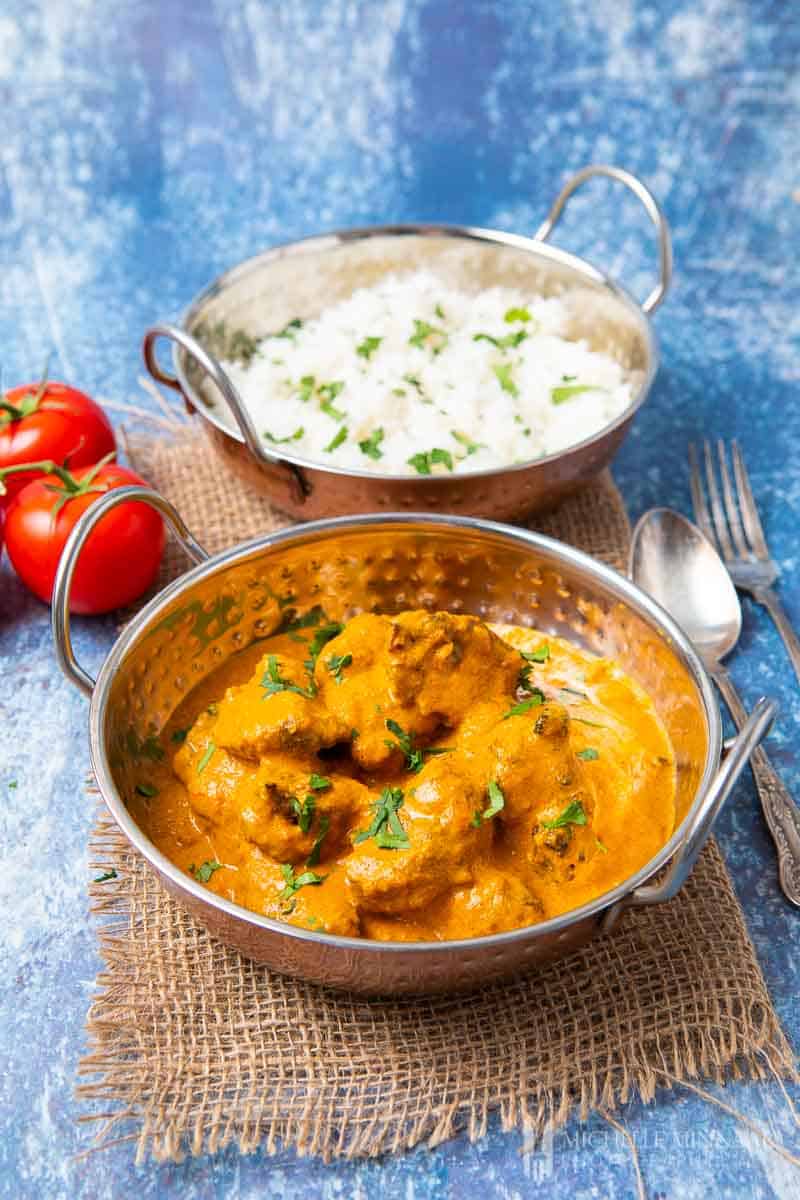 Taste
Chicken tikka masala
Tikka masala is a mild to medium spiced dish, with earthy flavors and a rich, creamy tomato sauce. As the chicken is typically grilled at a high heat, it has a chargrilled flavor, which contrasts well with the creaminess of the sauce.
Chicken tikka masala tends to be slightly spicier than butter chicken, with a bit more of a kick to it.
Butter chicken
Butter chicken has a rich, buttery, savory, slightly sweet flavor. The chicken is succulent and juicy, due to the marinating process and the long and slow tandoori cooking process. The sauce itself is mildly spicy, creamy and richly delicious.
While both dishes are mild to medium spiced, butter chicken tends to be the less spicier dish.
Origins
Butter chicken
It is said that butter chicken was first made by accident! A chef in India wanted to reuse leftover tandoori chicken, so decided to heat it through in a rich, butter infused spiced tomato gravy known as makhan.
Not long after, the dish, known as murgh makhani, began to be published in cooking recipe books. Then the term 'butter chicken' was coined by an Indian restaurant in Manhattan.
Chicken tikka masala
The exact origin of tikka masala is unknown, although it most definitely has its roots in Asian cuisine. Many believe that tikka masala actually originated in Great Britain, either England or Scotland, created by Indian, Bangladeshi or Pakistani cooks and based on popular Indian dishes.
In fact, due to their similarities, some say that chicken tikka masala is based on butter chicken, or murgh makhani. Although tikka masala has its roots firmly in Asian cuisine, it is regarded as a national dish in the UK and is officially known as the nation's favorite curry.
Cooking methods
Chicken tikka masala
Unlike butter chicken, the marinated chicken in tikka masala is generally cooked on a high heat in the pan, before being slowly simmered in a silky spiced sauce.
Still, methods for cooking chicken tikka masala vary, much the same as the list of ingredients.
Butter chicken
First, the chicken is marinated for several hours in a spiced yogurt marinade, together with lemon juice, garlic paste and lemon paste. The chicken is then cooked in a traditional clay oven, known as a tandor. This is the traditional way of cooking butter chicken, although it can also be grilled.
The cooked chicken is then finished in the rich spiced curry sauce.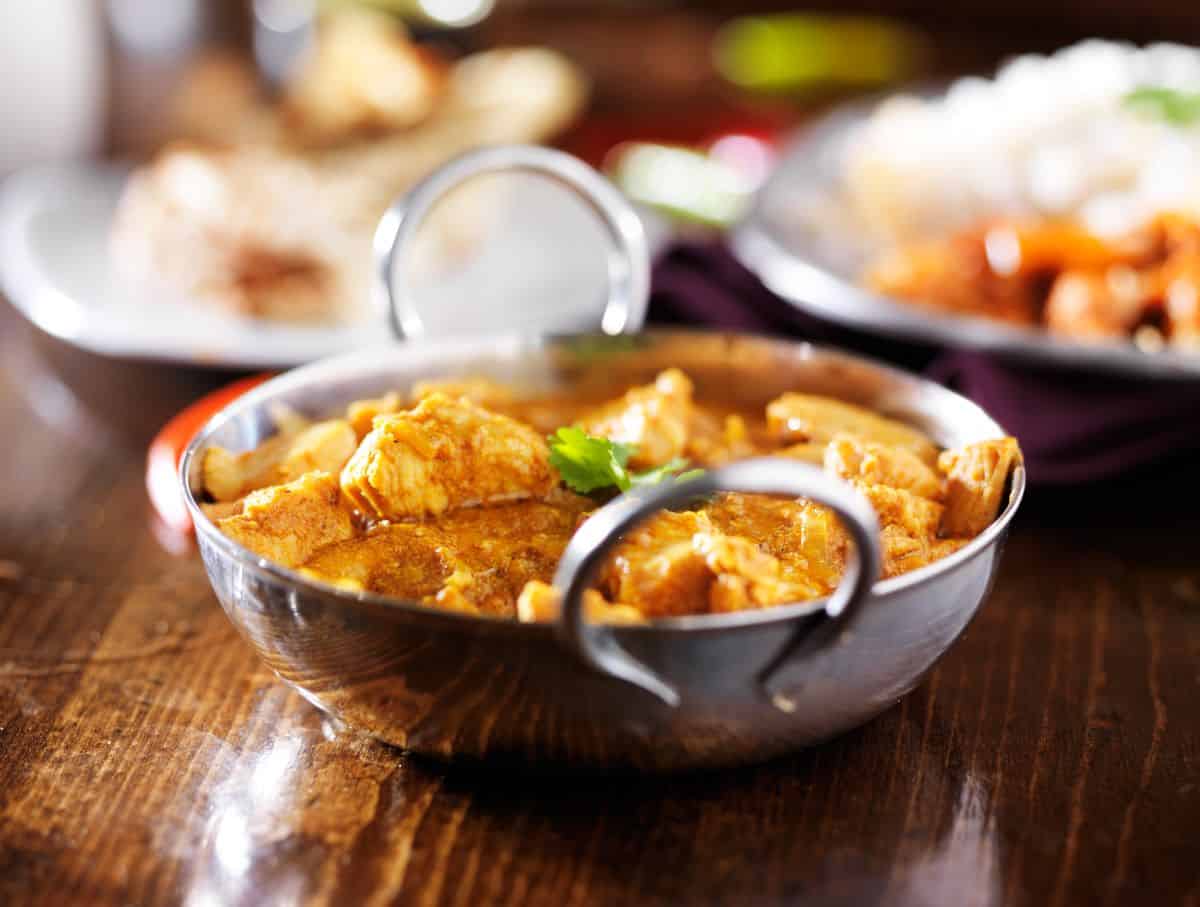 Which is the better dish?
Which is tastier... butter chicken or tikka masala? Lovers of Indian cuisine may already have formed an opinion on which one rocks their world, while others may still be unsure.
For us, it all comes down to personal preference. While the levels of heat are similar, with subtly spiced sauce that is rich and delicious, the chicken in these two different dishes tend to taste slightly different.
If your tastes veer towards the flavors you get from chargrilled meat, you might well prefer chicken tikka masala. Still, the succulent juicy texture you get from butter chicken, together with the extra richness of the sauce, make it something truly special.
Butter chicken vs tikka masala – leftovers
One of the glorious things about just about any curry recipe is how well suited they are for leftovers.
When kept correctly, the curry dishes taste even better the next day! The good news is that both butter chicken and tikka masala can easily be stored for later enjoyment... making both dishes ideal for cooking in large batches.
So, if you want to store either dish to be used as leftovers, you'll first need to allow everything to cool properly. Then, transfer all leftovers into a suitable airtight container, seal properly, then keep in the refrigerator.
You can store chicken tikka masala or butter chicken leftover in the fridge for up to three days.
Butter chicken vs tikka masala – at a glance
Here's a quick summary of the key points when it comes to the similarities and differences between these dishes:
Butter chicken uses tandoori chicken, which is then finished in a spicy, buttery tomato-based sauce.
The chicken in tikka masala is usually chargrilled, for a distinct flavor.
Chicken tikka masala is most likely based on butter chicken, originally known as murgh makhani.
Both dishes were popularised outside of India – butter chicken in the U.S. and tikka masala in the U.K. In fact, tikka masala was most likely invented in the U.K., either in Birmingham, London or Glasgow.
These dishes share many of the same ingredients, including marinated chicken, tomatoes, tomato paste, garlic and herbs and spices (including garam masala, ginger and cilantro).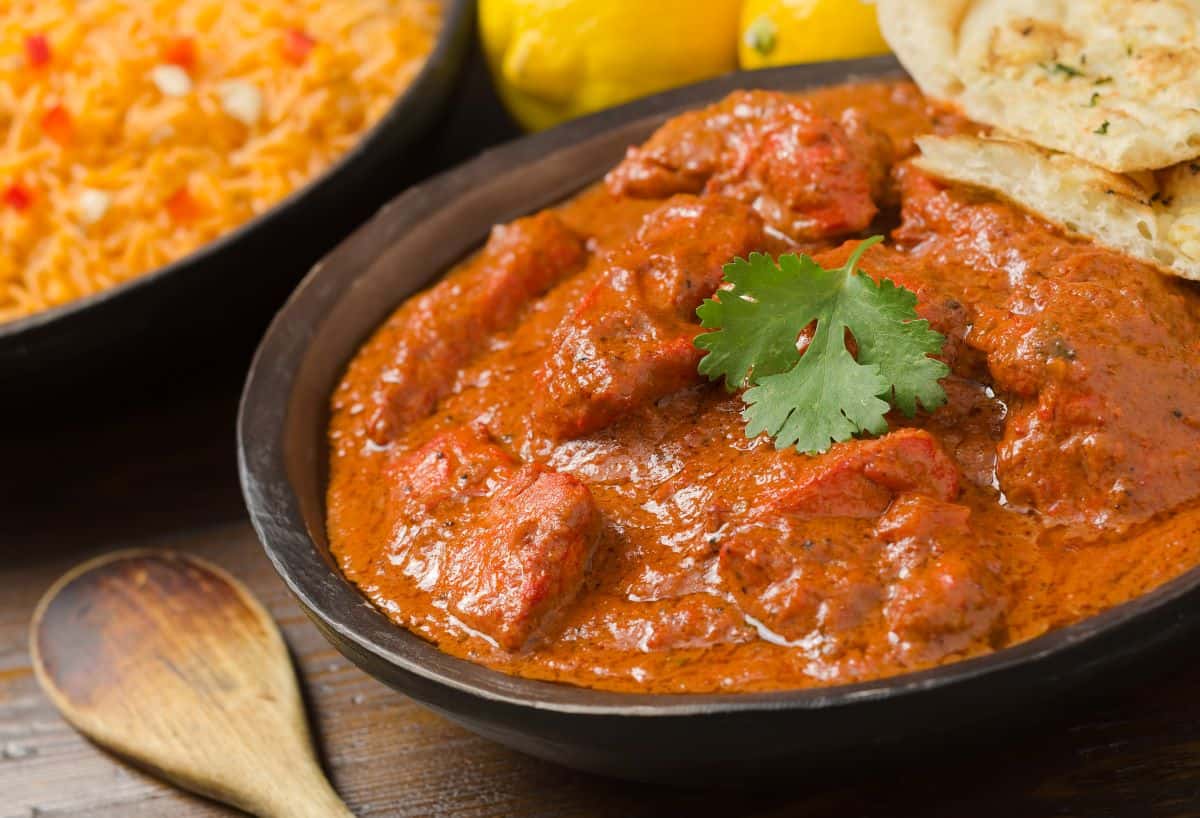 What to serve with butter chicken or tikka masala
If you're a fan of either of these dishes and you've always wondered how you can make them even better, you're in luck!
I have some sublime side dishes, perfect to serve alongside these classic curries. Choose your favorites and let me know how you get on in the comments below:
More classic curry recipes
From classic chicken dishes to luscious lamb, incredible beef and delicious vegan dishes, there's a curry for every occasion. Let me know your favorite in the comments below: