Another classic condiment showdown – chutney vs relish! I must confess, I love both of them. Have you ever wondered what the difference is between the two?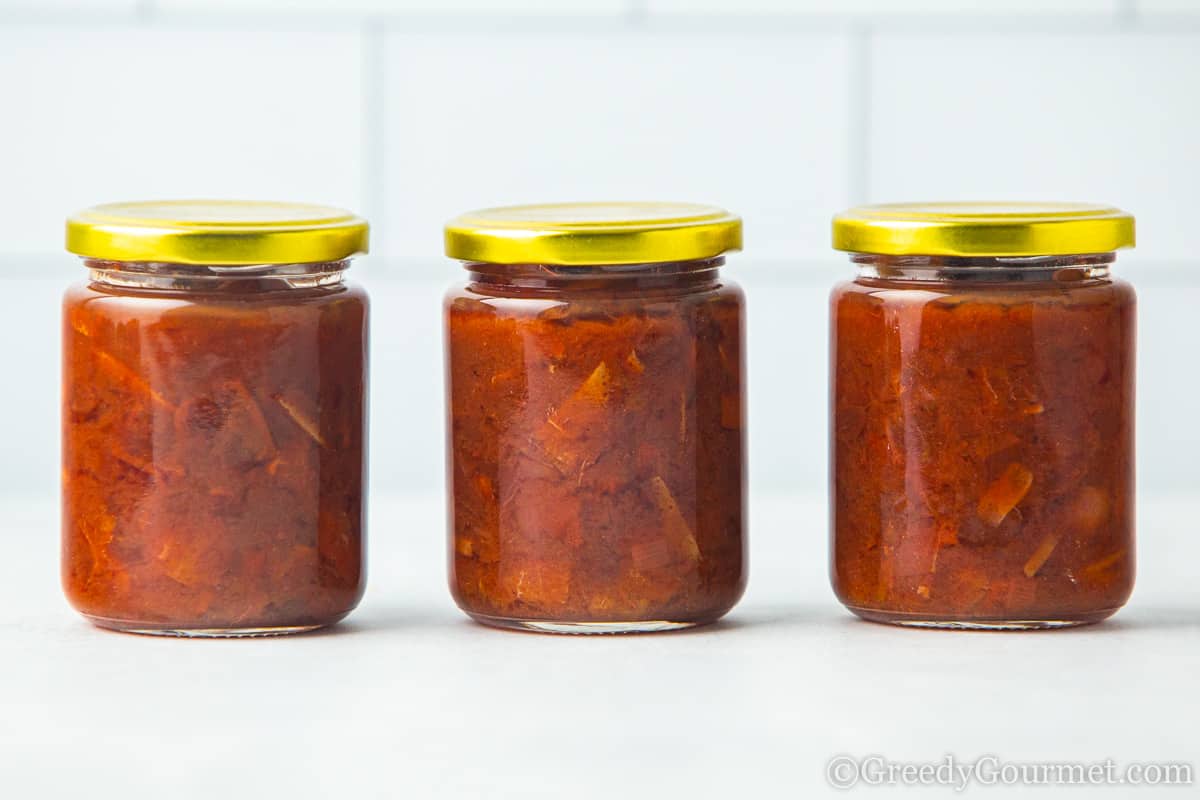 What's the difference between relish and chutney?
Chutneys and relishes vary in a few different ways, but the main difference between the two is in their definitions.
Chutney is a specific kind of condiment that involves chopped vegetables and/or fruit, which is cooked slowly in vinegar with spices. Here's my in-depth article on 'What is Chutney' for a detailed chutney definition.
Relish is a 'catch-all' term that refers to any cooked or pickled food product that uses chopped vegetables and/or fruit. Chutney can even come under this category.
So, technically, a chutney can be a relish.
Generally speaking though, relishes are considered to be pickle relishes – the kind you would serve with a burger, in a hot dog or in a sandwich.
So, if we take the definition of a relish as the kind you might find in your local burger joint at a hot dog stand, we can break down the difference between relish and chutney: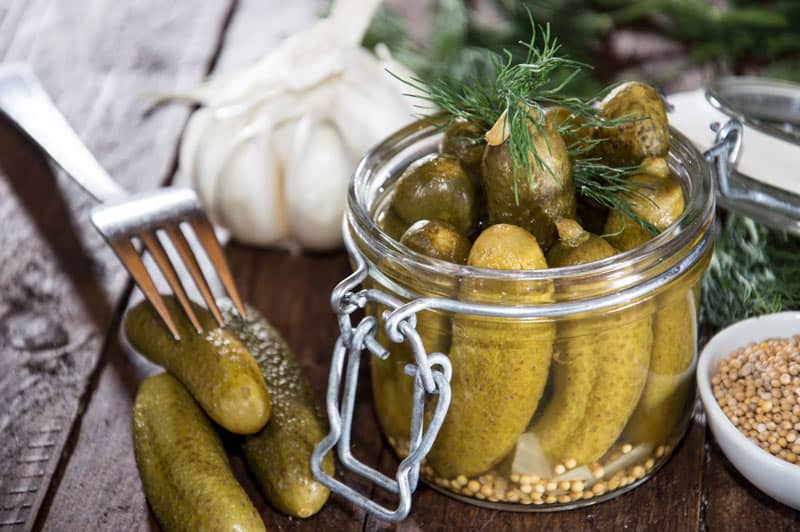 Taste
Chutney
Chutney is a spicy condiment that normally strikes a balance between tangy, sweet and spicy.
As chutneys contain lots of vinegar and sugar, they are almost always tangy and sweet. Also, due to the long cooking time, they are rich and delicious.
Some chutneys are milder than others, but most contain a certain amount of spice to complement the sweetness. Typical spices you'll find in homemade chutney include cumin, turmeric, mustard seeds, cilantro seeds, chili, star anise and many more.
Chutneys can also contain herbs like thyme, rosemary or fresh mint.
Relish
Relish is a piquant sauce that tends to have a good balance of sour and sweet. Made from a combination of vegetables (often cucumber), vinegar, lemon juice and other ingredients, relish tends to be a lot less spicy than chutney.
Relish is generally fresh tasting, with a pleasant crunch, and bright bold flavors.
Consistency
Chutney
Chutney is typically very thick in consistency. That's because the vegetables, fruits and other ingredients are slowly cooked with vinegar until the tangy liquid has reduced.
Relish
Relishes tend to be a lot thinner in consistency than chutneys. This is because, although the vegetables in relishes are finely chopped, they aren't cooked for a long time like with chutneys. Instead, the vegetables or fruits are generally either raw or lightly cooked.
Unlike chutney, relish is normally has a pleasant sour crunch from chopped pickled cucumbers.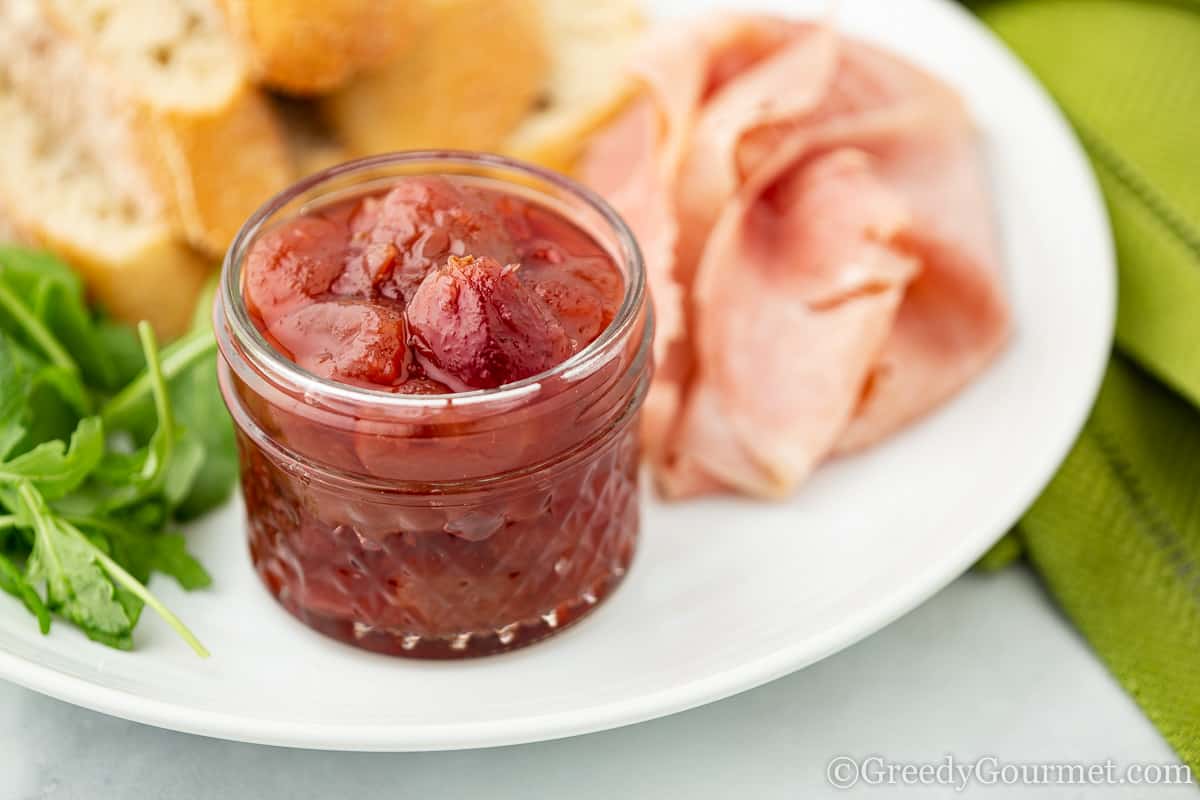 How they're made
Chutney
Making chutney involves slow-cooking process vegetables or fruits in vinegar with spices until reduced into a thick sauce.
Relish
Relishes are made by pickling firm vegetables or fruits. The cooking process is short and sweet, unlike with chutney.
Origins
Chutney
Chutney originated on the Indian subcontinent 2,000 years ago. Originally used as a way of preserving vegetables, chutney became popular in Britain following the colonial occupation of India in the late 18th century.
Indian chutneys used mustard oil as part of the chutney making process, while modern Anglicised chutneys contain far more vinegar and sugar.
Relish
Relishes go back to the 1700s in Europe – the word coming from the old French word reles meaning 'left over.'
Relishes became popular in the United States in the 1800s, with the introduction of Chow Chow, the popular brand of relish chutney made by Heinz.
How to serve relish and chutney
Both relish and chutney can be used as a dipping sauce. In Indian cuisine, chutney is often used as a dip accompanied by spiced snacks, such as potato bhajis or mushroom pakora.
Relish is often served fresh with burgers, hot dogs or other meat dishes.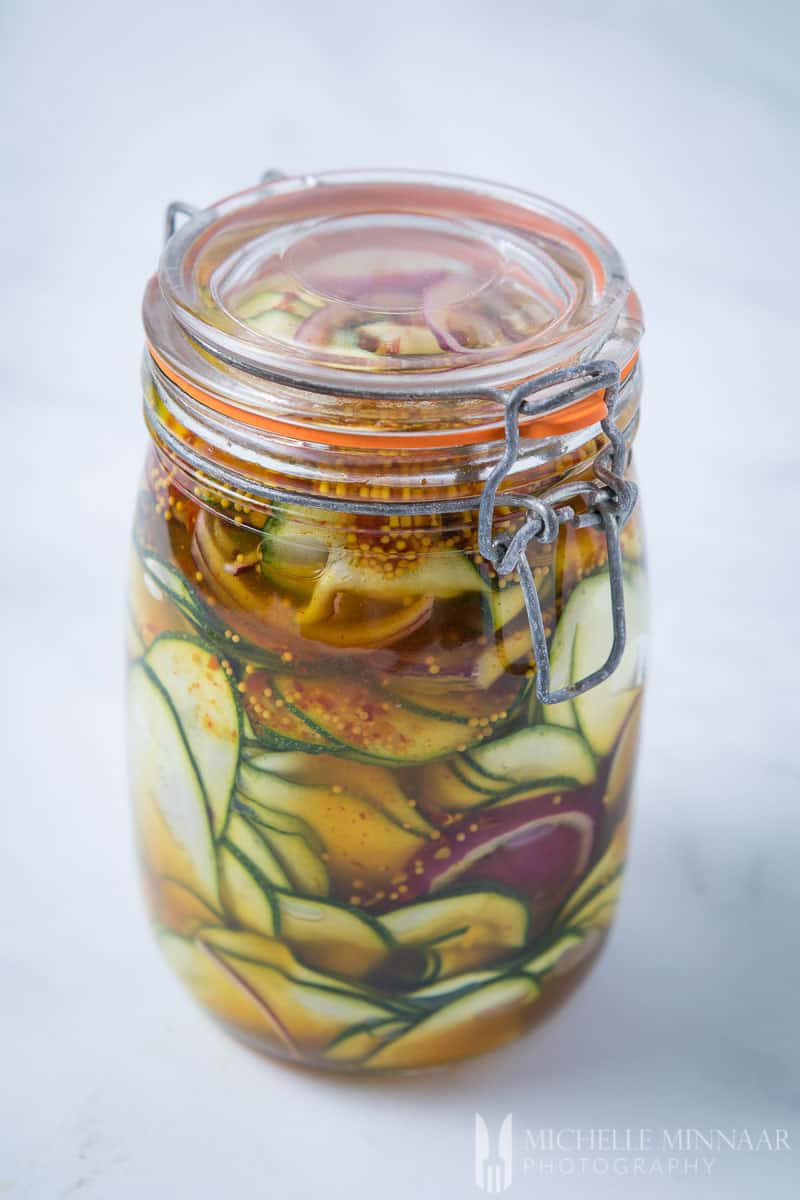 Chutney recipes
Want some inspiration for your own homemade chutney? Look no further: