Even been to the Cotswold Falconry Centre? Opened in 1988 by Geoff and Naomi Dalton, this falconry centre offers a fascinating opportunity to gain more knowledge on the birds of prey. Also, if you want to understand the ancient art of falconry, you should definitely pay the Cotswold Falconry Centre a visit.
Cotswold Falconry Centre
The Cotswold Falconry Centre is located in Batsford, right next to the Batsford Arboretum. Once you arrive, there are plenty of things for you to see. With the Falconry Centre being home to more than 130 birds of 60 different species, you should definitely attend one of the numerous, daily flying displays.
These are just some of the birds of prey you can find in the Cotswold Falconry Centre:
vultures: such as the black vulture, hooded vulture, turkey vulture, etc.
falcons / caracaras: peregrine falcon, lanner falcon, lesser kestrel, etc.
eagles: steppe eagle, bateleur eagle, bald eagle, etc.
hawks / buzzards: Harris's hawk, common buzzard, ferruginous hawk, etc.
kites / harriers: red kite, African harrier hawk, black kite, etc.
owls: little owl, Oriental bay owl, barn owl, etc.
secretary bird (a vulnerable species)
Some of the birds are out in the open, but chained up. Other birds of prey are in cages, playing hide and seek because of their excellent camouflage.
Next, you can enjoy the excellent breeding aviaries. You might even spot some endangered species or take a closer look at nesting sites via CCTV.
Cotswold Falconry Centre events
In addition, there are a number of specific events you can take part in at the Cotswold Falconry Centre. For instance:
Eagle Day - excellent opportunity to get close-up and personal with various eagles
Introductory Day - learn all about the basics of falconry
Owl Evening - think about the last time you had the opportunity to see this magical creature so close
Flying Start - you'll get a chance to see a variety of birds of prey
During the falcon presentation, admittedly, our guide was more talkative than I would have hoped for. By the time he was finished, the falcon flew off.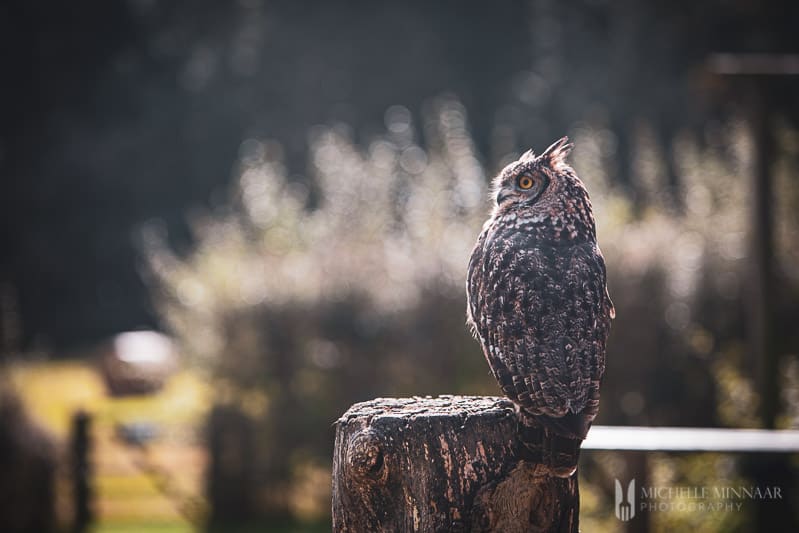 Next, came the owl presentation, which I found much more interesting. We watched the female handler with amazement as she gave the owl instructions and explained the owl's strengths and weaknesses.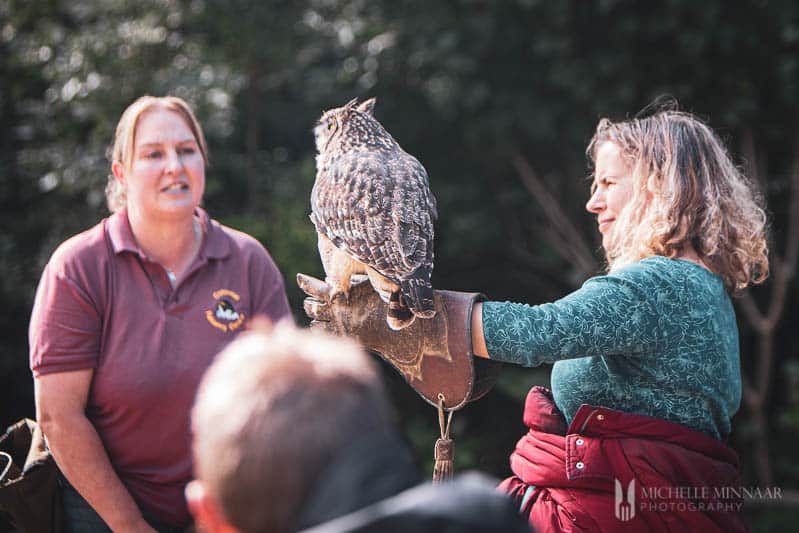 At last, I got to hold the owl myself which was my favourite part, as it was interactive and a very eye-opening experience. Finally, I got to see this magical bird up close.
discount & opening hours
The Cotswold Falconry Centre is open from the 15th of February to the 15th of November on a daily basis from 10.30 am.
The general admission is £12 for adults. If you plan to visit the Batsford Arboretum, then you can receive a 10% discount into the Falconry Centre, and vice versa.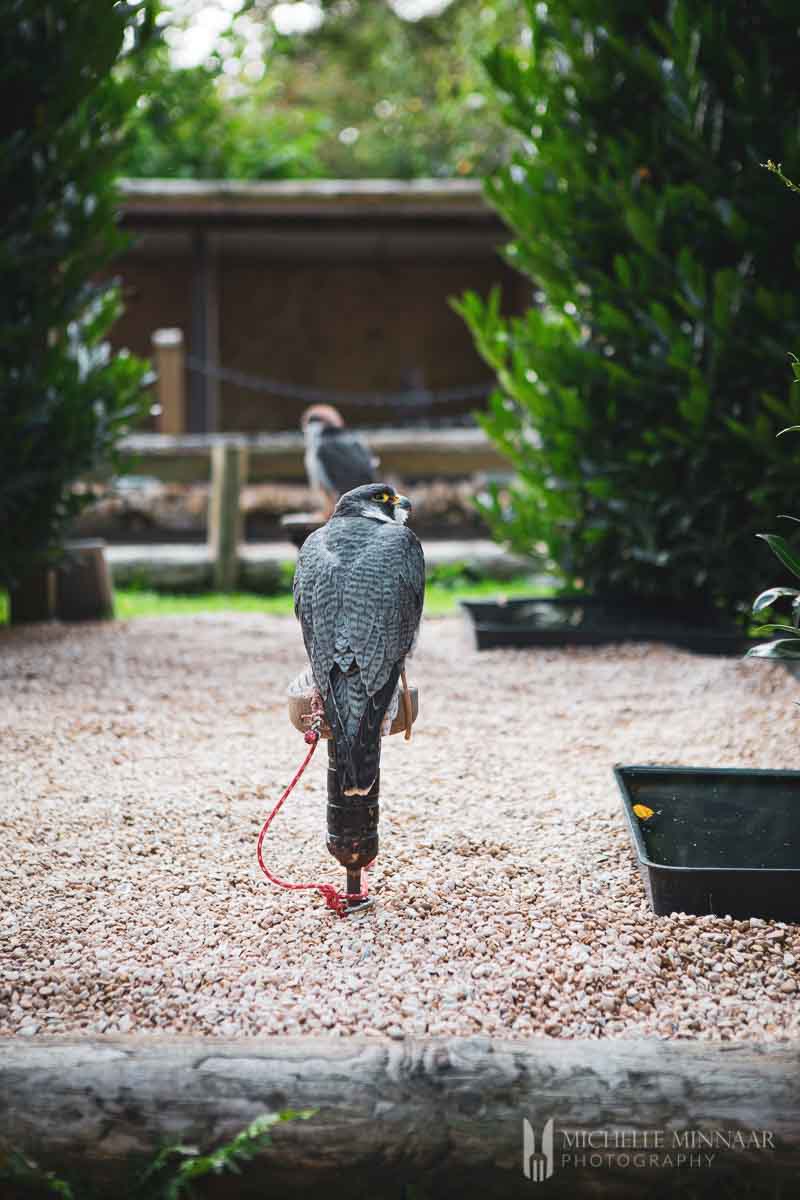 Address
Cotswold Falconry Centre
Batsford, Moreton in Marsh,
Gloucestershire, GL56 9AT
Tel: 01386 701043
Email: info@cotswold-falconry.co.uk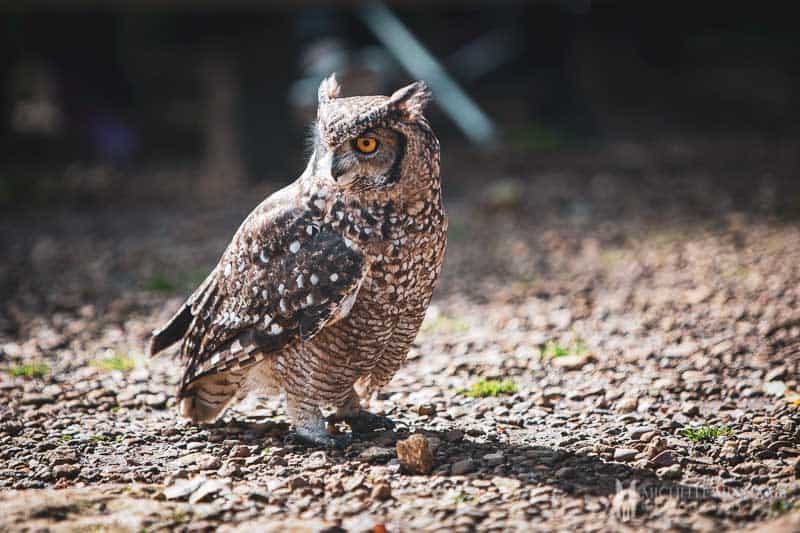 Have you ever seen a bird of prey at such close quarters? Let me know in the comments section below.