Finally, it took me nearly 15 years of residing in the UK before being able to tick the
Royal Opera House
off my bucket list. My virginity was lost by accompanying a friend to watch Don Giovanni, which was a glorious experience, followed by The Lost Thing a few months later.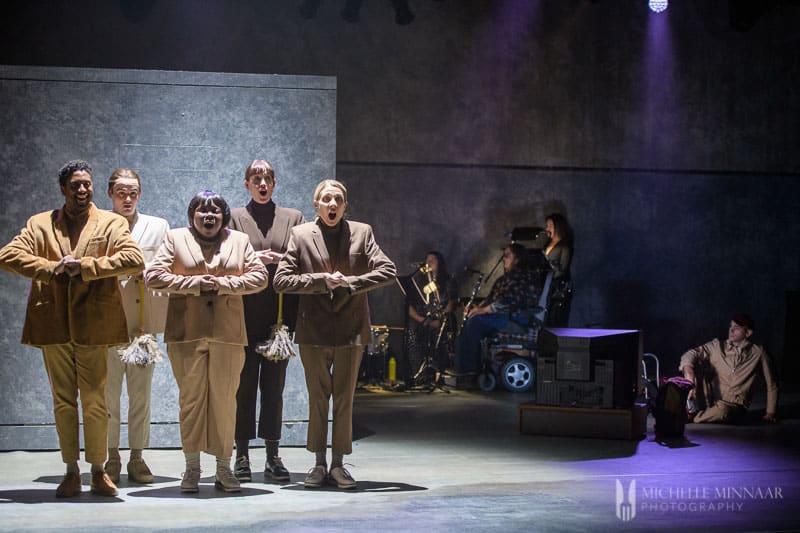 The Royal Opera House is associated with a place where posh people frequent, paying exorbitant prices to keep the great unwashed at bay. This impression has now been shattered by my last trip. Did you know that it houses a smaller theatre, called
Linbury Theatre
? I didn't, which is why it came as a pleasant surprise. Having been to many mainstream Westend shows, I can attest that the theatre is much cleaner, less downtrodden, and the seats spacious with ample leg space. The way it is designed, it acquires quite an intimate atmosphere where a good view is possible from just about wherever you sit.
If you checked the link, you'll see that the prices are beyond reasonable and shows are a bit shorter to appeal to the youngest generation. Relaxed performances are available, to enable people from all walks of life to enjoy the world of performance art. Who knew that the Royal Opera House was actually so approachable?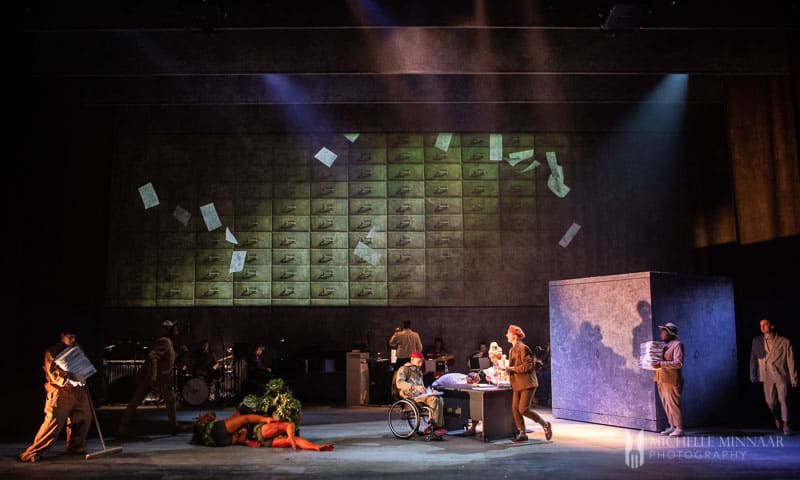 The Lost Thing
is based on an acclaimed, same-titled book by Shaun Tan. Was it clear from the get go what the story is about? No. Did I understand all the nuances towards the end? No. Since there was visually enough elements going on, my autistic 12-year old son was happy to sit through it without a hitch. My 9-year old daughter was mesmerised by The Lost Thing that resembled the love child of a cabbage and carrot. When I asked her during the interval what she thought will happen next she said aliens will come and abduct The Lost Thing in their UFO. I wish they did because it would have made one helluva exciting ending. Instead, you are left hanging with an uneasy feeling.
With most of the music in minor, uncatchy tunes, the video in the background dystopian and the subject of losing nature a bit of a downer, I guess this is the part where art is meant to be thought provoking to inspire change. The Lost Thing definitely isn't into the jolly-feeling-making business, although the aria about pushing paper did lighten the mood a bit.
Sadly, the theatre was only half full. One possible reason is the heavy going subject as aforementioned, which simply doesn't match the annual silly season we're in at the moment. Could it be that people were put off by a disabled cast?
If so, I can understand. It's a bit like talking to a cross-eyed person and not knowing which eye to make contact with, fearing it might be the wrong one. It creates discomfort within.
Now imagine a "normal" person from a white picket fence background coming to a show like this. Where was the person supposed to look? After all, Mama taught him not to stare. During the show my daughter oh-so-helpfully pointed out to me the missing limbs and whatnots she spotted. And herein lies the powerful lesson. So what? Isn't he an amazing dancer? Wow, she really hit those notes, didn't she? After a while, you simply get so immersed in the show that you simply don't see any supposed "deficiencies" anymore.
Technically, the cast was great, creating some lovely harmonies along the way with the help of heavy hitting opera voices. All in all, The Lost Thing is a polished show and I only wish people aren't so hesitant to try something new. I still vouch for an UFO abduction as an ending though...
The Lost Thing runs until 4 January. Book your ticket
here
.
P.S. I was a guest of Royal Opera House. All my opinions are my own.