After doing substantial traveling in my younger years, it appears having children have left me living under a rock. Things were so different over 10 years ago and technology has made life so much easier.
My mind is truly boggled how easy it is to book a trip these days. I remember when we used to patiently wait at a travel agency to be seen and then spend ages deliberating with the agent finding the best deal, sometimes what felt like blindly following the person's advice. The same technology, and more, the travel agent had at his finger tips are no accessible to the public. This is the equivalent of Netflix putting Blockbuster out of business.
Click. Click. Click.
Whoops! Just like that I found myself going to Paris. It really is that easy these days. Of course, you can conveniently book Air France flights to numerous destinations around the world as well. Unlike some budget airlines you can expect great value and outstanding service from Air France.
Flying with Air France
Booking an Air France flight is easy. Important information was delivered straight to my inbox and check-in is done online, boarding passes and all. At the airport getting your bag checked in is no unusual experience and the staff is attentive, helpful and friendly.
My flight left right on time and it's a far cry from budget airlines where "specials" are announced every five minutes, such as one hot dog for €2 and two for €3. Although it's only an hour long flight, cute snacks and drinks are served.
Going through border control was a painless process and the baggage was quick to arrive on the conveyor belt. Everything went smoothly.
Staying with Airbnb
Simply follow the signs to the train station. I found the prospect of operating a ticket machine in a foreign language accompanied with a complete lack of geographical knowledge a bit intimidating. It occurred to me that at major major train stations in London there is always some kind of ticket office open. Armed with that logic I started searching and thankfully found the real, dreamed-up deal.
A quick changeover at Gare du Nord and a few stops later I reached my final destination.
If you thought plane tickets were easy to book, Airbnb is even easier. Click. Click. The owner helpfully sent directions as to how to walk from Oberkampf station, complete with codes of the building's front door and apartment door.
Click. Click. Click. Click. Voila! I was in and what a lovely, centrally located place it was. Minimalist, mostly white, clean yet homey. Based on the third floor, views were enjoyed of the busy street down below. The bathroom had a shower and all the amenities. A supermarket is located a stone's throw away and self-catering is entirely possible with a fully kitted, albeit small kitchen.
This is my first time using Airbnb and what I particularly liked was that you get a taste of what it's like to live the life of a temporary Parisian, immersing yourself in the local culture. Unfortunately, there was no air conditioner during that very hot, summery weekend which is where I missed the generic hotel somewhat. However, I was quite tickled by the fact that each Airbnb property is unique, unlike hotel rooms that are replicas of each other, and that each owner puts in his own style and love in the property.
What was also refreshing was the lack of tourists. You know? Because, like, sometimes they can be like, very like loud and like obnoxious. Instead, as I dawdled down the little side streets, I heard people speaking in round sounds and parents walking with their little kids which was adorable. Only about 15 minutes' walk away did I realise I was in a touristy area again when I came across a Starbucks and I could understand people again.
One of the challenges I set for myself on that weekend was to get to places on foot. No train, bus or any form of public transport. Why?!?
Partially because I knew I was going to eat a lot because how could anyone possibly resist French cuisine? Secondly, it might save time to take some form of transport, but when going underground you miss all the scenery. On a bus I have this irrational fear of missing my stop and taxis are just an unnecessary expense. On the Saturday I clocked in +20k steps, which amounted to about 15km. Yo, I didn't get fat! Just sweaty, but then again, I think everyone was in the 32C weather.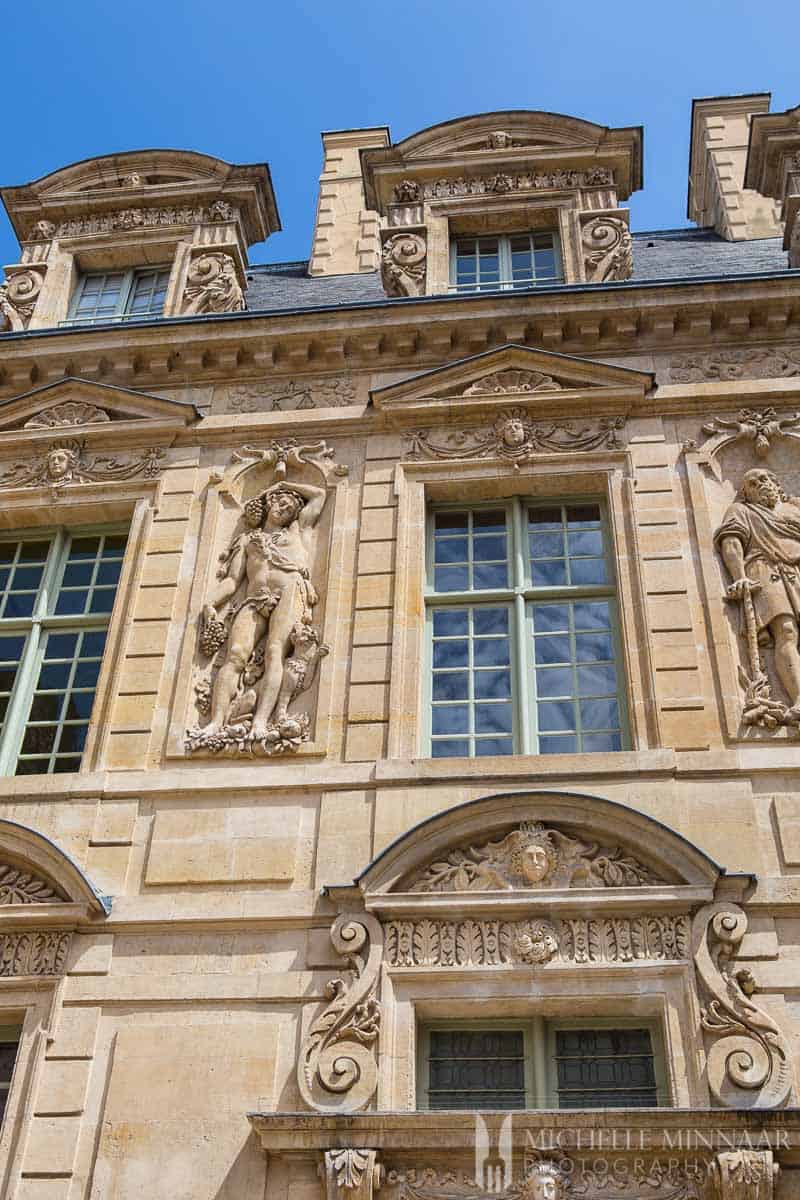 What struck me on my walks were the multitude of privately owned shops. Sure, there are some chain stores like in every country but it's almost as if individuality is revered and supported in France. A lot of times I was thinking 'oooh, I wanna go into this shop, and the next one, and the next'. At that rate I wouldn't have come very far so had to resist.
Yet, it's difficult for me to put a finger on it as to what makes France so special. Cultured isn't quite the right word. It's almost as if everything they touch becomes chic. Even the toilets. Especially the food. Every tea canister, chocolate box and desserts displayed in fridges. It's as if the French allow each other to freely and apologetically express their creative sides and are in turn are rewarded and supported for their efforts. Over the years this mindset must have had snowballed which is why the French are notorious for their style today.
As a woman traveling alone, I'm absolutely dependent on my phone for directions. Good job the UK phone and data plans now work in Europe!
A Foodie Tour in Marais
After finishing the Airbnb Food Tour in Marais, I walked for 30 minutes to the Louvre. You can find my review here. Confession time. I'm not particularly artsy and I can barely tell Picasso from Monet. However, visiting the Louvre seems to be one of the obvious things to do and something to cross off the bucket list. I live on the internet and although I've seen some artwork online, they left little impact in their 2D state leaving me asking: "So?"
Being All Cultured at The Louvre
In real life I finally started appreciating the fine details the artists captured and did you know how BIG some of these artworks are? They are humungous! If you are artistically illiterate like me, I strong recommend hiring an audio guide. This helped me to fully appreciate the symbolism depicted. One tip: if you want to see the Mona Lisa, do it first thing when the venue opens. By Saturday afternoon when I was there, her room was bumbling with people trying to capture a selfie with her. It was frustrating being one of the few nerds with an audio guide to get close enough to listen to the full analysis of Leonardo da Vinci's most famous work.
Eat, Drink and Be Merry!
With my feet smashed from the day before I took Sunday slow. Brasseries are on every corner and this is where there's a huge culture difference between the Brits and French. The latter line their tables along the pavement, letting the chairs face outward, allowing customers to participate in people watching and looking at traffic. Personally, this is one element I haven't grasped quite yet, much preferring going into the restaurant to retire in peace. Smoking hasn't been banned yet from public spaces either.
Food was good, as expected. I ate steak every day, whether raw in a tartare or cooked with a blue cheese or pepper sauce. Boulangeries are also very popular with a wide variety of delectable pastries on offer. Supermarkets have got the usual range of produce available and some more interesting ready-made products such as Aubergine Caviar. I really need to make this at home!
It was bliss spending the weekend alone, doing what I pleased when and where, away from the daily slog at home. At no point was I lonely, always kept busy and felt safe at all times. Definitely something I should do more often. I'll be back!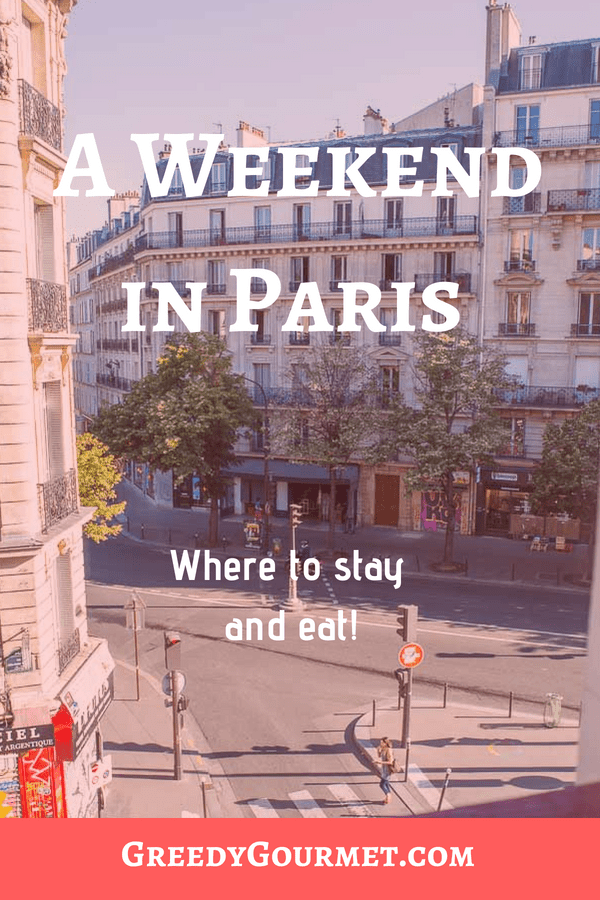 P.S. This is a sponsored post.