Travel expands the mind. The belly too if you're not careful. Most people live out their daily routine and in a blink of an eye days, weeks, months and years pass. "How did it happen?" we ask ourselves. We become complacent living in the "bubble" we created for ourselves, which is why it's imperative for us to remain curious, evolve, and the clichéd "live in the moment". Traveling helps a lot with this.
It's hard to believe that all it takes is a short flight to enter a completely different, yet the same, world. People, streets, cars, shops, the sky... the same. Another country, language, attitudes and beliefs... different. An hour long flight from London Heathrow, thanks to Air France, and you're at Charles de Gaulle airport. If you're a foodie, Paris is simply a must!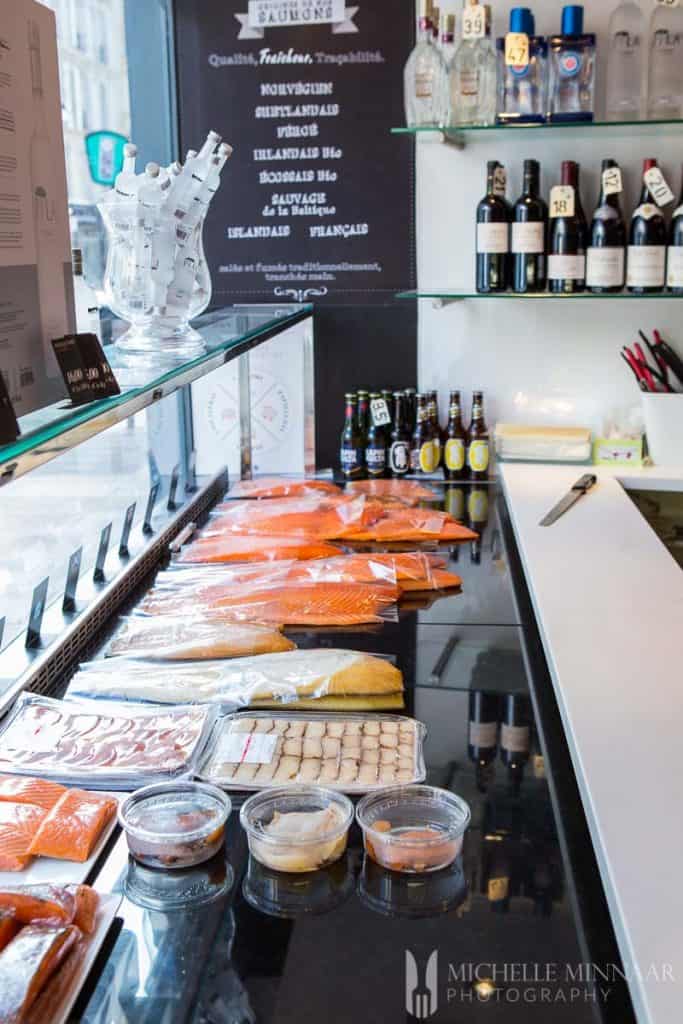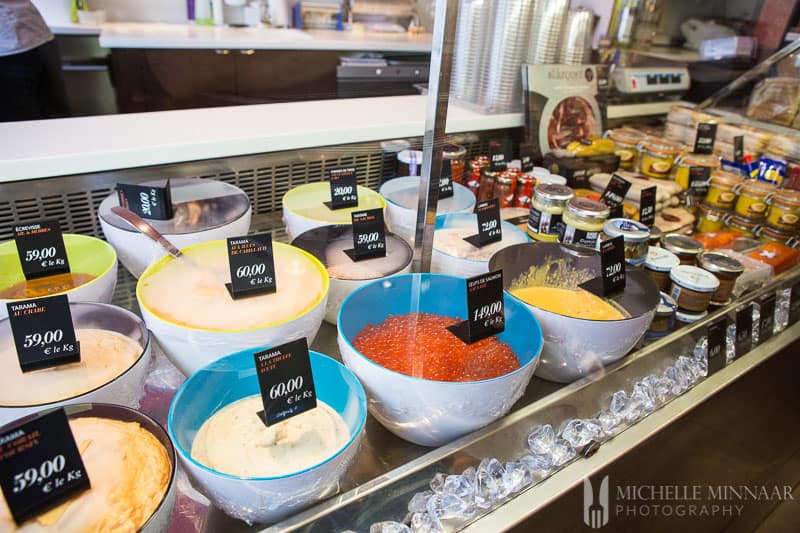 I love exploring all the different cuisines the world has got to offer and French is one of my favourites. One habit I've acquired years ago is to try a dish prepared by an expert before attempting it at home. Whether it's bœuf bourguignon, confit de canard or taste satin, I want to find out what I should aim for, thus setting the bar high. Tasting a famous dish at the likes of some grubby diner would, most of time, would put you on the wrong track.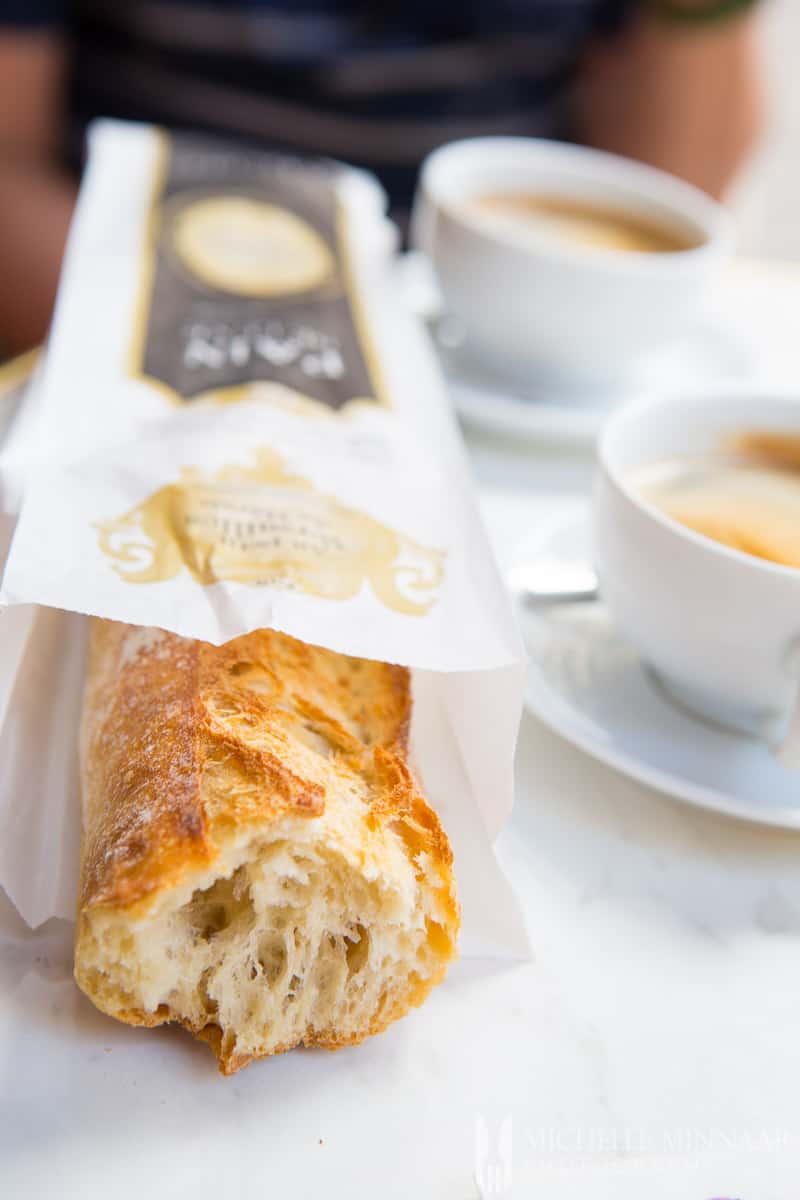 Au Petit Versailles du Marais, 1 Rue Tiron, 75004
This is why Airbnb's Marais Foodie Tour appealed so much to me. What could possibly be better than a local showing you around town and pointing out the best of the best when it comes to food? Nothing.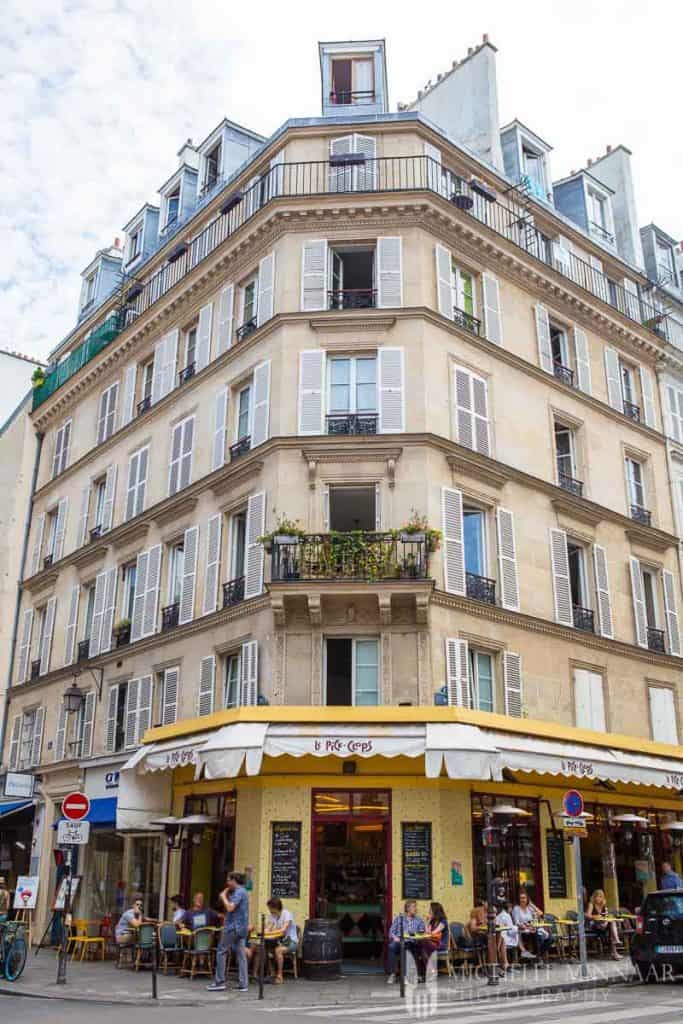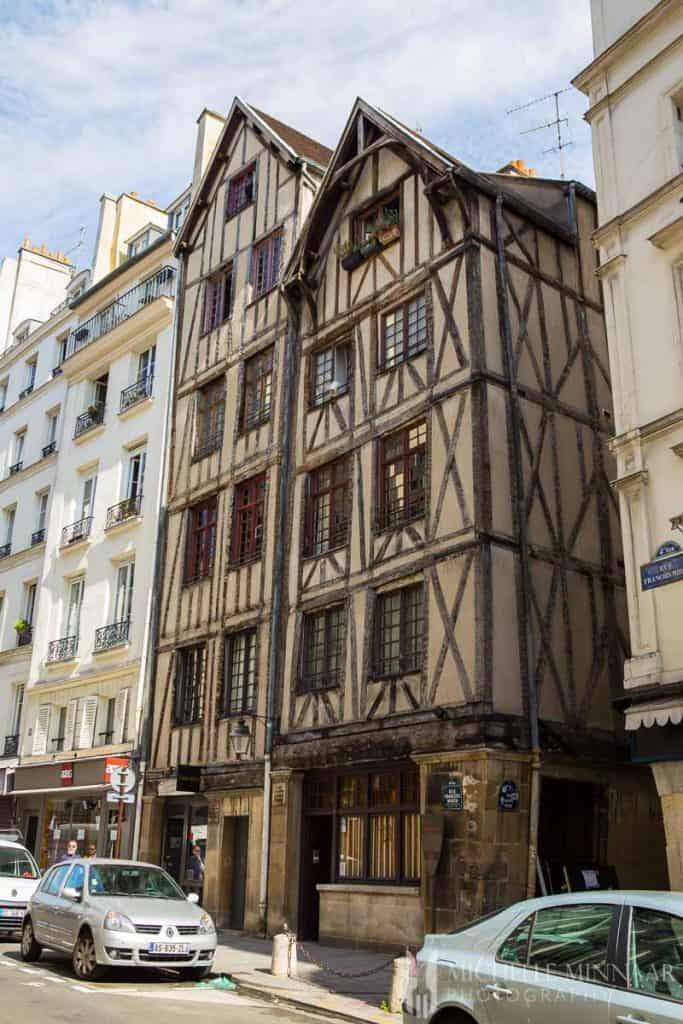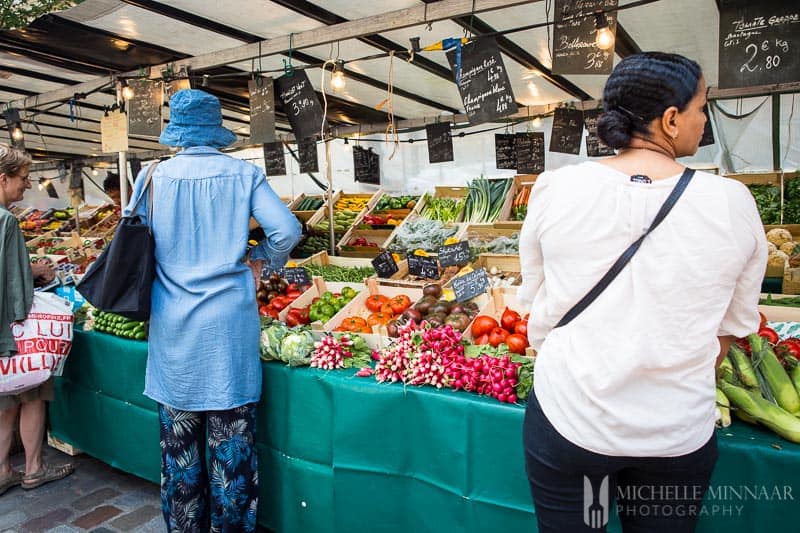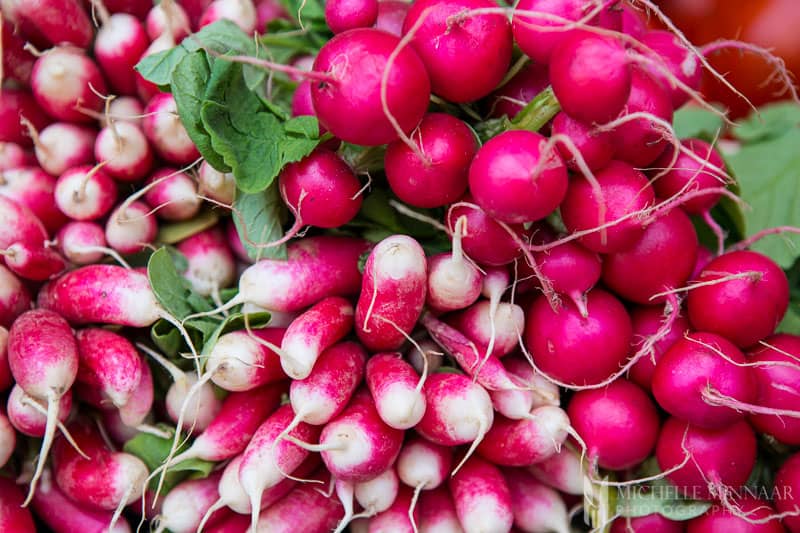 Richard Nahem is in fact not a French local, but after living in France for 12 years he might as well be. After living in New York and working as a chef and chocolatier most of his life, he decided to spend a year in Paris... and never left. Friends and family came to visit and he showed them around town, which is how his walking tours were born. He knows the Marais area like the palm of his hand and can spout off lots of facts about seemingly random buildings in the area at the drop of a hat.
The tour was 2.5 hours long and we walked all over the place. Since it was held in the morning we had a mini-breakfast at Au Petit Versailles du Marais by having a bit of smoked salmon and a baguette. The latter is the second best baguette in Paris, falling short of first place, which would have served the presidential house for a year contract. Extra baked goods and drinks were bought on the side.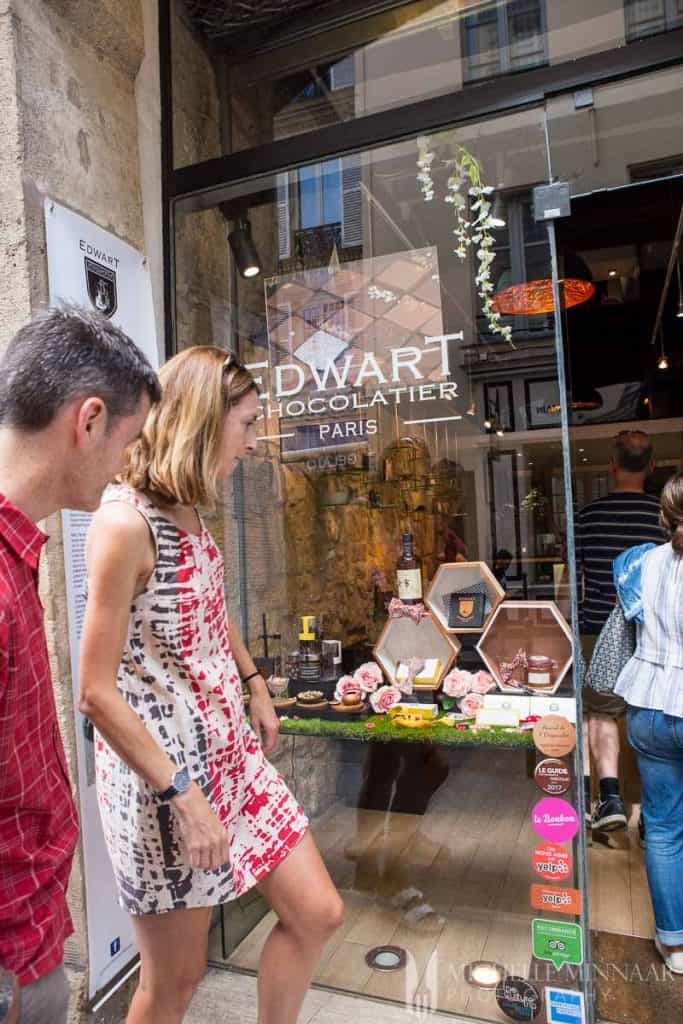 Sweet things. Salty things. Smelly things. Creamy things. Crunchy things. Everywhere we walked, side alleys and main roads alike, there were plenty of little shops we popped into, offering a variety of different delights presented in the most stylish way.
We went to the market, ate juicy apricots and shared a Lebanese filled flatbread, while watching a French wedding unfold in front of the county hall. We all lost our Aux Merveilleux virginities, which reminded me of Eton Mess, but a lot less messier. Typical French.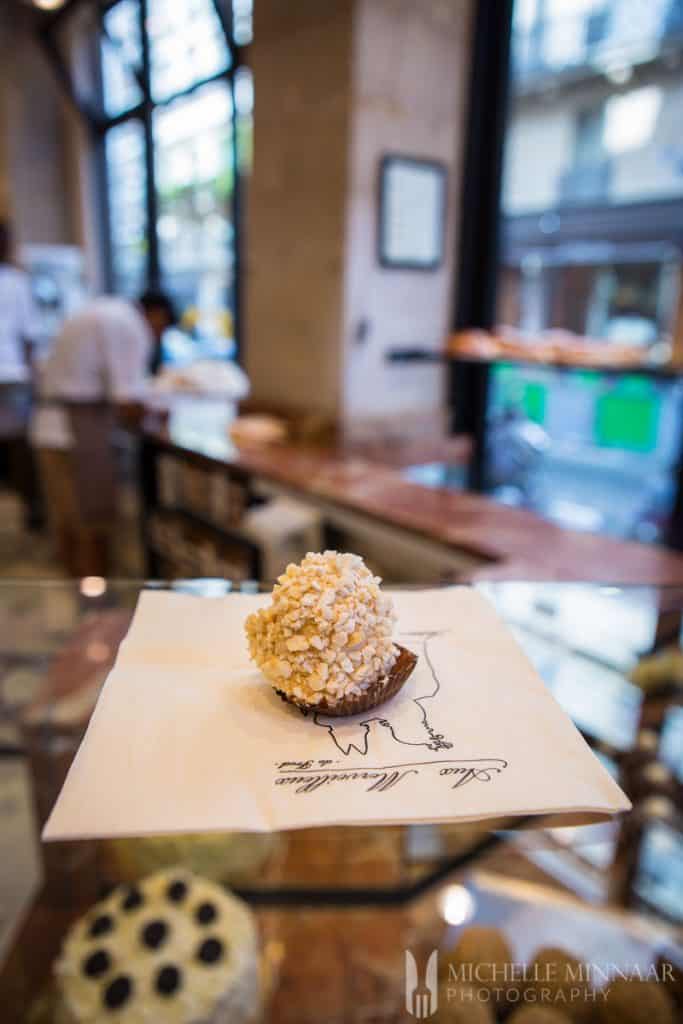 Aux Merveilleux, 24 Rue du Pont Louis-Philippe, 75004
Mariage Frères, 30 Rue du Bourg Tibourg, 75004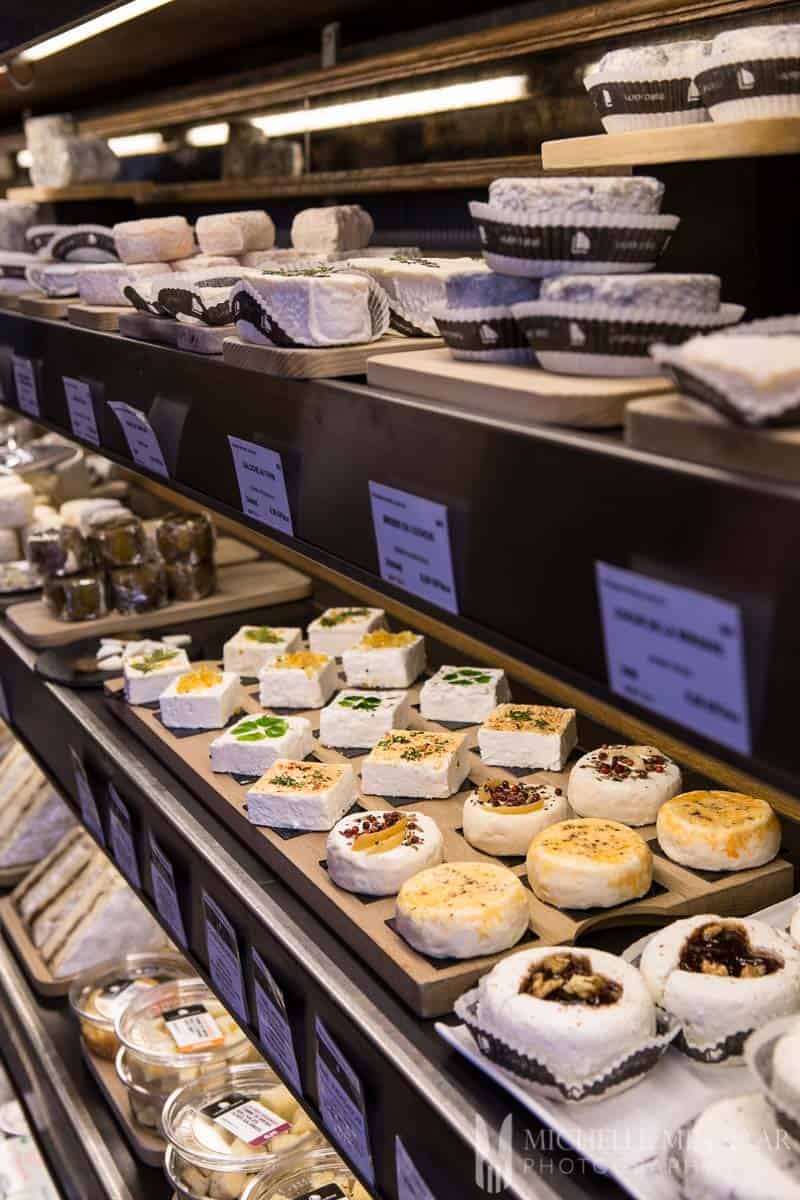 Laurent Dubois Cheese, 97-99 rue Saint Antoine, 75004
We walked, stopped, gawked and nibbled. Repeatedly. We ended up back where we started and ended with a cheese and foie gras tasting. Talk about going out with a bang!
Duc de Gascogne, 111 Rue Saint-Antoine, 75004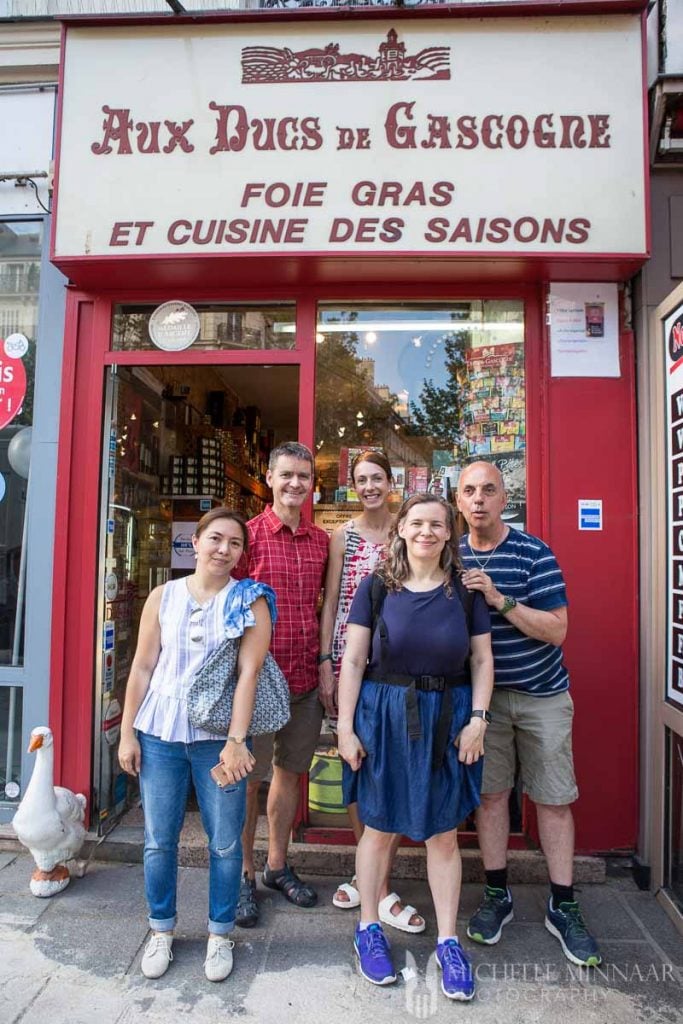 Richard made sure we were well taken care of and everything went without a hitch. The last time I visited Paris was 11 years ago and left a bit disappointed when we fell into one tourist trap after the other food-wise. This time it was a completely different experience and it makes all the difference in hiring a guide to show you around the local area. For more insider news regarding what's what in Paris, don't forget to check out Richard's blog - Eye Prefer Paris!
Want to know what happened the rest of the weekend? You can read more here!
P.S. This is a sponsored post.