When Sarah from wearesocial approached me I was over the moon. Who possibly in their right mind could say no to an opportunity to visit France, all expenses paid? There was just one big glitch. Only three weeks were left before the adventure to attain a Schengen visa which seemed a mission impossible.
The Schengen Visa Saga
After several failed attempts for a few days to make an appointment with the French Consulate Neil found a wailing mess of a wife when he came home from work, confirming officially that all women are nuts. With the realisation that I can't go, bitter disappointment has set in while I vented that just because I have a South African passport doesn't make me any less deserving. Completely defeated that night I was just about to close the last browser window on the French Embassy when my eye caught the magical words "visa agency". Hmmm, surely they can fast track my application? Time was starting to run out…
One, two, three and Prince Visa Service explained the whole procedure to me and my application was sent off. My passport will be ready with plenty of time to spare before the trip. Finally I was allowed to get excited! Clicking my heels and jollily telling everyone about my upcoming trip I made my second trip over the moon.
A few days later something didn't feel quite right to me. Surely the agency should have contacted me by now with good news. After leaving a message to call me, Neil mysteriously phoned me back a little while back. "My passport expired," he said. I couldn't believe my ears. What?!? (Since I'm married to Neil who is a British citizen I'm automatically entitled to a visa.) None of us bothered to check the dates on our passports. A detail so simple yet easily missed. He was met with silence as it dawned on me I won't be going after all this trouble. Ouch. He then told me it's not all over until the fat lady sings because there is a sporting chance that he can get his passport renewed, my visa obtained and my passport sent back to me; all within 5 working days! We went for it.
Friday morning I prayed that my passport arrive safely with Special Delivery but when I tracked it online it stated the parcel has already been delivered. What?!? Completely freaked out I phoned Neil, jabbering anxiously away about what happened, just being unbelievably stressed out. Just as we were discussing how we were going to get on Royal Mail's case, there was a knock on the front door. It was the mailwoman with a package I have never looked forward to so much in my life. To be exact, my passport arrived 14 hours before I was to leave for Lille. It truly was a nail biting experience and I'm just thankful that the Schengen visa is valid for one year. Everything that could have gone wrong, has. But in the end everything turned out well.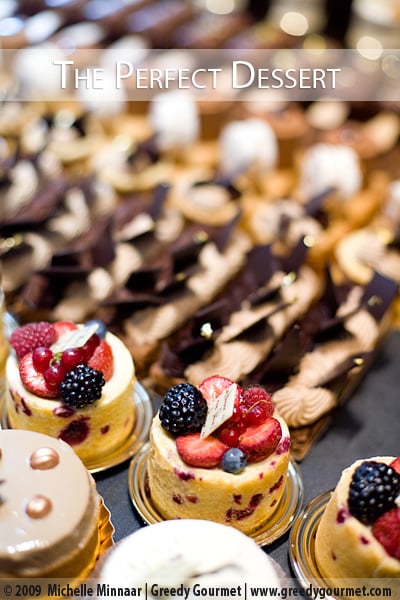 Moral of the story?
Always check whether you need a visa to visit a country.
Ten years seem like a long time, but passports actually expire.
Never give up, even if some higher power seems to make it impossible for you.
South African passports aren't worth poop, so if you have the option to change nationality, go for it!
The Girls from WeAreSocial.Net
Instead of just posting pictures of food and buildings I thought it would be more interesting to show you the people who kept me great company on the day.
A special thanks goes to Sarah for helping me every step of the way with the visa fiasco.
Camille knows Lille like the back of her hand and guided us through the whole city.
Violette, the videographer, shared her favourite lamb shank recipe with me. Thanks!
Sandrine, the camerawoman of the day did a superb job.
Meet UK's Top Food Bloggers
After having been on a diet for more than a month, I was definitely out of my league. These people ate the Greedy Gourmet under the table. Scandal!
Kang from London Eater.
Helen from World Foodie Guide.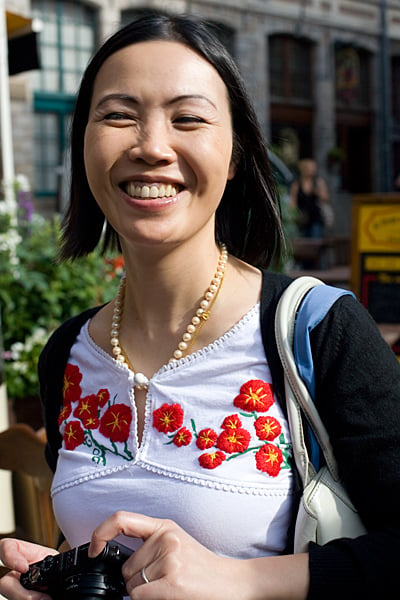 Niamh from Eat Like A Girl.
Helen from Food Stories.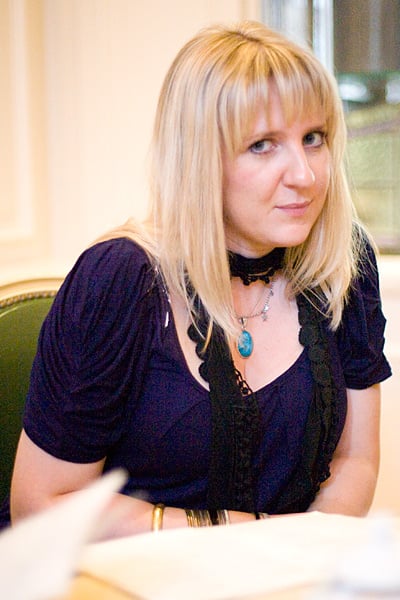 Liz from Gastronomy Domine.
Chris from Cheese & Biscuits.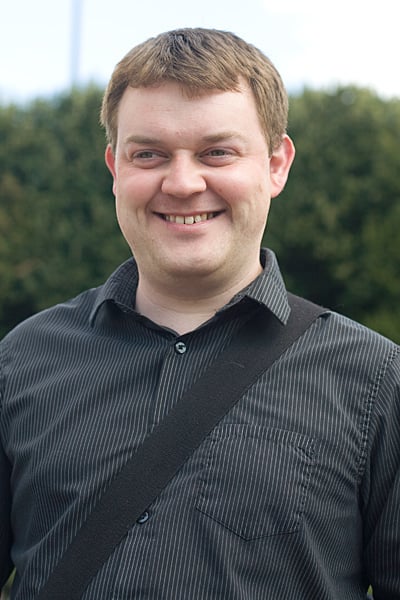 Kerri from Dinner Diary.
Stephen from Dinner Diary.
Andrew from Spittoon Extra.
Yours truly, the original Greedy Gourmet.
Also with us were Ms Marmite Lover, Margot from Coffee & Vanilla, Krista from Londonelicious and Andrew from Revolution magazine.
Now you know the cast, next I will tell you what we did on this jam-packed day.