At the ripe, old age of 36 I finally visited Italy for the first time, much to people's surprise. Why on earth did it take me so long?
Well, growing up in South Africa didn't help, i.e. being friggin' far away. When I moved to the UK, I had kids and the thought of inflicting screaming babies and irritating toddlers on plane passengers put me off travelling. After that it was a case of being restricted by school dates and when you can travel the prices are eye-wateringly high. Most of you will hopefully know what I'm talking about.
Anyhow, I finally went and loved it!
Italian food is one of the most famous and adored cuisines in the world. What was I going to eat on this short trip? So I made a bucket list of three items:
a fresh tomato - preferably in a Caprese salad
Melanzane Parmigiana - a vegetarian aubergine dish
octopus - because it's so rare in the UK
On the press trip we had plenty of fresh pasta with all kinds of interesting fillings. As for my list, I had a 50% success rate.
I ran out of time and ended up buying baby plum tomatoes at a shop. Truth be told, I was disappointed. There was nothing special about them and they weren't any better than what you find at British supermarkets. Nothing beats a homegrown tomato in UK.
I'm still in ecstasy just thinking about the amazing Melanzane Parmigiana I had at Trattoria Corrieri. If you're in Parma, just go!
Sadly, I never got to have octopus but instead lost my horse meat (steak) virginity, which tasted very much like beef. Yes, I'm going straight to hell but at least I'm enjoying the ride.
As you can see, there are plenty of beautiful attractions in Parma, established in 183BC, and the region is naturally steeped in history.
If you want to make the most of it, be sure to go on a walking tour with a guide who would tell your trinkets of interesting history as you go along. Ours was relatively short and we saw only a fraction of what Parma has to offer. If you go, don't miss: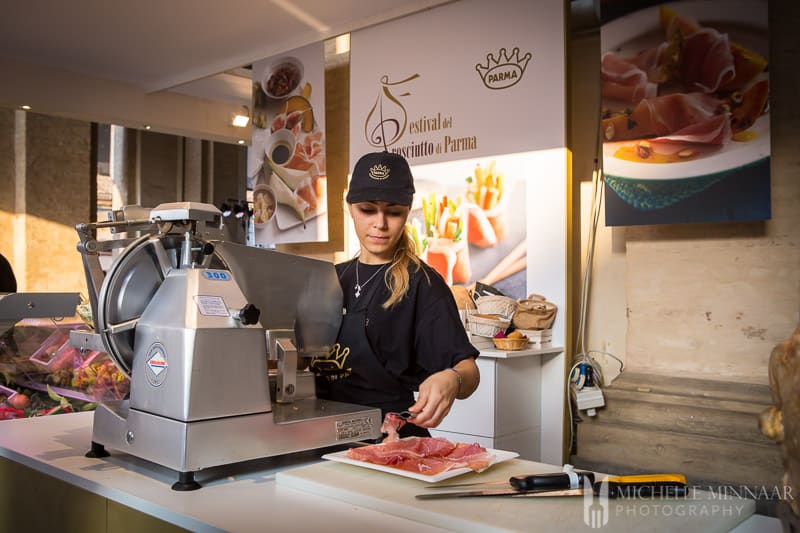 Sadly, the Verdi Festival only starts in October so I missed it. What a treat it would have been to watch an opera in Italy!
Another event that was running was the Parma Ham Festival. I was honoured to visit the production facility and learn more about how Parma ham is made.
Parma ham falls under the EU devised Protected Designation of Origin (PDO) scheme and the production process is taken extremely seriously. We had to get dressed in sexy overalls as to not contaminate the meat and we were led from room to room to gaze at the rows and rows of pork legs in their various state of curing.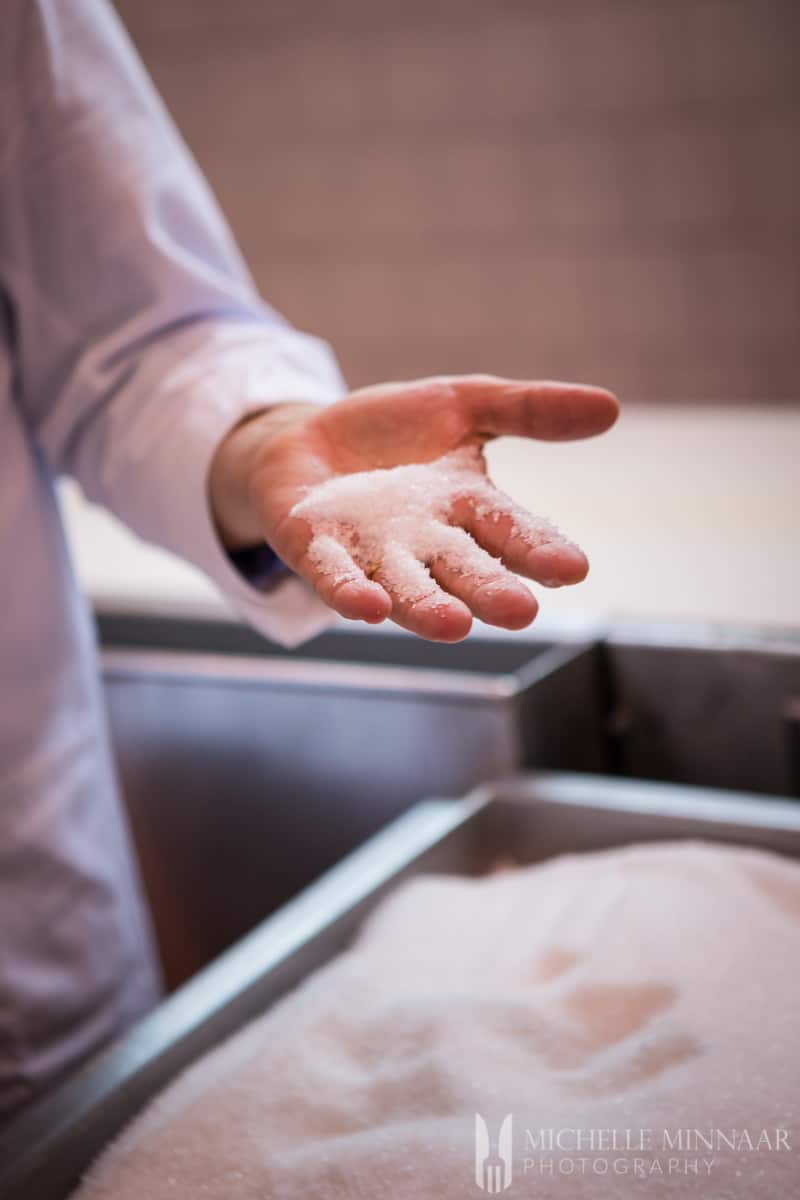 All pork legs are freshly slaughtered and weigh between 11-13kg. Even the salt is special and it takes an expert to guesstimate how much is needed. Use too little and the pork won't quite turn into ham. Use too much and the meat will be inedible.
It might be an age old technique but in the meantime modern technology helps the process along. In this case it's to help wash off the salt coating after a set time. At this point the legs are hung.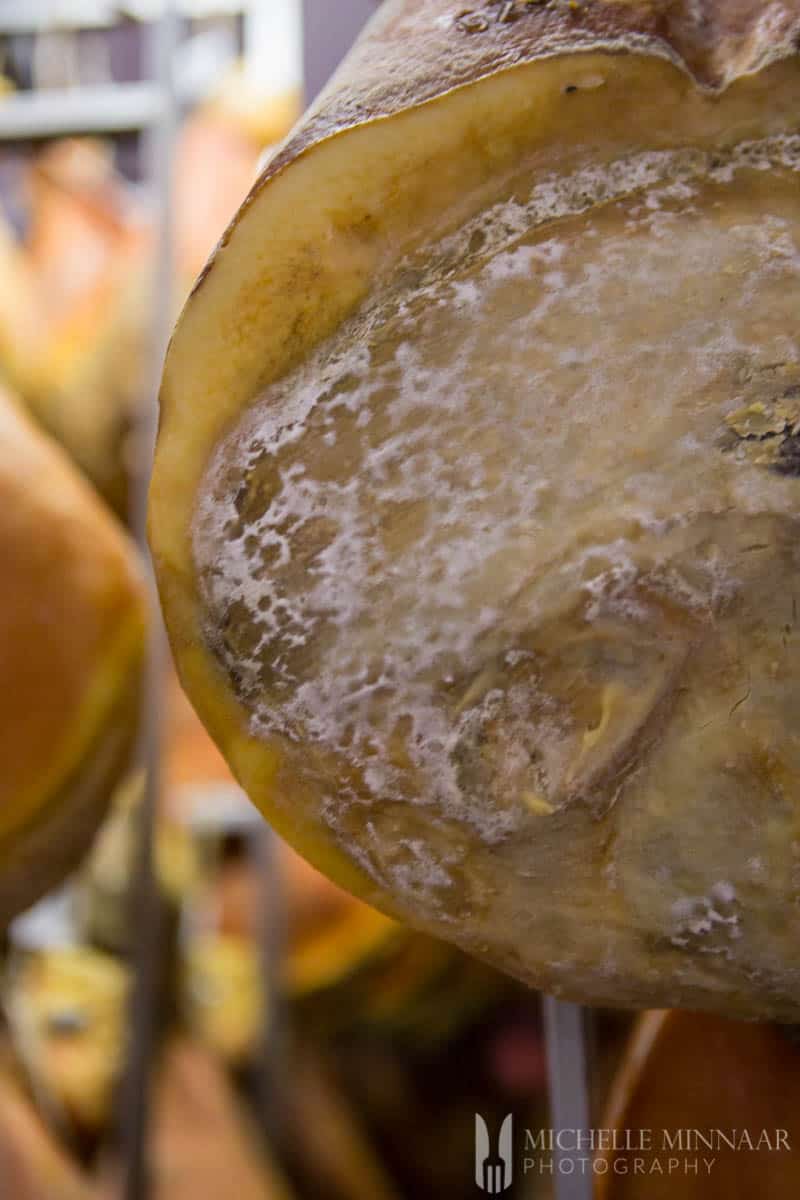 Pork belly fat is applied to the flesh section to keep the moisture in. Sometimes mold forms on the outer layer but there is no cause for alarm. The mold can easily be scraped off and the fat acts as a protector, keeping in the moisture but keeping germs out.
Each ham has a seal and individual markings. The data reveals the origin of the meat, dates, who was in charge at which process and a batch number. Should anything go wrong the dodgy batch can easily be identified and dealt with.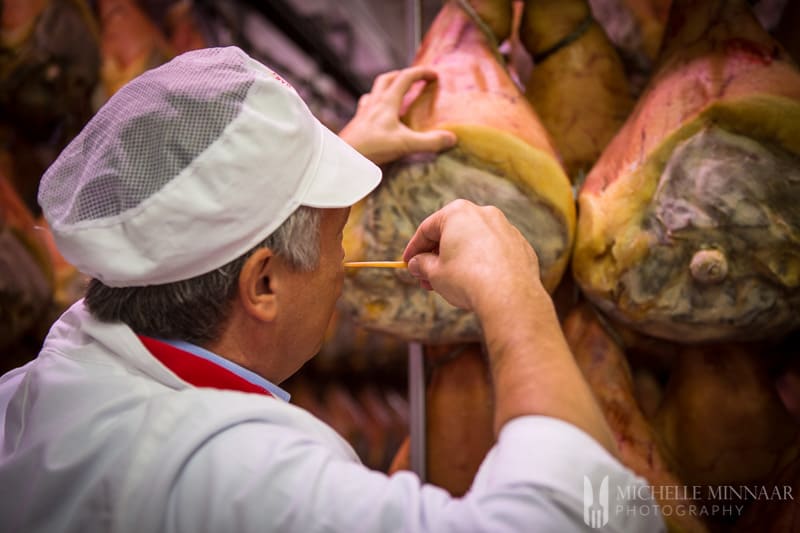 Part of a horse's femur is used for quality control. Why? It doesn't absorb any odours. There are five strategic pinpoints in each ham where it is inserted. For once, this is where no computer is able to human's job. The expert then has to smell. If the ham doesn't smell "right", then the whole batch will have to get thrown out and an investigation takes place as to what went wrong. Production might stop altogether.
Fortunately, when we visited, everything was running smoothly. It was mind boggling to walk through the different temperature controlled rooms and see hundreds, if not thousands, of Parma ham legs in various states. The process from a fresh leg to its saleable state takes 18 months.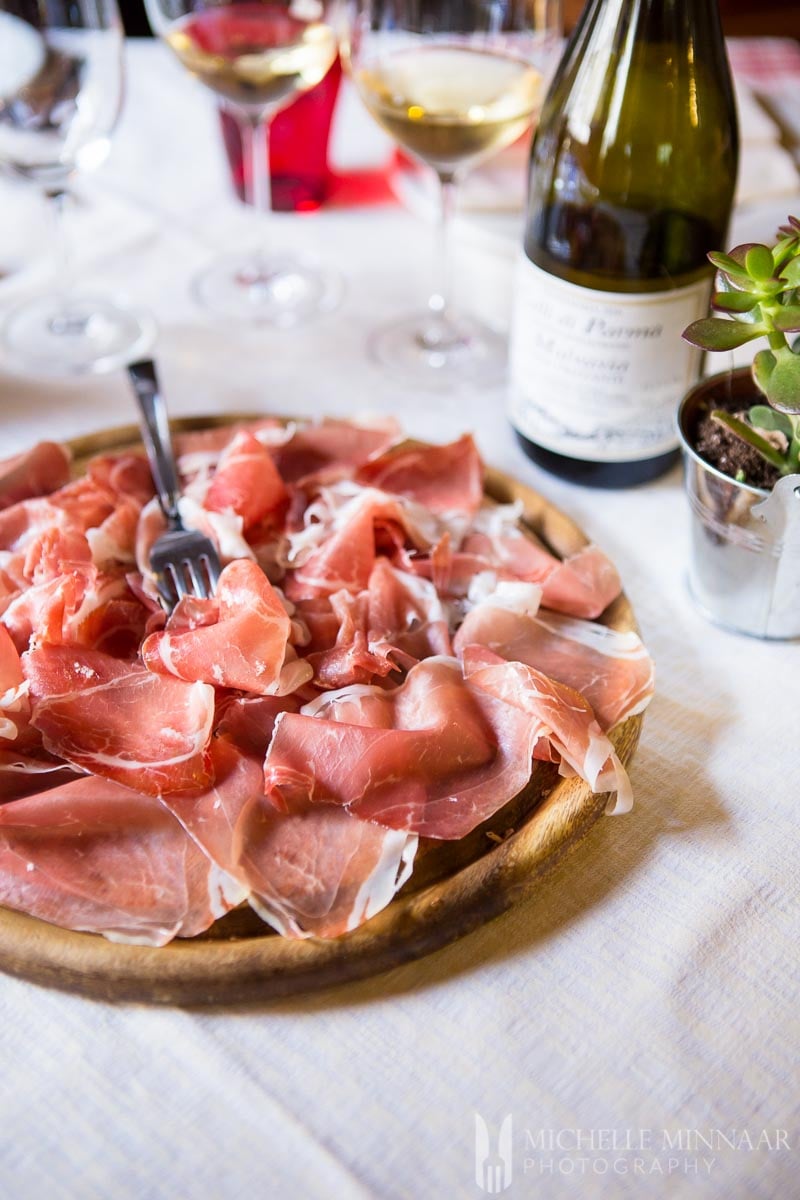 Of all the myriads of Parma ham produced every year, 70% is enjoyed in Italy. USA is Parma ham's biggest export. Glancing at fellow patrons' plates in restaurant you can see that Parma ham is a very popular starter. The way the plate is presented with ham slices sprawled over the plate, which leaves a feeling of abundance.
My trip to Italy was simply too short and I'm planning on visiting again in the near future. As a parting gift, from the consortium, I went home with half a leg of Parma ham, weighing in at a whopping 4.5kg (10lbs). Plenty of cooking to do! In the meantime, don't forget to check out these recipes:
Rocket Salad with Parma Ham, Papaya, Parmesan and Pecan Nuts
Parma Ham, Mango & Mozzarella Bites
Asparagus Wrapped in Parma Ham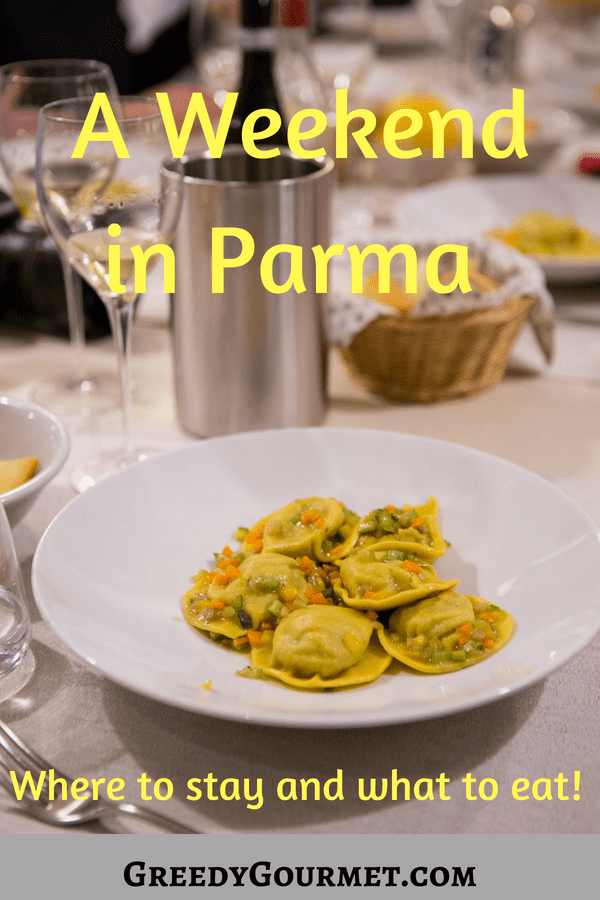 P.S. I was a guest of Parma ham.