Listen up, chocolate aficionados! If your belly rules your mind, you must definitely put Sciocola, Modena's Chocolate Festival, on your bucket list. Here's why.
The name Modena might ring a bell amongst salad lovers, having most probably seen the name on bottles whilst making a vinaigrette. Yes, this is the place where balsamic vinegar comes from.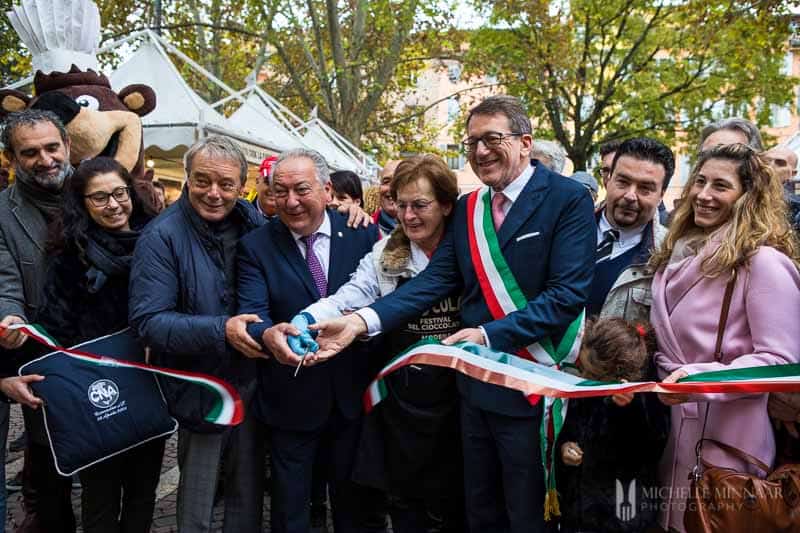 Nestled in the Emilia-Romagna Region, Modena is slap bang in the middle of Italy's foodie haven, where parmesan cheese and the famous Parma and San Daniele hams come from. To find out more, check out this article on things to do in Modena.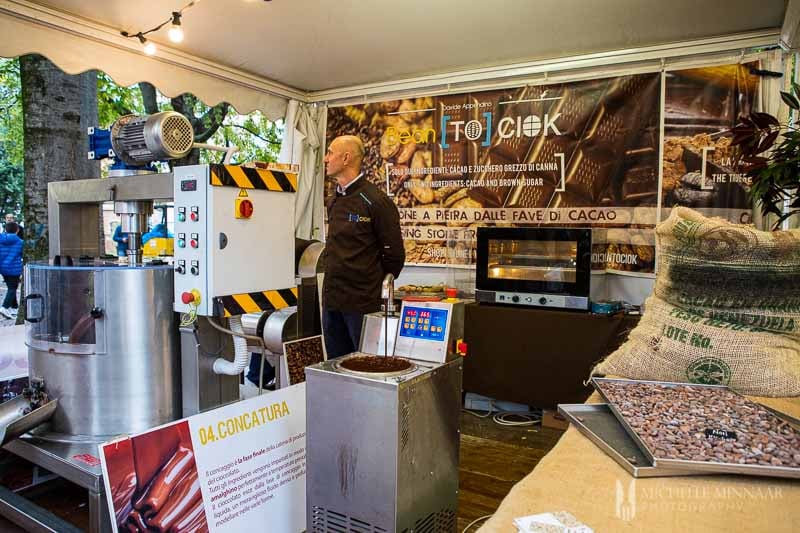 Sciocola is an annual event started in 2018 as a way to promote Modena as a culinary destination and let the world know that the Italians take their chocolate just as seriously as the Swiss. It takes place in autumn and in 2020 it will be from 30 October to 1 November.
Overnight Pavarotti's birthplace transforms from a laid back town to a hustling and bustling chocolate, belt tightening chocolate mega event. Its cobbled streets are dotted with over one hundred white canopied stalls, heaving with 15 tonnes of chocolate, catering for all tastebuds. In 2019 the event attracted over 100 000 visitors.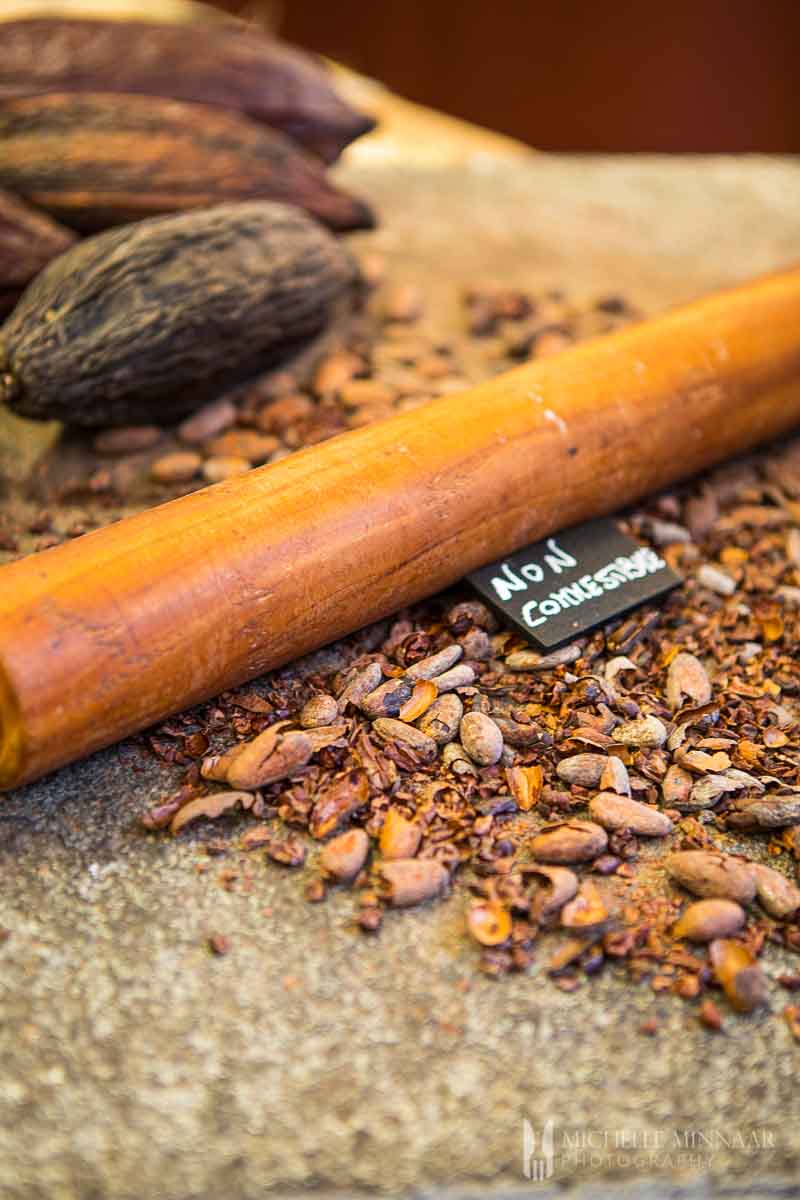 Best of all, the event is completely free of charge. Over the course of three days, you can simply step out of your hotel and visit the chocolate stalls as little or often as you like with no time constraint to ogle the multitude of creative offerings.
There is one big stall where you learn everything there is to know about how chocolate is produced, which might inspire you to make your own!
Chocolate Exhibitions at Sciocola
The theme of 2019 was sport and a life-size F2004 Ferrari, made out of 20 quintals of chocolate, was on proud display - a tribute to Michael Schumacher 50th birthday.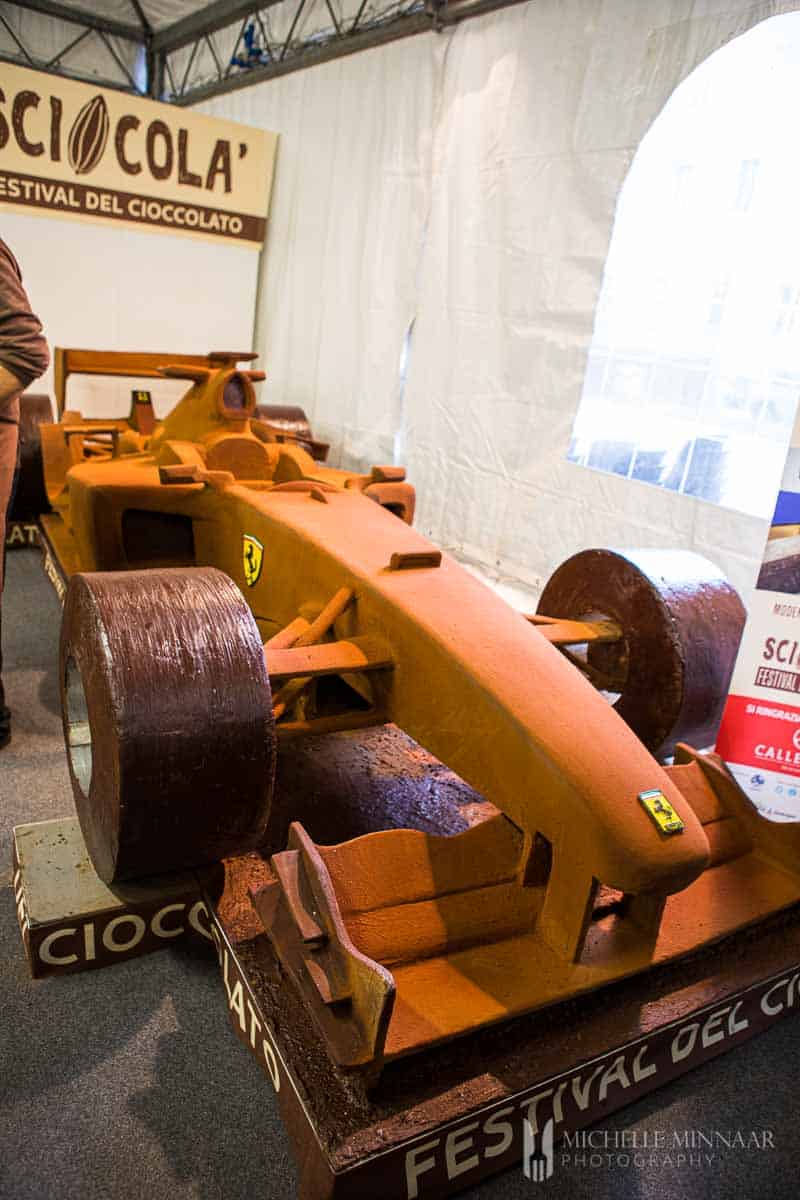 One can't help but gawk at the patience and precision taken to recreate the Piazza Mateotti, Modena's cathedral. Dubbed the "Chocolate Louvre", it's a chocolate masterpiece, which took a painstakingly long time to create by master chocolatier Stefano Comelli.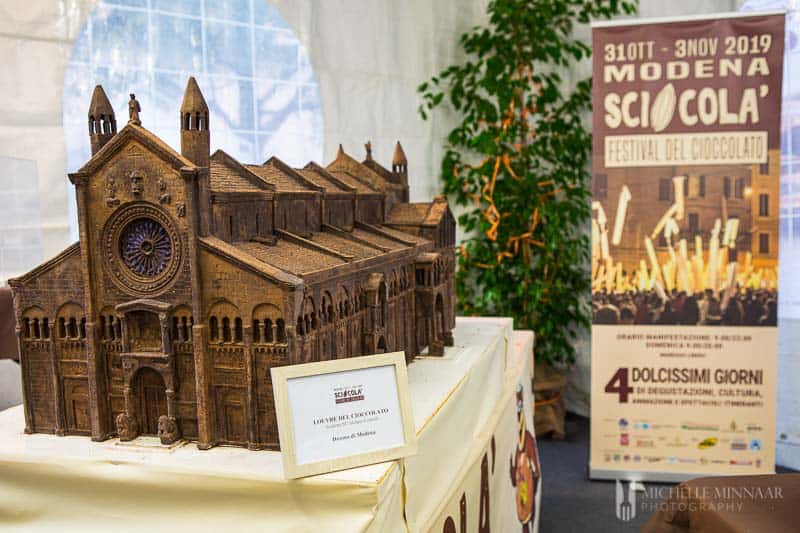 As you can see from the photos Sciocola is a family-friendly event, and no matter what the moody weather can get up to, the sheer amount of chocolate lightens up everyone's mood.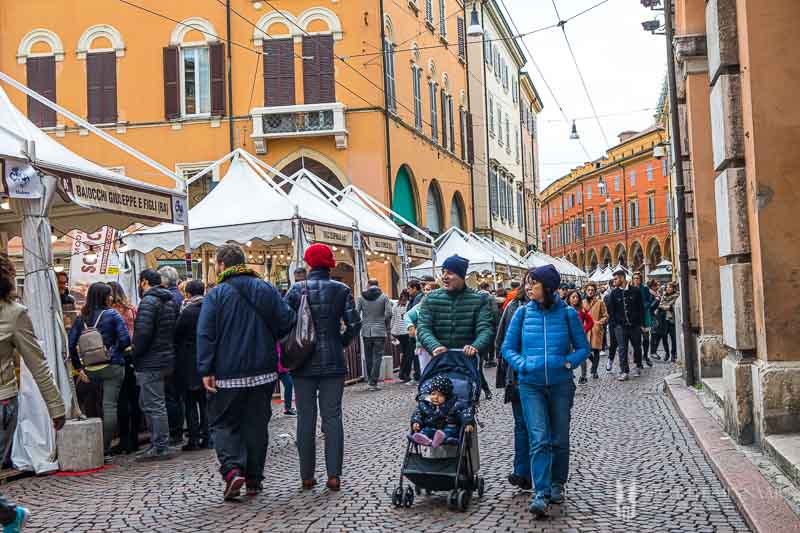 For children, there are the cheap and cheerful molded stuff, from Peppa Pig to Halloween creations to mark the time of year.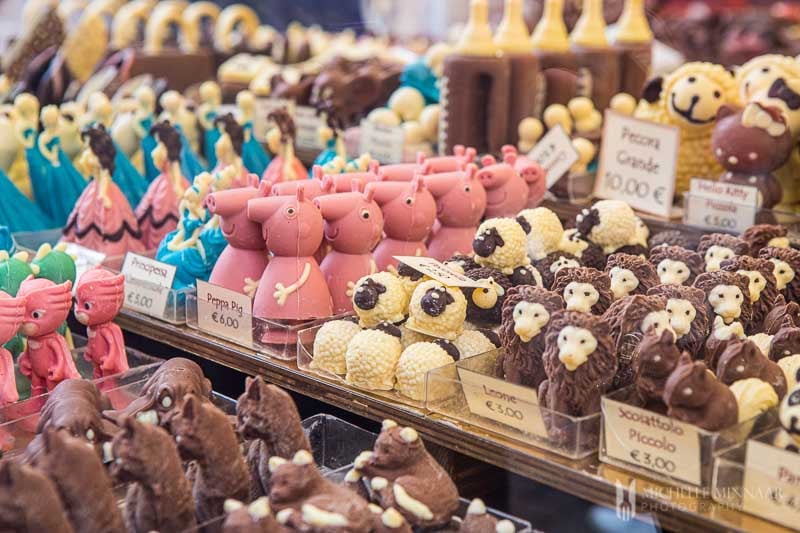 Since it's so close to Christmas, items such as marrons glacés (glazed chestnuts) are available and other chocolate covered fruit.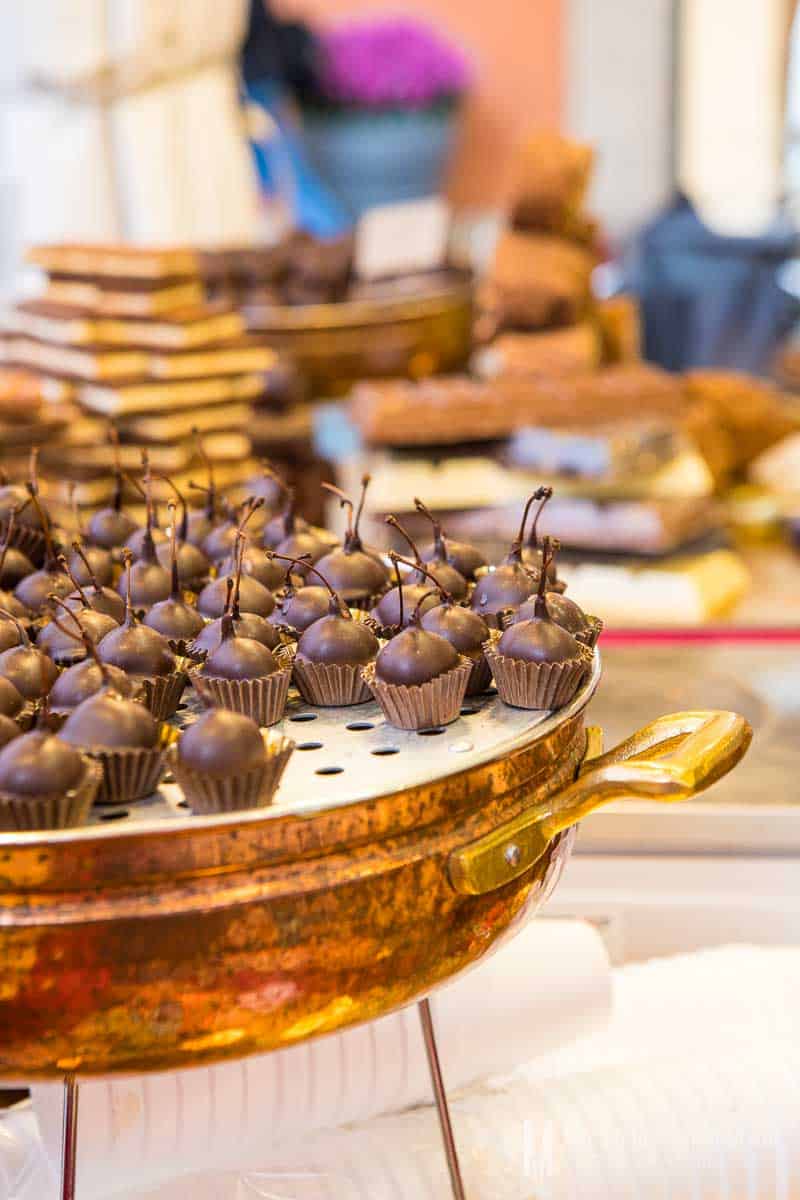 Items such as chocolate salami are evergreen favourites with the young and old.
There are pralines and more different flavoured chocolate truffles you can poke a stick at and the sugar high will have you dancing to the music of street performers.
Last but not least, there is the top notch stuff with higher price points, which makes for the highlight of the trip. These are the creations of innovators who push boundaries with different flavour combinations that will make you savour every mouthful, wishing the taste will last even longer rather than sadly disappearing down your gullet.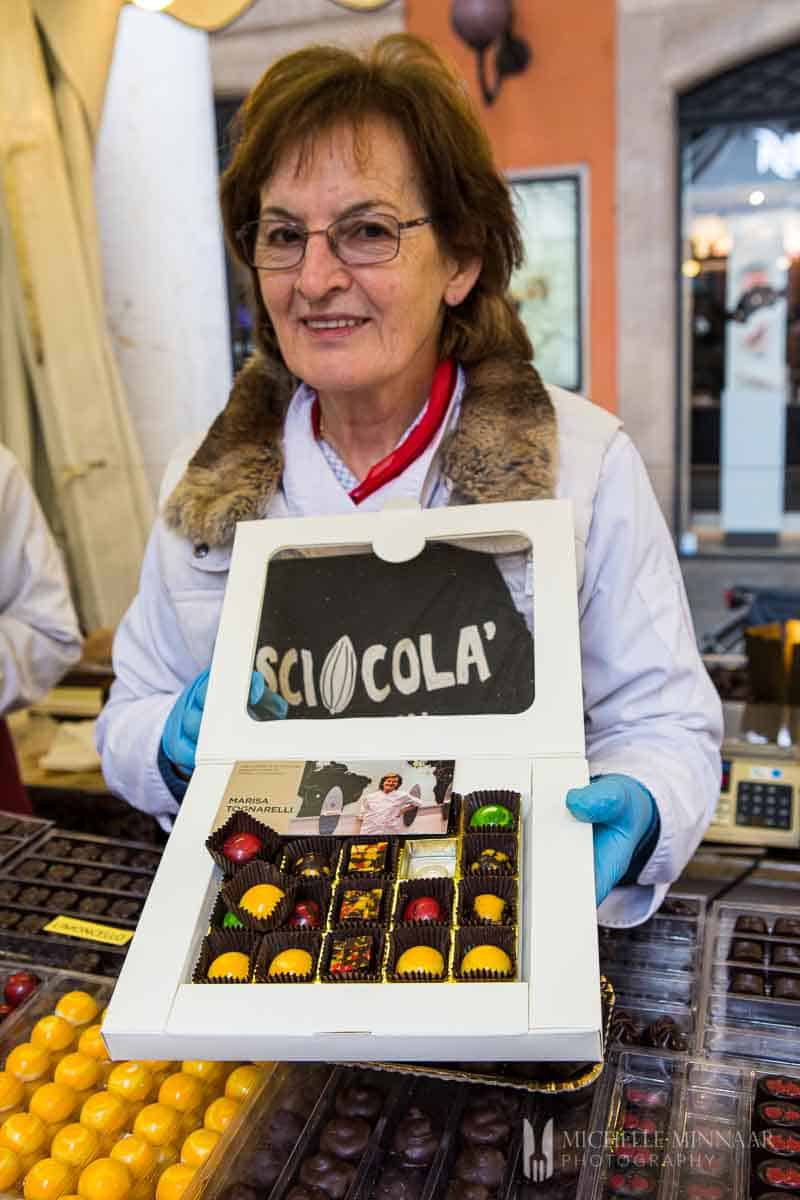 Who would have thought to combine chocolate and parmesan cheese? Trust me, don't knock it until you've tried it!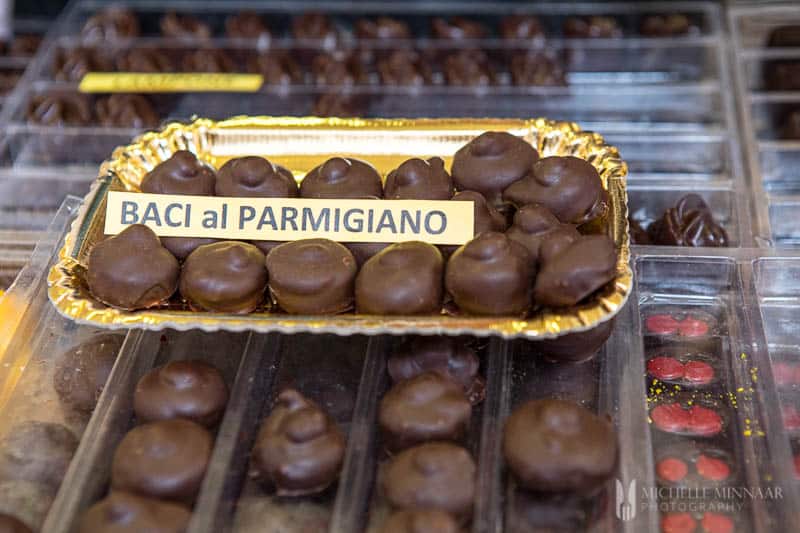 What was the best chocolate to be had at Sciocola? Why, the balsamic vinegar one, of course! The balance between the sweet and sour notes was perfect and left me wanting more and more.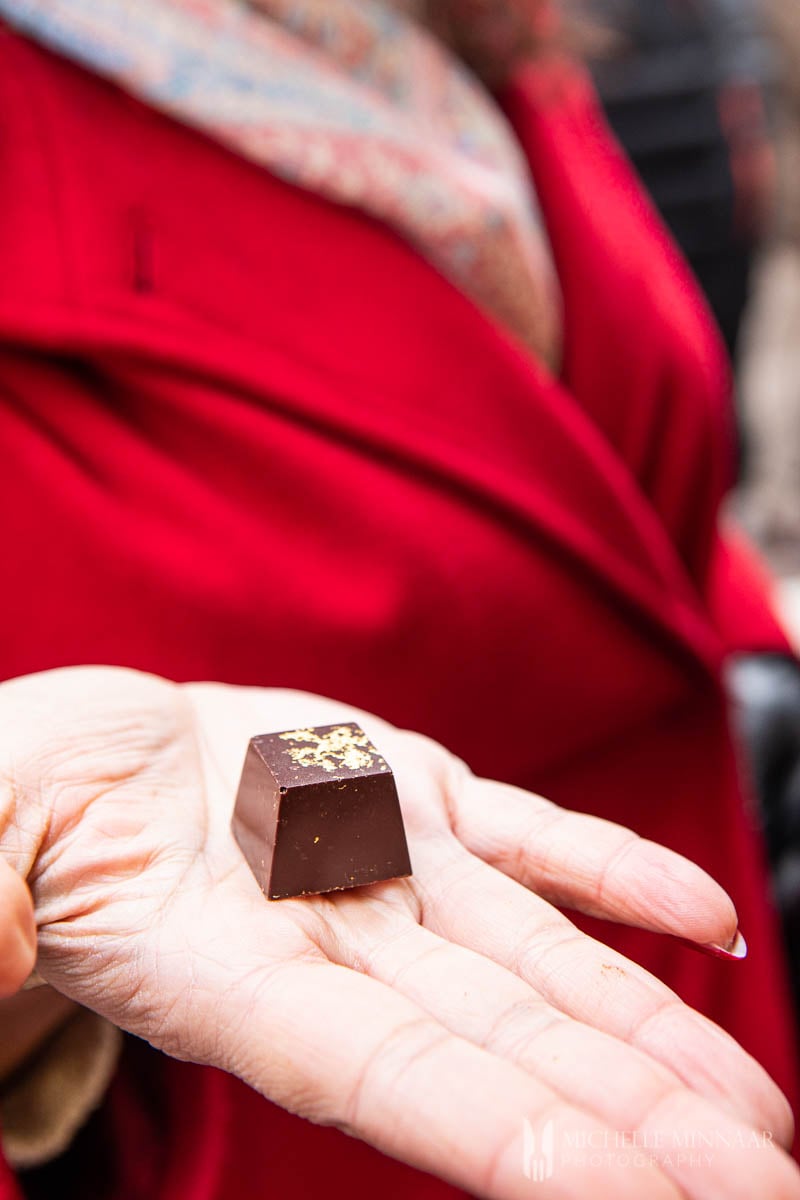 For more information about this event, visit Sciocola's website.