Modena is a charming ancient city in the heart of the Emilia-Romagna region in Italy. The city is known for its production of balsamic vinegar and its amazing opera.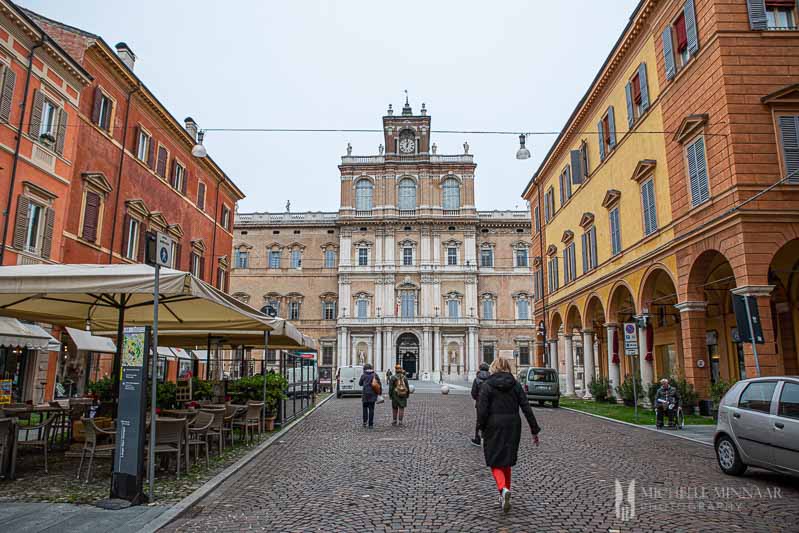 So, if you are looking for things to do in Modena, these two items should definitely make the top of your Modena to-do list.
Don't be alarmed if you see a ton of luxury cars like Ferraris or Lamborghinis when you visit. This is due to the fact that Modena is also known for its automotive industry and has multiple factories within the region.
Modena was founded in the late 3rd century BC, more specifically in 218 BC. Back then, the city was called Mutina and is known to have existed at the time of Hannibal's invasion of Italy. After a later siege, the city was rebuilt due to its strategic location.
In the 9th century, Modena was further rebuilt and refortified by its bishop. It eventually became a free commune of some note in the 12th century.
During the Renaissance era, Modena flourished as a thriving centre of arts and culture. The impact of the Italian Renaissance era can still be seen in Modena's old city centre. So, make sure you visit this historical city and don't miss out on the top things to do in Modena.
top tours of Modena
Here are some of the top things to do in Modena. Check out some of these memorable tours below:
Which tour appeals to you most? If I had my way, I would book all of them and make the most of my stay in Modena.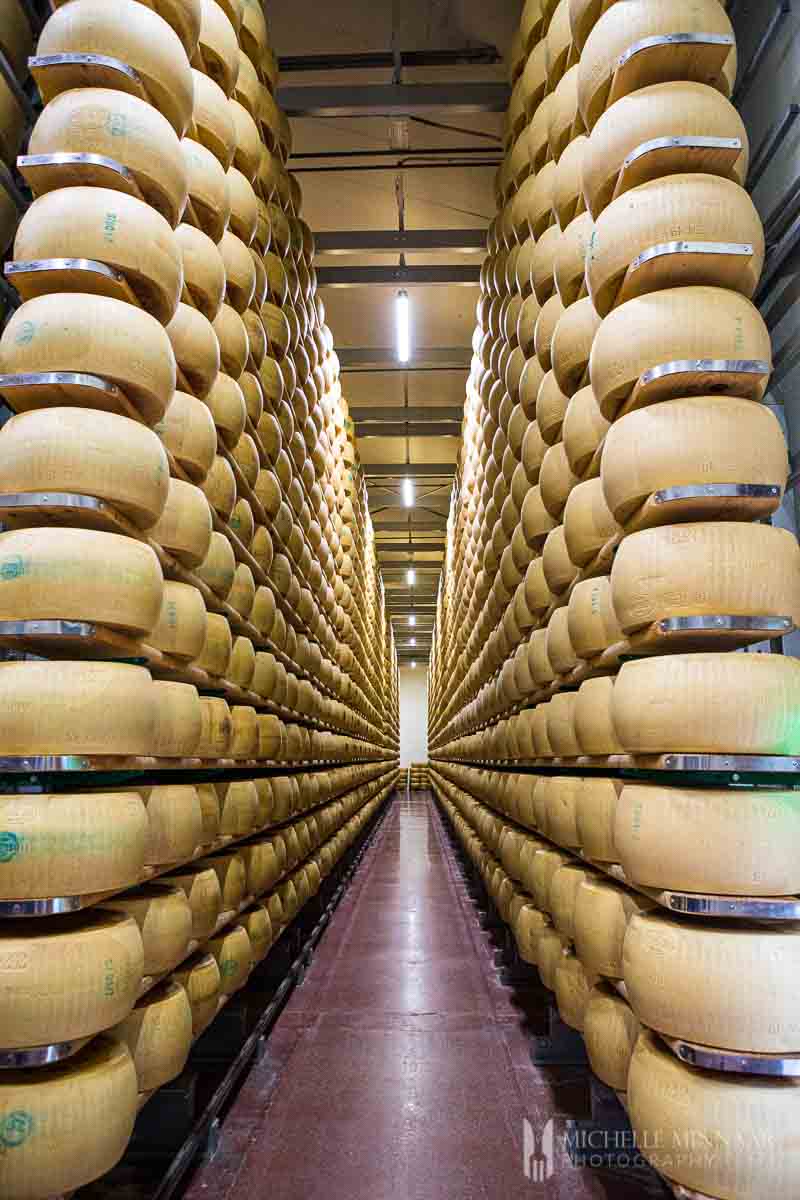 13 things to do in Modena
Believe me, you don't want to miss out on this. Being a foodie, going on a food tour is right up there on my top things to do in Modena list. Generally speaking, the Emilia-Romagna region in Italy is most likely the largest food hotspot in Italy. In the Emilia-Romagna region, you'll not only find Modena, but cities like Parma, Reggio Emilia and Bologna.
Each of these cities is known for a specific product. For instance, in Parma, you'll find the most amazing and authentic P.D.O. prosciutto di Parma. In fact, while I was there, I managed to take a huge leg of Parma ham away with me. Thankfully, customs didn't seize it on the way home! Therefore, I managed to make the following amazing recipes:
To learn more about Parma, check out my article on my weekend visit in Parma.
Not to mention, prosciutto di Parma isn't the only famous product in the region. The region is also famed for its production of Parmesan cheese as well as Grana Padano. Modena, for instance, is famous for its production of balsamic vinegar.
1. Go on a food tour in Modena
Therefore, while you are in Modena, you should definitely take part in a food tour. For example, perhaps to try some of these well-known dishes:
Typical dishes of Emilia-Romagna region
Tortellini is a very delicate pasta prepared with egg and flour. It originated in Bologna and is prepared in a variety of ways. The most popular dishes in the Emilia-Romagna region are Tortellini en Brodo and Tortellini con la panna.
Here's the tortellini con la panna.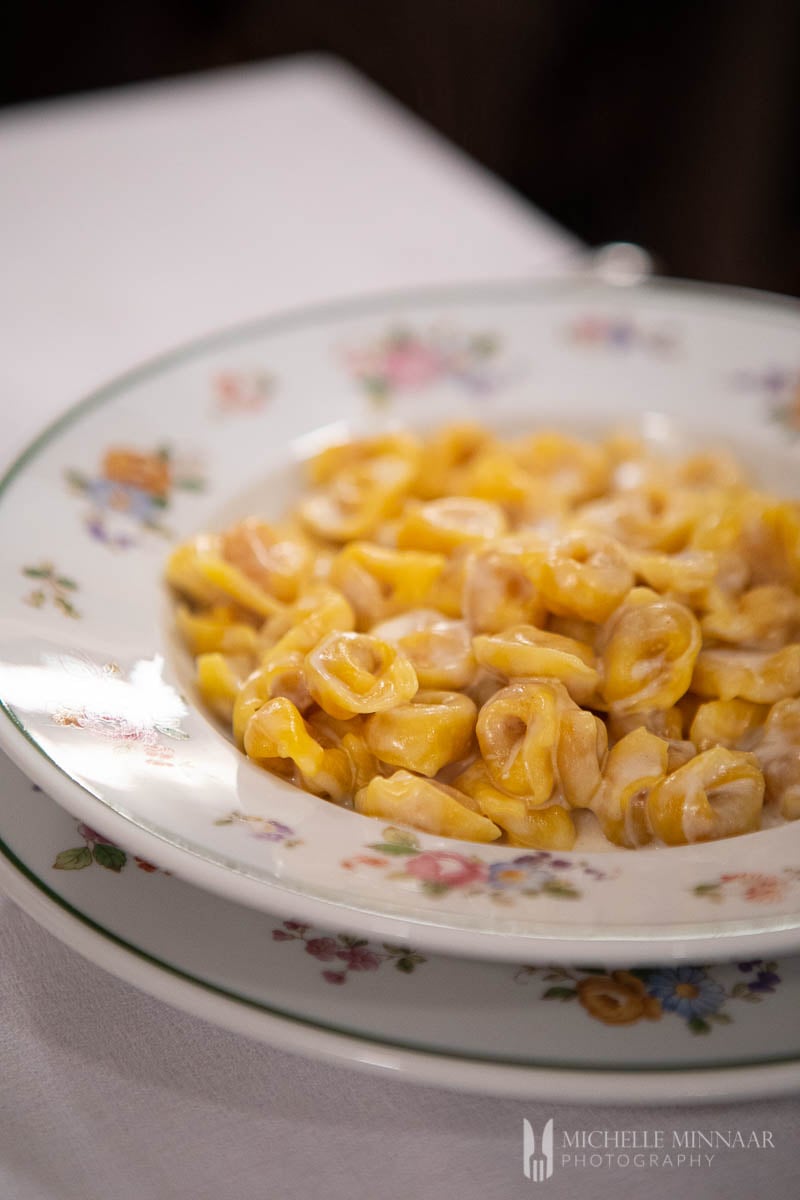 Next, here's the famous tortellini en brodo. Definitely add this on your list of the top things to do in Modena. It is a popular first course dish. A must have. Ordinarily, you serve it with a clear chicken or beef broth.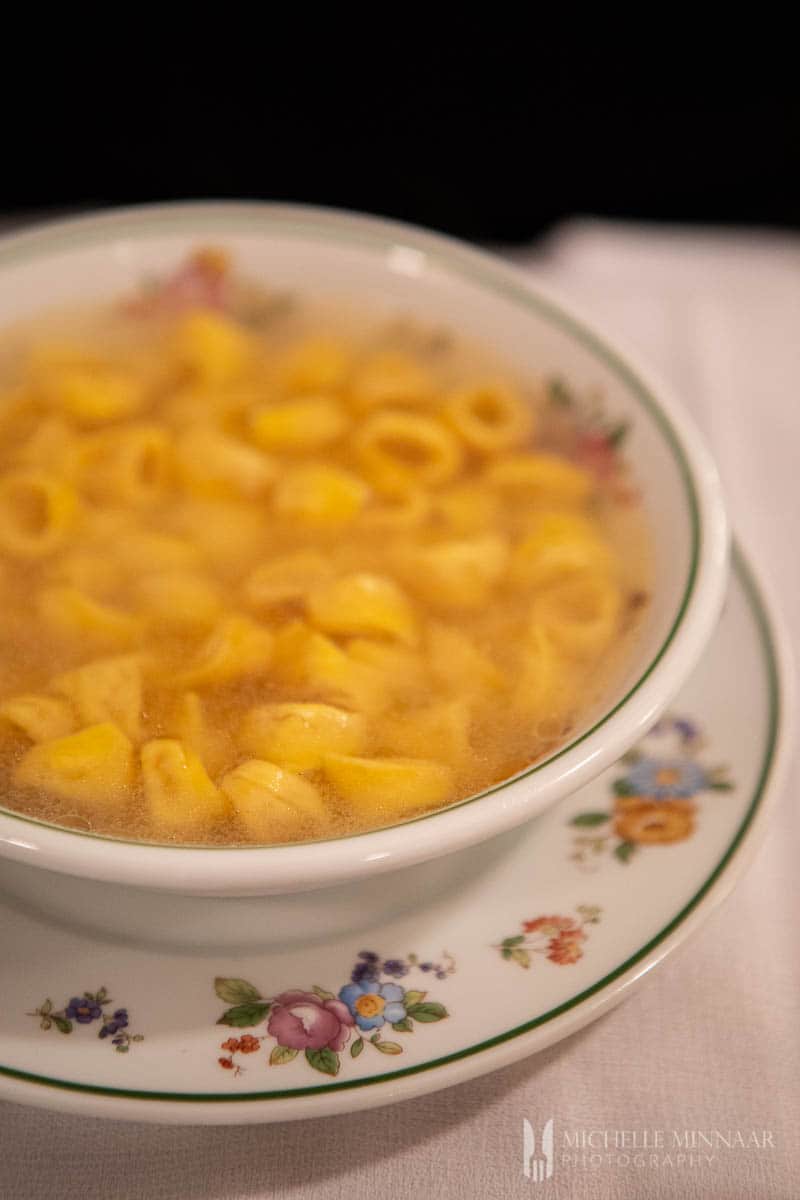 Torta Barozzi is the Italian equivalent of an American brownie. The secret ingredient here is the coffee and peanut butter. Jacopo Barozzi, a famous Italian architect of the 1500s inspired the cake. In 1886, a pastry chef called Eugenio Gollini created a new dessert, called black cake, in Vignola, a small town near Modena.
He later changed the name of the black cake to Torta Barozzi to honour the architect who practically replaced Michelangelo in Rome. A definite must try!
If you don't want to eat pasta day in and day out, there are other interesting options available, such as osso buco.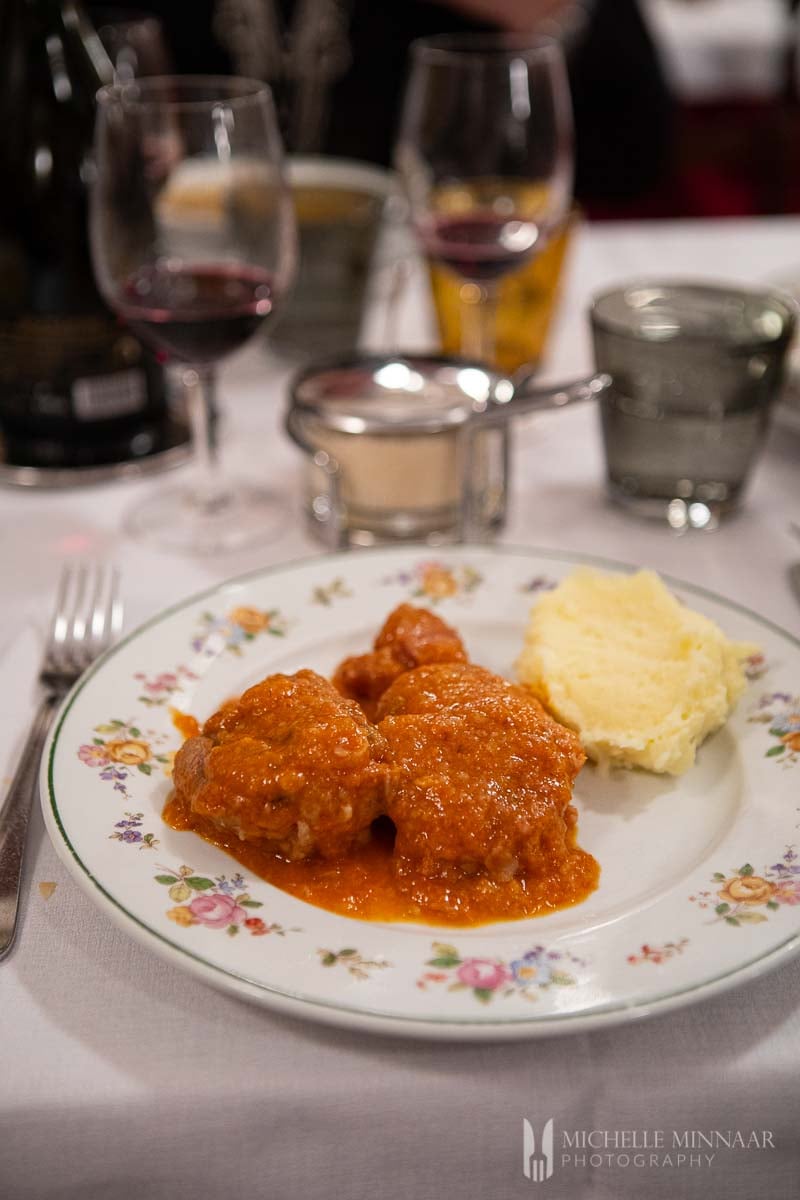 2. Go on a balsamic vinegar tour
Balsamic vinegar is one of the most famous products that's crafted in Modena. It has its own heritage and believe me when I say, this balsamic vinegar is beyond exceptional in taste. This should definitely go high on your things to do in Modena list.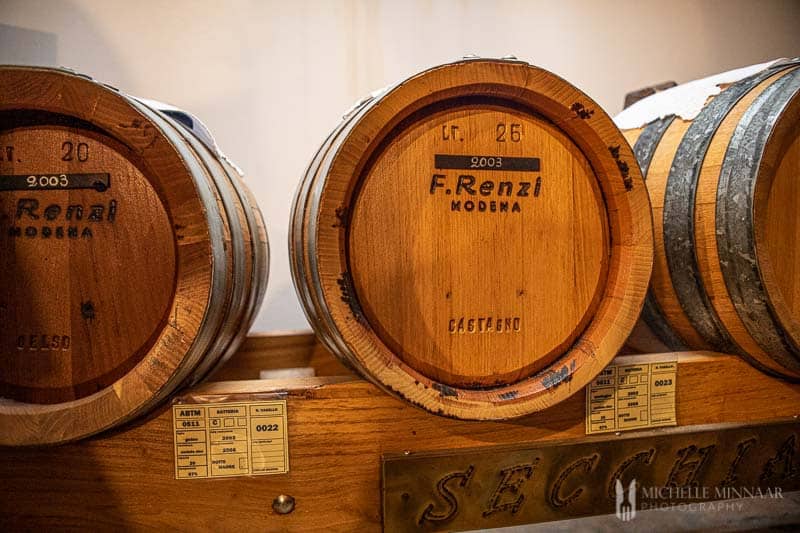 Balsamic vinegar, also known as Aceto Balsamico DOP, is mainly produced in Modena. It's known for its distinct dark, rich, intense taste. It also has Protected Denomination of Origin (PDO) status. Therefore, those who produce the vinegar must use grapes from Lambrusco, Trebbiano and other grape varieties around Modena.
The fresh grapes are skinned, and the grapes are juiced. Then, the juice is cooked over low heat until it changes consistency. The addition of sugar eventually creates alcohol. After the initial process, balsamic vinegar must age for 12 years in order to mature. Although, some varieties age for up to 50 years!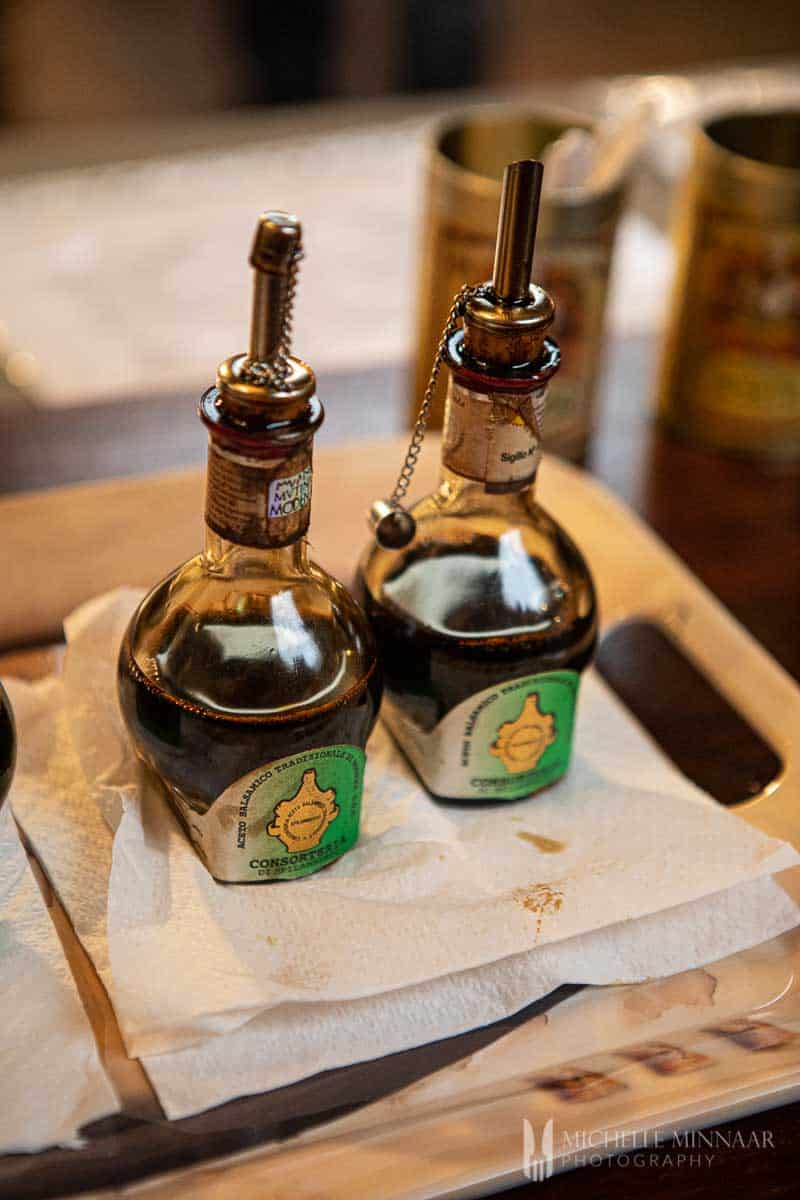 3. Go on a Parmigiana Reggiano tour
Parmigiano Reggiano is one of those things you'll be able to easily spot in Modena. It is produced in Parma, Reggio Emilia, Modena as well as in Bologna. A special consortium formed in the 1900s to authenticate the origin of Parmesan cheese. Today, this consortium still oversees that the same level of care and detail go into producing each wheel of Parmesan cheese.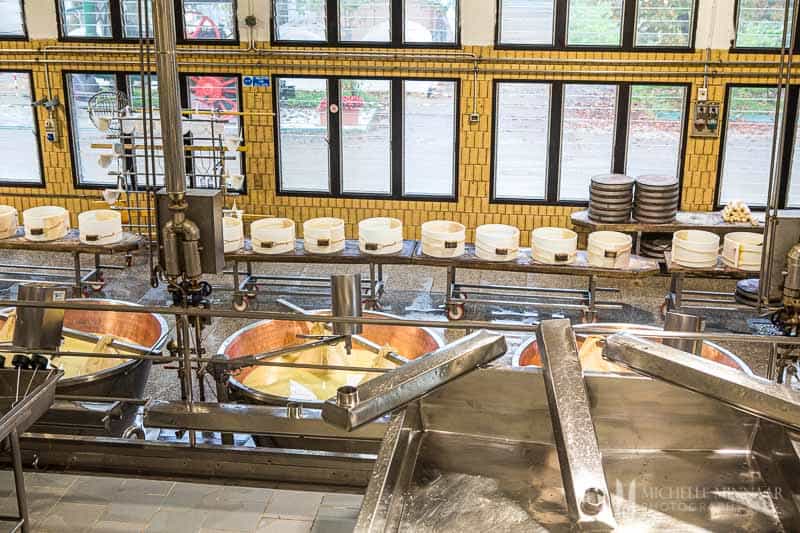 I love Parmesan and have made many recipes with it. For instance, I've made Parmesan parsnips, Parmesan crisps and Parmesan arancini.
You'll have the opportunity to look at wheels and wheels of Parmesan cheese.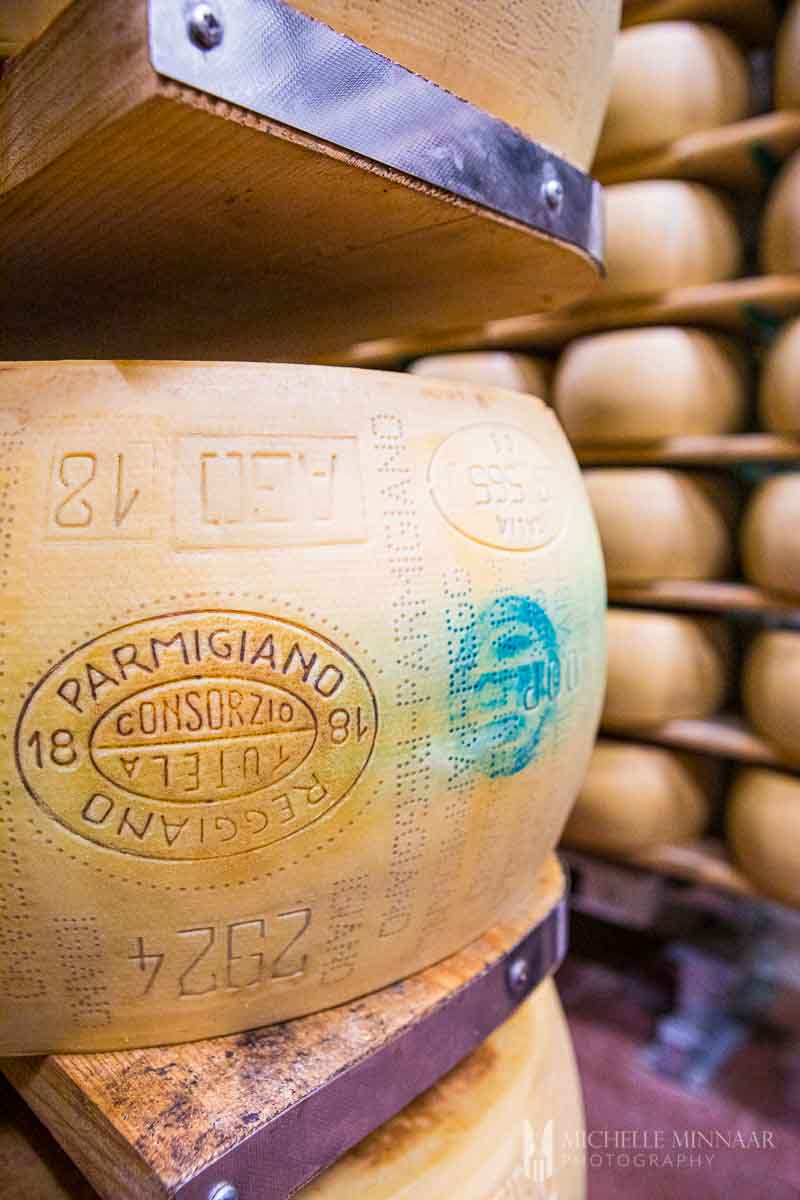 4. Go on a wine tour
Even though there are over 60 Lambrusco varieties of wine in the province of Modena, the most popular are Lambrusco di Sorbara, Lambrusco Salamino di Santa Croce and Lambrusco Grasparossa di Castelvetro. If you visit Modena, you should definitely try some Spumante rose or Frizzante! So, go on, take part in a wine tour!
5. Go on a walking tour
After you've eaten, I recommend taking part in a walking tour. How else are you going to burn off those calories? During these walking tours, you'll have the opportunity to visit local shops, purchase some traditional products and see some of the city's hidden streets.
You can take part in a small group with a local guide, take a private tour or simply take an ordinary tour of Modena.
6. Take cooking classes
Amongst your things to do in Modena, one of the items should be to take a private home cooking class. You can learn the following recipes:
I mean, wouldn't you want to learn how to make pasta and other Italian dishes directly from Italians? Think about it!
7. Visit the Italian car museums
Did you know that Modena is known for its Italian cars? Oh yes, the Ferrari racing-car stable established itself in Modena back in 1929. It is also known for having Lamborghini and Maserati factories. So, if you are a fan of fancy and sporty cars, this is your chance to book a visit to the Enzo Ferrari Museum. Likewise, you can also visit the Lamborghini museum.
8. Visit the Pavarotti Museum
Besides food, wine, and expensive Italian cars, Modena is famous for its opera. Luciano Pavarotti, born near Modena, is one of the most famous Italian opera singers to date. You should definitely grab the chance to visit the Pavarotti Museum, including a free audio guide while you are in Modena.
9. Attend the Sciocola Chocolate Fair
If you are a fan of chocolate this festival is for you. The Sciocola is a chocolate festival where you can get your hands on some exceptional handmade chocolates. Hmm, the taste!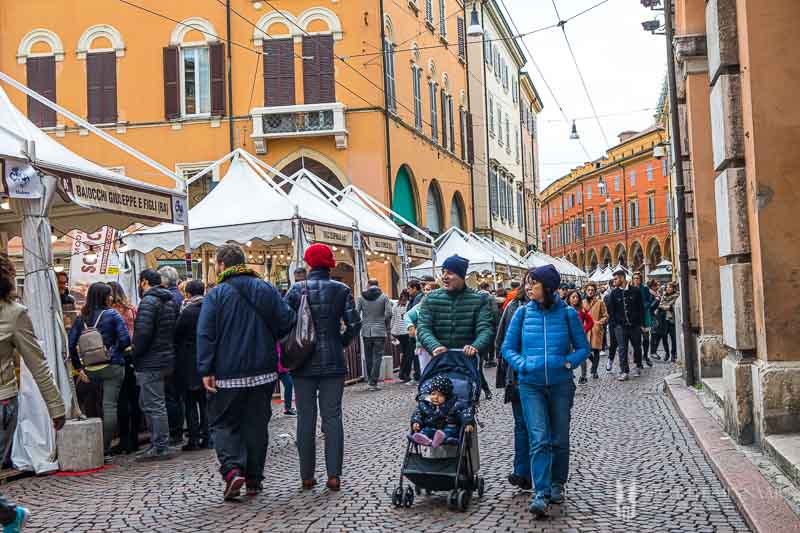 For more information click this link.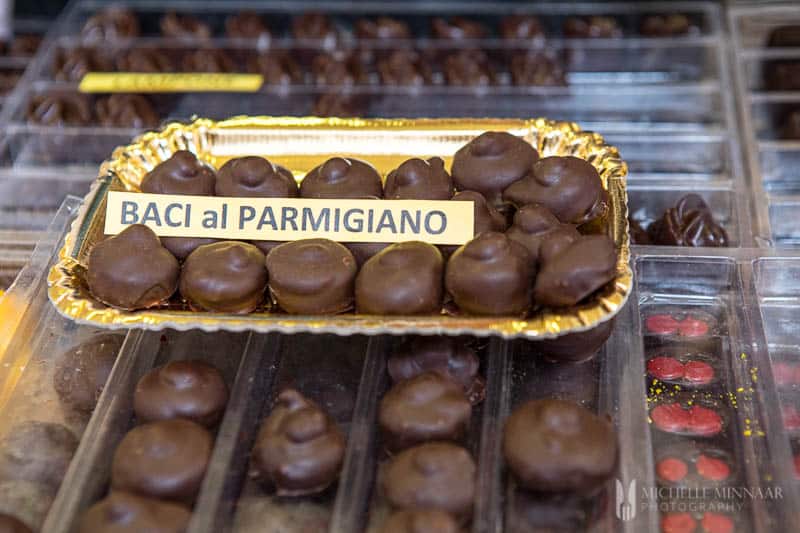 10. Visit the Piazza Grande and the Palazzo Comunale
Check out the stunning architecture of the Palazzo Comunale.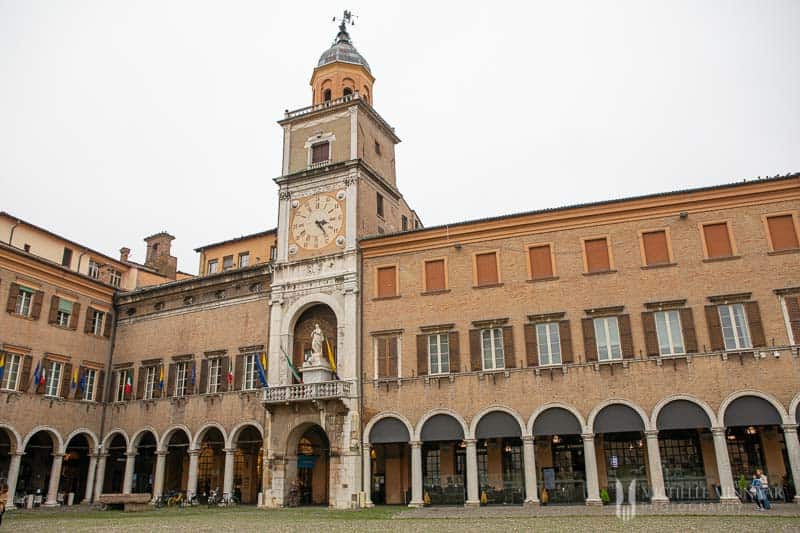 11. Visit the Il Duomo di Modena
Il Duomo di Modena is a Roman Catholic cathedral, consecrated in 1184. Visiting the cathedral should definitely be on top of your list of things to do in Modena.
The interior of the cathedral contains stunning marble parapets and terracotta statues. Moreover, you'll also find works of great Modenese artists such as Antonio Begarelli or Guido Mazzoni.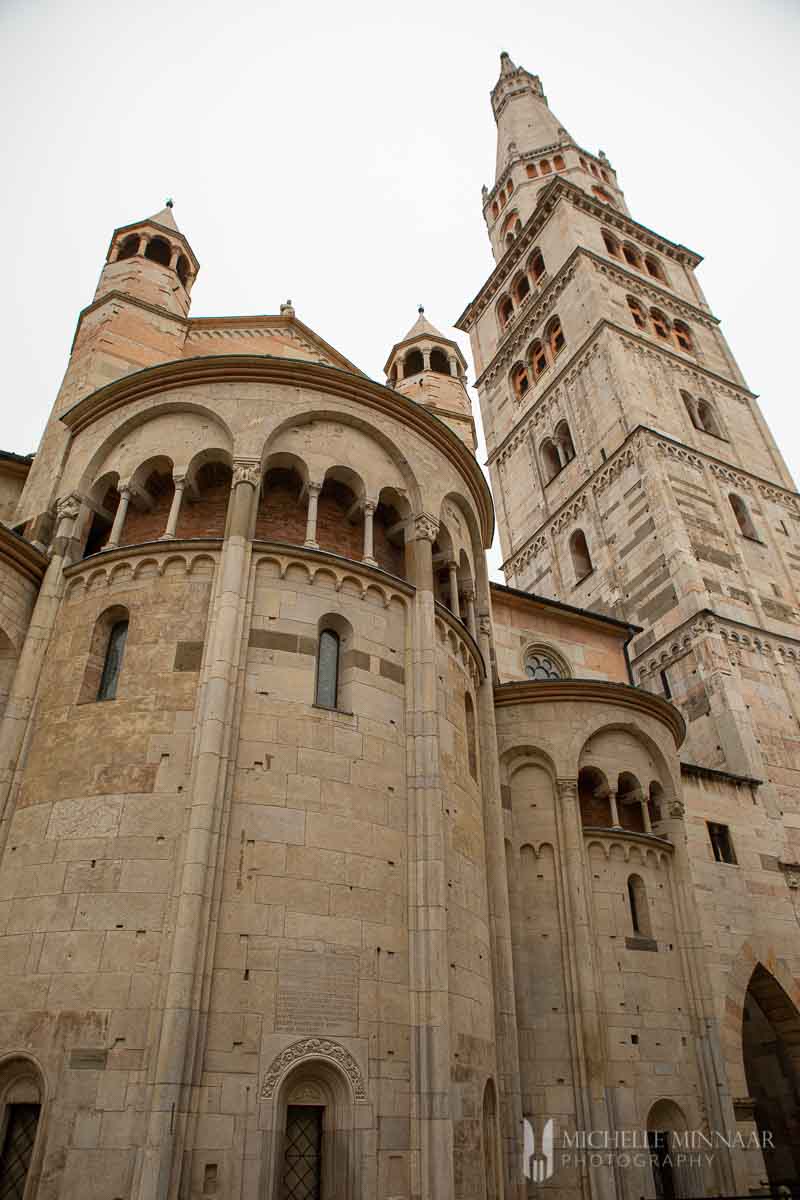 12. Visit the Galleria Estense
Here you'll be able to check out some amazing artwork from the Italian Renaissance, mostly owned by the infamous d'Este family.
So, if you would like to lay your eyes on some wonderful frescos, oil paintings and marble sculptures, the Galleria Estense awaits at the heart of the city.
13. Visit the Mercato Albinelli
The Mercato Albinelli is an ancient Italian market. Since the days of the Italian Renaissance, the market has been home to tons of spices and fresh seasonal vegetables.
Originally, the market was situated at Piazza Grande for many centuries, however in 1931, the location of the market relocated towards the city centre.
Even in the present day, the Mercato Albinelli strongly contributes to Modena's cultural heritage.
On your stroll through the market, you'll find arrays of beautiful vegetables, fruits, Parma ham, a variety of cheeses and much more. It's a foodies dream come true.
Who wouldn't want to add this on their things to do in Modena list? If you are interested in taking a sneak peak at the market, then check out this address: Via Luigi Albinelli 13, 41121, Modena
So, which tours would you like to take part in? Let me know in the comments section below.