Longleat is an animal adventure attraction in Wiltshire (UK), just outside Bath.
As someone who was born and bred in South Africa who has gone on many real safaris, Longleat's is somewhat sterile. For one, the scenery is wrong with its lush, green rolling hills. How it really is: bone dry earth with a flat yellow and brown landscape. Secondly, the missing African birds. There are a plethora of birds noises when you go looking for the big 5 and Longleat was a bit quiet. Lastly, the unnaturalness of it all. Logically, dangerous species are placed in separate fenced out areas, much like a zoo but only bigger, so that they don't maul each other. All authenticity is lost and the chance that you'll see lions hunting down and killing an impala is null.
For those of you who are lazy by nature and are all for instant gratification, you'll love it. During the heat of the day, animals in the wild tend to go in to hiding looking for shade to stay cool, meaning that during peak daylight hours, you're bound to see animals few and far between. In Longleat, thanks to limited space, animals don't have far to go which makes for easy spotting.
That being said, not everyone can afford a trip to Africa and experience the real thing. If you don't have a few thousand pounds lying around then Longleat is an excellent second choice.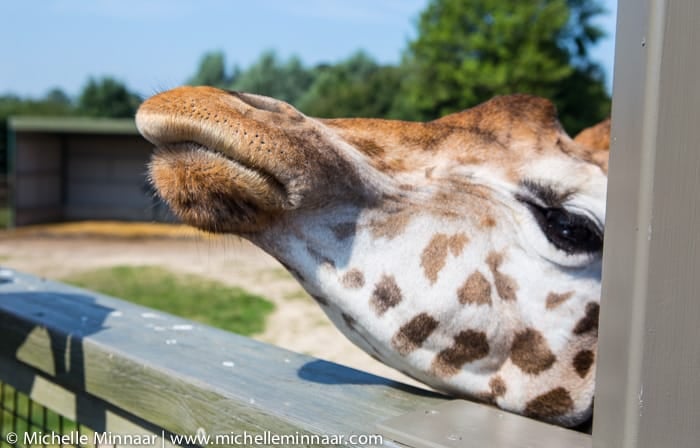 TIP #1: If you're driving, spare your car by parking it in the car park then hopping on the Safari Bus at £4 a ticket. Not only can you sit down and relax, you have a guide, called Scott, who gives running humorous commentary throughout the 90 minute trip, telling us more about the different kinds of animals but you're saving your car from getting damaged. Here's why. We all love monkeys and they're so cute sitting on car roofs going for a surf on them. The darker side to them I saw with my own eyes how destructive they can be, actively pulling, bending and breaking off bits and pieces of people's cars as people on the bus laugh at their antics. Suddenly that £4 doesn't sound like a rip-off.
My son, Gabriel, was quite disappointed not having seen an elephant because there was only one and an old lady at that who rarely leaves her shed. There were plenty to get excited about though e.g. feeding a giraffe (£2 per leafy stalk) which was a first for me, getting really up close and personal. The boat ride was fun, where seals swam with the boat begging for food and receiving mackerel.
All the caretakers are passionate about the animals they look after, flowing over with heart warming stories about each and everyone for them. The best one for me was about Nico the 106 year old (human age) gorilla who lives alone on his island. If you take the boat trip you might get lucky and see him along with other gorillas, seals and hippos. The grey old thing regularly thumps his chest and shouts at his younger counterparts further down the lake telling them that his island remains his and that they're not welcome. Little does he realise that they can't swim and won't ever be able to reach his home. He's chuffed anyway, thinking he's won. His favourite treat is strawberry jam sandwiches and he loves watching TV on HD flat screen with all Sky channels. Since he likes bright colours and loud sounds, he prefers animation. Can you guess what his favourite show is? Spongebob Squarepants. He displays his pleasure by clapping his hands.
Throughout the day there are plenty of shows, usually starting on the hour, where you can see animals performing and learning more about them. We went to the parrot show where we saw talking, rollerskating, scooting parrots who can also dribble footballs into goalposts. The star of the show is genial parrot, Mathilda, who can not only count but do a bit of math as well.
Some animals may be petted, such as the goats and stingrays, and there are always hand sanitising facilities close by. If you had enough of animals, there is a huge play park for kids to play in with a huge castle with indoor slides which in itself will keep children busy the whole day. There are also rides available like Rocking Rhino and the mini train, Gabriel's favourite, that goes in a huge loop around the park. A few rides, such as the Rockin Rhino, are available too.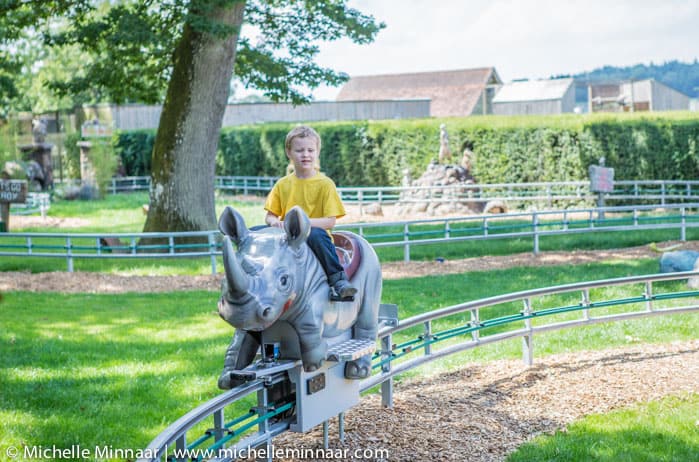 All-in-all it was a fantastic day out and Gabriel loves looking at all the photos I've taken. Here are some other tips I came up with to make the most of your visit.
TIP #2: Look for discounts. A lot of accommodations in the area are affiliated with Longleat and offer discount. Old Manor Hotel, where we stayed, gave us 25% off. You can also trawl the web for special deals.
TIP #3: Bring your own food and drink. Costs quickly mount up and Longleat charges attraction prices. Their chocolate and marshmallow ice cream is pretty good though!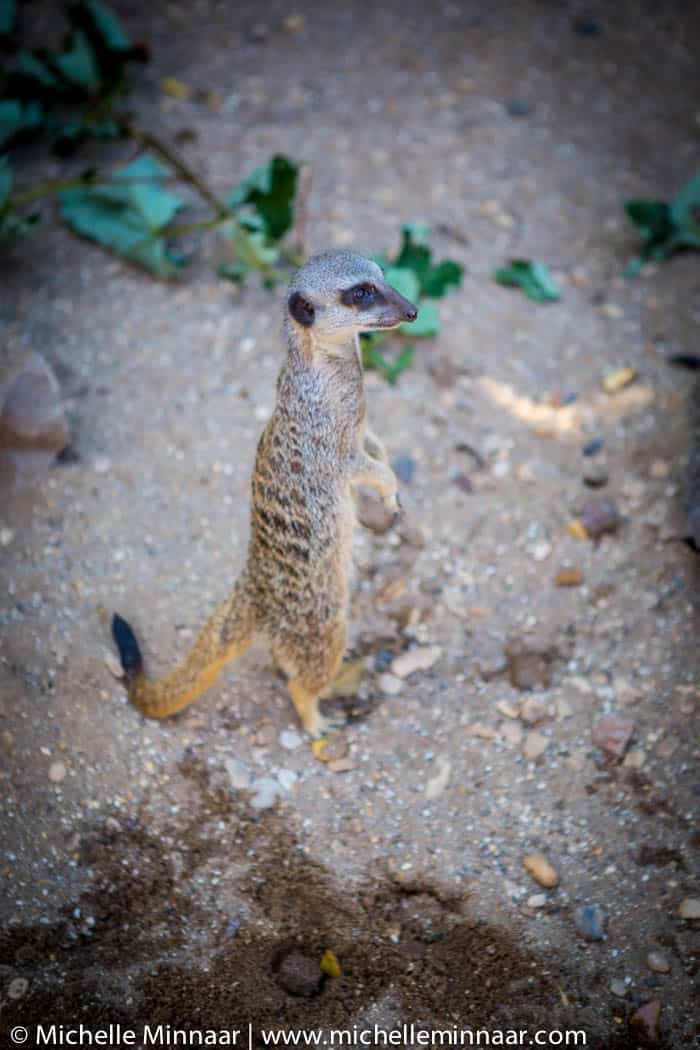 TIP #4: Bring plenty of £1 and £2 coins. Who wouldn't like to feed a giraffe or fling fish to the seals? It's the perfect photo opportunity; Longleat knows it and exploits it by charging wherever possible. I ran out of cash in the end and drew the line.
TIP #5: Wear sensible shoes. You will be walking a lot on the day and even though it might be hot during the summer, don't wear sandals. Penguins love holding people hostage by ogling their toes, ready to peck at the first opportunity.
TIP #6: Start early. Two-day and other types of passes are available but we managed to do it all in one day. Depending on the age of your children, you might like to go to as many educational shows as you can, but since Gabriel couldn't be bothered, we focused on all the rides and seeing all the animals instead. Gates open at 10am and close at 7pm. We were there from opening time to 5pm and did everything with 2 hours to spare to visit Longleat House. After all the action with the animals, the big building didn't impress Gabriel and he refused to go. Fair enough.
If you're looking for closely accommodation, Old Manor Hotel is a fabulous place to stay.
For more information, go here.