In early February, I was approached by Post Office to try out its Travel Money Card. A long list of European destinations was provided where I could choose to go. All of them appealed but as I just came back freezing from a school run, all I could think of was wanting to be warm. The further south I could go, the better. That's when Lisbon caught my eye.
Post Office's Travel Money Card
So what's the big deal with the Travel Money Card then? Surely, credit cards work just as well overseas. Yes, they do. That said, your bank might offer you less favourable exchange rates and to add insult to injury will charge you transaction fees as well. Since this card is separate from your banking one, should it get stolen, the threat of identity theft is less likely. Thirteen different currencies are accepted and you can deposit as little as £50 or as much as £5000 on the Travel Money Card. A mobile app is available, letting you keep track of your latest transactions and making topping up easy.
I remember growing up in fear. Fear of being burgled, mugged and much worse. When our family travelled overseas, we took that South African fear with us and had money belts, filled with foreign currency, clasped around our waists under layers of clothing. It's a relief not to live like that anymore and being able to just carry a plastic card or two to enjoy traveling to other countries.
Lisbon does have its woes with petty crimes such as pickpockets in busy tourist areas but rarely would your life be in actual danger. Just be sensible and aware and you'll be fine. I certainly was, walking around the city at 10pm in the evenings.
A weekend is simply not enough to fully explore the Portuguese capital. It feels as if I barely scratched the surface but I will tell you what I got up to.
Don't forget to buy a Lisboa Card
TIP: First things first. After stepping off the plane, buy a Lisboa Card. Depending on your length of stay, you can buy a 24 (€19), 48 (€32) or 72hr (€40) card, which gives you unlimited travel on public transport, i.e. the Lisbon Metro subway and buses, trams, lifts of CARRIS lines. That's not all. You'll receive a booklet, which lists 29 attractions you have free access to. I only had time to visit the Lisboa Story Centre, which recounts Lisbon's humble beginnings through to modern times. An immersive experience has been created for the devastating earthquake suffered in 1755. Armed with the Lisboa card you have discounted access to a range of other tourist destination as well.
It is natural, for me anyway, to be quite selective in my spending when overseas. Save the money to spend on the good stuff, I say. Admittedly, I've become quite a fan of tours, e.g. enjoyed in Reims, Paris, Tenerife and London. Yes, I leave empty handed but the actual experience and information learnt from a local in the process is priceless.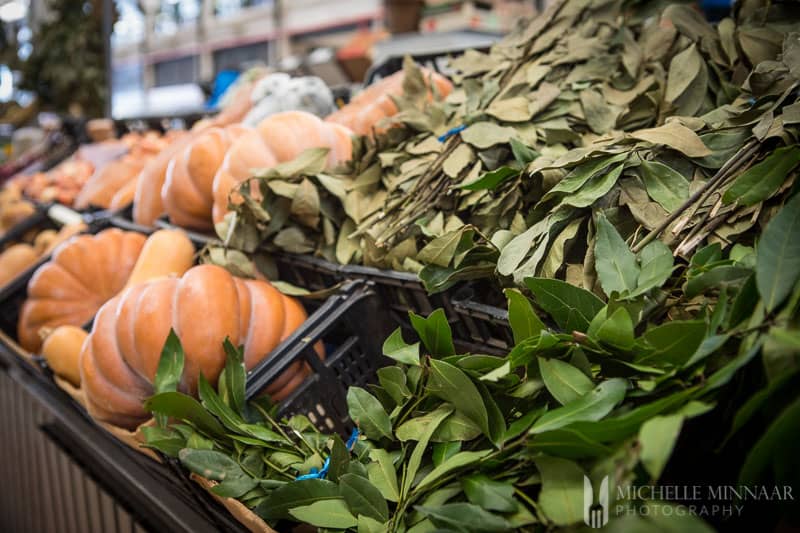 Go on a Lisbon food tour with Singular Trips
This is where Singular Trips come in. What makes this company different from the others is its individualistic approach. On this tour it was only me and it was tailored towards food. As much as I enjoy meeting new people, spending hours with strangers and engaging with the obligatory smalltalk can be wearing. Singular trips provide group tours as well but usually it's a for group of friends or at least the people know each other already.
Leonor, next to me in the above, was my guide for the day. As someone who has lived in Lisbon all her life she knows the city like the back of her hand. Brimming with historical facts she knows her stuff and I had a ball exploring Lisbon with her for the day.
We walked all over the place. If you love olive oil, you must visit OliStori, which is a boutique shop selling premium Portuguese olive oils. The owner, Thierry, is a Frenchman who fell in love with Portugal and now passionately shares his wealth of olive knowledge with visitors, which includes tasting sessions.
Lisbon is food lovers' heaven. Down one street you'll catch a whiff of grilled seafood, on another cinnamon. Mercado da Riberia has a food market on the one side and a food court on the other.
Fish is something the Portuguese do very well and it's fascinating to check out the wide array of fresh fish they have on offer at the market. In fact, I got a bit stuck on octopus in particular on this trip and couldn't get enough of it. It's a far cry away from the deep fried crap you get in UK and healthier too.
Fish is big business in Portugal with whole shops dedicated to various canned fish. This one, O Mundo Fantástico da Sardinha Portuguesa, is particularly colourful and I can just imagine how duped my kids will feel, thinking it's a sweet shop!
At another canned fish store, Loja das Conservas, I got to try some - tuna, mackerel and sardines in various flavoured oils. Meals on their own!
Bacalhau is salted cod fish and widely available in Portugal. Pastel de Bacalhau is a traditional fishcake, which was enjoyed at Café A Brasileira, a historic cafe exhibiting modernist paintings on its walls. Fun fact: Lisbon is the cheapest, out of all 36 cities in the Post Office's Barometer for a cup of coffee; with a cup costing only £1.36.
I've heard about others freaking out about Portuguese custard tarts and finally I understand why. You can't stop after just one Pastel de Nata (£1 each). You'll find them on almost every corner but if you want the best of the best, go to Manteigaria União. You can watch workers in action behind a glass panel. They allegedly have to sign confidentially agreements as to not divulge the secret recipe!
Back in the day when religion was taken much more seriously and institutions had their coffers filled, egg was seen as a prized ingredient. I guess when the nuns weren't praying they were baking and experimenting in the kitchen, coming up with these egg-rich desserts. Alcôa sells the best Coroa da Abadessa. You can enjoy a proper sit-down to enjoy a plethora of baked goods, go to "Confeitaria Nacional".
Who could possibly resist the freshly roasted chestnuts sold on street corners?
We also went to Manteigaria Silva where we tasted Queijo da Ilha com Marmelada (Azores Island Cheese with apple marmelade) and Vinho do Porto (Porto Wine). Tasting Ginjinha, a sour cherry liquor, at Ginjinha Sem Rival, was another novelty.
Unlike Britons, the Portuguese don't consider eggs to be primarily a breakfast food and often eat it for lunch and dinner. At Casa do Alentejo, an unremarkable building from the outside but magnificent on the inside, ate Ovos Mexidos com Espargos, which is scrambled eggs with asparagus.
What a tour it was! We did a lot of walking and explored various areas in the city, even riding on the Elevador da Bica to overcome the steep hills. Afterwards, I went to an hour long Fado performance (€18), which is a music genre that originated in the 1800s - its lyrics and delivery filled with emotion and the sea.
As for using the Travel Money Card, the first restaurant where I wanted to use it didn't accept cards, so it's a good thing that I had some backup Euros with me. Other than that, every establishment accepted the card however big or small the payment. Two scoops of ice cream cost €2.90. I was a hungry monster at my first dinner, which comprised three small plates, a glass of port and a bottle of water, which amounted to €29.50. The plate of grilled octopus pictured below with a bottle of water was €15.40.
As for affordability, I found Lisbon to be slightly cheaper than UK but not by much if you want to eat proper food. That said, if I ever had the opportunity to return to Portugal I'll say yes in a heartbeat.
Wondering where to go on your next city break? Check out this handy infographic of how other European destinations stack up. A special thanks to VisitLisboa.com for helping me make the most of my visit.
P.S. This is a sponsored post.
save the recipe to your pinterest board