Last year I was fortunate to visit Tenerife again and made a beeline for Siam Park with my daughter and mother in tow. Yet again it was an amazing experience.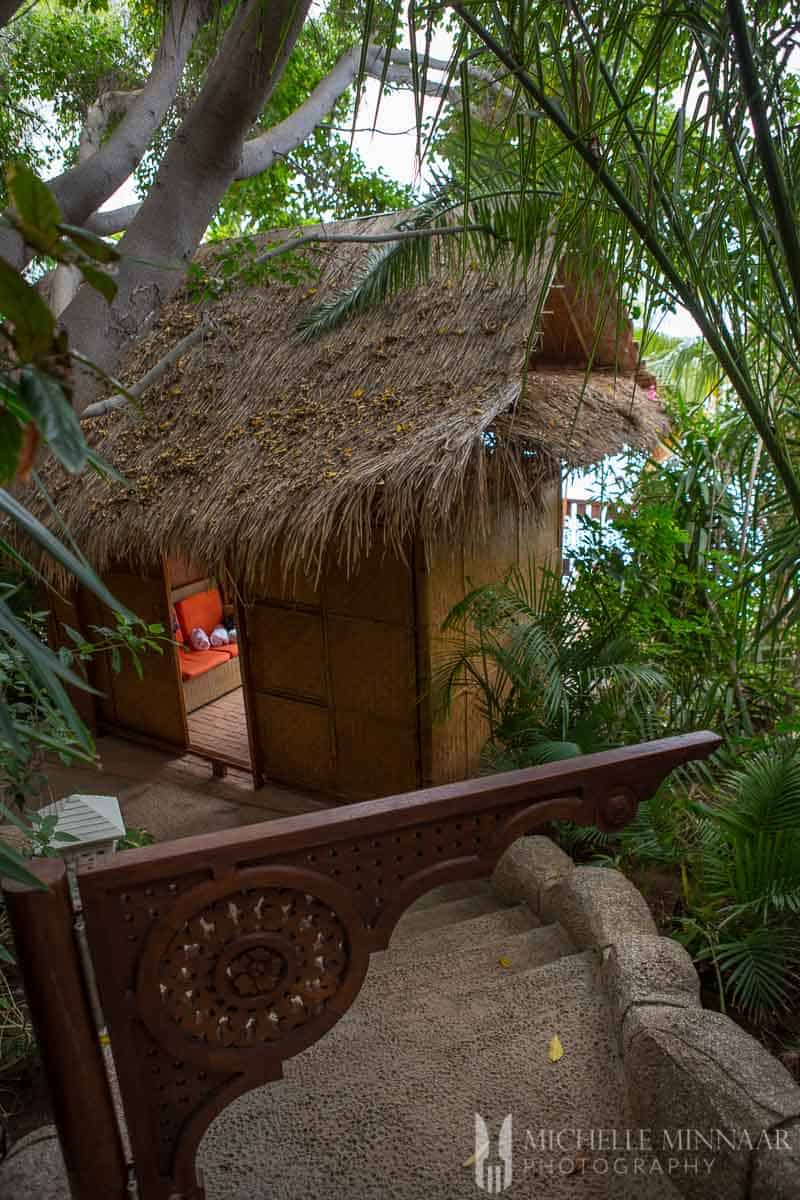 Siam Park was in a pristine condition, just as it was the last time I visited. On this occasion there was the added bonus that we had a private villa for the day that added a touch of luxury.
While there is nothing wrong with the attraction's general locker rooms and communal facilities, if anyone could choose between sharing or having your own space and bathroom, 99.99% of the population would opt for the latter.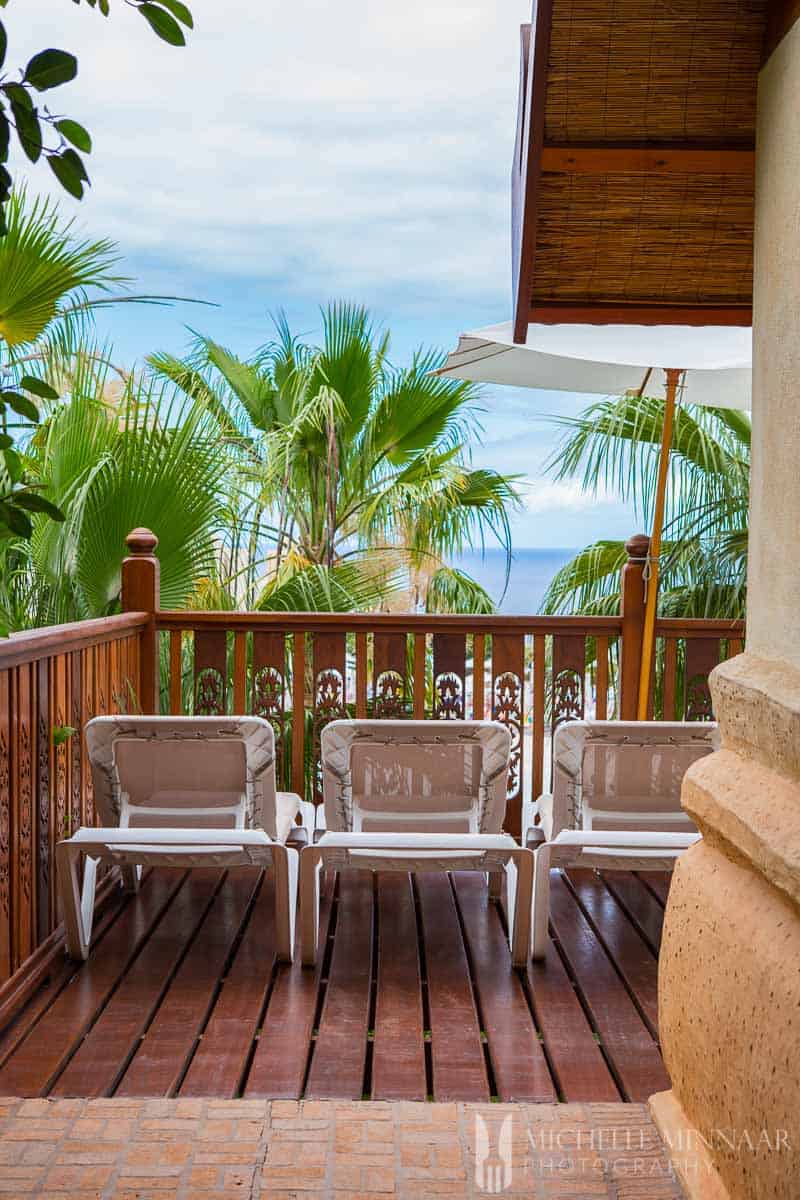 As you walk down the path to Siam Beach, the wave generator will appear in front of you, and on the left there is a densely forested hill. If you walk down the path veering to the left, up the hill with the beach to your right, you'll come across the entrance for the private villas that are available to hire for a day.
The palm trees provide immediate relief from the relentless sun and with the shade comes some coolness. Villas are spaced well apart for adequate privacy and a bathroom, which comprises a shower and toilet, are shared between two huts.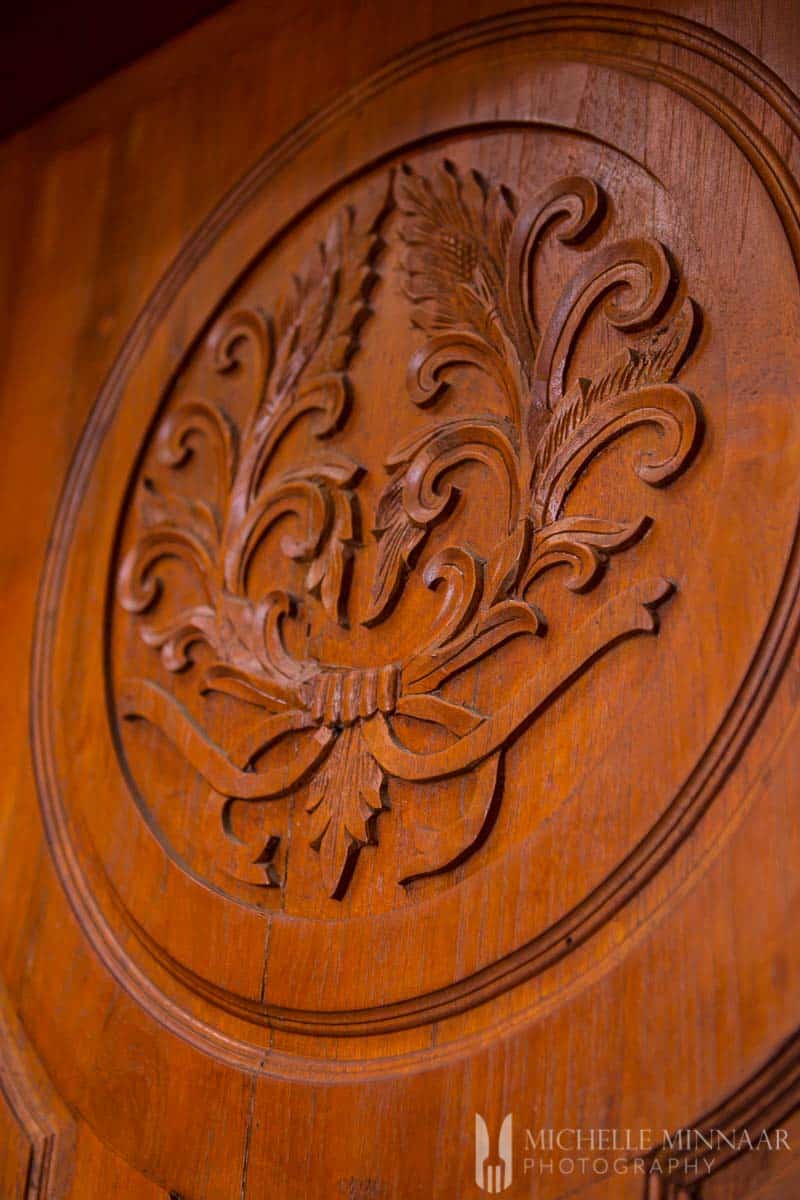 Siam Park is one busy resort but in May it is quieter than during the July to September summer holiday period. Squeals could still be heard from afar but they were joyous ones that added to the holiday vibe as I scored a mightily uneven tan on the sun lounger.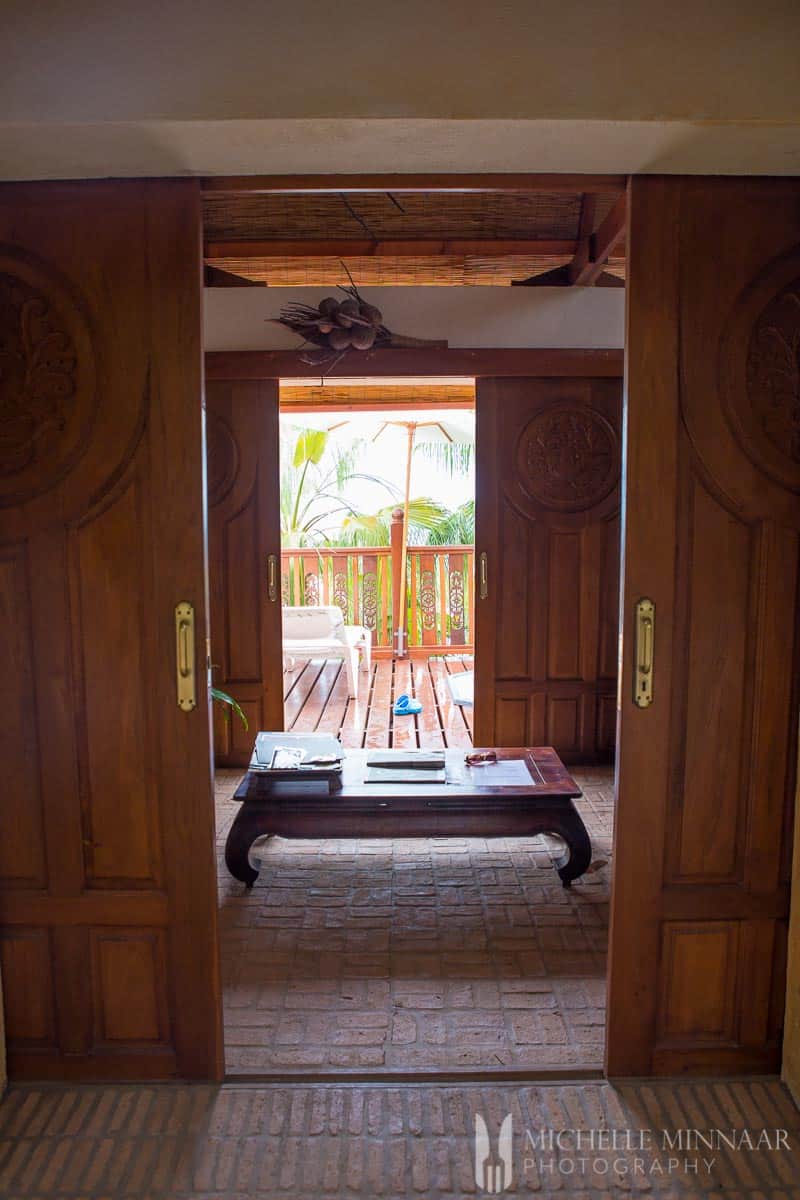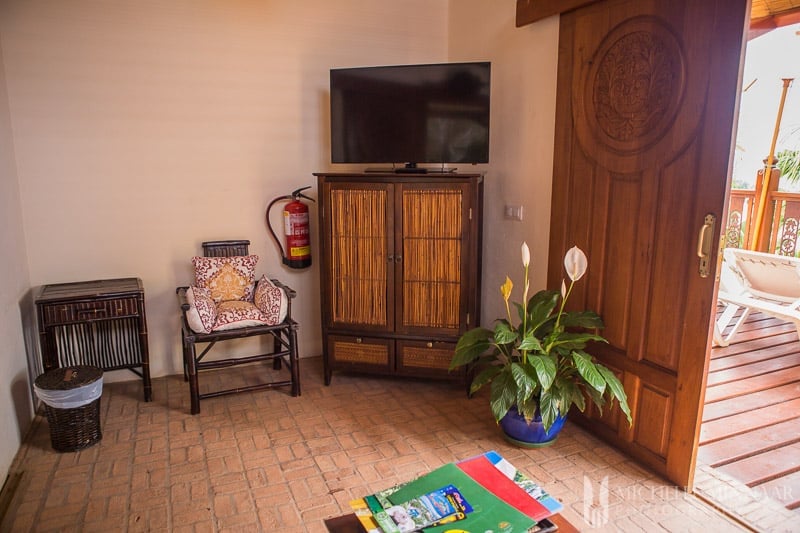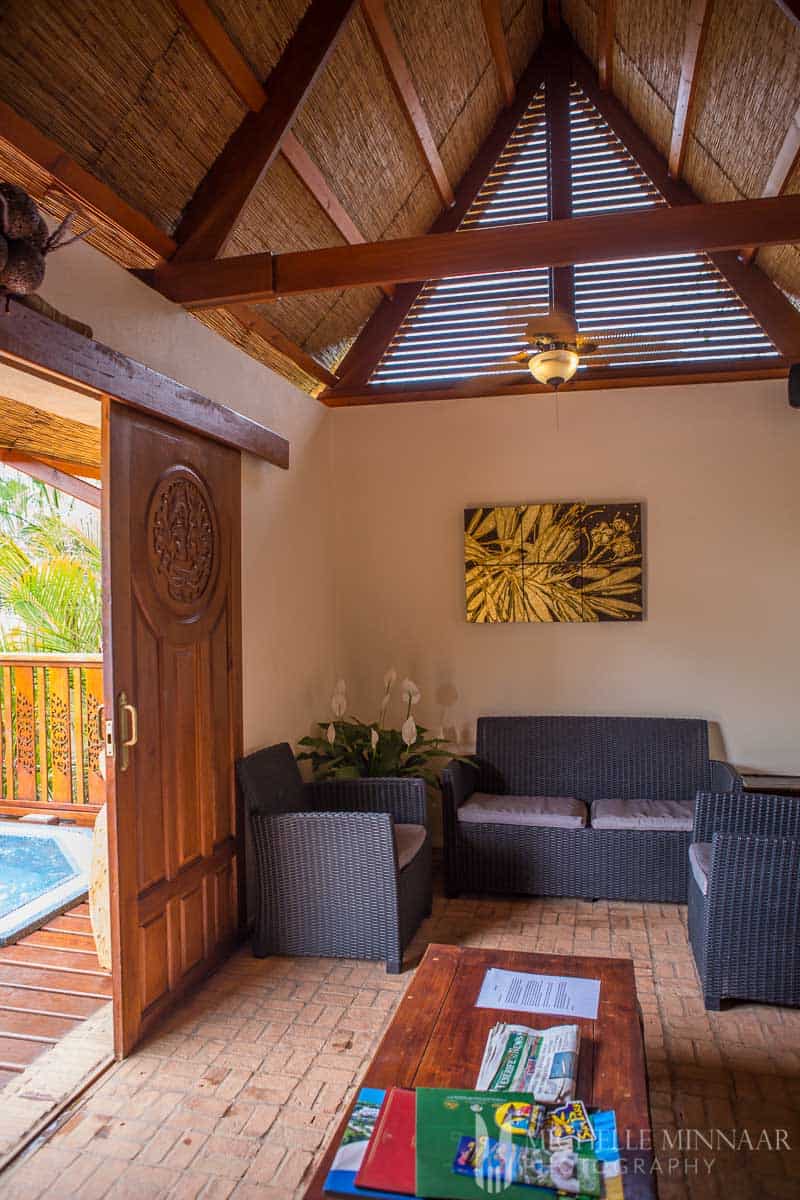 There is a mini-bar that has ice cold drinks waiting to quench your thirst and you can even laze on the comfortable seating provided and watch TV. Our villa also had a jacuzzi with several fancy settings and my daughter had a ball splashing around while we got dressed in our swim suits.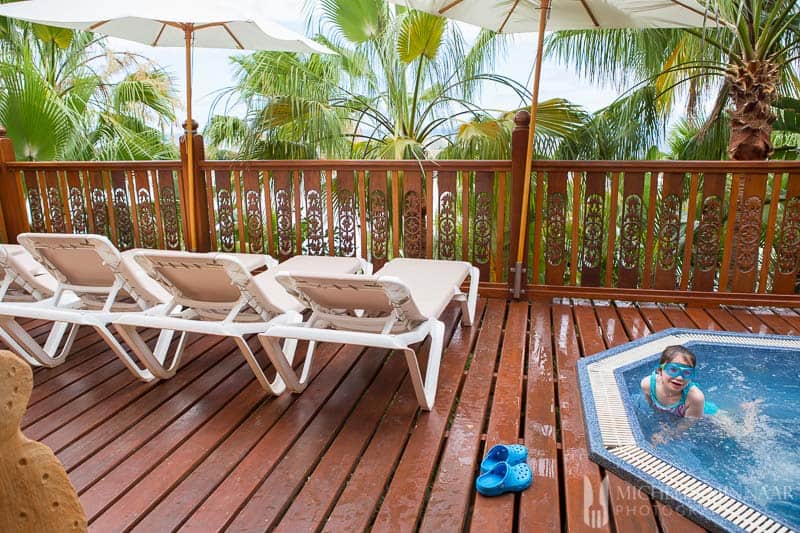 Thai House appeared to be shut on this occasion so The Beach Club is where you will find lunch. The typical American junk food repertoire is offered but there are Thai items available as well, such as the spring rolls and Thai curry. Freshly cut fruit is always welcome and who can say no to a slice of chocolate cake?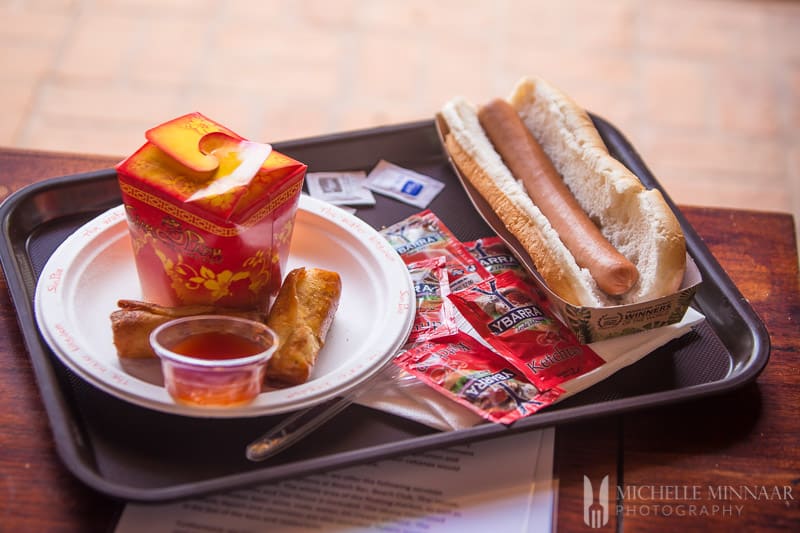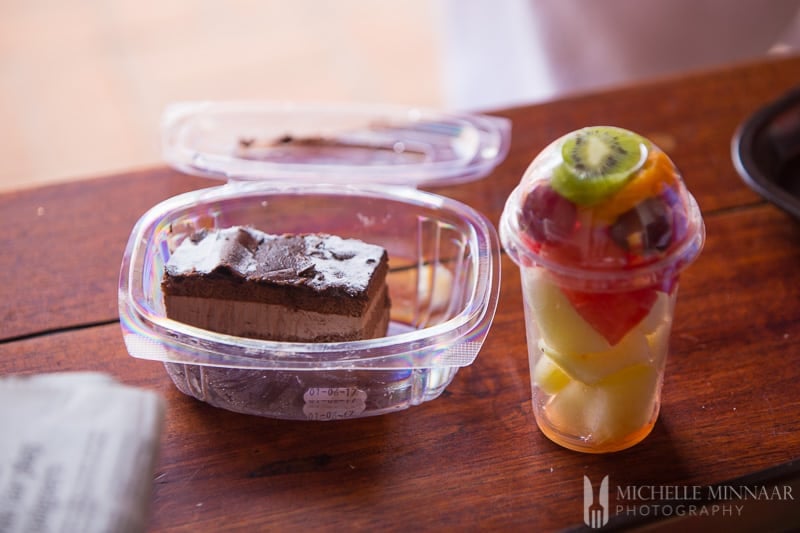 If you have kids and would like to create fond memories of good times, take them to Siam Park. There are plenty of rides to choose from, catering for every age.
As someone who's the opposite of an adrenaline junkie, I took my 7 year old to as many rides as my heart could handle and she loved every second of it. I have no idea where she got her spunk from as she urged me to go deeper and deeper into the water at Siam Beach, giddy with excitement as the next wave headed our way. My reality: this tsunami's going to kill me. Her reality: this is just a splash of water, more more - wheeee!
She keeps asking when we can go back.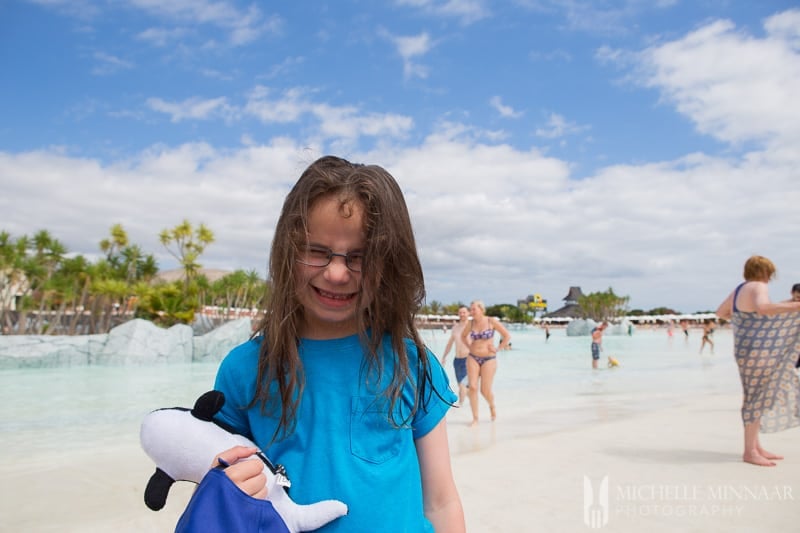 P.S. I was a guest of Siam Park. 
A special thanks to canarias.com for assisting with car hire that helped me to reach all my destinations in Tenerife.
save the recipe to your pinterest board