With a rich and fruity taste with a hint of spice, this date chutney is a winner! Best of all, it's so easy to make, even for a beginner.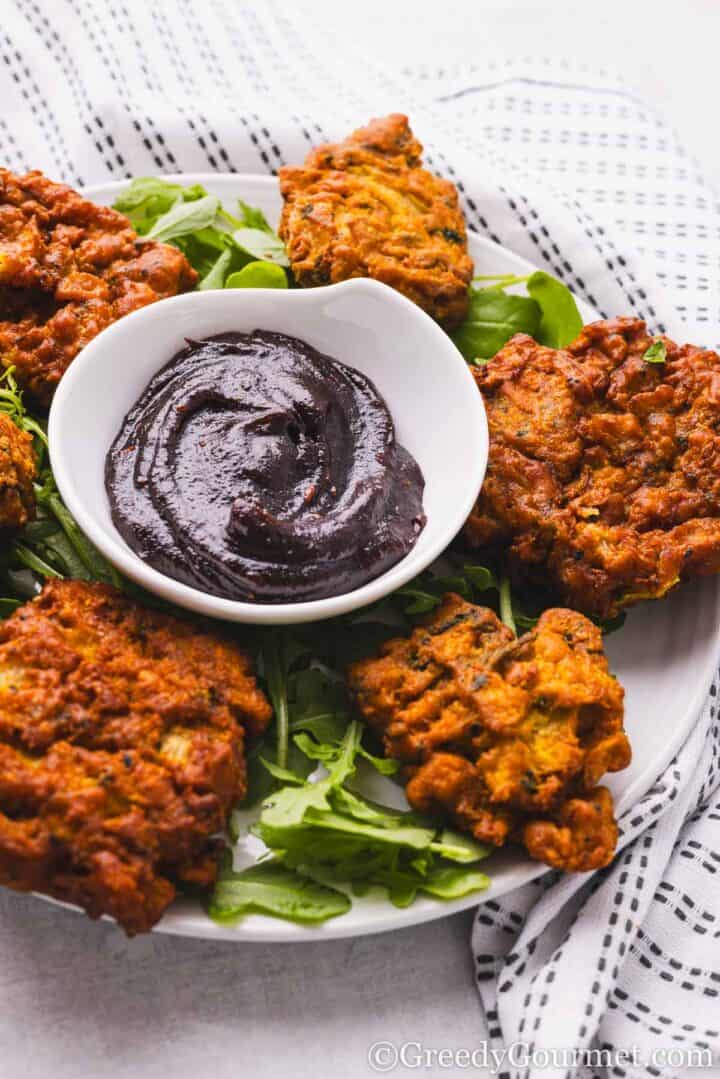 So, if you've never made chutney, this date chutney is ideal. If, on the other hand, you're a chutney pro, you'll appreciate its unique taste.
Why you'll love this date chutney recipe
The dates give it a unique taste that brings a different kind of flavor than most chutneys.
It's a spicy, rich, yet sweet chutney recipe that works perfectly with curries, alongside a cheeseboard or as the flavor maker in your favorite sandwich.
Homemade chutney is much better than the stuff you get at the grocery store.
Step-by-step instructions make it extremely easy to make.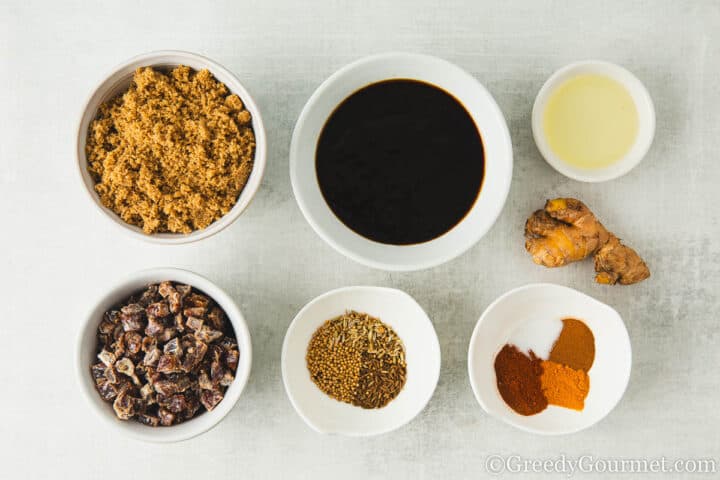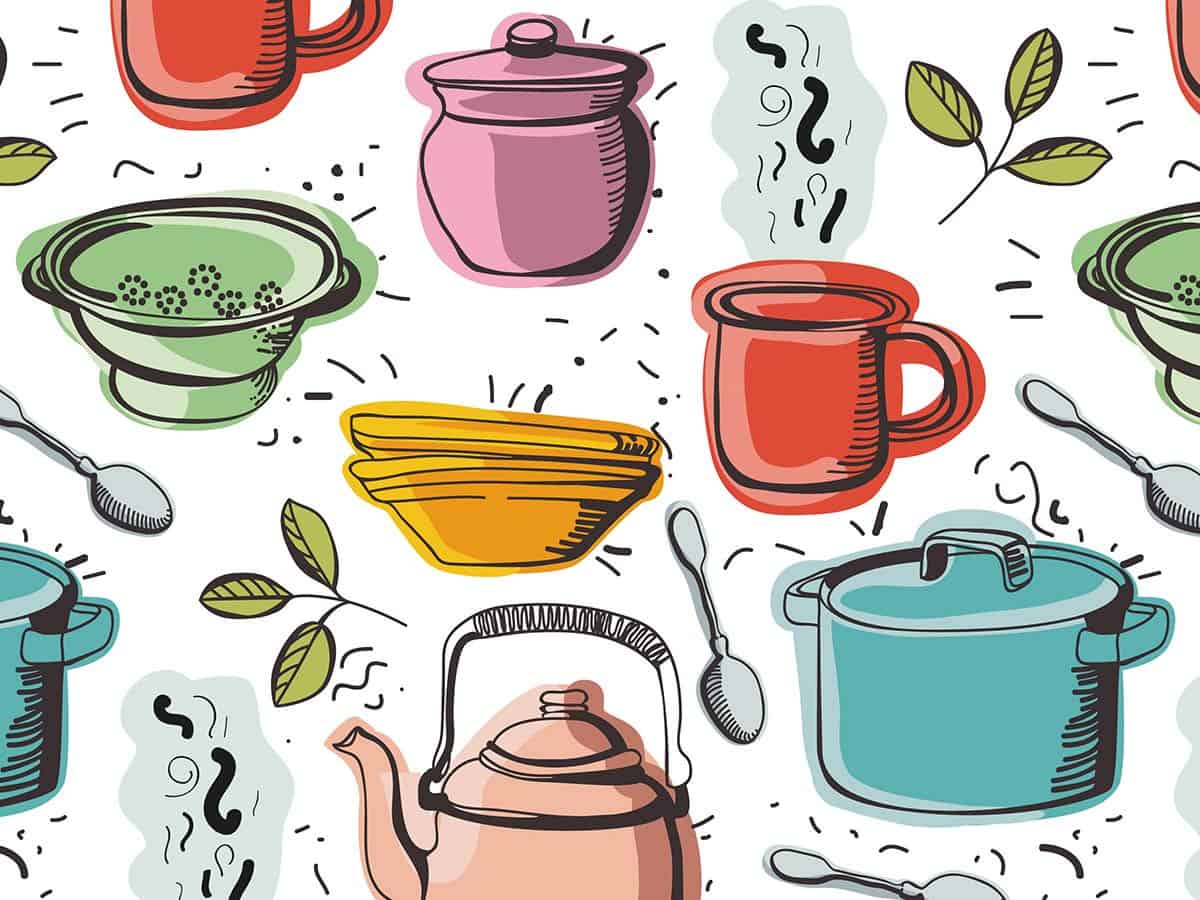 CHUTNEY EQUIPMENT YOU NEED
Check out the ultimate list to chutney making equipment. You actually don't need that much and most of the items are quite affordable!

Making your own preserves is a great and satisfying hobby. Giving the gift the lovely food to your friends and family are especially rewarding!
How to make date chutney
Fry the mustard seeds, fennel seeds and cumin seeds in the oil until their aromas get released.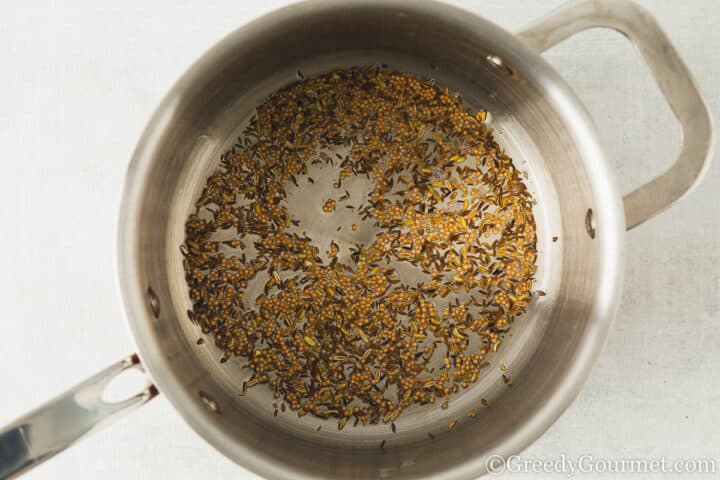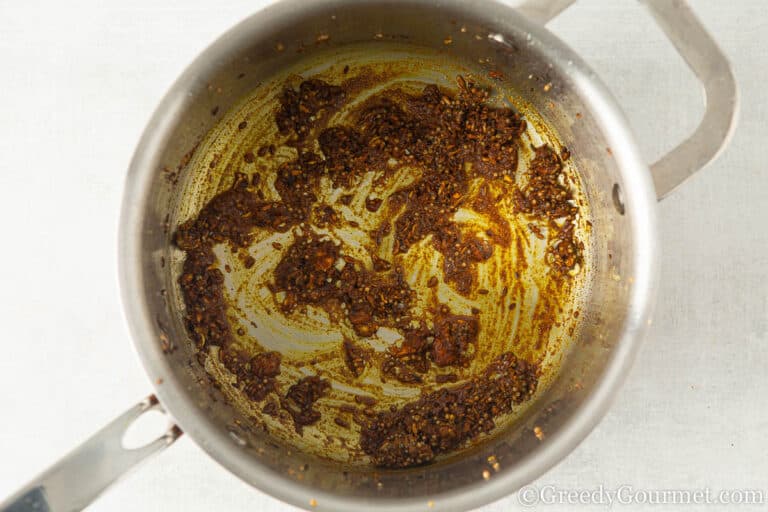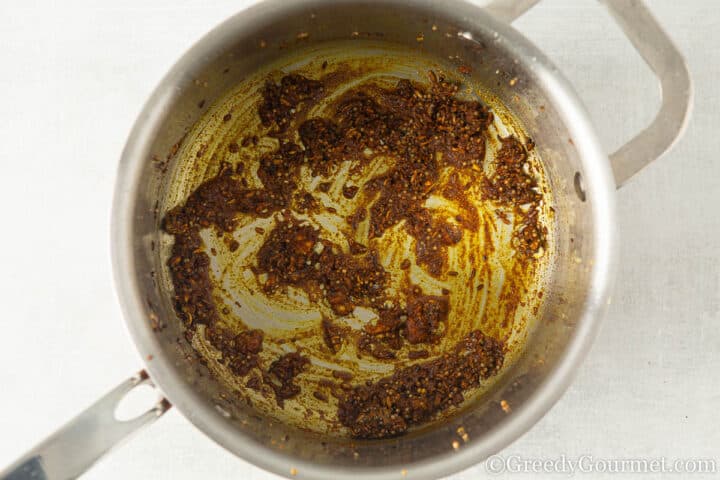 Stir in the ginger and tamarind pulp and let it sizzle for a minute while you stir.
Add the dates, brown sugar and remaining spices and a bit of water. Simmer for 20 minutes.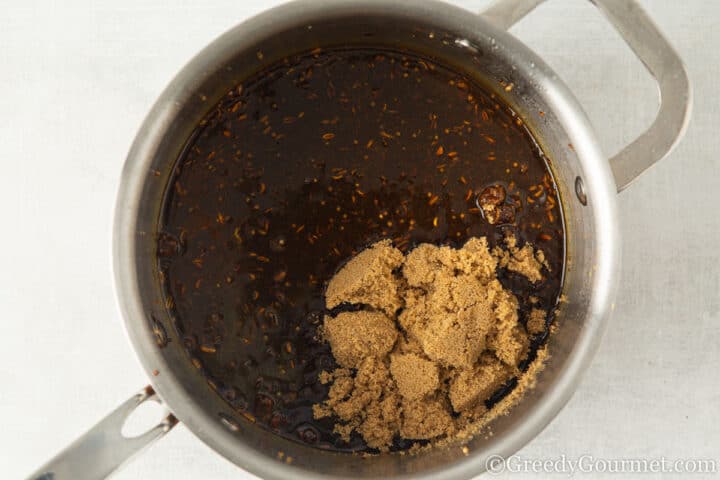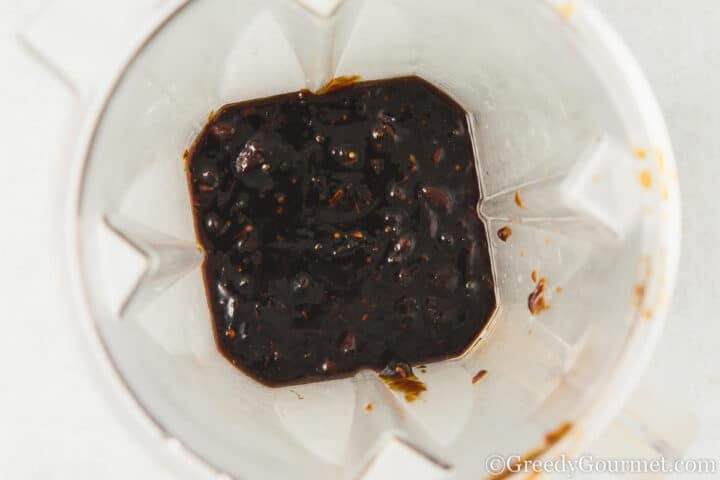 Transfer the contents to a blender. Blitz until smooth.
Transfer to airtight containers. Store in fridge for up to a month. Enjoy!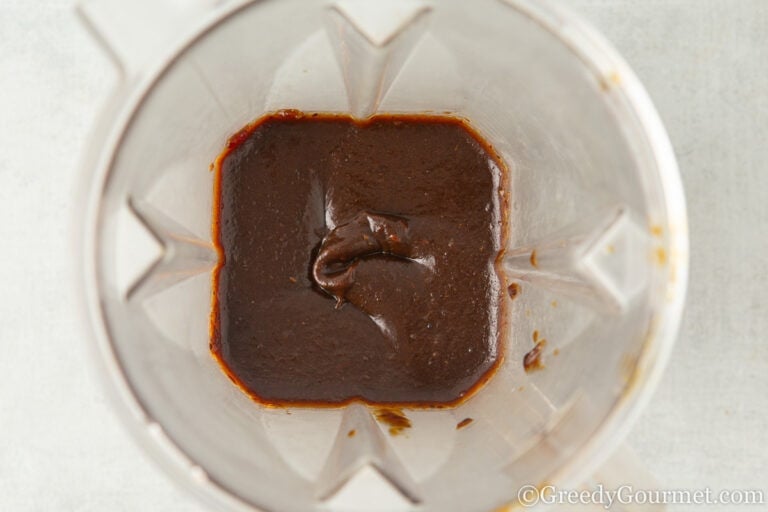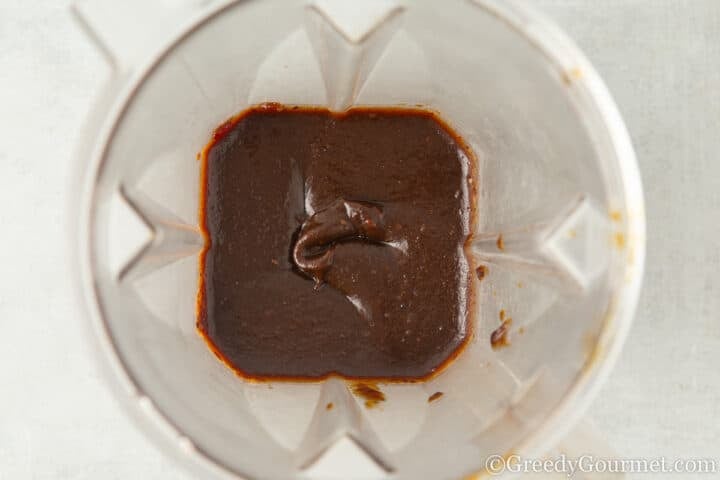 Top Tip
Make sure you stir regularly. It will help the flavor and texture, and will prevent the chutney from sticking to the base of the pan.
What to pair with this sweet chutney
Meat
Bacon, roast pork or chicken, and oily fish or smoked fish are ideal.
Cheese
Probably the simplest and most enjoyable way to enjoy chutney is part of a cheeseboard. Soft or cream cheese would be perfect – or anything creamy for that matter!
Curry
Chutney makes for a sensational pairing with curry. A simple chicken curry would do the trick – try my easy chicken curry. If you want more of a slow cooked curry, this chicken korai is an absolute must!
Another great option, for those who like a bit of sweet and sour, is a chicken pathia.
You can also pair date chutney with fish curries. My fish korma recipe is ideal.
Date chutney is also delicious when paired with Indian finger food – think pakora, pani puri, dahi puri, sev puri or your favorite samosa.
Desserts
A creamy chocolate or caramel dessert would be divine!
Alcohol
If you pair your date chutney with a cheeseboard, you might want to take a dream double to a triple with a nice little tipple!
While enjoying this date chutney as part of a cheeseboard, you can enjoy the following drinks with it.
Alternatively, you can actually make your chutney boozy! Simply pour in 125ml (½ cup) of your preferred alcohol at the end of cooking time and bottle up your date chutney as soon as possible.
Variations to this recipe
Texture
Once you've cooked your dates chutney, you can keep it lumpy for extra texture.
Alternative fruits
Make up your own divine combinations! Swap 50% of the dates in the recipe below with one of the following fruits:
Other flavours you can play with
Add an extra dimension of flavour to your date chutney with any of the following:
1 cinnamon stick
½ tsp ground cinnamon
½ tsp dried ginger powder
½ tsp chilli powder
1 vanilla pod
5cm (2in) fresh ginger root, grated
50g (½ cup) almonds, chopped or slivered
50g (½ cup) pecans, chopped
50g (½ cup) walnuts, chopped
1 orange, juice and rind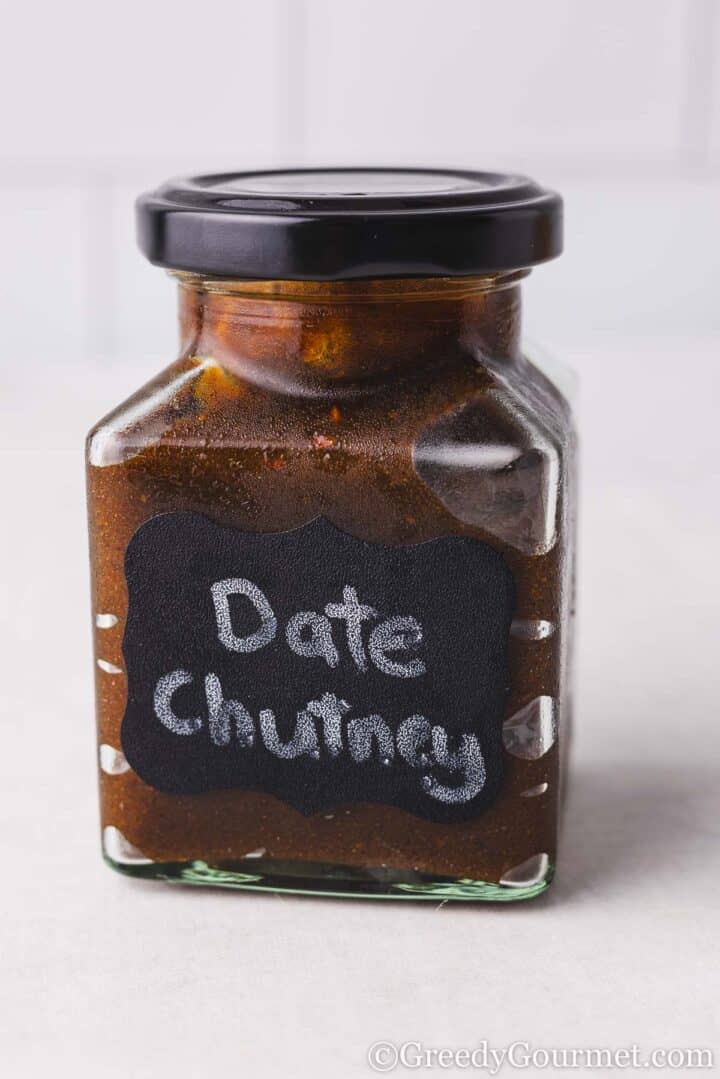 How do you know when chutney is ready?
The best way to test it is to use your spoon to draw a channel in the chutney. If it takes a few seconds for it to run back into the channel, then it's ready.
If the liquid runs into the channel straight away, it needs a little more time. Put it back on the heat and give it a few more minutes. Then, try the test again.
How do I store date chutney?
Keep your chutney in a sterilized airtight jar. Place the jar in a cool, dry place – it'll stay fresh for over a year.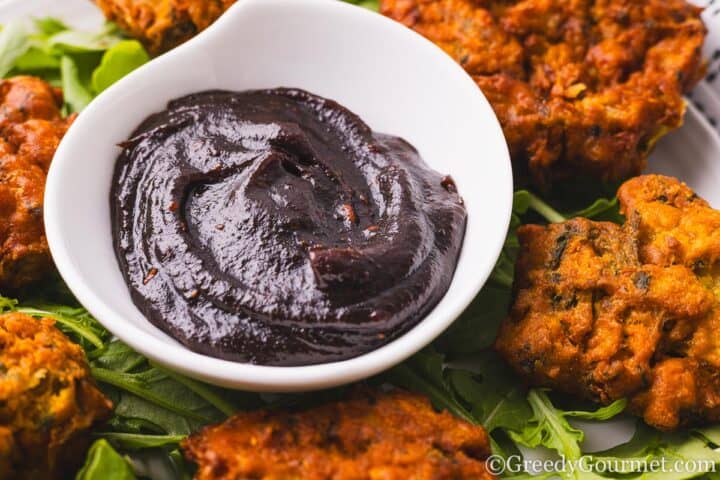 More marvelous chutney recipes
Need some inspiration? Here are some great ideas for more wonderful chutney recipes for you to get hooked on:
Print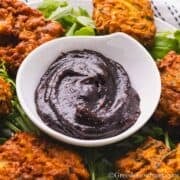 Date Chutney
---
Author:

Michelle Minnaar

Total Time:

40 minutes

Yield:

375

ml (1½ cups) of chutney, serves 8 people

1

x

Diet:

Vegan
Description
Elevate your dishes with this rich and sweet Date Chutney recipe. It's a perfect balance of flavors, ideal for enhancing a variety of meals!
---
15

milliliters

(1 tablespoon) vegetable oil

5

grams

(1 teaspoon) mustard seeds

5

grams

(1 teaspoon) cumin seeds

5

grams

(1 teaspoon) fennel seeds

5

grams

(1 teaspoon) ginger, grated

200

grams

(1 cup) tamarind pulp

250

grams

(1 cup) pitted dates, chopped

200

grams

(1 cup) brown sugar

5

grams

(1 teaspoon) red chili powder

2.5

grams

(1/2 teaspoon) turmeric powder

2.5

grams

(1/2 teaspoon) cinnamon powder
Salt to taste
Water as needed
---
Instructions
In a saucepan, heat the vegetable oil over medium heat. Add the mustard seeds, cumin seeds, and fennel seeds. Sauté them until they start to crackle.
Add the grated ginger and sauté for another minute until fragrant.
Add the chopped dates, tamarind pulp, and grated jaggery to the saucepan. Stir well to combine.
Add red chili powder, turmeric powder, and cinnamon powder to the saucepan. Mix everything together.
Season with salt according to your taste.
Add water to the saucepan, starting with 120 milliliters (1/2 cup). You can adjust the amount of water later to achieve your desired consistency.
Reduce the heat to low and let the chutney simmer for about 20-25 minutes, stirring occasionally. The dates should soften and the flavors should meld together.
If the chutney becomes too thick, add a little more water and continue to simmer until you reach the desired consistency.
Once the chutney is cooked, remove it from the heat and let it cool down.
Once cooled, transfer the chutney to a blender or food processor and blend until smooth. If you prefer a chunkier chutney, you can skip this step.
Taste the chutney and adjust the seasoning if needed. You can add more jaggery for sweetness or more chili powder for spiciness, according to your preference.
Transfer the chutney to a clean, airtight jar or container. It can be stored in the refrigerator for up to a month.
This unique date chutney is a perfect accompaniment to a variety of dishes, such as samosas, pakoras, or even spread on sandwiches. Enjoy!
Notes
Use jaggery instead of brown sugar if you can get hold of it.
Prep Time:

15 minutes

Cook Time:

25 minutes

Category:

Chutney

Method:

Boil

Cuisine:

Indian
Keywords: Date chutney recipe, Tamarind and date chutney, Homemade date chutney, Chutney for samosas, Chutney for pakoras, Spiced date chutney, Easy date chutney, Sweet and tangy date chutney, Indian date chutney, Condiment recipe, Vegan date chutney, Date chutney sauce