A sweet and savory sensation, this papaya chutney recipe makes a great accompaniment to many snacks, sides and mains.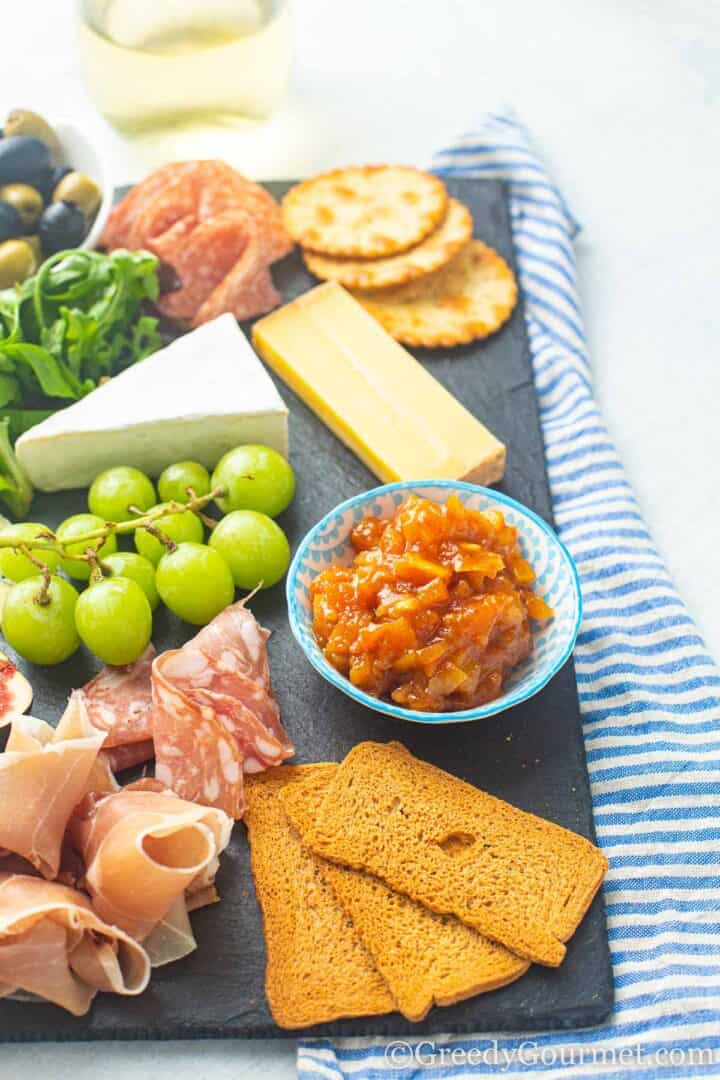 It's really easy to make too! If you've never made chutney, this is the place to start!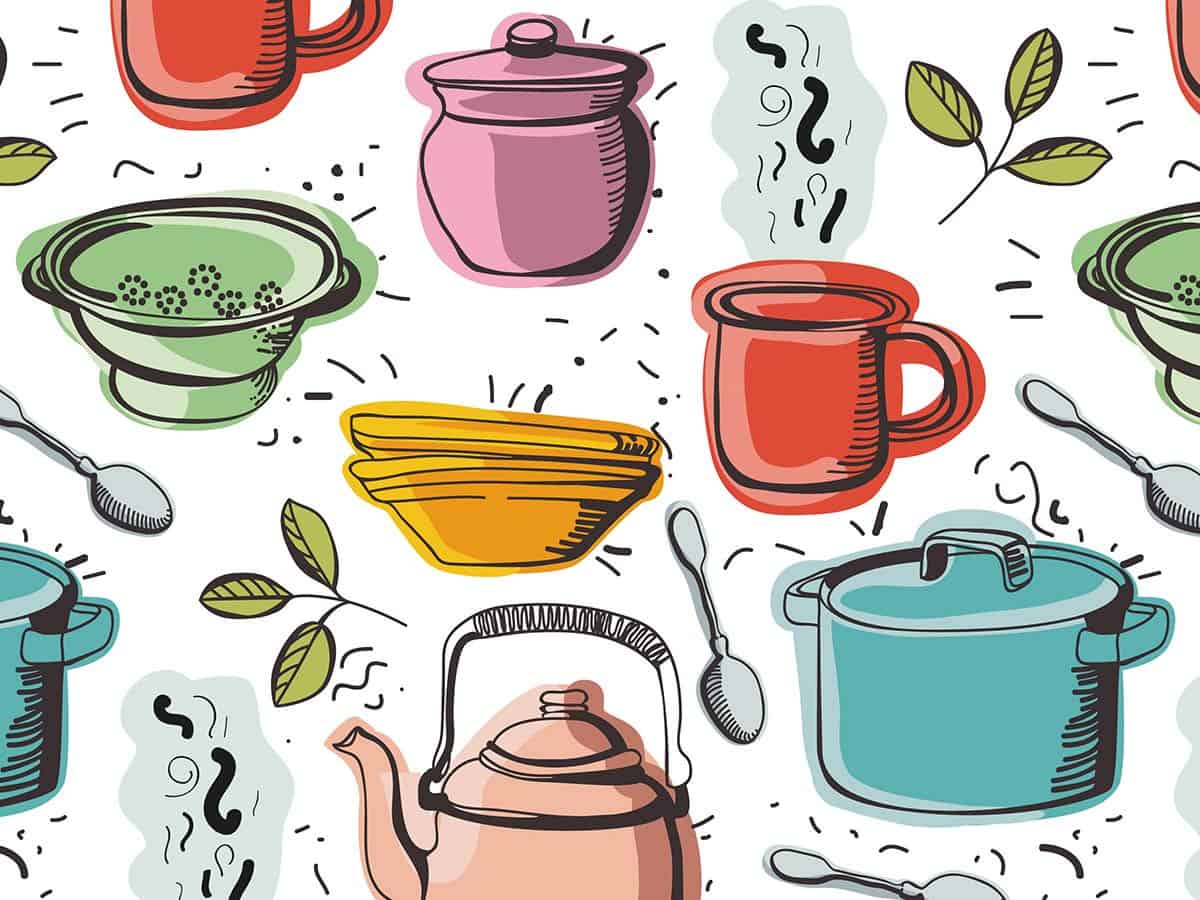 CHUTNEY EQUIPMENT YOU NEED
Check out the ultimate list to chutney making equipment. You actually don't need that much and most of the items are quite affordable!

Making your own preserves is a great and satisfying hobby. Giving the gift the lovely food to your friends and family are especially rewarding!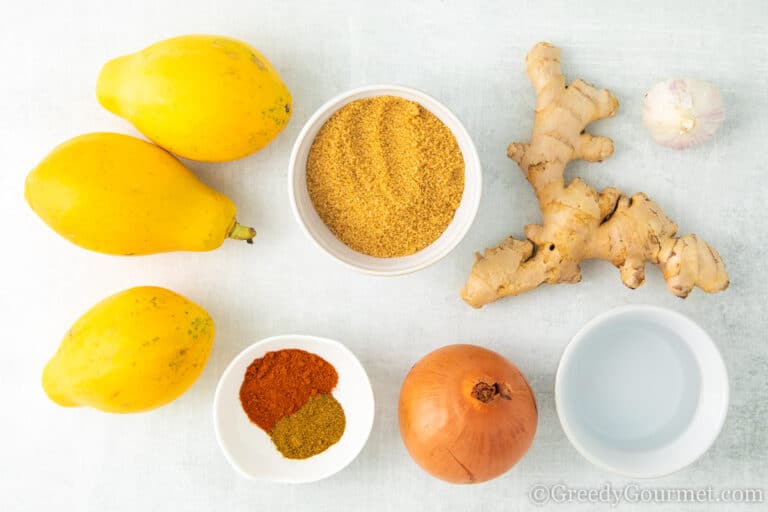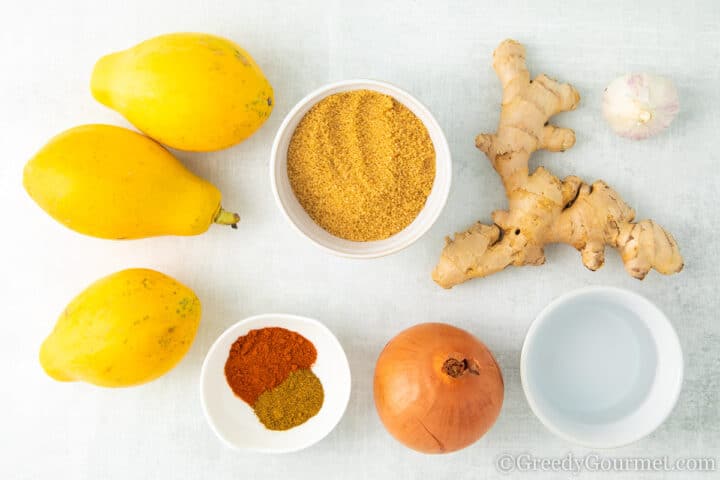 Raw papaya chutney recipe
This is one of those chutney recipes that seems to have a taste of its own. Tropically sweet, yet deeply rich with a wonderful earthy spiciness that gives it that essential edge.
It's absolutely divine when paired with typical Indian snacks like potato bhajis or mushroom pakora and will also mix well in your favorite curries.
Having said that, it'll mix well with cold cuts, cheese and on top of a sandwich too. That's the beauty of this recipe… it's got you covered in just about any scenario!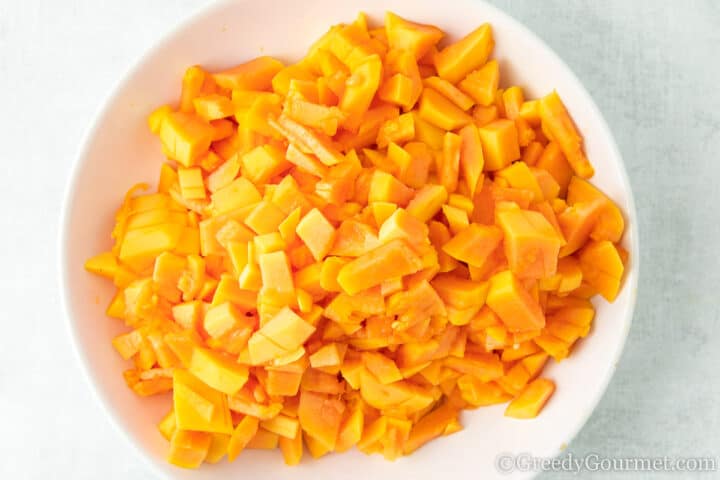 What is papaya chutney?
Papaya chutney is a spicy, sweet and savory chutney, with roots in Indian or more specifically Gujarati cuisine.
It's popular throughout the Indian subcontinent, with every region having its own take on the recipe. Papaya chutney is also known by different names in different places. 
In Gujarati it's known as "papaya sambharo" for instance, while in West Bengal it's called, rather appetizingly, "plastic chutney."
The plastic chutney Bengali type is less spicy and omits the chilies and mustard seeds in favor of raisins for a sweeter taste.
This raw papaya chutney recipe is more like the traditional green papaya chutney recipe, with raw papaya, garlic cloves, garam masala, chili powder and lemon juice bringing some serious flavor! 
Optional extra spices include mustard seeds and turmeric powder.
How do you prepare papaya?
There's a good chance you've never handled this beautiful tropical fruit before. If that's the case, here's a quick step-by-step on how to prepare raw papaya: 
First, pick a papaya that's ripe and ready to go. Unripe papaya just won't cut it for this recipe.
Next, place the raw papaya on a good chopping board. Using a sharp kitchen knife, cut the papaya in half lengthways.
Open the raw papaya up fully and separate into two sections.
Use a teaspoon or dessert spoon to scrape out the seeds. Scrape with care – you don't want to remove all that luscious papaya from the center of the fruit. You can keep the seeds to grind up and use as seasoning for other recipes – they taste similar to black pepper.
Use a small sharp knife or vegetable peeler to remove the skin.
Chop up the papaya.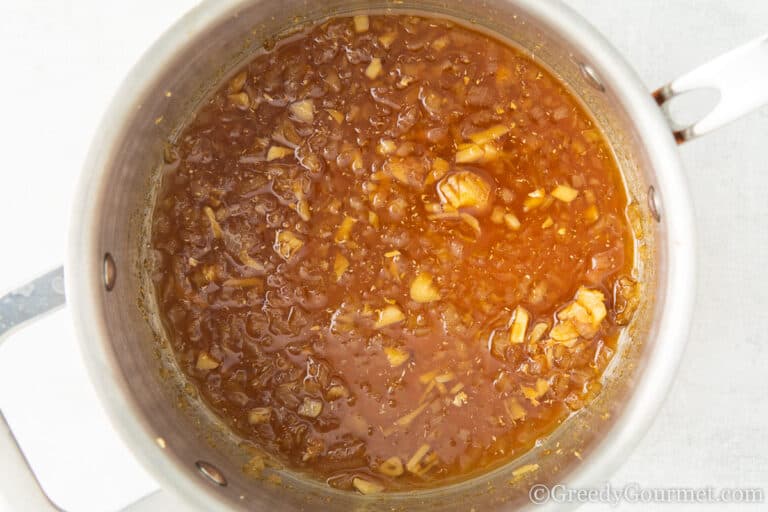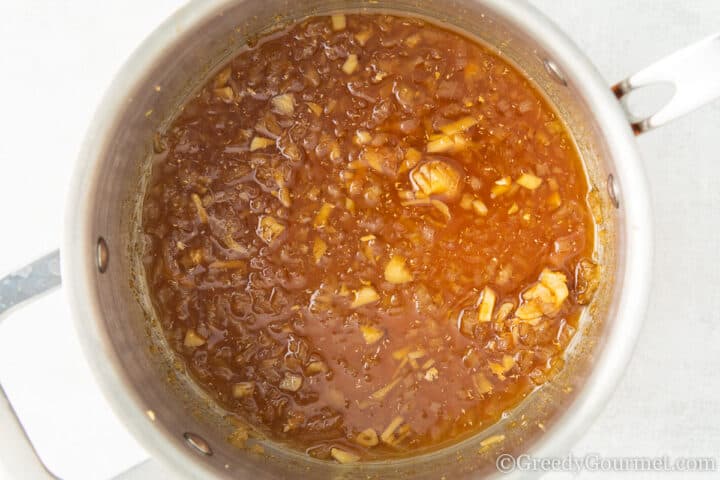 What other fruit can you pair with papaya? 
The mildly sweet, buttery taste of papaya makes it ideal to pair with other fruits. If you want to add a new dimension to this chutney, simply swap out half the papaya called for in the recipe below for one of the following fruits:
Grapefruit – brings a hint of bitterness 
Mango – a tropical fruit similar to papaya… these two make a great combo 
Orange – that citrus sweet/tart flavor really works well with papaya
Passion fruit – another great tasting tropical fruit, the super sweet taste of passion fruit will combine with papaya to create a burst of flavor
Peach – the mellow sweetness of peach blends beautifully with papaya
Pineapple – a tropical marriage made in heaven and works particularly well with spices
Strawberry – the two together taste like a summer sunrise
What other flavours work well in this chutney?
So… you want to add a little spice? Or perhaps you want to add some extra zest? Add any of the following to your papaya chutney to really tantalize those taste buds:
- 8g (1 tbsp) cayenne
- 2 green chillies
- 3g (2 tsp) coriander seed
- 4g (2 tsp) cumin seeds
- 3g (1 tsp) turmeric powder 
- 11g (1 tbsp) black mustard seeds
- 1 vanilla pod
- 1 lemon, juice and zest
- 1 lime, juice and zest
What alcohol pairs well with papaya?
When it comes to fruit chutney and booze, port and papaya make a perfect pairing. Add a cheeseboard and call off the rest of the day.
Of course, you could actually make a boozy chutney. Simply pour in 125ml (½ cup) of port at the end of cooking time and jar up your chutney as soon as possible.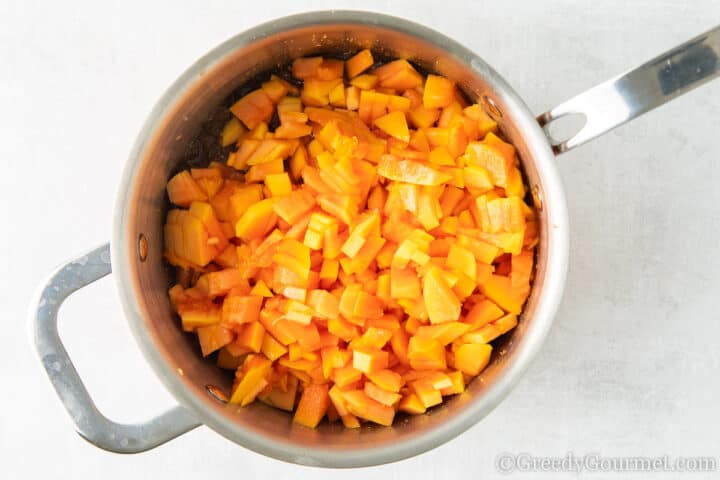 What can I serve with papaya chutney?
As with any chutney, a cheeseboard would make an ideal partner. You could spread it on toast – add avocado for a bonus – or add it as the star turn in your favorite sandwich.
Any roasted meats, hot or cold, would taste fantastic with a side of this chutney. I'm talking roast chicken, turkey, pork, ham… you name it. Speaking of ham, try this chutney with a specialty ham, like parma or jamon serrano.
If you're a fan of Indian cuisine, you could also add this to your favorite curry. Add a tablespoon towards the end of the cooking process for extra depth of flavor.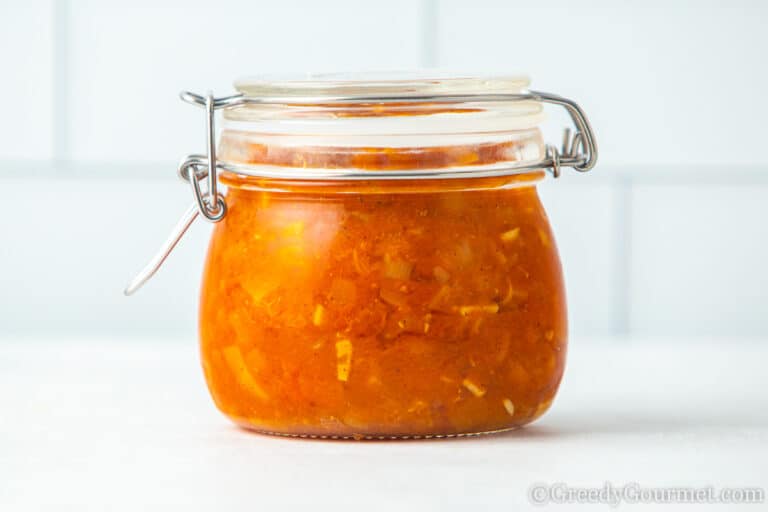 More chutney magic
Don't stop with this recipe! There's plenty more chutney magic to keep you busy in the kitchen. Here are just a few recipes to whet your appetite: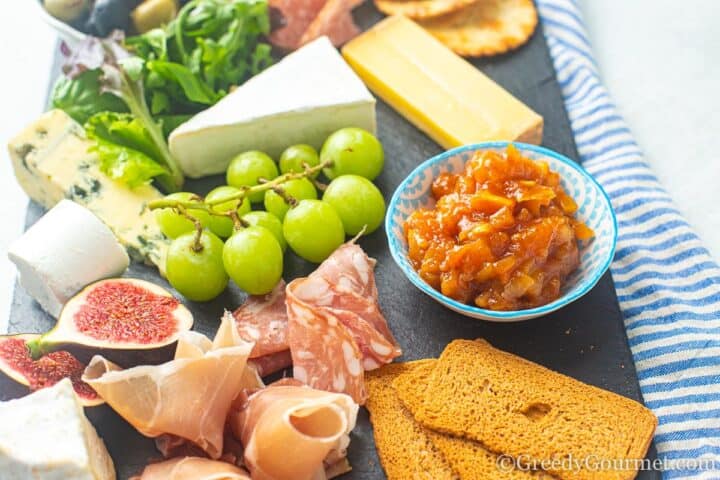 Print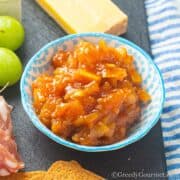 Papaya Chutney Recipe
---
Author:

Michelle Minnaar

Total Time:

40 minutes

Yield:

12

servings

1

x

Diet:

Vegan
Description
Learn to make this easy delicious homemade Papaya Chutney. Best served as part of a cheeseboard, and even meat!
---
1

onion, chopped

5

cm (2in) fresh ginger root, peeled and chopped

4

garlic cloves, minced

150

g

(3/4 cup) brown sugar or jaggery

125

ml

(1/2 cup) white vinegar

125

ml

(1/2 cup) water

8

g

(1 tbsp) red chilli powder

900

g

(2lb) peeled, deseeded and chopped papaya

6

g

(1 tbsp) garam masala
Salt, to taste
---
Instructions
Place the onion, ginger, garlic, sugar, vinegar, water and chilli powder in a saucepan and bring to a boil.
Continue to cook for 5 minutes.
Tip in the papaya and garam masala, then season to taste.
Cook for 10 minutes or until the chutney thickens to the desired consistency.
Spoon into hot, sterilised jars. Seal and then let it cool down.
Serve as part of a cheeseboard. Enjoy!
Notes
The weight stated for papaya is for when the papaya is already peeled and deseeded.
Once opened, keep the papaya chutney in the fridge and consume within 3 weeks.
Prep Time:

10 minutes

Cook Time:

30 minutes

Category:

Condiment

Method:

Boil

Cuisine:

Indian
Keywords: papaya recipe, how to cook papaya, papaya dish, raw papaya recipe, papaya dishes