When it comes to sterilizing jars for your homemade preserves, using a microwave is by far the quickest and easiest method.
Let's take a look at a step-by-step fool-proof guide on how to sterilize jars in the microwave.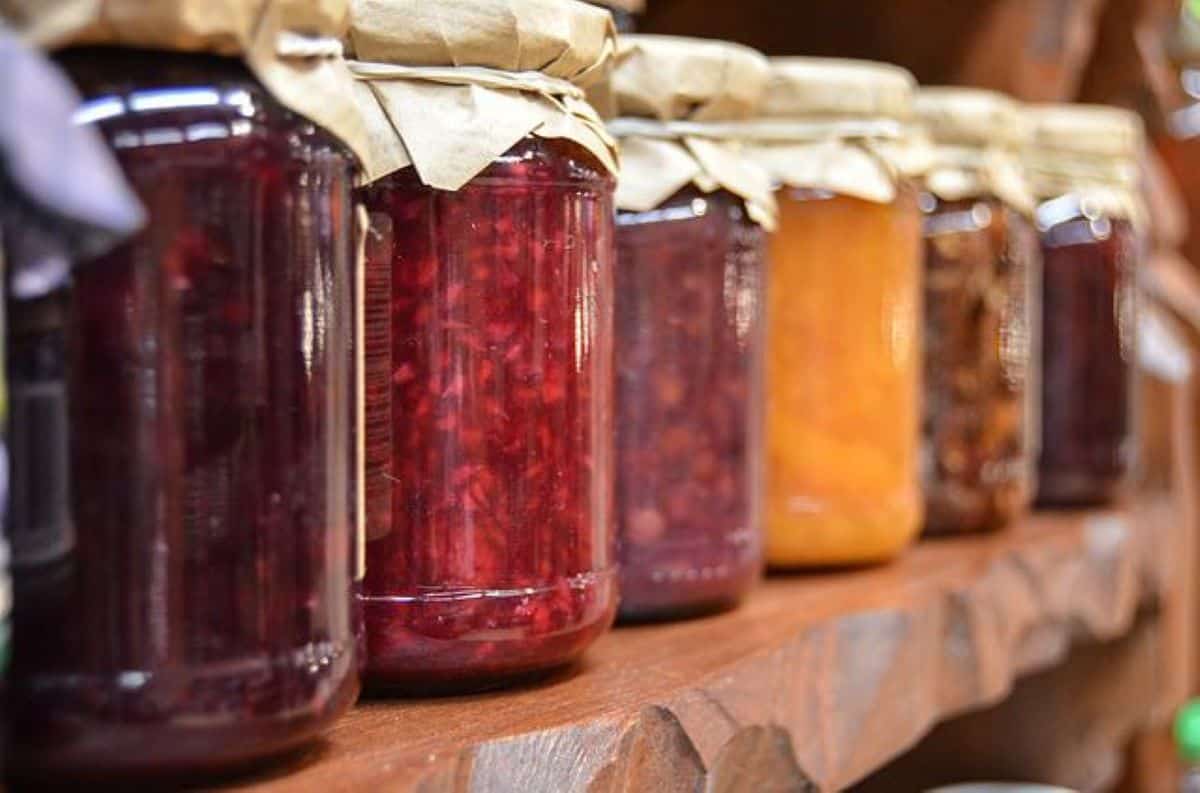 Why sterilize jars?
Failing to properly sterilize your jars means risking spoiling the food stored in the jars. Even worse, you could catch food poisoning due to potential bacterial growth.
By sterilizing the jars you kill any harmful bacteria that could be trapped inside the jar when stored and grow during storage.
Is it safe to sterilize jars in the microwave?
Yes, it's safe to sterilize jars in the microwave. However, it's not the safest or most effective method of sterilizing jars. 
This is because, as the internal temperature of a microwave is hard to measure, it's less reliable than using boiling water or an oven.
Microwaves work by sending out energy waves which heat water participles in food or liquids. 
They sometimes heat things unevenly, another reason why using a microwave isn't as effective as other sterilization methods.
However, if you're pushed for time, using a microwave to sterilize jars is the quickest and easiest method.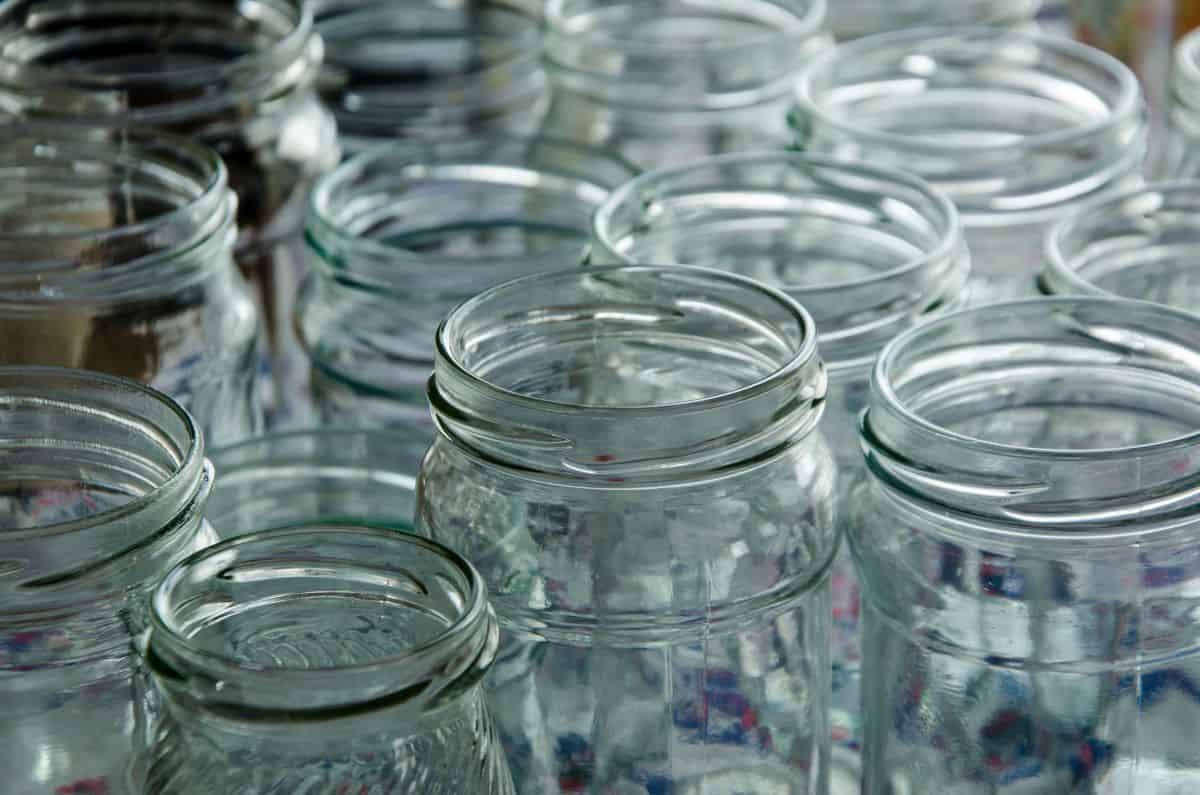 Safety tips
Make sure you follow these important safety tips when sterilizing your glass jars in the microwave:
Always make sure your jars are cleaned before you sterilize them.
Never put metal in the microwave! It's very dangerous and could burn the appliance. So, be sure to remove all lids from your jars before placing them in the microwave. Lids can be sterilized in boiling water for 3 minutes.
Clip top kilner jars aren't suitable for microwave sterilizing, as they have a rubber seal.
Take care when removing your jars from the microwave. Always use oven gloves.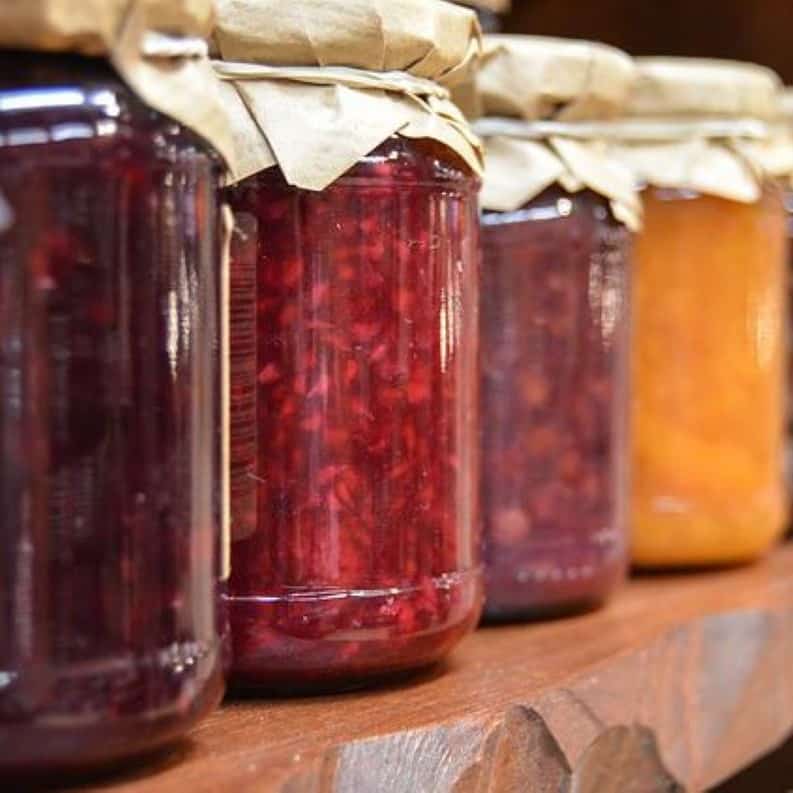 How to sterilize jars in the microwave
Additional Time:
9 minutes
Here's our step-by-step guide on how to sterilize glass jars and bottlesin the microwave.
Instructions
Prepare a clean area to store your jars when they come out of the oven. Putting hot glass jars on a cold surface could shatter them, while other surfaces could be scorched by the hot jars. Use a wooden chopping board or clean tea towels.
Remove the lids and wash your jars and lids thoroughly using hot soapy soapy water. It's important that all germs are removed before the sterilizing process. Be sure to rinse both your jars and lids thoroughly, to remove any soap suds. Sterilize your lids in boiling water for 3 minutes – not in the microwave.
Place the wet jars in the microwave. The amount of jars you can sterilize at one time depends on the size of your microwave – normally around 2 to 4 jars at a time.
Heat the jars on full power for 45 to 60 seconds.
Carefully remove the sterilized jars from the microwave using your oven gloves. Set them down, upside down, on your pre-prepared surface and allow them to cool slightly.
You can leave them for up to an hour before filling with your chosen preserve.