It's one of the most popular alternatives to milk and is delicious in everything from smoothies and desserts to coffee and pancakes – but can you freeze almond milk?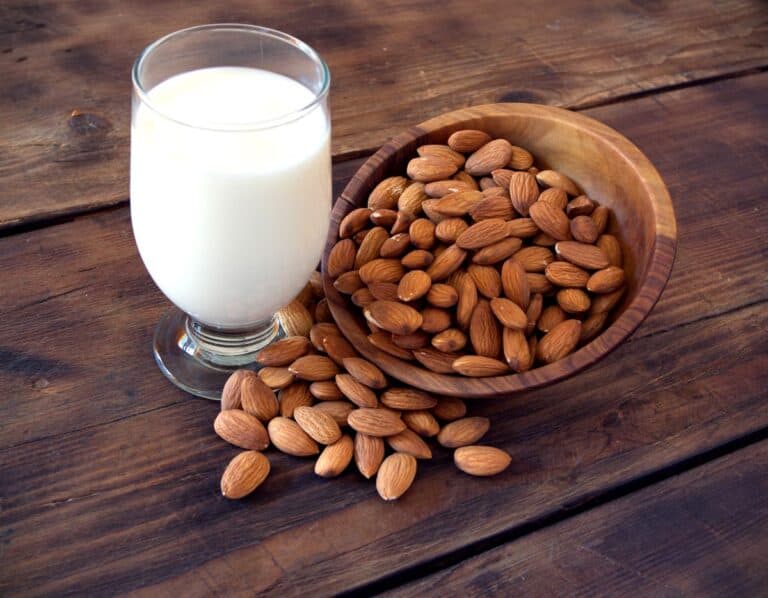 Can you freeze almond milk?
Well, the answer is a little complicated. Technically, you CAN freeze almond milk, whether it's homemade almond milk or the kind that's bought from a store. Although, once thawed, you'll get very different results depending on how you use it.
Why freeze almond milk?
Almond milk is more popular than ever before. As foodies become more health conscious and many more people make the switch to vegan, milk alternatives such as almond milk and other types of nut milk become more in demand.
The thing is, it doesn't last much more than a few days in the fridge. So, if you want to extend its lifespan, freezing is the way to go. 
It makes sense. It has so many different uses, not just as a whitener in coffee or when poured over your morning cereal. With so many potential uses, keeping it fresh for as long as possible is a good idea. Let's be honest, it's much better than letting it go to waste!
Still, almond milk manufacturers advise against it. However, there are plenty of uses for almond milk once it's been thawed. 
So, if you find yourself with a half-full carton of almond milk and you need to store it for longer, freezing is the way to go. 
What happens to almond milk when it thaws after freezing? 
Something a little bit unpleasant. When thawed after freezing, the proteins and fats separate. 
This makes a glass of thawed almond juice look like something you'd find at the back of an old science lab. A thick layer of cream on the top and a scuzzy layer underneath.
Don't worry though. There's a way to help mix the thawed almond milk back together.
How do you fix grainy thawed almond milk?
Once you've defrosted it, pour it into a blender and blitz it for a couple of minutes. This will help the split mix to come together.
You won't be able to fix it completely and it won't taste the same as fresh almond milk if you drink it straight from a glass. 
Still, blending it helps to bind it, giving it a better taste and texture, bringing the fats and the liquids back together. This means you'll still be able to use it in other ways.
Can you freeze almond milk for smoothies?
Absolutely! In fact, this is one of the best ways to use frozen almond milk. If you're a smoothie fan, you'll know that adding ice is a great way to add a bit of coolness to your favorite smoothie.
So, why not add flavored ice? All you need to do is freeze it as ice blocks (see below for instructions on how to do this).
Then, when you're making your morning smoothie, just pop an almond milk ice cube into the blender and whizz away!
Can you freeze almond milk for ice cream?
Yes! This is another good use for frozen almond milk. In fact, you don't have to defrost it. Instead, like the way you use it with smoothies, you can just add almond milk ice cubes into your ice cream mixture.
How long can you freeze almond milk?
Freeze almond milk for up to 2 months. Any longer than 2 months and you risk affecting the taste and texture too much.
Can you freeze almond milk in the carton?
No. Transfer the almond milk from the carton to an airtight container. Freezing almond milk causes it to expand, which could burst the carton.
Can you freeze homemade almond milk?
Yes, you can. It's exactly the same process as freezing the store bought kind.
The only thing you have to think about is shelf life. Store bought almond milk lasts around 7–10 days once opened and up to 3–4 weeks when unopened, whereas the homemade kind lasts around 3–4 days.
So, if you do want to freeze homemade almond milk, it's best to freeze it soon after you've made it. 
How do you thaw frozen almond milk?
The best way to thaw or defrost almond milk is to move it from the freezer to the fridge and let it defrost slowly. The most ideal way is to let it defrost in the fridge overnight.
If you don't have time, you can defrost the container in a bowl of cold water. This should take around 2 hours.
Then again, maybe you don't need to thaw your frozen almond milk. That's why freezing them as cubes is so handy. You can just throw a cube or two into a smoothie or even a cooked dish and let it melt.
Can you refreeze almond milk?
It's not a great idea to refreeze almond milk. The taste and texture will have already been affected by the freezing process, so freezing it again will affect it too much.
The best way to avoid this problem is to think about what portions you need and only defrost that amount. That way, you won't need to consider refreezing almond milk.
That's why freezing almond milk in smaller portions – as ice cubes, for example – is a good idea.
How long does thawed almond milk last?
Frozen and thawed almond milk doesn't last as long as the fresh kind. So, it's best to use it within 2 days of thawing, preferably within a day. 
Again, that's why ice cubes are the way to go.
How can you tell if almond milk is bad?
First of all, if you keep to within the guidelines in this post, your almond milk should stay fresh.
However, the best way to know whether almond milk has spoiled is to use your senses. If it smells off and tastes sour, it's time to throw it away.
Products you need to freeze almond milk
There are a few important things you'll need before you think of freezing almond milk:
How to Freeze Almond Milk
Yield:
Frozen almond milk
Can you freeze almond milk? Yes, you can. Learn how to freeze almond milk in a few easy steps.
Materials
Airtight container
Freezer bags
Freezer labels
Sharpie pen
Instructions
How to freeze almond milk in a container
Make sure you have a freezer safe, airtight container.
Open the almond milk carton and transfer it into the airtight container.
Leave a small at the top, to allow the almond milk to expand when frozen.
Label the container with the contents and date of freezing.
How to freeze almond milk as ice cubes
Get a large ice cube tray.
Open the almond milk and slowly pour it into the ice cube tray compartments. Remember to leave a little bit of a gap so that the almond milk can expand when frozen.
Place the ice cube tray into the freezer.
Leave the almond milk to freeze. This should take a few hours.
Take the almond milk cubes out of the tray and transfer them into a freezer bag or freezer safe container. If you're using a freezer bag, squeeze out as much air as possible. Try not to touch the cubes too much, as the heat from your hands will start to thaw the almond milk cubes.
Place the container or bag full of frozen almond cubes into the freezer.
How to use defrosted almond milk
While defrosted almond milk won't taste great when added to coffee or cereal, or when you drink it straight from the glass, there are plenty of great ways to use it.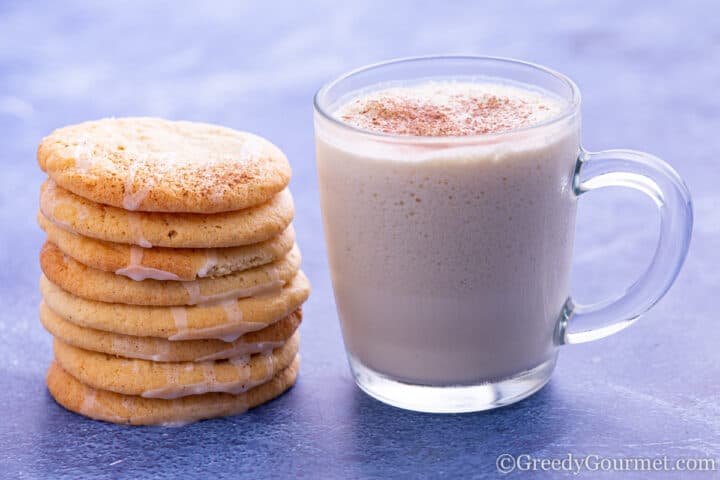 Almond milk recipes
Almond milk porridge – a delicious way to start the day, this is a quick and easy recipe that has all the key flavors for the perfect porridge
Almond milk rice pudding – decadent vegan desserts don't come better than this. Pure comfort food!
Almond milk protein shake – a power shake to jump start your morning or bring a boost during the day. Not only is it good for you, but it tastes great