Can you freeze baked beans? This is a question that constantly comes up constantly throughout UK.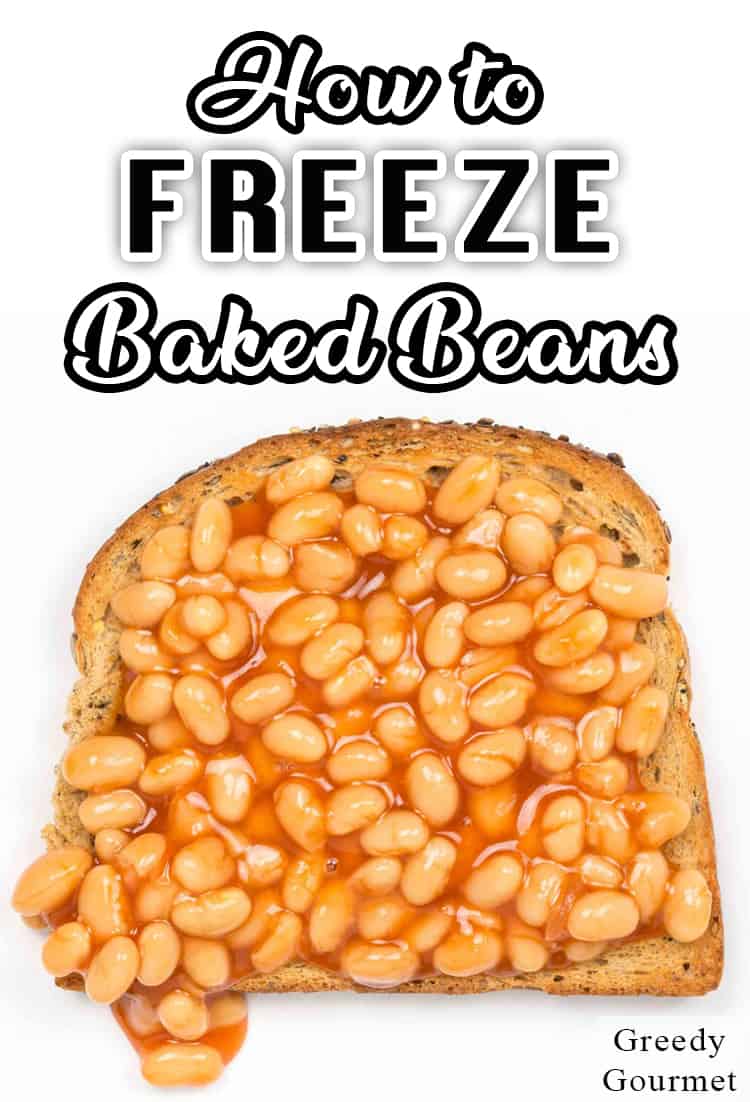 Although, the concept might seem odd at first - to freeze something that's been in a can for ages. Nevertheless, it's much more beneficial and healthier to freeze baked beans properly compared to storing it in an opened metal can. For that matter, storing anything in the fridge in a metal can is always a bad idea. I'll explain this later.
can you freeze baked beans?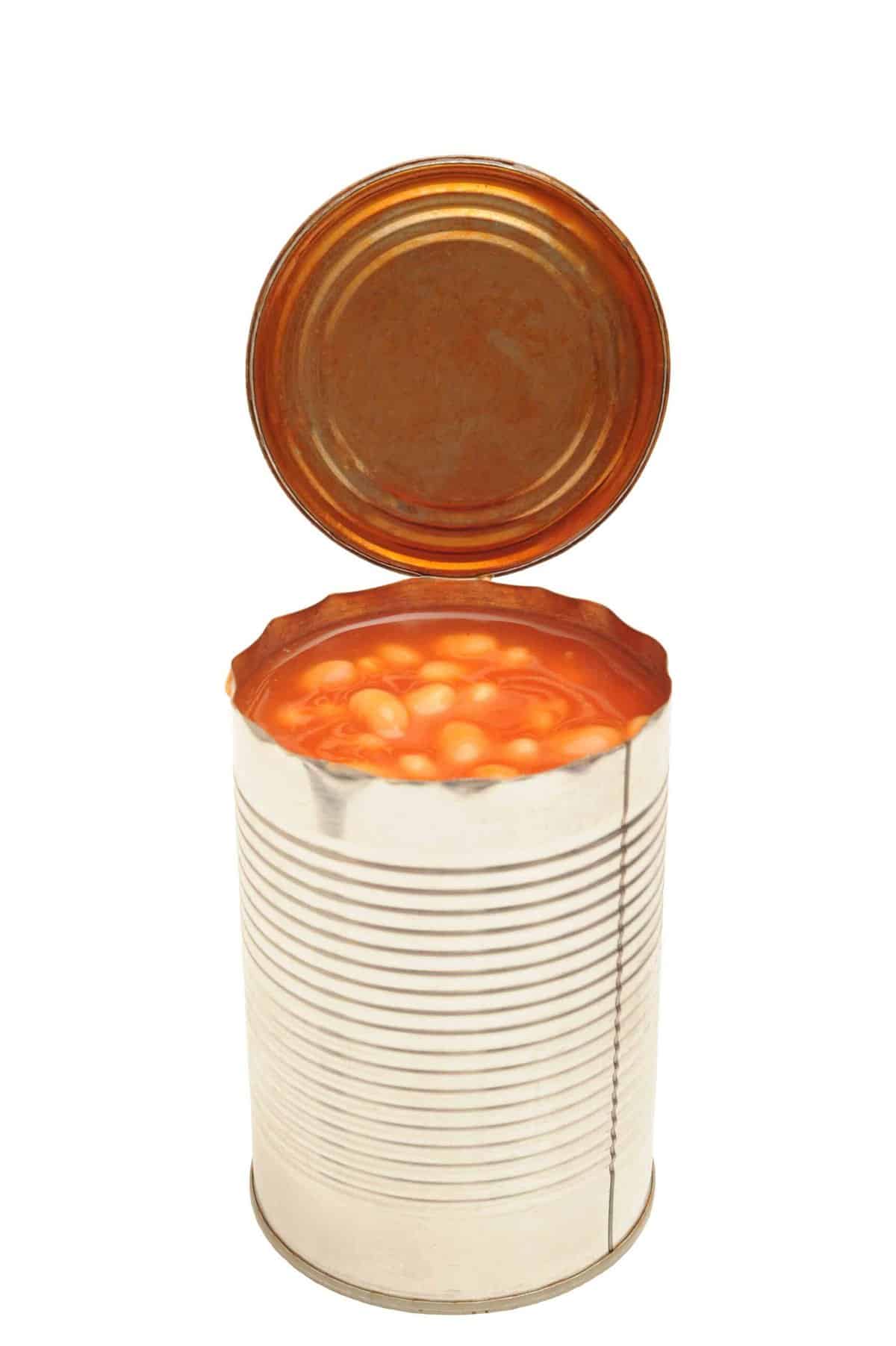 Nothing beats the feeling of bagging a bargain, such as buying a large batch of baked beans on the cheap. Or, perhaps you didn't need a full can of baked beans after all and don't know what to do with the leftover baked beans.
Now you might be wondering - can you freeze baked beans? The short answer is yes. This article will show you exactly how you can freeze baked beans and what equipment you need. You'll also learn when is the perfect time to freeze baked beans. So, if you're planning to cook a lot of of baked bean recipes in the future, don't even hesitate to stock up and freeze the baked beans. You can always reheat and cook with them later on.
freezing essentials
can you freeze beans?
Yes, you can freeze beans as well as baked beans in tomato sauce for about six months. If you need to add beans into your recipe, you can toss them in frozen.
Just a reminder, if you prepare baked beans from scratch and want to freeze them, generally the 'freezing life' is shorter than 6 months. The longer you keep the beans in the freezer, the more the flavour will deteriorate. In this case, I recommend using the already cooked baked beans within 3 months of being frozen, just to be on the safe side.
can canned beans be frozen?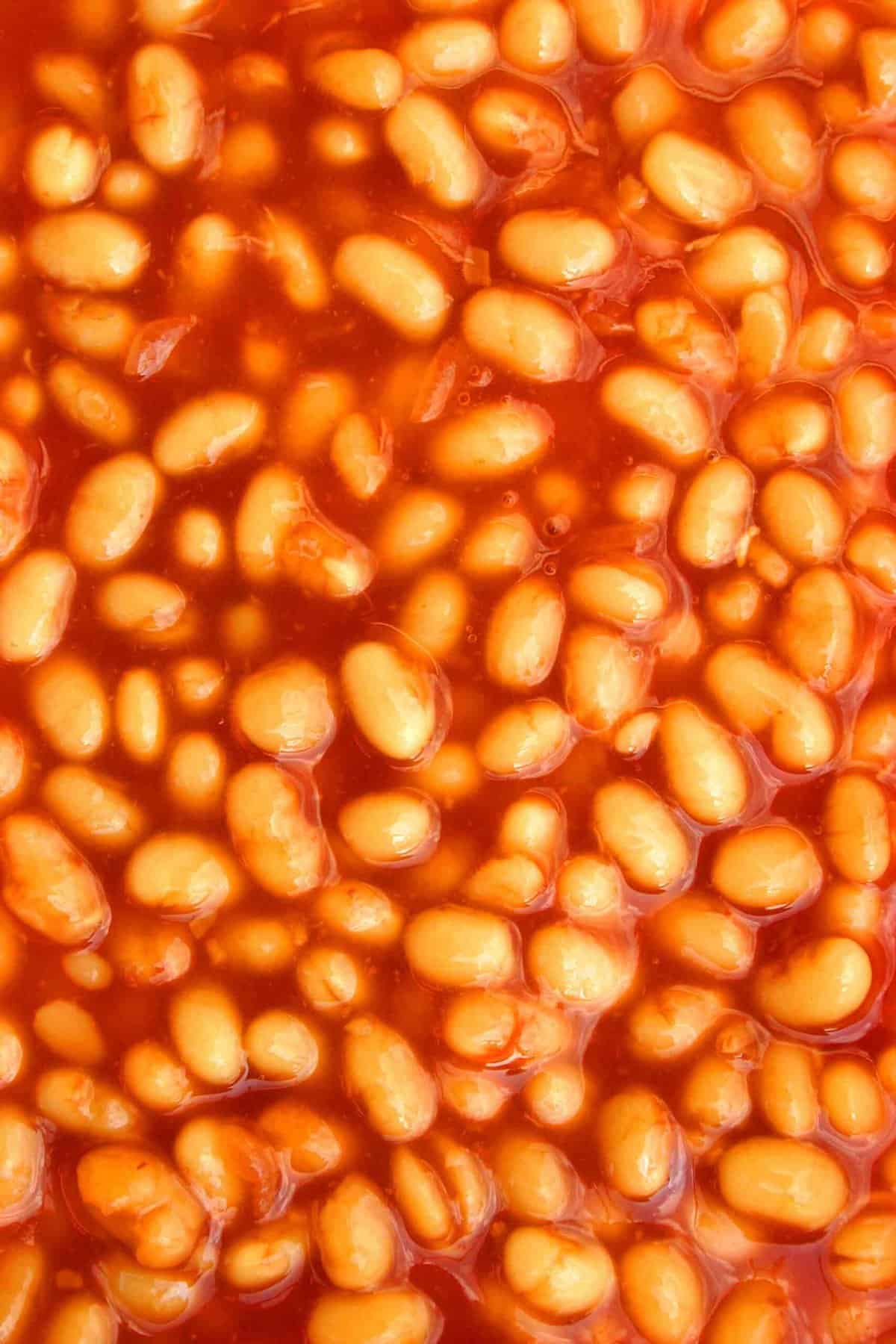 Yes, but only if you empty the baked beans out of the can. Do not freeze the entire can. Not only can the can potentially crack and/or explode, but you'll have difficulties getting the beans out, opening the lid, let alone reheating the contents.
You shouldn't place a frozen can of baked beans in the microwave either. It will be a complete safety hazard.
Canned beans can only be frozen when placed in a freezable bag or container.
can you freeze baked beans in a freezer bag?
Yes, although you have to be very selective when it comes to freezer bags. If the freezer bags aren't sealable, you run a risk of the baked beans leaking out and making a mess in your freezer. You'll have to deal with the aftermath by deep cleaning your whole fridge. Hence, it's not a good idea.
So yes, you can freeze baked beans in a sealable freezer bag, but you need to go shopping first.
can you freeze baked beans after you make them?
Yes, you can. If you've got leftovers, let them cool down completely. Place them in a sealable freezable bag or freezable storage container. Freeze for up to six months.
However, do not repeat this step. Not only will the baked beans lose their flavour but they will be unsafe to eat. It's never a good idea to reheat any food more than once.
how to thaw baked beans
1. take them out and leave them in the fridge over night
If you have your baked beans in a freezable bag, take them out and place them under a small dish. This way, when they defreeze you won't have excess moisture and liquid in your fridge. Regardless, take them out the night before and let them defrost on their own. By the next day, they'll be ready for cooking. This is the preferred method.
2. defrost baked beans in the microwave
Although this may seem like the easiest and fastest solution, it's not always the healthiest. If you are short on time, then take them out of the freezable bag or container. Place the baked beans in a bowl and put your microwave on a defrost setting. Defrost away. Don't blast the baked beans on maximum temperature because you'll end up with charred outer edges and a frozen middle.
3. thaw baked beans in a saucepan
Remove the beans from the freezable packaging and place it in a small saucepan with a bit of water. Slowly thaw the baked beans on a gentle heat. Yet again, don't turn the heat on too high. The last thing you need is for the slow bubbling to turn into volcanic eruptions. Think of the big mess all the spattering will cause! You'll also end up with burst and extra mushy beans.
how to reheat baked beans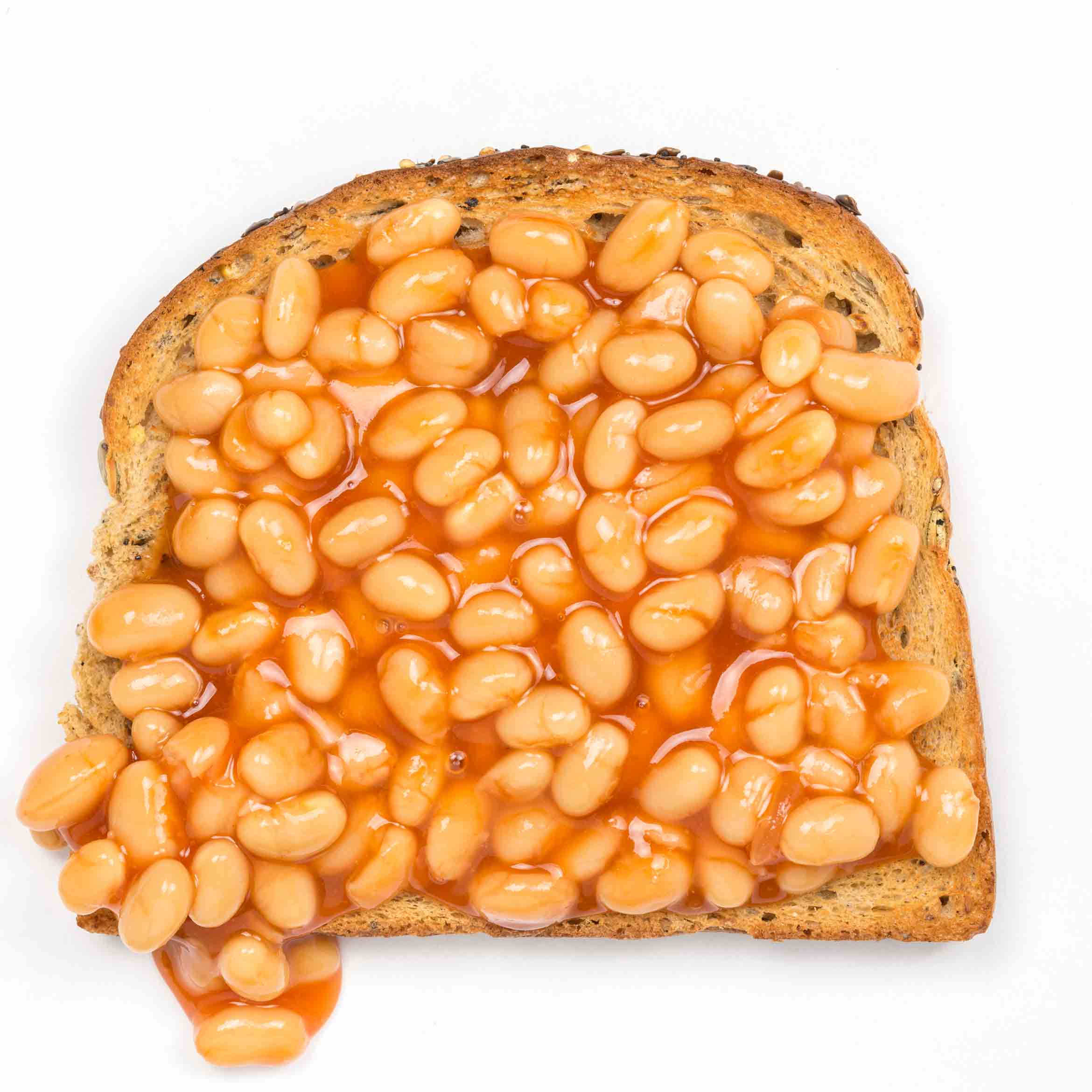 There are three ways how you can reheat baked beans.
1. reheat them in a pan
This is my preferred method of reheating baked beans. Do it slowly and gently, adding a bit water should the sauce dry up in the reheating process. Don't reheat again, for reasons stated above.
2. reheat baked beans in the microwave
Place the beans in a microwavable bowl and cover it with a plate. Otherwise you risk beans decorating the inside of your microwave, especially if you cooked it for too long at a too high temperature. You'll hear the popping of the means. My best advice is to zap the beans 1 minute at a time and see if they're warm enough yet. The reheating time heavily depends on the type of container and microwave used as well as the quantity of beans.
3. baked beans in the oven
Place the baked beans in an ovenproof dish and cover with a lid or foil. Bake at 180°C/fan 160°C/gas 4 for 10 minutes or until heated through.
baked bean recipes
Now that I've answered all your baked bean questions, let's explore the world of baked bean recipes. Let's start with the ultimate classic baked beans recipe, which is the full English breakfast. In England, one can hardly imagine a breakfast without baked beans and toast. Today, it's even become an international breakfast in some destination to satisfy the Britons who are travelling.
Next, you can also use baked beans in tomato sauce in a delicious chilli recipe. Try this aforementioned recipe!
In my student years, don't judge me, I've also used baked beans in tomato sauce with spaghetti. Of course, you can pimp the recipe up a notch and make your own fusilli pasta. Trust me, the flavour combination works. Plus, you've got a quick meal in just under 15 minutes. If you're feeling indulgent, top it will cheese. Tasty, efficient and budget-friendly.
Now, here are some baked bean recipes you can try that don't include tomato sauce:
What is your favourite baked bean recipe? Do you have a special way of freezer baked beans? If you do, please let me know in the comments section below. I'd love to know more!