With its sharp and salty taste and its super strong smell, blue cheese divides opinion like no other. But if you like the strong stuff and you're a blue cheese lover, you've come to the right place.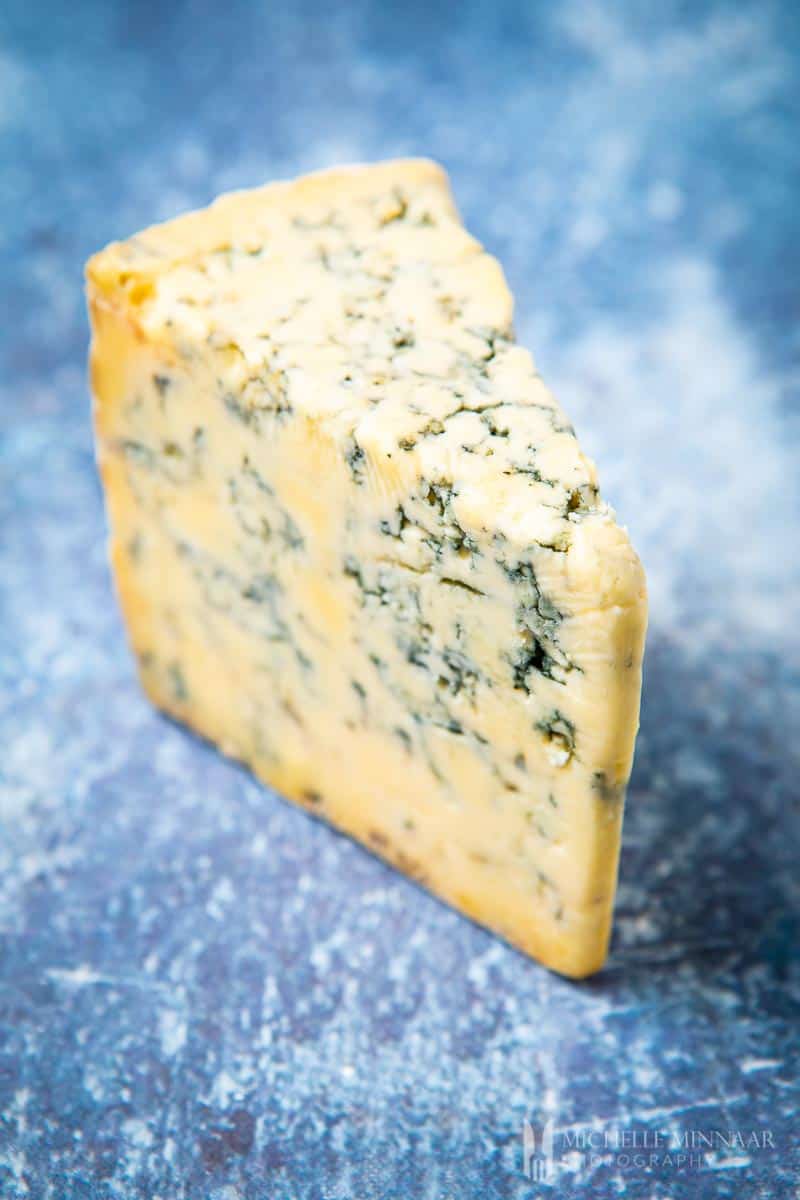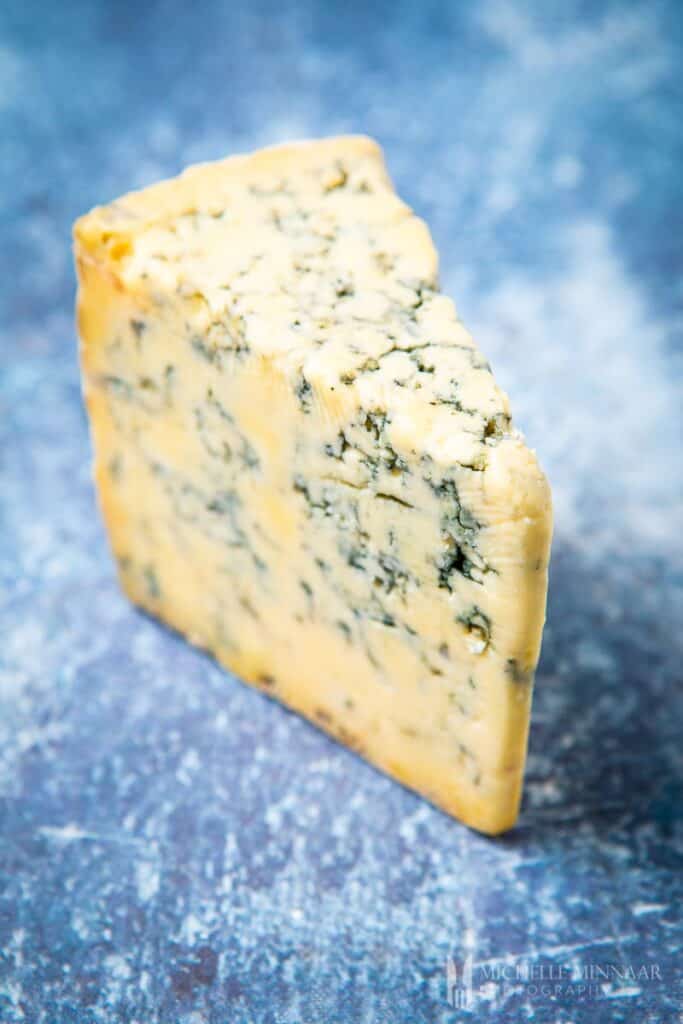 Chances are you've occasionally bought too much, for a recipe or a party, only to wonder "can you freeze blue cheese?" Well, read on to find out.
Let's find out the best way to store blue cheese and find out a little more about this strong smelling delicacy.
Can you freeze blue cheese?
If you've ever wondered "can you freeze cheese" or more specifically "can you freeze blue cheese?"… the answer is yes!
Freezing blue cheese is a simple process, that enables you to preserve this pungent little wonder, ready to add to recipes later down the line.
It's important to remember that, when you freeze blue cheese, the taste and texture are affected. So, after you thaw it, it'll work better in some dishes than others. In fact, it works well when stirred into soups, casseroles and sauces.
Items you'll need when freezing blue cheese
What is blue cheese?
Blue cheese is a very strong type of cheese, made using cow's, sheep's, or goat's milk and matured with penicillium. While penicillium is a mould, blue cheese is completely safe to eat. This is because penicillium cannot produce harmful toxins when added to the cheese.
It's rumoured that blue cheese was discovered by accident. Legend has it that, in the Middle Ages, a forgetful cheesemaker in Roquefort, France left half a loaf of bread behind in a cave. When he returned, he found that the cheese on the bread was covered in mould.
Curiosity got the better of him and… sacré bleu! What a taste he discovered!
When paired with fruit and nuts, blue cheese is absolutely irresistible. This makes it a great salad ingredient. It also works wonders when stirred into a sauce, bringing a hit of umami, as well as an extra creaminess to the dish.
In fact, if you're not a fan of the overpowering aroma and piquant taste of blue cheese, you may still appreciate its stellar contribution to a recipe when stirred into a sauce!
How long does blue cheese last in the freezer?
Now that you know you can freeze blue cheese, you're probably wondering how long frozen blue cheese lasts in the freezer, before going bad.
Well, blue cheese should last a long time the freezer. After 6-8 months of freezing, the flavour and texture of frozen blue cheese will start to be affected. It'll still be safe to eat after that, although it won't be at its finest.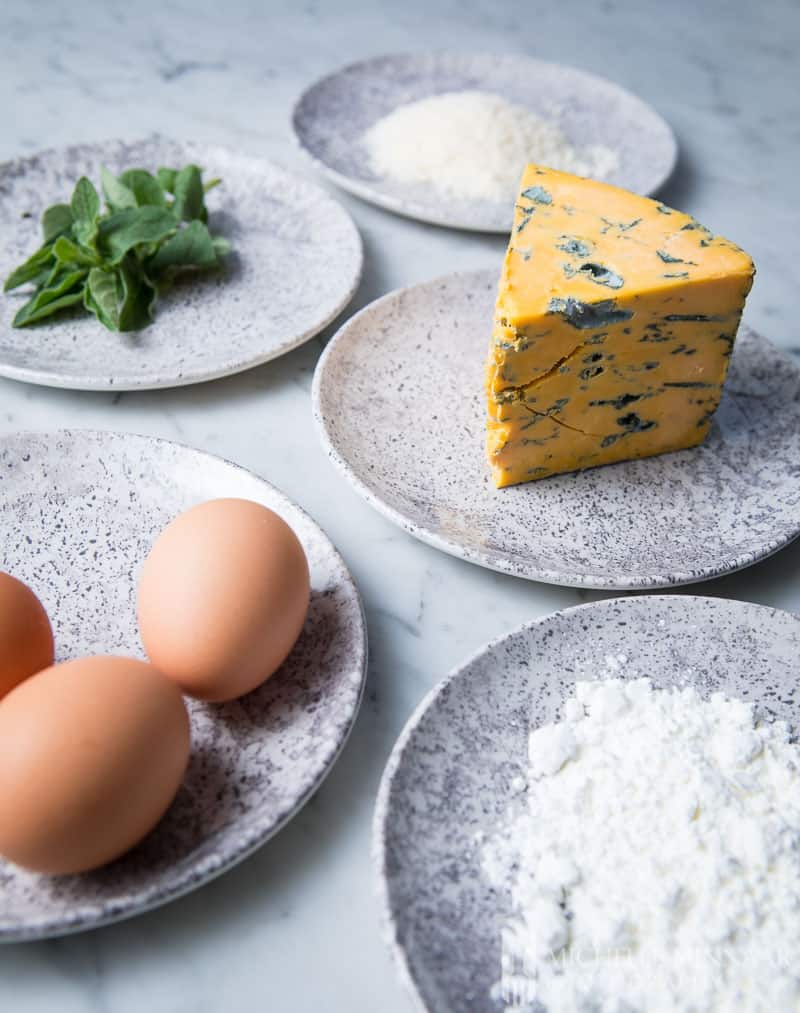 Storing blue cheese in the fridge
As well as freezing blue cheese, storing it in the fridge is a good way to preserve it. When stored in the fridge, blue cheese will stay good for up to 4 weeks. Even better, it'll also keep its taste and texture.
If you're thinking "can you freeze blue cheese after it's been in the fridge for a while?"… you can. But remember – if you'd like to freeze your blue cheese after you've been storing it in the fridge for a while, be sure to check the best before date.
Don't freeze blue cheese if it has passed its best before date – it'll become tasteless and the texture won't be very appealing!
How to know when blue cheese has gone off
Normally mould is a good indicator, right? Not with this mouldy little morsel! But don't panic. There are other ways to know when it's had its day.
Aside from its best before date, you can also tell if blue cheese has gone off from its smell. While it already has a very strong smell, it'll become ammonia-like when it starts to go bad. If you're a fan of blue cheese and its distinctive aroma, you should be able to tell the difference.
One other thing – keep an eye out for the creamy part. If this is still white or slightly off white in colour, your blue cheese is still good. As soon as it starts to turn green or brown, it's seen better days.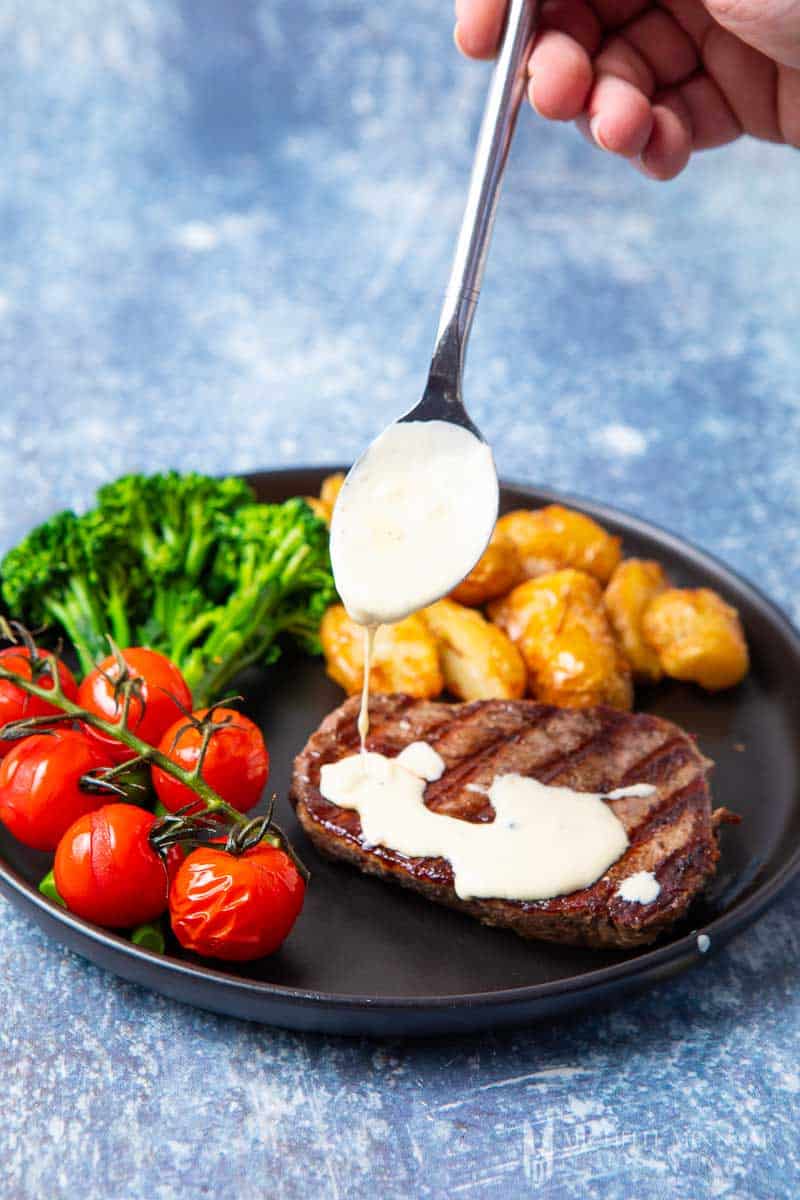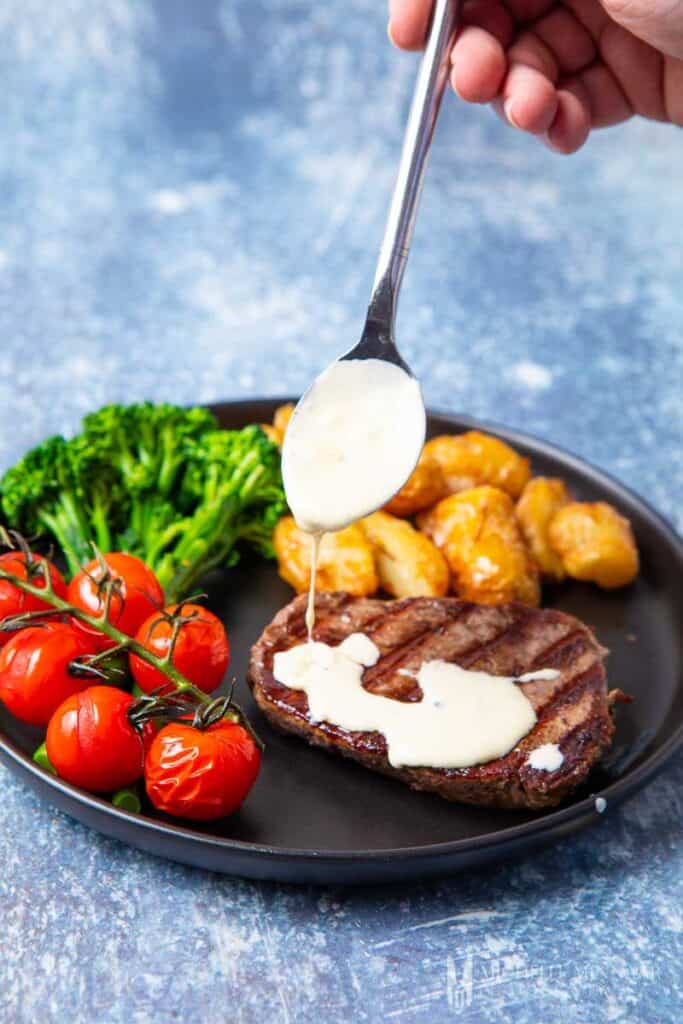 What other types of cheese can you freeze?
If you're wondering "can I freeze cheese" or more specifically "can you freeze brie, mozzarella, cheddar, feta, cottage cheese" or any other type of cheese, the answer is yes.
Freezing cheese is an easy process. Still, although you can freeze many different types of cheese, some freeze better than other.
When asking the question "can cheese be frozen", you should be aware that, typically, hard cheeses freeze a lot better than soft cheeses, as the taste and texture of the soft type is affected more.
Brie – you can freeze brie for around 6-8 months, although it'll lost a lot of flavour and creaminess and won't be quite a yummy as when fresh
Cottage cheese – you can freeze cottage cheese for 4-6 months, but the quality can suffer, so it's best to add to sauces
Feta – this crumbly Greek cheese will keep its salty flavour for around 2 months when frozen
Cheddar – cheddar keeps its flavour quite well after being frozen and thawed, normally lasting around 6 months
Parmesan – hard cheeses like parmesan lend well to being frozen – it can keep its flavour for 12-18 months
Mozzarella – this soft cheese freezes for around 2 months – after that it'll really start to lose its quality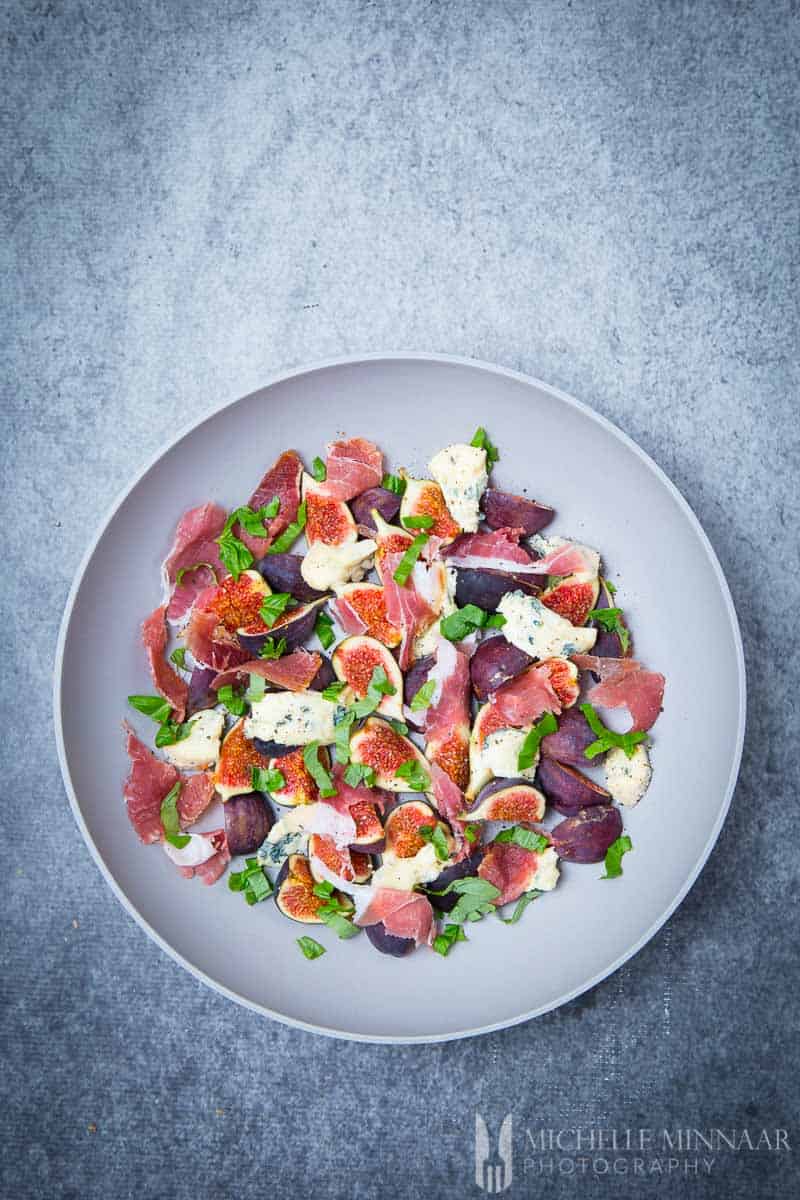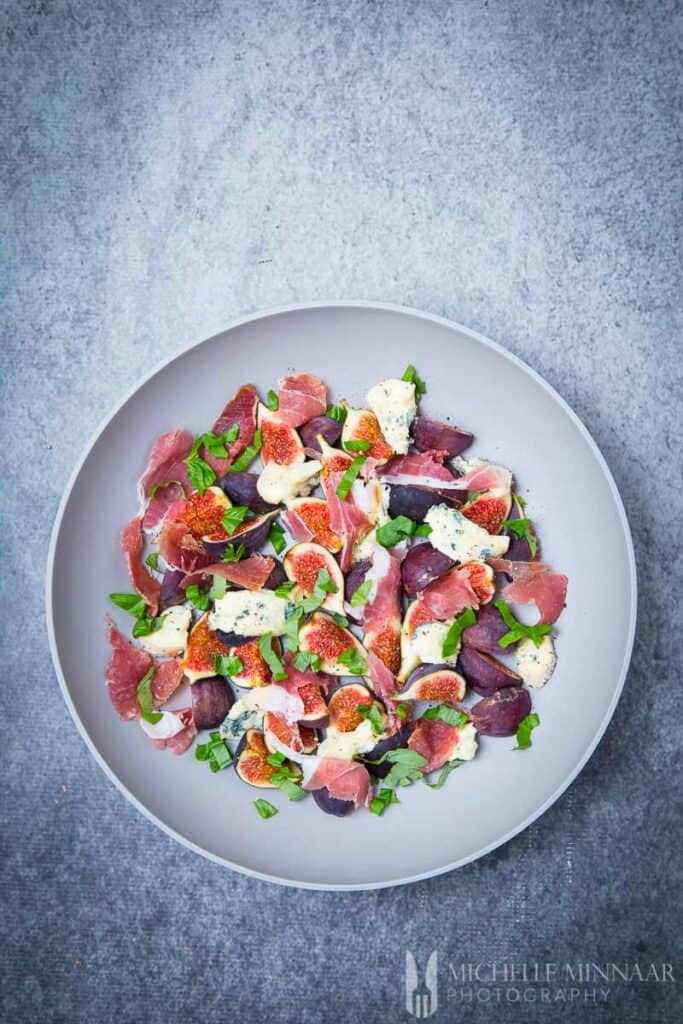 Blue cheese recipes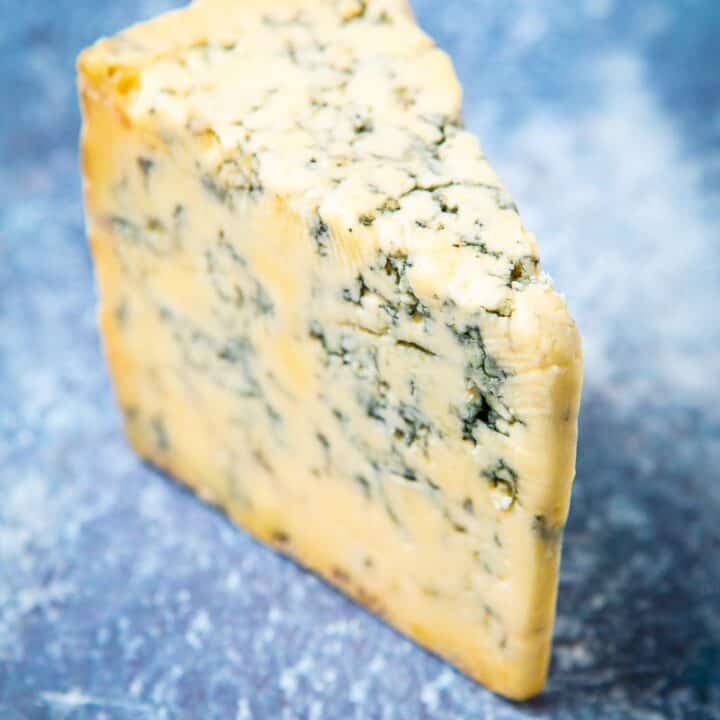 Can You Freeze Blue Cheese?
Can you freeze blue cheese? The resounding answer is yes! Here you will find out the best way as to how to freeze blue cheese and other helpful advice.
Materials
Clingfilm
Freezer bags
Marker pen
Instructions
If your block of blue cheese is big, cut into smaller pieces (this way it'll take less time to thaw) on a cutting board.
Get your leftover blue cheese and tightly it in two layers of clingfilm, making sure to get rid of any excess air.
Place your wrapped blue cheese in an airtight freezer bag or airtight container (one that's suitable for freezing).
Get a marker pen and label the freezer bag or container with the date of freezing.
Place the freezer bag or container in the freezer.
Notes
To thaw your blue cheese, the best way is to take it out of the freezer and leave it in the fridge overnight. It shouldn't take longer than this. Although, sometimes, bigger blocks may take 24 hours.
Are you a lover or a hater of this strong smelling sensation? For all you lovers, what's your favourite blue cheese recipe? Let me know in the comments below!