Brie is one of the best cheeses to eat. It's got a delicious texture and taste, and is the perfect cheese to serve when entertaining.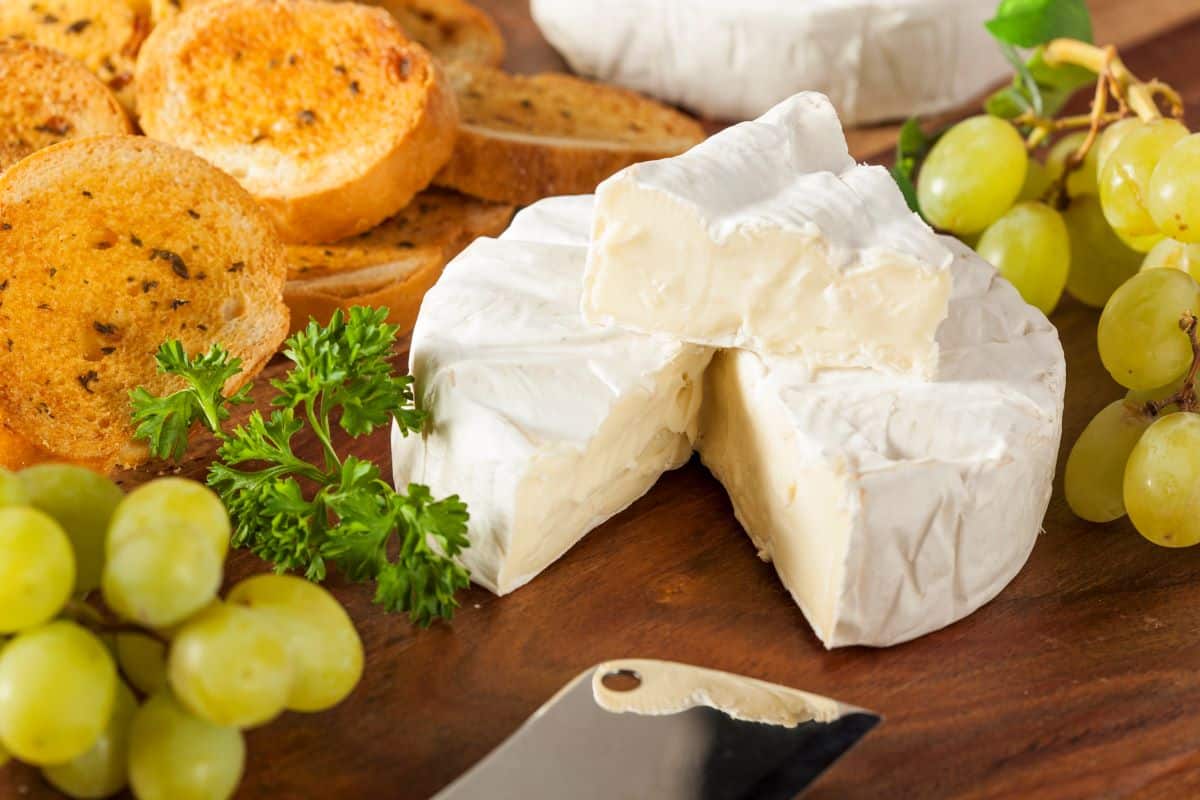 After hosting guests, though, you may have some leftovers and want to freeze instead of letting it go to waste. So, can you freeze brie? Let's discuss.
So, can you freeze brie?
The simple answer is yes, you can freeze brie cheese. However, it does change its texture. 
If you are careful and take the proper steps in the freezing process, though, you can minimise these changes and leave yourself with a really wonderful frozen brie cheese that thaws well and still tastes good after it's been frozen.
Equipment needed
Freezer wrap - Make sure you have something to wrap the cheese in that is freezer safe and will also totally protect the frozen brie.
Container- You need a container that is safe in the ice box.
How to freeze brie cheese
First, know that you can freeze this cheese in a couple different ways. First, let's discuss how to freeze it as a wheel:
Wrap the brie cheese tightly either using plastic wrap or aluminum foil. If the cheese is in its original packaging, wrap the packaging. You want to avoid the cheese getting in touch with any air.
Put it in a freezer safe container. You could use a plastic container or a freezer bag. Just make sure that If you use a freezer bag you could potentially squish the cheese, so put it in the ice box in a safe place.
Can you freeze brie slices?
You can definitely freeze brie in slices. 
Brie slices are sometimes easier to freeze since they don't take up quite as much space as an entire wheel, but you still need to make sure you go to the same lengths to protect it.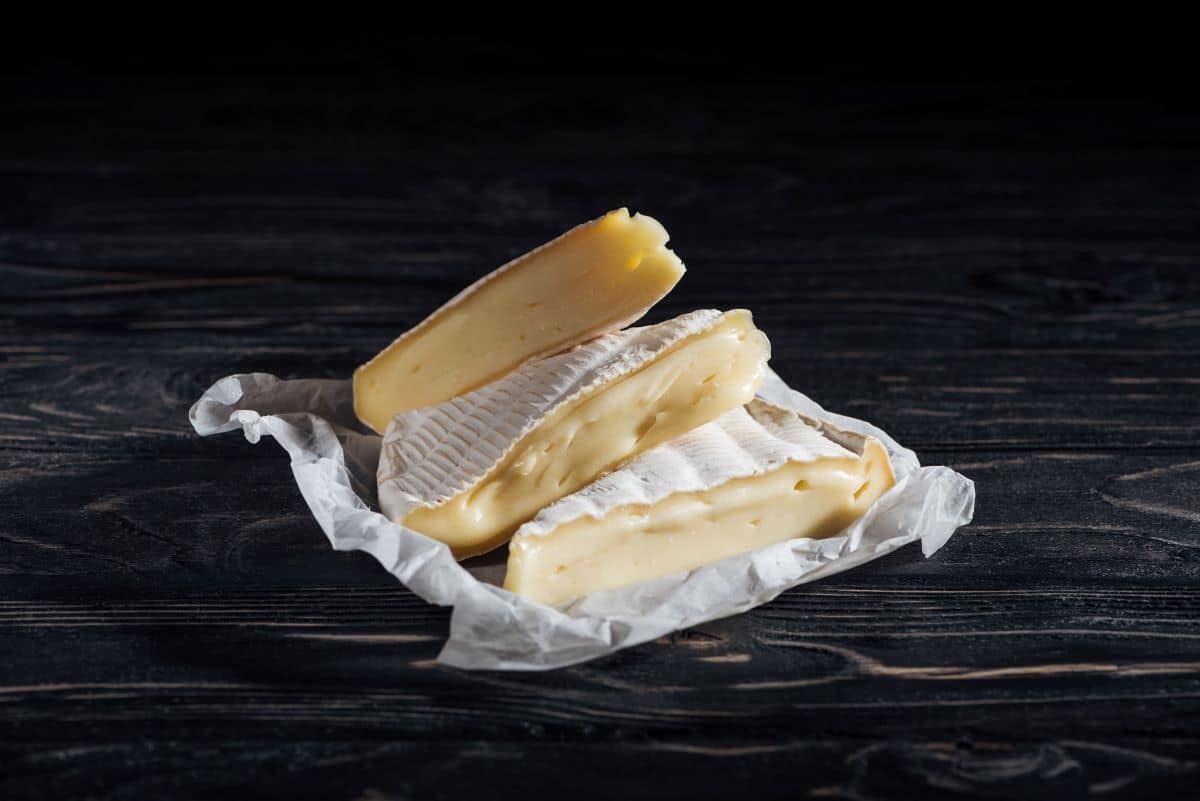 How to freeze brie slices
Frozen brie slices are easy to manage. Just make sure that you cut the slices in sizes that you are going to be able to cook with. Here's what you need to do:
Start by labelling your packaging. You can add labels after they're packaged, but for most freezer bags, it's easier to write on them before you've added any food.
Next, cut your slices. They can be in any size, so I suggest either cutting them according to the size you need for a certain recipe, or just as bite-sized slices, as you will want to be able to easily grab them from the ice box.
Tightly wrap each individual slice of cheese. This is very time consuming, but it is the most effective way to prevent burn.
Put your brie cheese in your labelled airtight container.
You can try another method, too:
Label your container.
Slice your brie into your desired size.
Place them all on a cookie sheet lined with wax paper.
Freeze brie cheese slices until they will not stick together anymore, then transfer them to an airtight container, such as a freezer bag.
Which method is better?
Both methods work, but I prefer the first method. 
Though the second method is quick, it leaves the brie vulnerable to the elements of the ice box. For some foods, this isn't that big of a deal, but with brie cheese, it can wreak havoc on its taste and texture. 
To keep my cheese as intact as possible while in the ice box, I like to completely prepare it before placing it in the ice box. However, if you are going to use your soft cheese soon after freezing it, you may be able to get away with the second method.
Tip for freezing brie
Wrap tightly! This will keep your cheese in the best shape, literally and figuratively, while frozen. When you pull out your defrosted brie, you'll be glad you tightly wrapped them.
How does freezing brie affect the texture?
There are risks associated with freezing brie cheese. It can easily go awry. 
Brie is a soft cheese that is made with lots of water. Because of this, when you freeze it, it can greatly change its texture as the water inside of the cheese freezes. 
That is why it is so important to tightly wrap your brie and remove as much air as possible from your container to protect it from the ice box.
How does freezing brie affect the taste?
When you freeze brie properly, its taste does not change. It is still creamy and luscious and delectable. 
However, if you do not freeze it properly, its texture changes and that affects the taste. It becomes crumbly and very gross to eat.
Can you use frozen brie?
You can utilize frozen brie in certain recipes. I don't recommend putting it on a cheese board and serving it to guests, but if you are making a recipe where you are grilling it or melting it, then you could use it frozen. 
However, I would still suggest defrosting it first.
Benefits of freezing brie
Freezing brie gives it a longer shelf life, you can keep brie in the ice box for up to three months where its shelf life is about two weeks in the refrigerator.
You'll get a lot more use out of it if you freeze it. It is especially beneficial to freeze brie right after you've purchased it. Come home and wrap up your brie and pop it in the ice box.
How to avoid freezer burn
If you follow all the steps detailed here, your brie should not be subject to freezer burn. However, if you are lazy with your freezing method, this decadent cheese could easily take on burn.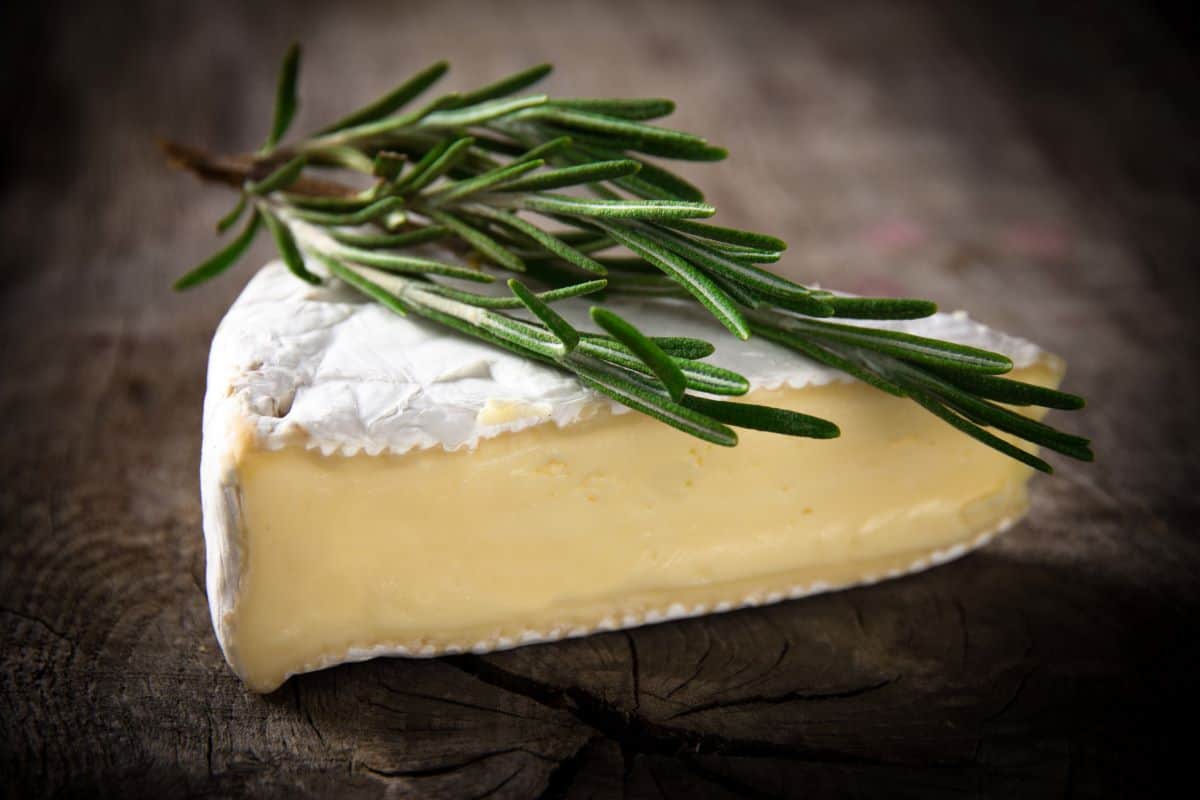 How to tell when brie is freezer burnt
If you see lots of dry spots or thick patches of ice around your cheese, it is freezer burnt. It is worth noting though that freezer burnt food is not dangerous to eat.
You can still eat its food even if it's been freezer burnt. The reason to avoid burn, especially for cheeses, is because it so greatly affects the texture and taste.
How long will brie last in the ice box?
Brie should last about three months in the ice box.
How to tell when frozen brie has gone bad
If you notice that your cheese has a bad taste or smell, you should not eat it. This goes for frozen and thawed brie.
Foods to serve with brie
Here are some of my favorite recipes to have with brie:
Apricot Chutney - Apricot chutney is one of my favorite foods alone, but with brie it takes on new life. I love to serve it alongside crackers or toasty bread.
Stuffed Cherry Tomatoes - I love brie because it can be eaten with sweet or savoury foods. These stuffed cherry tomatoes are unbelievably tasty, and when served with brie, their flavor shines.
Veggie Puffs - Made with puff pastry, these veggie puffs are excellent on a cheese board with a brie wheel. My guests love it when I offer them a platter of puffs.
You can always just offer guests brie and crackers! It's a classic combination.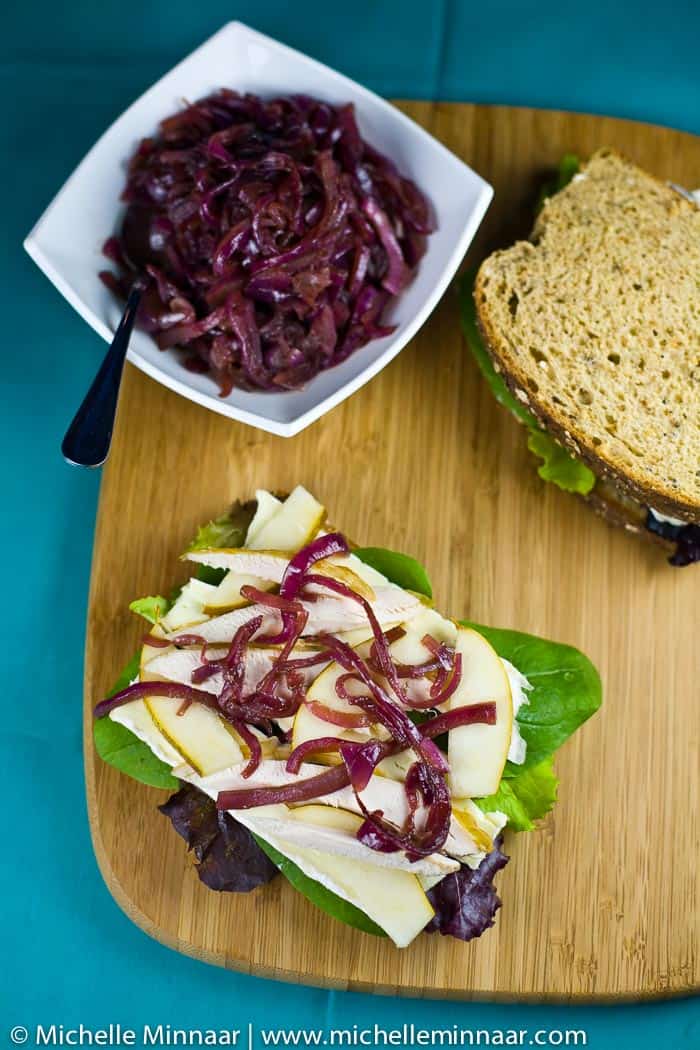 How to defrost brie cheese
Remove your cheese from the ice box.
Put it on a plate or in a bowl and into the refrigerator. Let it sit for a couple hours and only use once it is thawed.
Defrosted brie is really easy to use, and it makes managing it so simple. I highly recommend taking the time to do it before using it in preparation.
Tips for defrosting brie
Use a plate: Don't skip out on using a plate or bowl because the thawed brie will leave behind quite a bit of moisture. You don't want to make a mess in your refrigerator.
Make it faster: If you are short on time, you can keep your brie in its wrapping and run it under cold water. This will defrost it quicker.
What to do with thawed brie
There are dozens of ways to use thawed brie, and many are super easy and delicious:
Make grilled brie. I love to grill brie and serve it to guests with fruits, veggies, and carbs to dip.
Serve a cheese platter. If you aren't feeling up to firing up your grill, just serve it uncooked on a cheeseboard. With the craze of cheese platters these days, there are endless tutorials you can use for inspiration if you aren't sure the best way to arrange.
Other foods to freeze
If you need more freezing guides, check out some of these:
All other frozen food guides can be found here.