Cake is one of the best desserts and one that people love eating on many occasions. It's easy to make, pleases most everyone, and comes in several different flavors.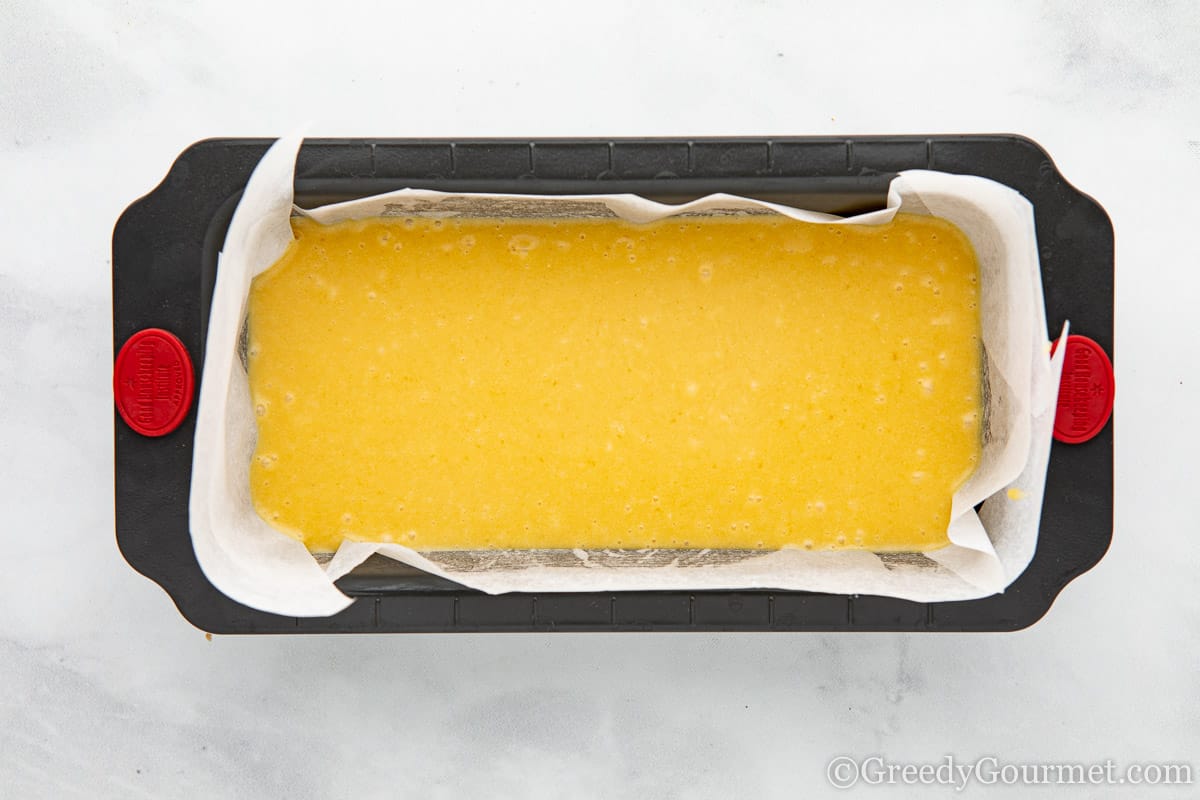 Every now and again, we run short on time when preparing a dessert, and it'd be easier to pull batter from the freezer and bake a cake that's already been mixed. So, can you freeze cake batter? Let's discuss.
Can you freeze cake batter?
Yes, you absolutely can freeze cake batter. However, there are lots of details to consider when you freeze batter, so be sure you follow these instructions carefully and take things into consideration before doing it.
Does cake batter freeze well?
Whether cake freezes well or not depends heavily on the recipe. For example, batters with whipped egg whites, or anything else that will make it really light and airy, do not freeze well because their textures change in the freezing process, and this can ruin the cake.
It is best to freeze a cake that is a little denser, like an oil-based cake batter. This will not change the structure of the cake as much, and it will be a lot better cake batter to cook once you've thawed it.
There are also some ingredients to avoid when freezing cake batter. For example, baking soda will give your cake batter a lot of grief during the freezing process, as will whipped eggs. You'll be better off freezing a cake batter that uses baking powder or other ingredients that freeze well.
Can you freeze homemade cake batter?
Yes, you can absolutely freeze homemade cake batter. In fact, this guide contains more details about the freezing and thawing process of a homemade cake than store-bought cake batters.
Can you freeze store-bought cake batter?
Yes, you can freeze a store-bought batter. If you are worried about it at all, make sure you thoroughly read the package and be aware of any ingredients that don't freeze well and therefore shouldn't be frozen.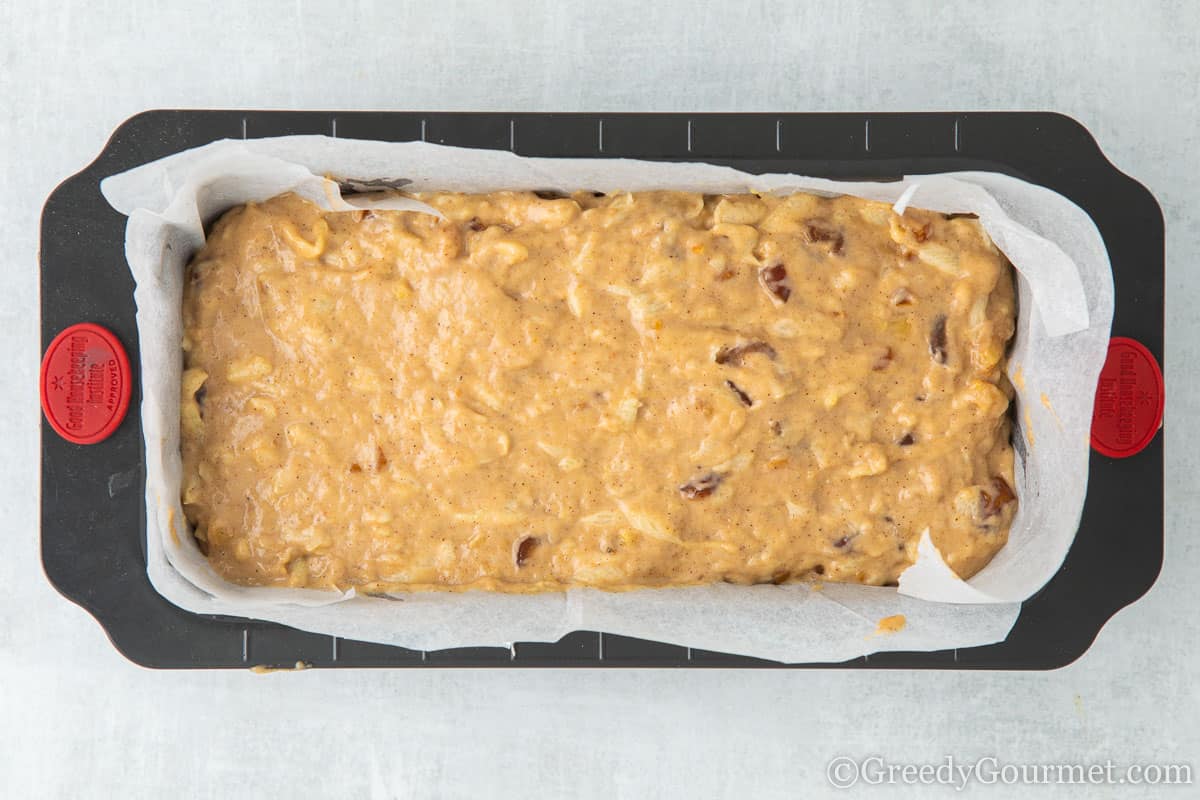 What you need to freeze cake batter
You don't need much to freeze cake batter, just freezer bags and everything you would use to bake cakes.
How To Freeze Cake Batter
So, here's what to do:
Mix the entire batter according to the instructions and pour it into freezer bags.
Put it into the freezer.
See, it's that simple!
How long does it last?
Frozen batter should last up to three months. If there are any ingredients that cannot stay in the freezer for up to three months that are included in the cake recipe, make sure you follow that freezing shelf life.
For example, if you have fruit in your cake that can only be in the freezer for one month, only keep your cake batter in the freezer for one month.
How to defrost cake batter
The best way to defrost your cake batter is by putting it in the refrigerator overnight. You don't want to use the microwave, or any other method that uses heat, because this could cook the batter before you are ready to bake it.
Can you freeze batter as cupcakes?
Yes, you can absolutely freeze cake batter as cupcakes, and it's actually a really wonderful way to use your frozen batter. Here's what to do:
Mix up your batter according to the instructions and pour it into your cupcake pan or muffin tin.
Put the entire muffin tin in the freezer and allow it to freeze completely.
Remove the individual cupcakes from their tins and store them in an airtight freezer bag.
When defrosting cupcakes, make sure you put them back into their pans so they keep their shape as they thaw out.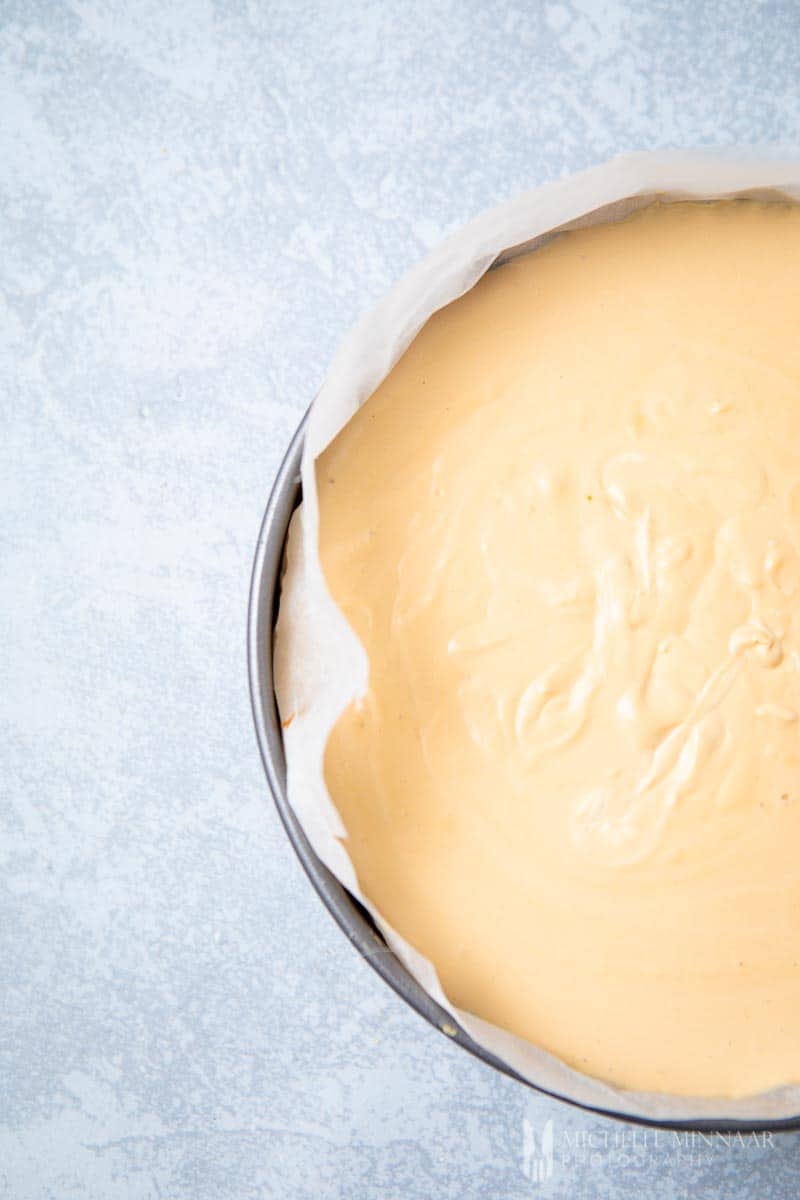 How to tell when it's gone bad
Like with any frozen food, if you notice your batter has developed an odor or grown mold, do not bake it. It is no longer safe to eat.
Freezing Tips
Make sure you are using airtight containers like freezer bags, but ones that allow the cake a little space to expand, as it will do so in the freezer.
Mix as much of the cake batter as you can before you freeze it. It will be tough to mix in more ingredients once it has thawed. So unless you absolutely can't freeze it, put it in your cake batter before freezing.
If you are freezing a layer cake or one that's shaped, you'll follow a method similar to freezing cupcakes where you freeze it in its baking pan so it retains its shape, then transfer it to an airtight container. Like with cupcakes, make sure you put your frozen cake batter back into its pan so that it does not lose its shape while it thaws.
If you are freezing your cake batter in plastic bags, be very careful when you place them in your freezer. You do not want cake batter to seep out of them. If you do not have a space to make sure they are sitting upright, it may be best to store cake batter in a container of some kind that keeps them sitting upright.
How to deal with frozen cake batter
Frozen cake batter can be a little finicky. It's tougher to incorporate new ingredients, and sometimes it separates depending on the recipe, like carrot cake batter.
Make sure you give it a good stir before baking and that it is thawed completely before putting it in the oven.
Cake recipes to avoid freezing
Mini cake batters will freeze very well, and you will end up with a wonderful freshly baked cake. However, some cake batters don't do quite as well.
You can freeze carrot cake batter, or any other cake mix that is not meant to get fluffy. However, some cakes, like chiffon or angel food, are not going to freeze as well because they are supposed to have an airy texture when baked.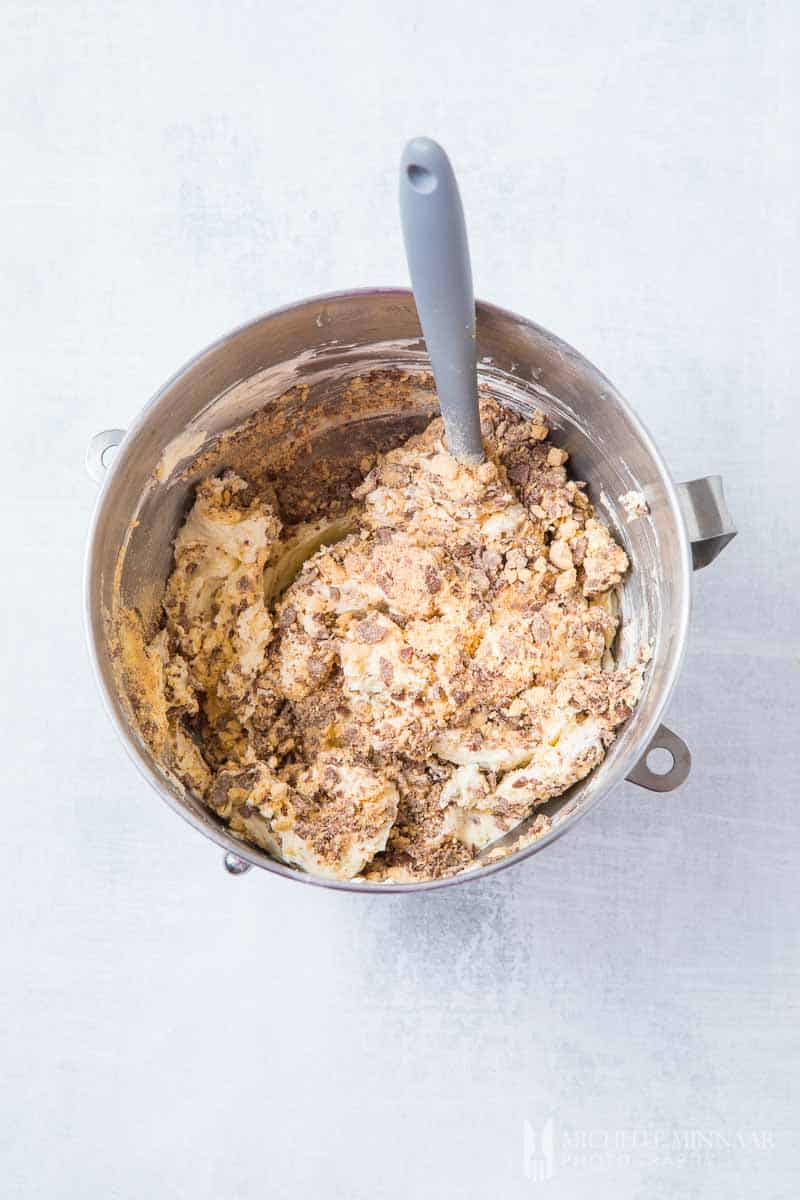 How to add moisture back
It is going to be very difficult to add any wetness back, so try to do that before you freeze cake batter. Mix in all of the ingredients, and make sure that you have stored it in an airtight container to safe it from drying out in the freezer.
Things to avoid
Avoid freezing cake batters that aren't going to freeze well, as detailed above.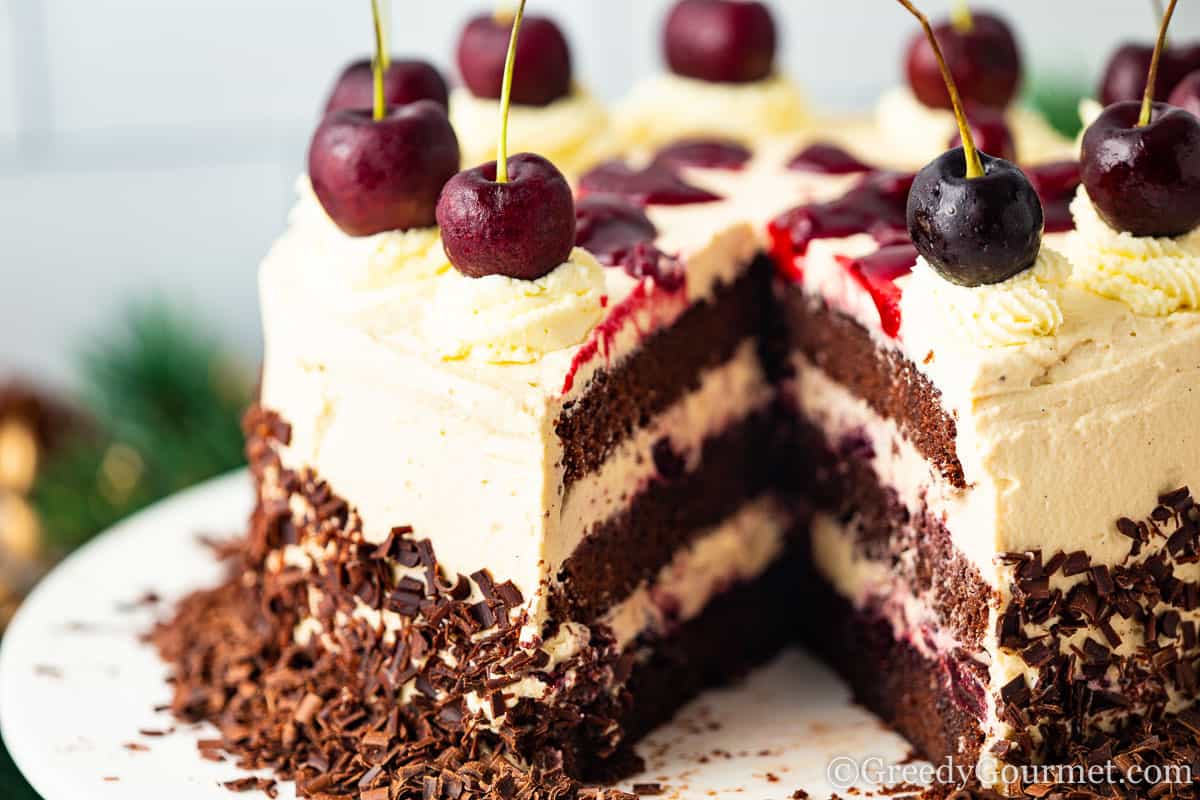 Can you freeze individual ingredients?
Yes, you can freeze individual ingredients, but it is not best to do. Mix in as much as you possibly can before you freeze your cake batter.
Can you freeze dry cake mix?
As with individual ingredients, yes you can freeze dried cake mix, but it really is not necessary. Just freeze the entire cake batter.
Can you refreeze cake batter?
No, you should not refreeze cake batters. You can freeze cake after it's been baked, but you should only freeze cake batter once.
Can you freeze entire cakes?
Yes, you can absolutely freeze entire cakes. It is just as easy to freeze an entire cake, and a whole cake is going to last longer in the freezer than cake batters will.
How long do frozen cakes last?
When wrapped in plastic wrap, frozen cakes last for quite a while. Though they are best after up to three months, they can last quite a while in plastic wrap.
There are many couples who celebrate their one-year anniversary by having some of their wedding cake. It probably doesn't taste as good, but it won't hurt you to eat.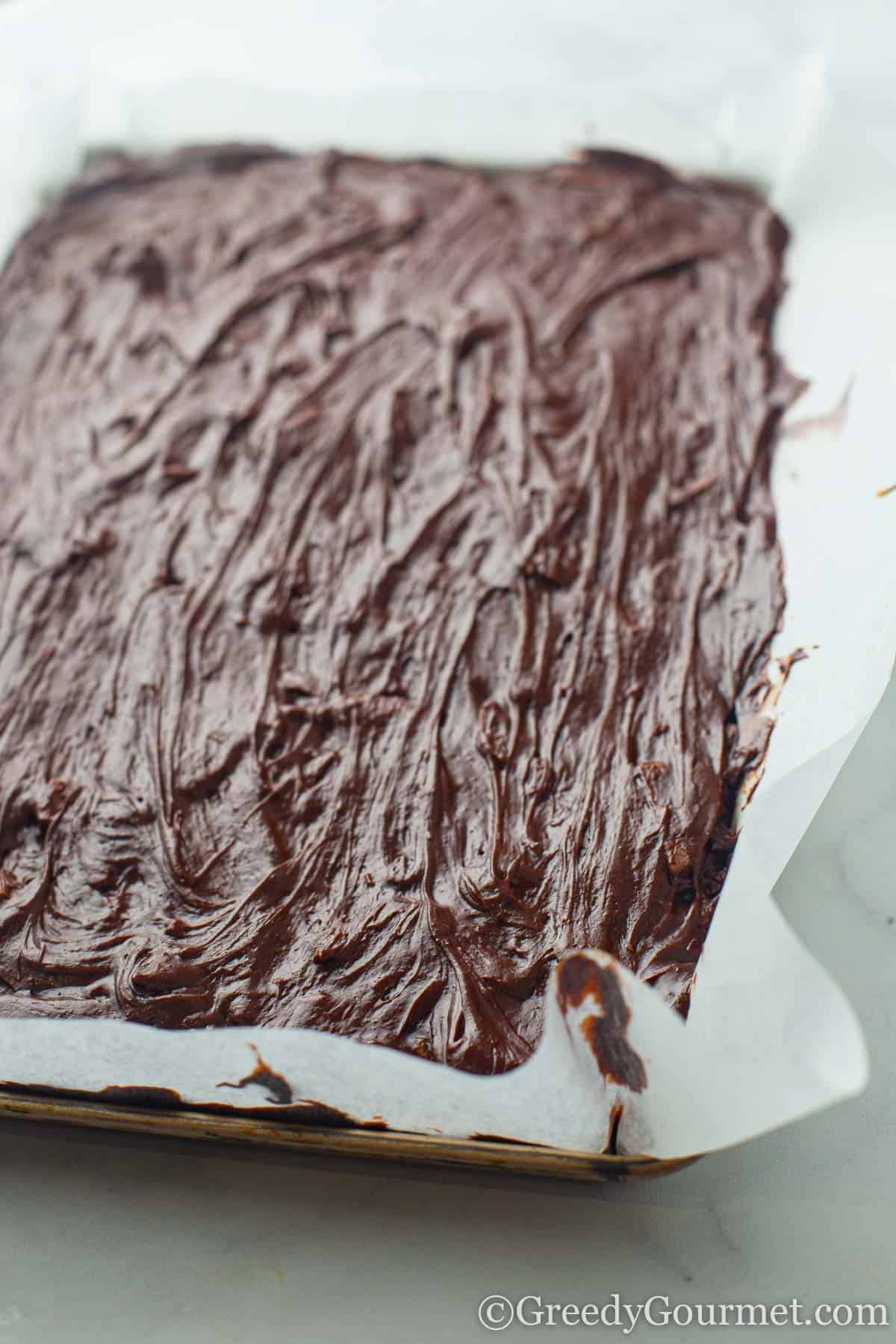 How to defrost a cake
Defrost your cake as you would your cake batters and stick it in the fridge overnight. Avoid any heat because you could continue cooking the cake or melt the frosting.
Can you refreeze a baked cake?
Yes, you can refreeze a baked cake. Just re-wrap it in plastic wrap, put it in an airtight container, and it should be good to go.
However, you don't want to do this too often, as eventually it will take a toll on its taste and texture.
How to know when a cake has gone bad
If a cake has any freezer burn on it or has somehow gotten mold, do not eat it.
Can you freeze cake batter after it's been sitting out?
I would not recommend freezing the batter after it's been sitting out as this could contaminate the batter.
More freezing guides
Check out some of my other freezing guides here: