If you're a fan of feta, you most probably buy big blocks of the stuff. Especially if it's on offer! But what if you find yourself with more than you can use? Have you ever wondered… "can feta cheese be frozen?"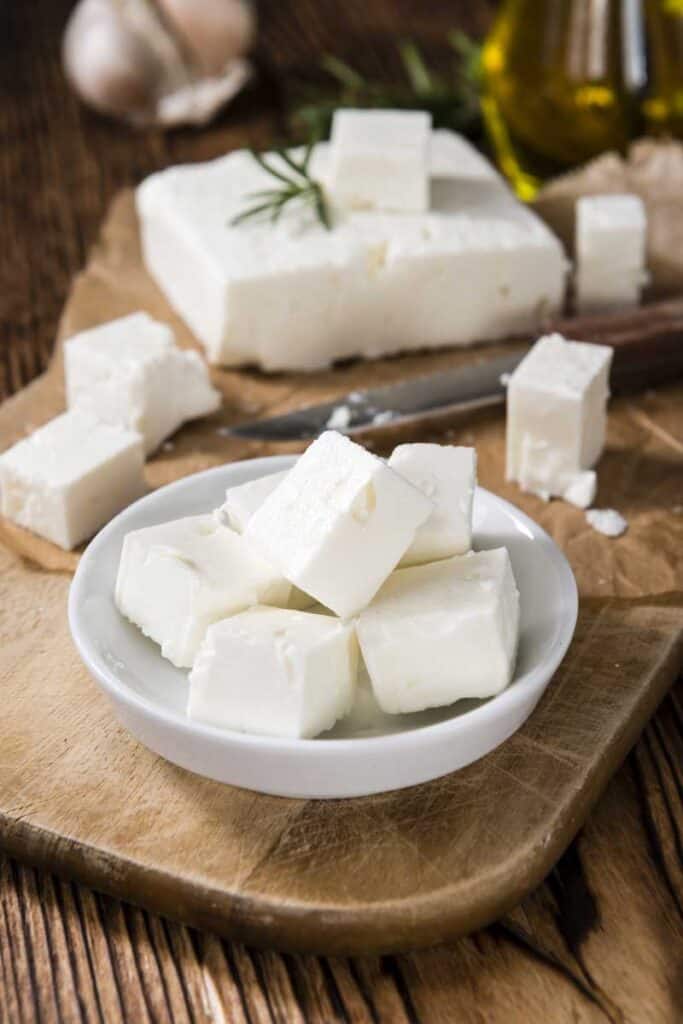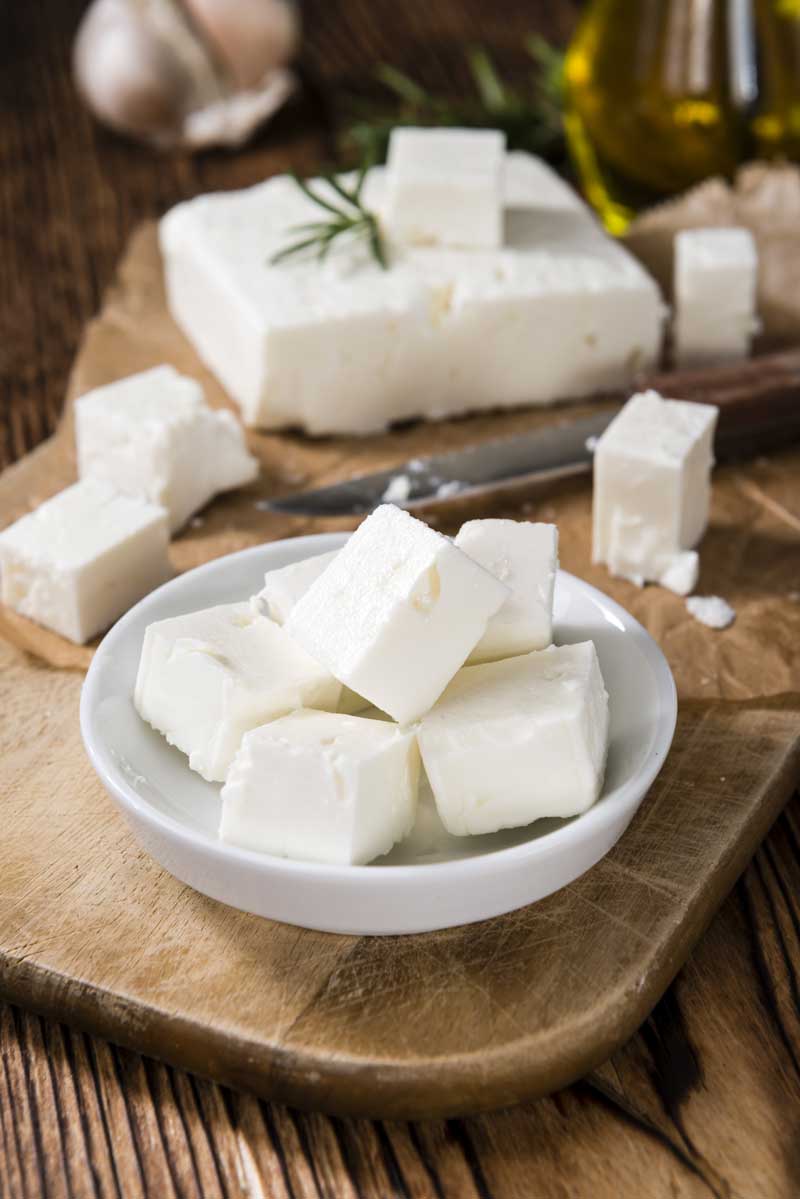 Some cheeses can be frozen, others not so much. But can you freeze feta cheese? And if so, how do you freeze it? Well, let's take a look…
Items you'll need to freeze feta cheese
What is feta cheese?
An absolutely essential element of Greek cuisine, feta is a delicious white cheese that goes well in so many dishes. Like other cheese, it has a different flavour and texture, depending on how long it is aged for.
Made with cow's milk (although sometimes a mix of goat's and cow's milk is used) it's brined and cured, before being aged. The younger types are soft, creamy and fresh. The more mature type is dry and crumbly with a more intense flavour.
Both are delicious in their own way and taste amazing when eaten with a drizzle of olive oil and a few tomatoes. This heavenly Greek cheese also makes a perfect addition to salads, pizzas, pastas or even in a big club sandwich.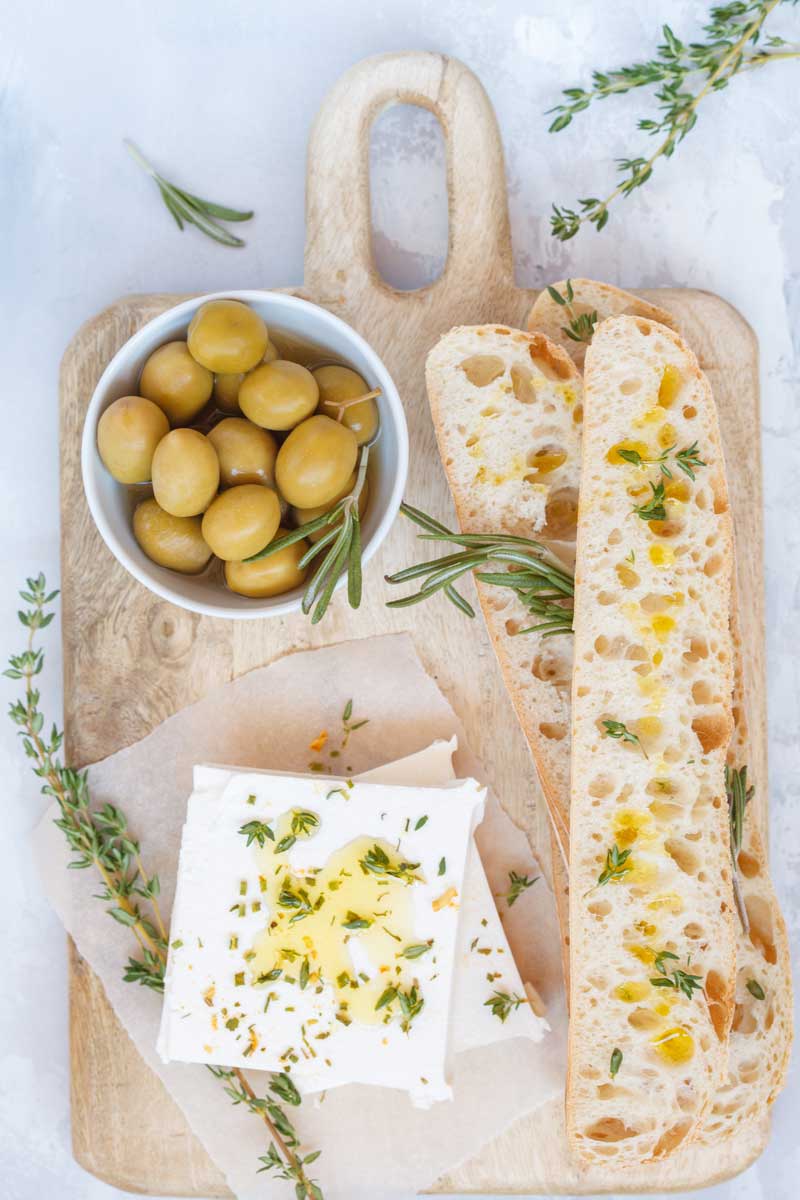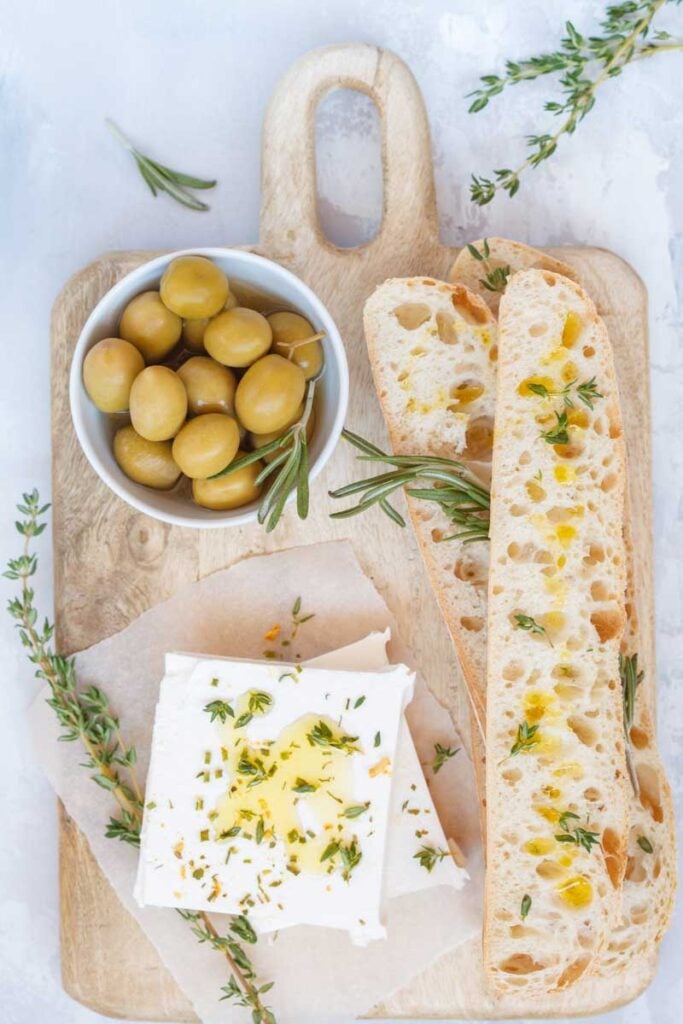 How to store feta cheese in the fridge
Storing feta cheese in the fridge keeps it fresh for a few days. How long it lasts in the fridge depends on whether or not it's brined. Feta cheese normally comes in a liquid (brine) to keep it fresh for longer. If you take it out of the brine you can keep it in the fridge for 4-7 days.
Keeping it in the brine keeps it fresher for longer. It should last between 3 to 4 weeks in brine after opening.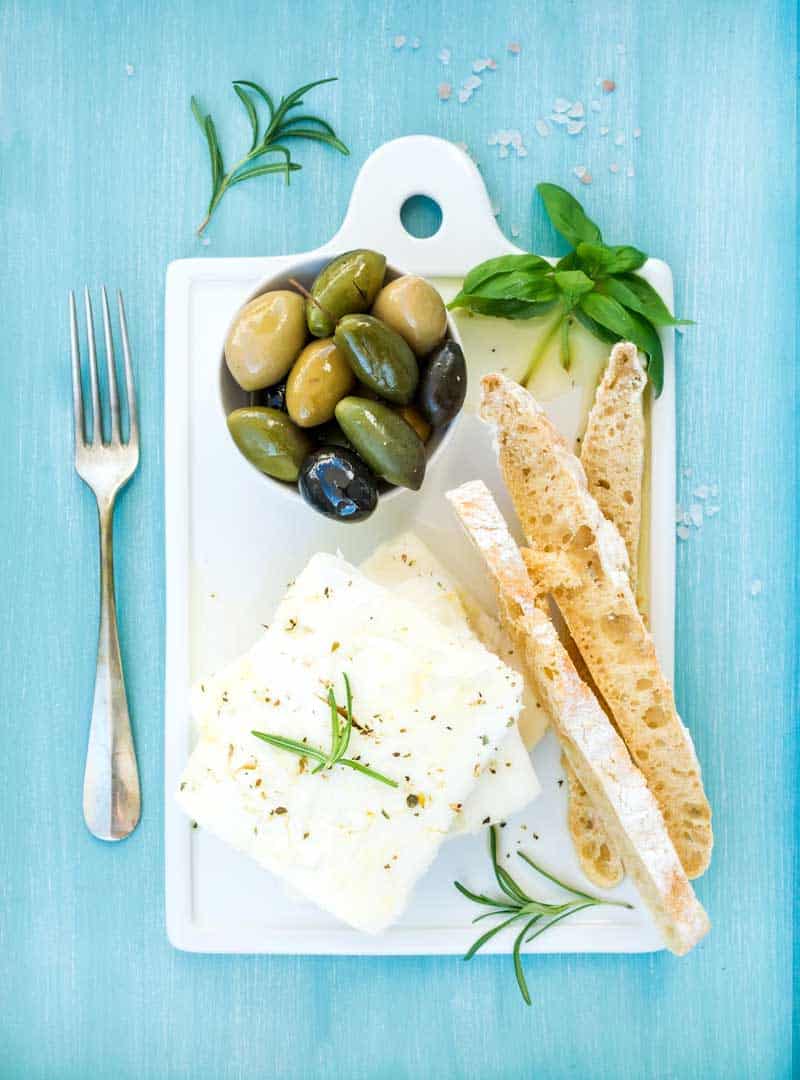 Can you freeze feta cheese?
When it comes to freezing cheese, some feel the effects of life in the freezer more than others. Hard cheeses are typically better than soft cheeses. Although feta isn't the best cheese to freeze, it's definitely not the worst.
So, can you freeze feta cheese? Yes, you definitely can. But there are a few things you'll need to bear in mind before freezing feta cheese.
Freezing changes the taste and texture of feta cheese. Feta can lose a little saltiness and become more crumbly after it's been frozen.
While having extra crumbly cheese out of the freezer can be a good thing (scattered over a salad it'll be divine) having it less salty could be a problem. But, if you prefer it less salty, freezing feta cheese might make it even more appealing!
If you prefer your cheese on the salty side and don't want it to lose its saltiness, you could always place it in brine after you thaw it.
So, as frozen feta cheese can lose a little flavour, it'll work better when cooked into a dish. It'll still be great with salads, but you might need to make some tweaks to the recipe, adding a little extra olive oil or salt to balance the flavour.
How long does feta cheese last in the freezer?
Freezing feta cheese is a great way to extend its shelf life. But keep in mind that when you freeze feta cheese, it will eventually spoil.
It's best to use this cheese within a month, although it will keep frozen for two months. After that, the flavour and texture will really start to suffer.
Once you've thawed it, use it within 72 hours. If not, the cheese may become too sour. Also, never refreeze this cheese – this will promote bacteria growth and could cause food poisoning.
How to thaw feta cheese
The best way to thaw this Greek cheese is by placing it in the fridge. This can take 3-12 hours, depending on the size of your block (quicker if you freeze individual portions). Your best bet is to defrost it overnight. It'll be perfectly thawed in the morning.
If you've got a tasty salad recipe planned for lunch and you just can't wait, place it in a bowl of cold water. It'll defrost within a couple of hours. Make sure to place any unused cheese back in the fridge.
Ideas for using thawed feta
Once you've thawed your feta, you may need some inspiration. Here are a few ways to use feta after freezing: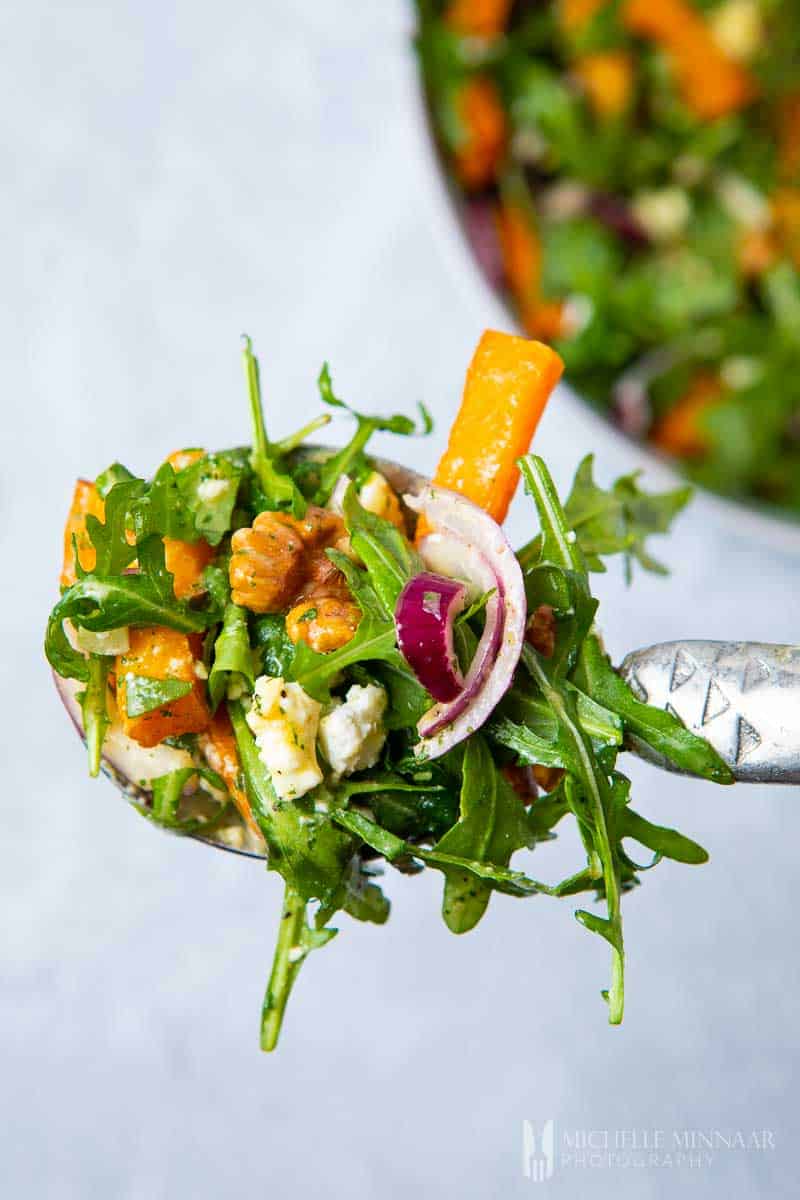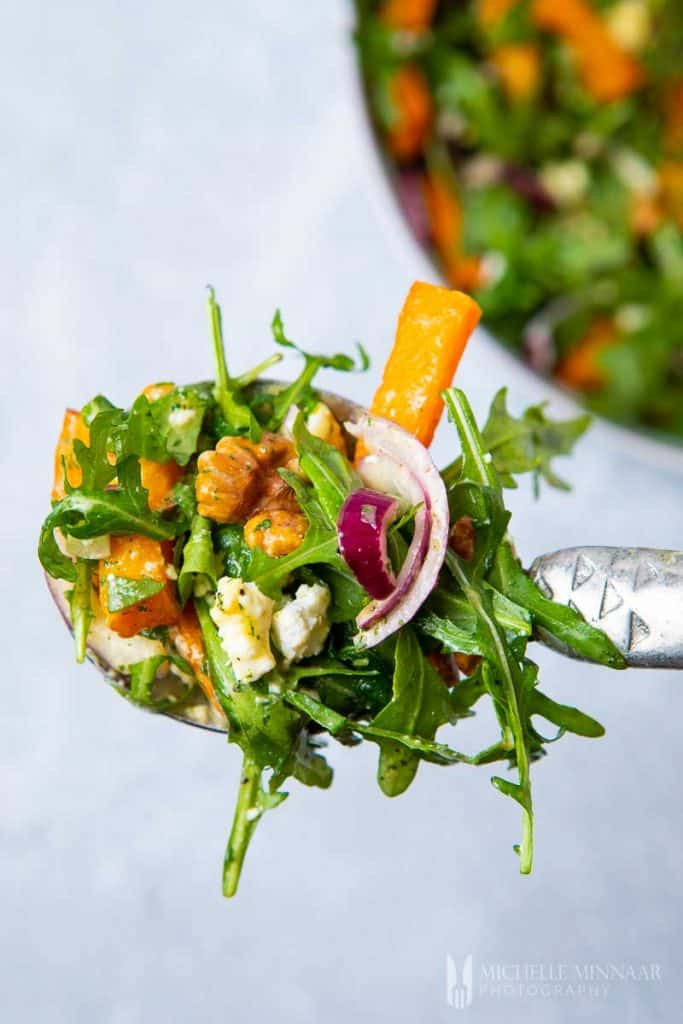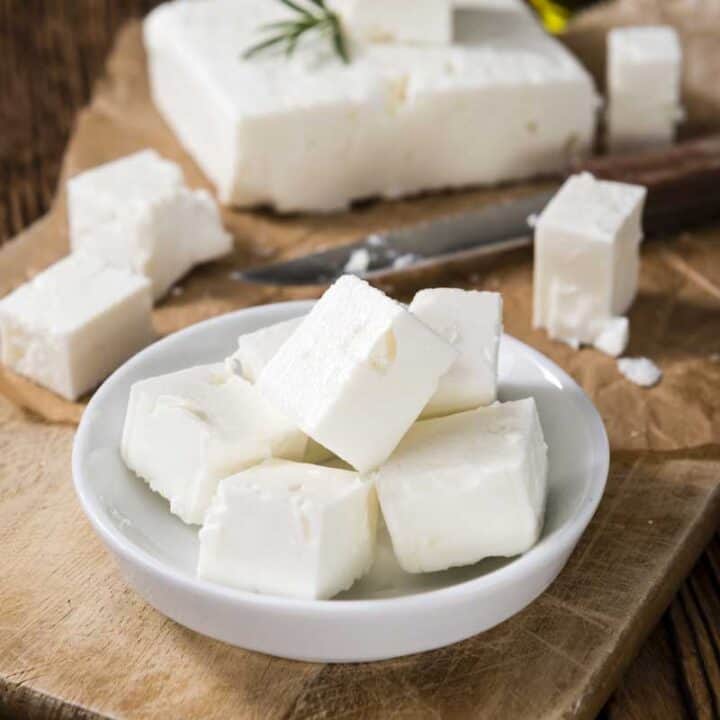 How to freeze feta cheese
Yes, you can freeze feta cheese! Click here for a complete guide to learn how to freeze feta cheese step-by-step and how to thaw it for best results!
Materials
Feta
Knife
Cutting board
Cling film (plastic wrap)
Resealable freezer bag
Vacuum sealer and vacuum sealer rolls
Permanent marker
Instructions
If purchased in a block, cut the feta into smaller portions
If it's brined, drain the liquid away and pat dry with a paper towel
Double wrap each piece in plastic wrap. Then place each piece in a freezer bag and seal it (or vacuum seal roll, and vacuum seal it). It is particularly important to remove excess air with mature, crumbled feta before you freeze it, as it has a greater surface area.Label
the bag or container with the date of freezing and place it in the freezer.
Notes
You can freeze it for up to 2 months (1 month is best, to avoid losing flavour).
Make sure that your containers and freezer bags are airtight, to avoid freezer burn.
Once thawed, if it's lost some saltiness , place in brine for a couple of hours. Do not refreeze.
Feta cheese recipes
Here are a few great feta based recipes, to give you some ideas of how to use your feta, once thawed: