Can you freeze peppers? Fret not. Here's your answer plus extra of other handy information such as how to do it.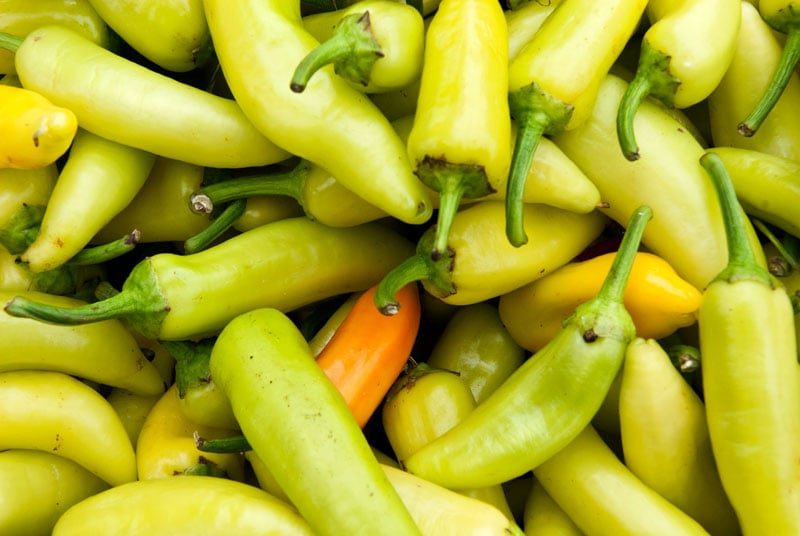 Equipment Needed to Freeze Peppers
Here's what you'll need to for your bell peppers:
So, Can You Freeze Them?
Yes, you can! It is a great way to preserve peppers for future use but pay close attention because a certain protocol needs to be followed.
Can You Freeze Fresh Peppers?
You can absolutely freeze fresh peppers, and I highly recommend it. If you have garden fresh peppers, do yourself a favor by keeping them in the ice box so you can retain their freshness and have something delicious all year long.
Can You Freeze Hot Peppers?
You can freeze fresh chillies, but the method is just a little bit different. But no worries, it's actually much easier!
Wash the hot peppers in hot water.
Place in an airtight container and freeze.
See? It's much easier to freeze hot peppers. You do not need to cut them or remove the stems and seeds.
Can You Freeze Bell Peppers?
Yes, you can definitely freeze bell peppers! And lucky for you, there is no extra step you need to take for bell peppers. You freeze bell peppers the same way you do sweet peppers. You can also follow this method to learn how to freeze chili peppers.
Can You Eat Frozen Peppers?
Sure, you can eat frozen peppers. They may not taste the best, but eating them frozen certainly won't harm you.
I suggest letting them thaw before using them, but there are a variety of ways to use frozen peppers.
Can You Flash Freeze Peppers?
Good news, you already are flash freezing your peppers just by using this process. No need to blanch bell peppers. Just put them in as is.
Will Freezing Bell Peppers Save You Money?
You will definitely save money by keeping peppers frozen. Now, bell peppers do not cost that much at the store, but other peppers like habaneros, serranos, chili peppers, and jalapeño peppers can sometimes be pricey, and sometimes they are hard to find.
When you have frozen peppers, you not only save money, but know that you have some available, which is especially nice in colder months.
Do You Need to Deseed the Peppers Before Freezing Them?
It depends on which type of pepper you intend to keep frozen. If you are freezing a bell pepper or another sweet pepper, you should remove the seeds. 
If you are keeping a hot pepper frozen, there is no need to remove the seeds. The seeds are what give hot peppers their spice, so you want them to stay intact when freezing. 
If you do freeze a seed with a bell pepper, don't worry about it. It won't hurt anything.
Can You Freeze the Stems?
Like the seeds, whether or not you freeze the stems depends on the type of pepper you freeze. If you are freezing a bell pepper or sweet pepper, remove the stems. 
If you are freezing hot pepper, just leave them as is. But there is, again, no worry if you do freeze them.
Should You Wear Gloves?
It is recommended that you wear gloves anytime you handle hot peppers. But, since you are not going to be cutting them, you are probably okay if you don't have any on. 
Wear gloves if you have them just to be safe, but don't get bent out of shape if you don't have any in your kitchen.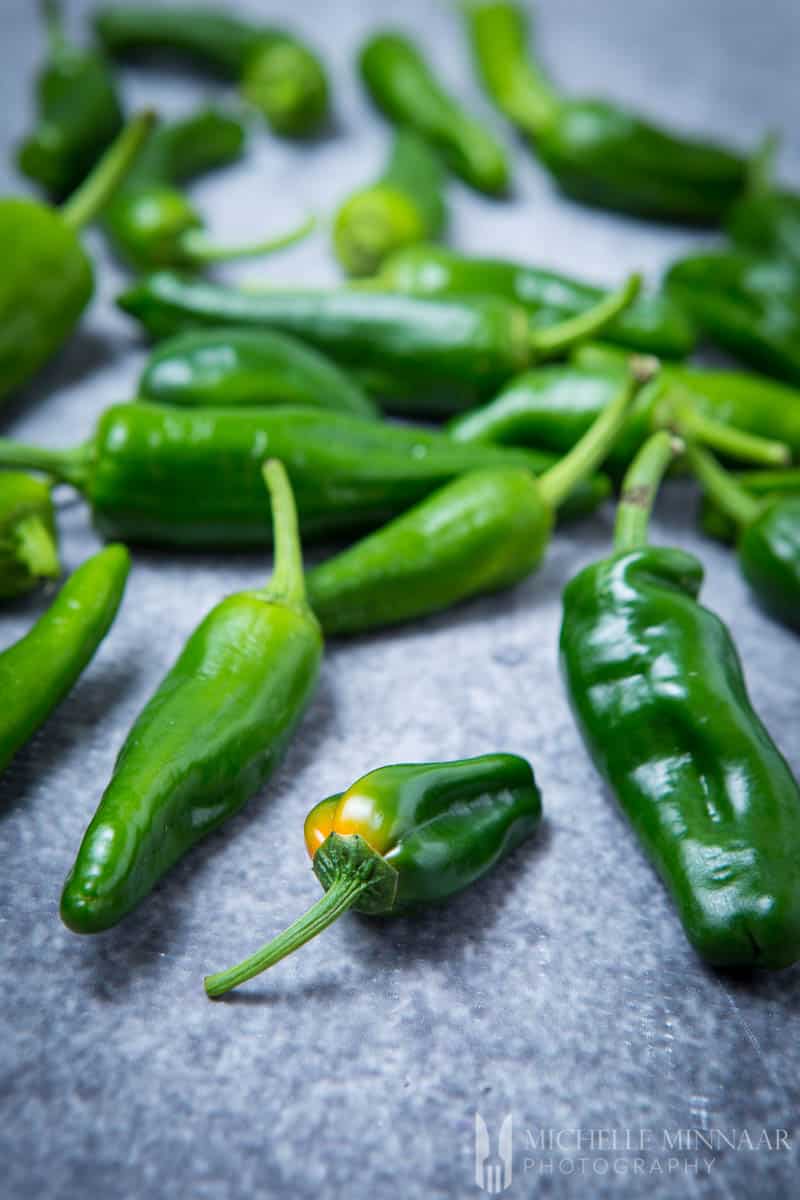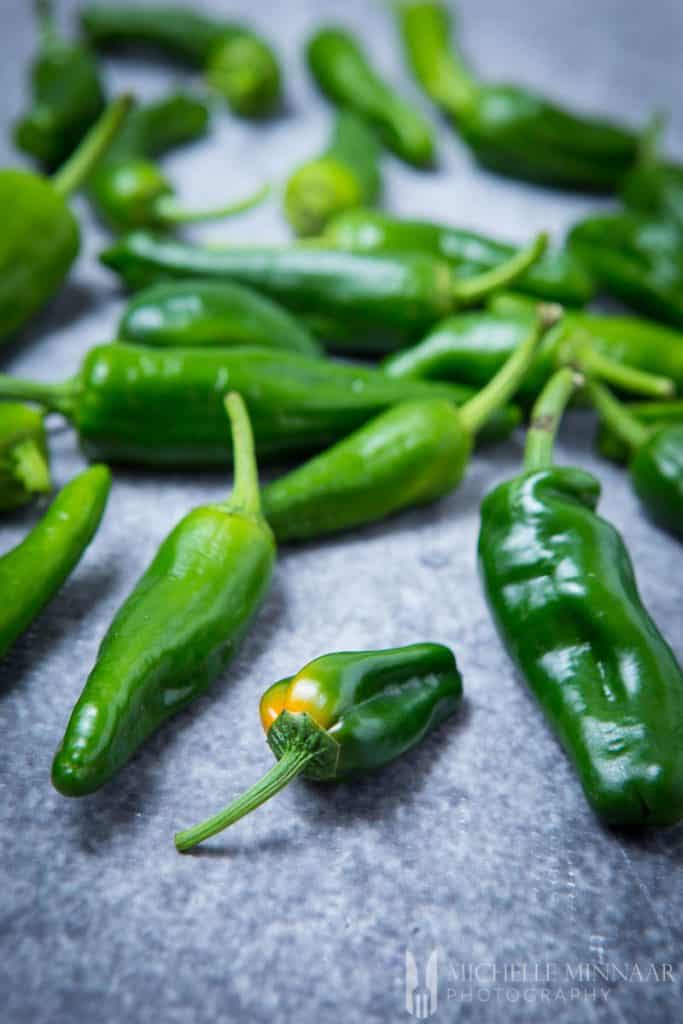 Is it Essential That You Cut the Peppers Before Freezing?
No, it is not essential. As mentioned, some should be left whole, but they can all be frozen whole.
Can You Freeze Whole Bell Peppers?
You can definitely freeze bell peppers whole. Whole peppers do take up a lot of space in the freezer, but if you are all right with that, it's a great way to freeze bell peppers if you want to use them for something like stuffed peppers.
Bell peppers freeze beautifully. You can put them in freezer bags, or just place them on a tray like a cookie sheet. 
Cut open the tops and pull out the seeds before putting them in the freezer.
How Long Will They Last?
They will last about a year.
Can You Keep Them in the Fridge?
You can keep cooked or raw peppers in the fridge, but they will not last as long as they will in the freezer.
To keep your precious yellow and green peppers at their peak, I highly suggest keeping them in the freezer.
How Can You Prevent Freezer Burn?
You can prevent this by ensuring your vegetables are in an airtight container.
Can You Use a Freezer Bag?
You can definitely use a freezer bag to freeze your bell peppers. Freezer bags are a great way to freeze, especially if you are using diced peppers or pepper pieces.
A freezer bag is just a plastic bag with a good seal to keep any air out. This should help them stay ripe and fresh all winter long.
Will Freezing Peppers Affect the Texture?
The texture of your peppers may change just a bit. They might not be quite as crispy frozen as a fresh pepper, but they will still have a great texture.
Depending on what you are doing with them, it may not matter what the texture is like. If you are going to eat them raw, you of course want them to maintain their crisp, but if you are going to cook them or sauté them, their change in texture isn't going to make a huge difference.
Will Freezing Peppers Affect the Taste?
The taste of the peppers should not change when you freeze them, especially if you used the best quality peppers and removed as much air as possible from the container you used to freeze.
To me, the peppers maintaining their taste is more important than them maintaining their texture, because even in cooked dishes, the taste is still important.
But the good news is that if you follow the directions correctly, all the peppers should be perfectly fine in the freezer.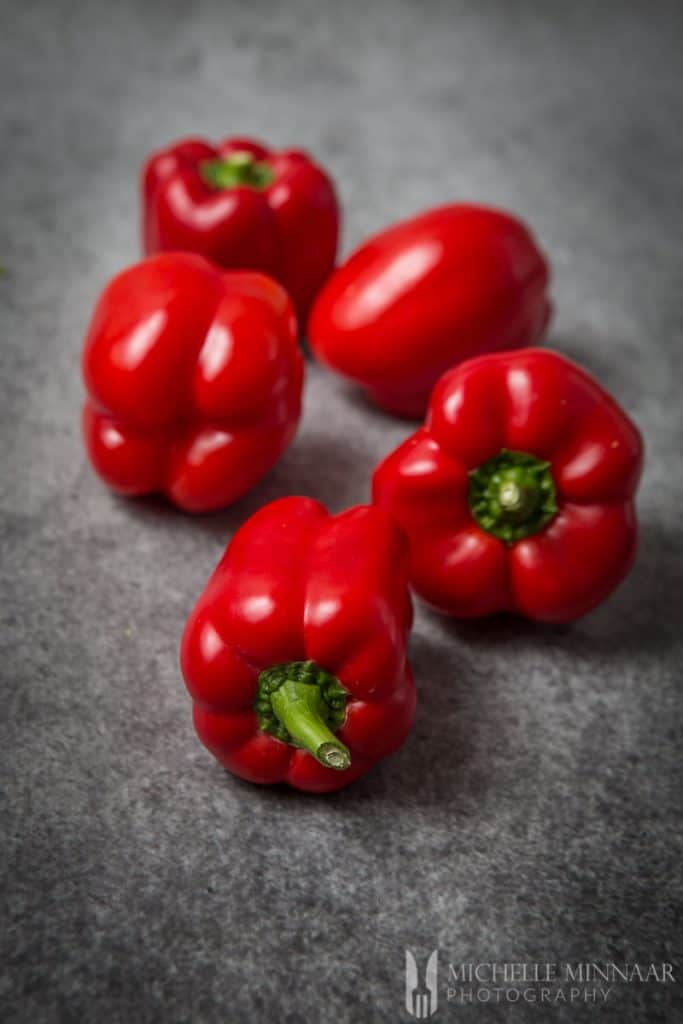 Tips for Freezing Peppers
Here are a couple tips for you to keep in mind during this process:
Arrange the sliced peppers in a single layer on the cookie sheet. They will not freeze evenly if they are stacked on top of each other.
Dry your bell peppers before putting them in the freezer. You can easily drive them with a paper towel.
How to Defrost Peppers
For about every recipe you use, you are going to want to defrost your peppers. For stir fries, soups, and other recipes, they are going to cook up much better when they are defrosted than frozen.
The best way to defrost your peppers is just by giving them some time. Either let them sit in the refrigerator for a while, or even just on your countertop.
You may want to let your peppers dry before cooking with them, as they may have gotten wet while defrosting.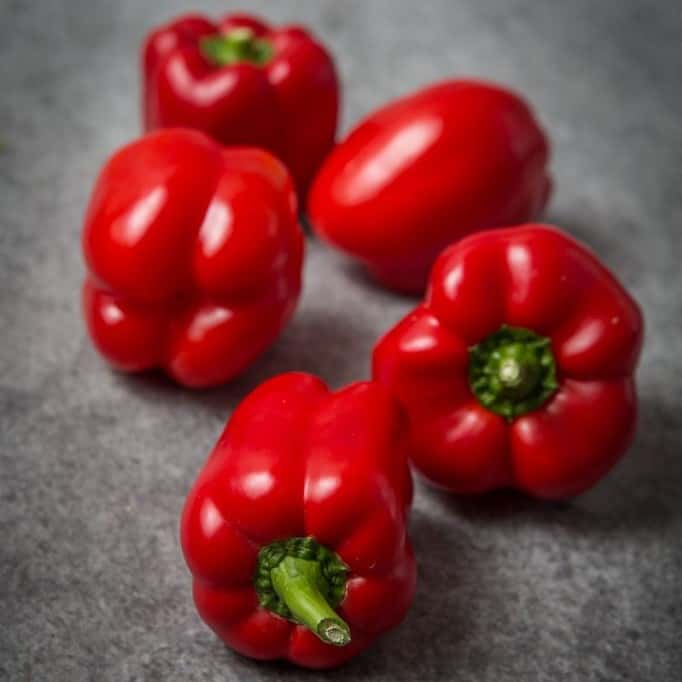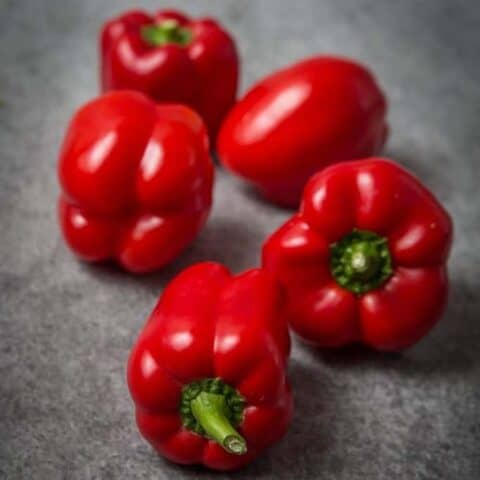 How to Freeze Peppers?
Total Time:
2 hours
15 minutes
Do you have plenty of peppers you don't know what to do with? Learn how to freeze peppers in a few easy steps!
Instructions
How to Freeze Sweet Peppers:
Wash the peppers in hot water.
Remove seeds, stems, and membranes.
Slice the peppers and arrange pepper strips onto a baking sheet.
Place in the freezer for an hour or until frozen.
Store the peppers in an airtight container. Be sure to remove all the air.
If you liked this freezing guide why not have a look at some more?