It's always a bummer when you make a big batch of quiche, only to have it go bad before you can finish it all. So, can you freeze quiche and avoid wasting your leftovers?
The answer is a resounding "Yes!" Freezing quiche is a great way to extend its shelf life and enjoy delicious, homemade quiche anytime.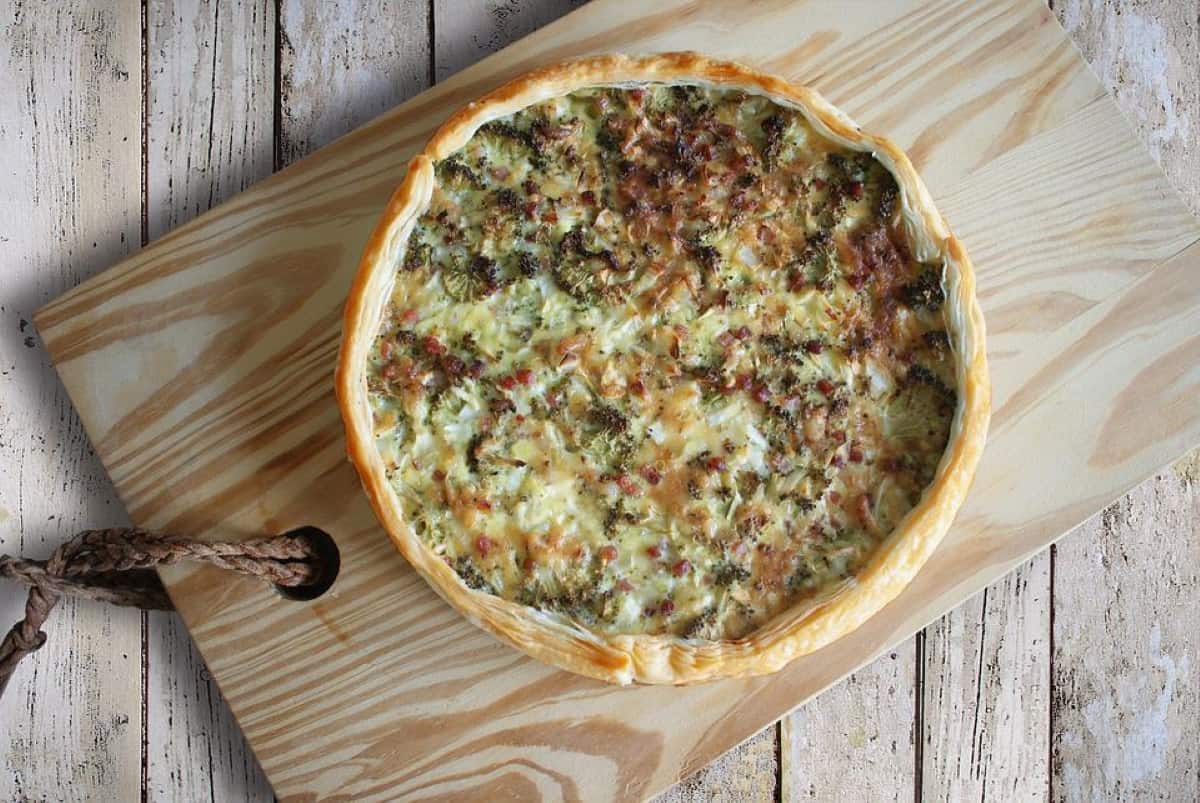 What Is Quiche?
Quiche is a French dish that consists of eggs, milk, and cheese baked in a pie crust. Quiche can be made with a variety of different ingredients, such as meat, vegetables, and herbs. Quiche is typically served for breakfast or brunch, but can also be enjoyed for lunch or dinner.
Can You Freeze Quiche?
Quiche can be frozen before or after baking. For best results, wrap quiche tightly in plastic wrap or aluminum foil before freezing.
Frozen quiche will keep for up to three months. Thaw frozen quiche overnight in the refrigerator before reheating.
Reheat quiche in a 350°F oven until heated through, about 15 minutes.
Now that you know how to freeze quiche, there's no need to let good quiche go to waste!
When properly stored, you can freeze quiche for up to three months. So next time you make a big batch of quiche, be sure to save some for later by freezing it.
Can You Freeze Cooked Quiche?
Cooked quiche can be frozen, but it doesn't freeze as well as uncooked quiche. When your freeze a quiche, be sure to wrap it tightly in plastic wrap or a layer of aluminum foil to prevent freezer burn. Moreover, you want to ensure that you have an airtight seal.
If you want to be able to grab a quick and easy breakfast on the go, why not freeze individual slices? Simply wrap each slice tightly in plastic wrap or aluminum foil.
Then, place the wrapped slices in a freezer-safe bag or container and store them in the freezer for up to three months.
To reheat frozen cooked quiche, thaw it in the fridge overnight, then bake it in a 350°F oven until heated through, about 15 minutes.
While you can thaw the quiche in the microwave, we're not too fond of this method. Oftentimes, you're left with soggy, runny filling. Defrosted quiche from the fridge gives you a firm filling, which is far more appetizing.
How Long Can You Keep Quiche in the Freezer?
Baked quiche will last for three to four days in the fridge or up to three months in the freezer. When stored properly, baked quiche will stay fresh and delicious for a long time. So whether you're storing quiche in the fridge or freezer, make sure it's wrapped tightly.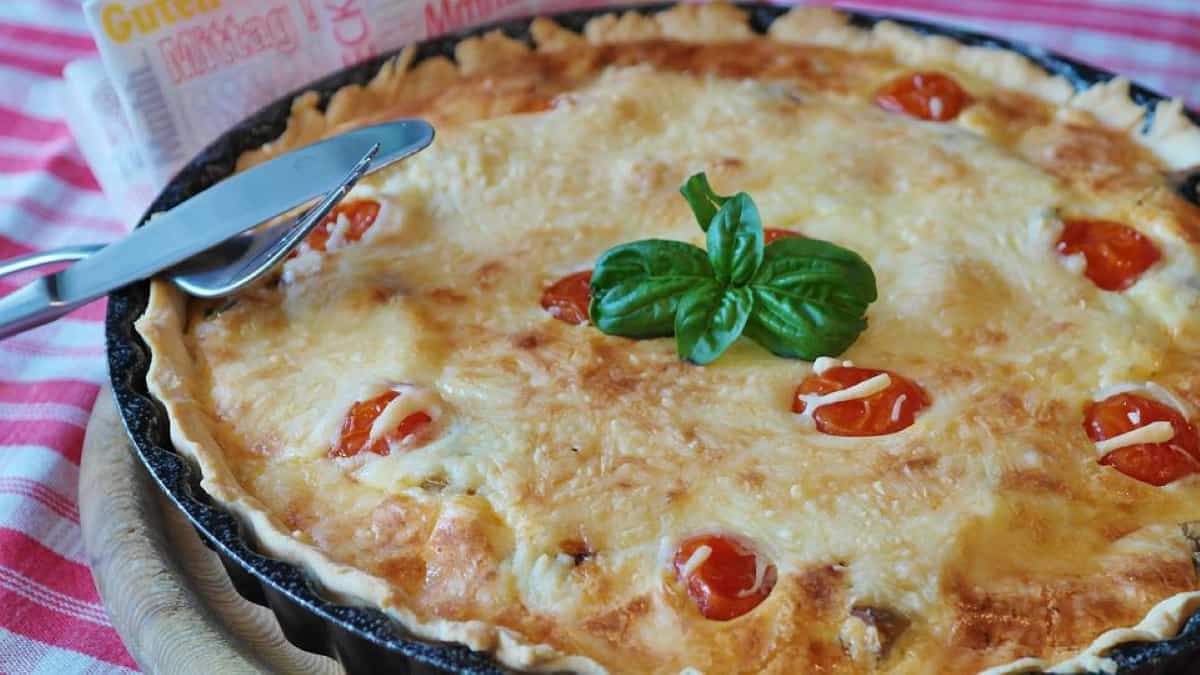 How to Avoid a Soggy Filling
There are a few things you can do to prevent this from happening:
Prebake the crust: Prebaking the crust helps to create a barrier between the filling and the pastry crust, which prevents the filling from seeping through.
Use less liquid: When adding liquid ingredients to the filling, be sure not to add too much. Too much liquid will make the filling wet and runny.
Drain vegetables: If you're using vegetables in your filling, be sure to drain them before adding them to the mixture.
Bake longer: If your quiche seems undercooked, bake it for a few minutes longer. This will help to evaporate some of the excess moisture and prevent a soggy filling.
Make crustless quiche: If you're worried about a soggy crust, you can make a crustless quiche. Simply omit the crust and bake the quiche filling in a greased pie dish. The quiche will be just as delicious, and you won't have to worry about a soggy crust!
With these tips, you can avoid a runny filling and enjoy a delicious, leftover quiche every time!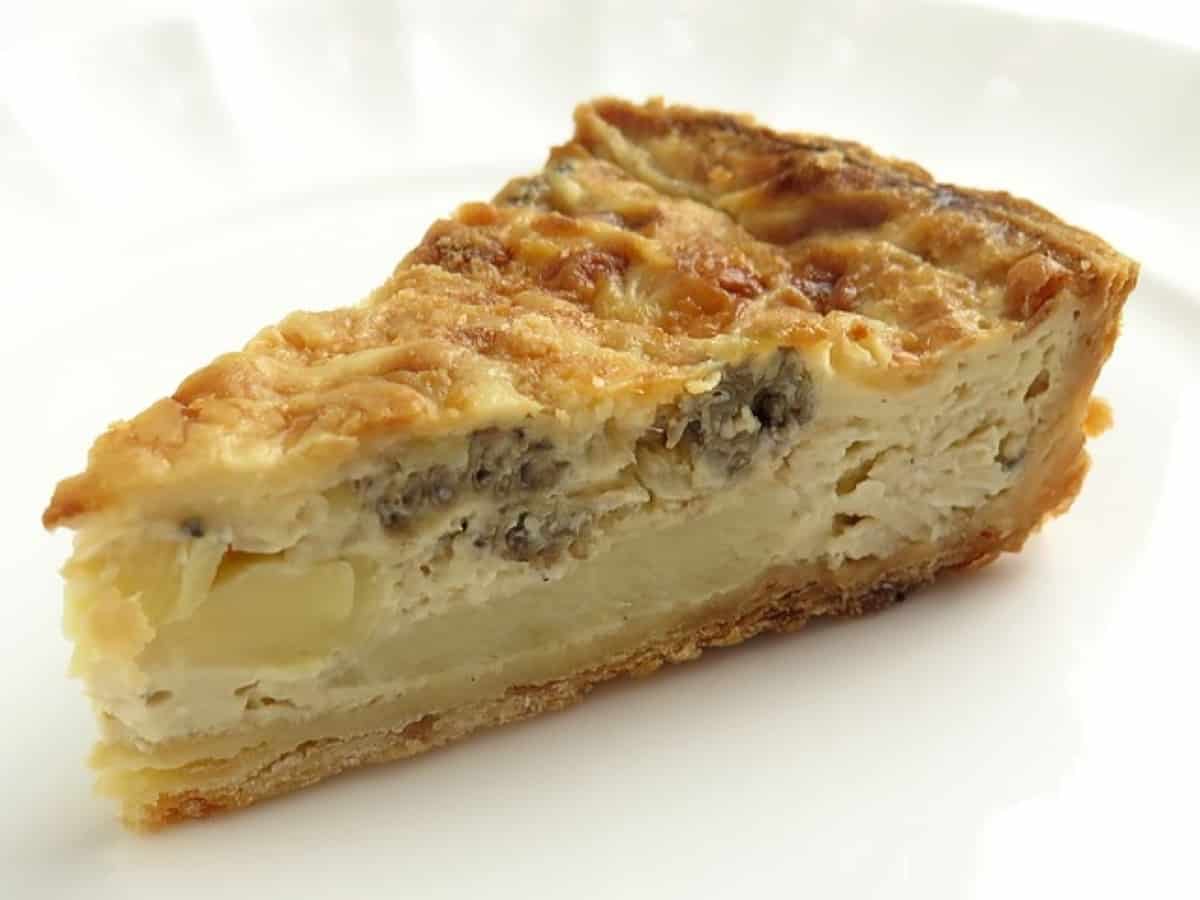 How Is Quiche Prepared?
Beat
Mix ingredients in a large bowl by beating eggs, salt, whole milk, pepper, and heavy cream for about one minute.
Whisk
Once those ingredients are combined, whisk in any additional ingredients.
Pour
After whisking together the ingredients, pour your mixture into a prepared pastry crust.
Bake
Finally, bake for 45 to 60 minutes, or until set. Moreover, you want to acheive a golden brown crust. Let cool slightly before serving warm.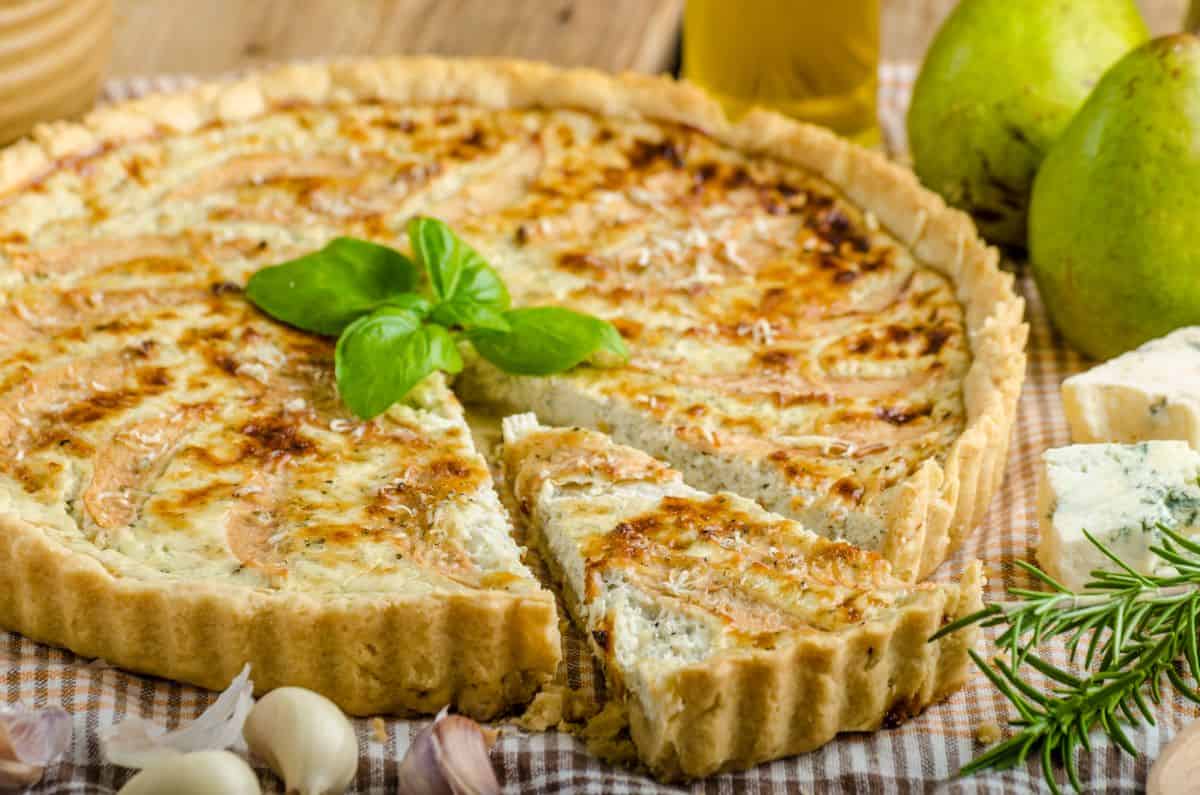 When Can You Eat Quiche?
You can eat quiche anytime! It makes a great breakfast, brunch, lunch, or dinner.
Can You Freeze It?
Absolutely! Quiche is a delicious and easy-to-make dish that can be enjoyed virtually any time of the day. It's also a great option for meal prep and can be frozen for later. Best of all, quiche stays frozen solid for up to three months, making it ideal for prepping ahead of time.
What's more, you can you freeze quiche one piece at a time, or you can freeze a whole quiche. To ensure optimal protection while freezing, place your wrapped quiche in a plastic freezer bag. The extra freezer bag will help prevent ice crystals.
If you're freezing a whole quiche, simply use a large freezer bag or a sizable airtight container. If you don't have either, then aluminum foil works fine if you double it up. The two protective layers will provide the protection you need to avoid potential freezer burn.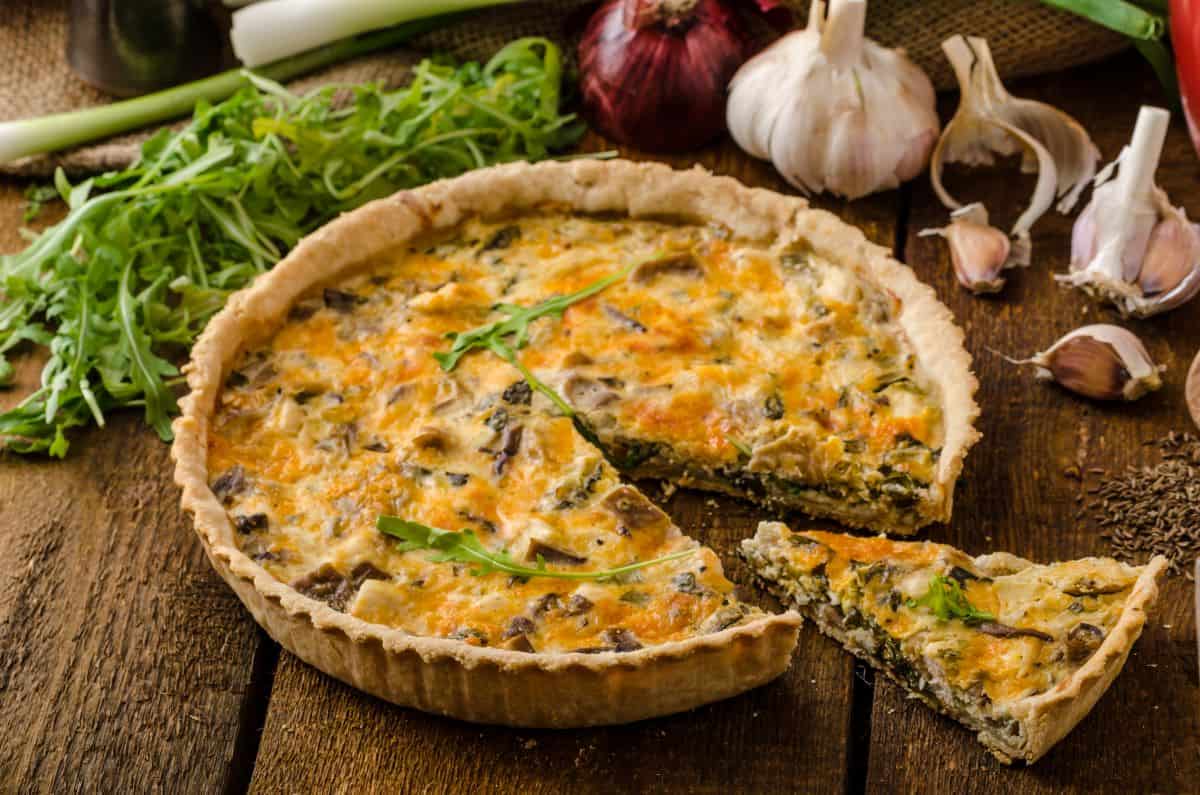 Tips on Freezing Quiche
1. Defrost Your Quiche the Night Before
Defrost your quiche in the fridge the night before you need to serve it. This will ensure that the texture is maintained, and you will avoid getting a watery filling or cracked crust.
Depending on the size and how solid the quiche is, it should take anywhere between 24 and 48 hours to defrost in the fridge. Mini quiches will thaw much sooner, and should only take a few hours.
If you want it ready sooner, you can use a microwave until it's thawed. However, you run the risk of soggy and soupy filling. For best results, stick to defrosting in the fridge the night before.
2. Freeze Each Quiche Component Individually
If you follow the tips and tricks above, you'll successfully freeze your quiche. However, if you want to take your frozen quiche to the next level, you can freeze each component separately and assemble it the night before you want to serve it.
This way, you can thaw and bake each component the night before serving, and then simply assemble the quiche and let it sit in the fridge until you're ready to serve it, preferably with some foil covering the top to maintain moisture.
3. Don't Forget to Date It
Since quiche freezes for so long, it might be in your freezer for up to three months. As such, you want to make sure you know precisely how long it's good for. To avoid any confusion, be sure to write the original frozen date on the wrapper or plastic bag.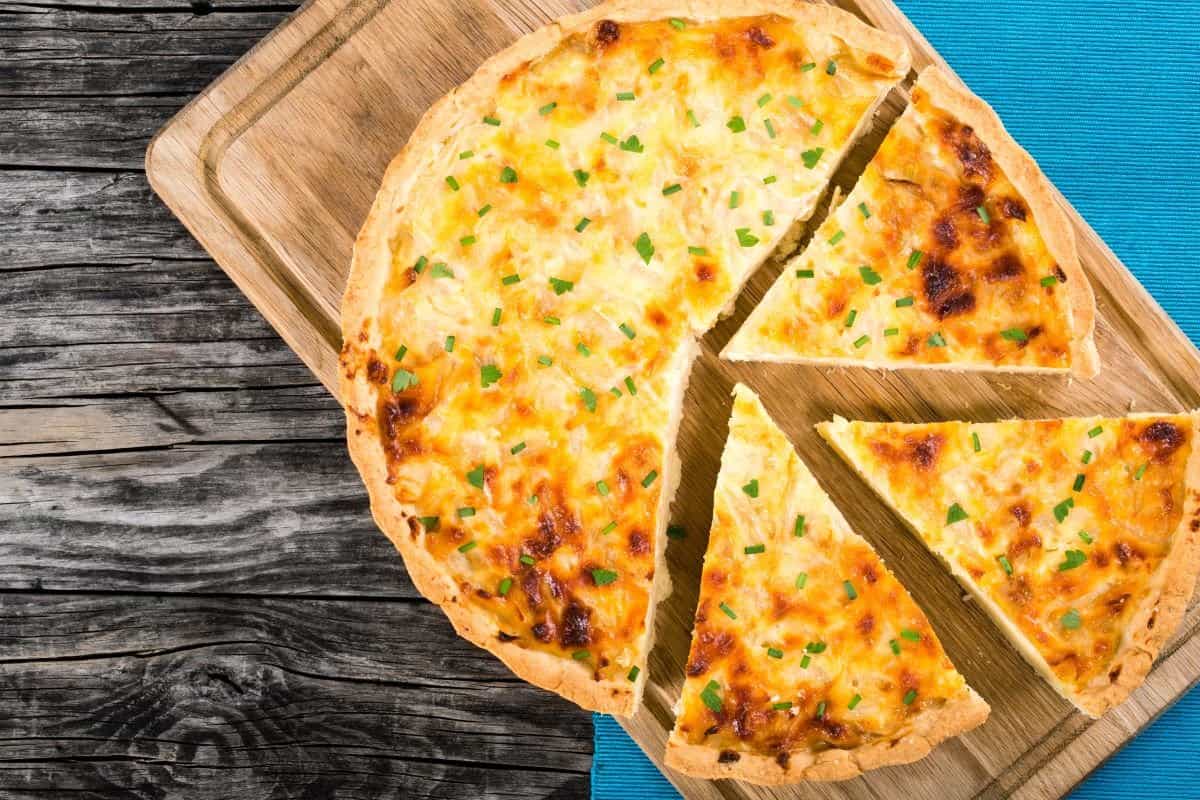 Wrap Up
We hope that this article has been helpful for you to learn about freezing quiche. Now that you know how to freeze your favorite quiche recipe, you can enjoy your favorite quiches any time you want, without having to go through the process of making them from scratch.
Enjoy your delicious frozen quiches, friends!