Watermelon is the perfect summer fruit, but it is often overlooked for frozen fruit. Watermelon frozen is very tasty and very useful. You'll find it just as wonderful frozen as other fruit.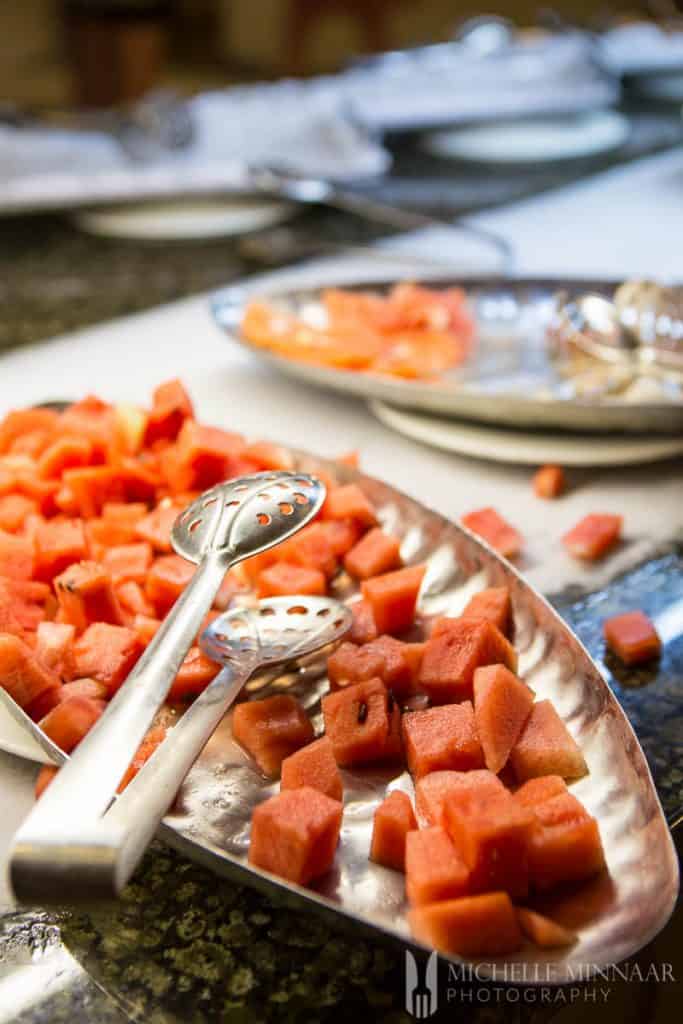 So, Can You Do It?
So, can you freeze watermelon? Yes, you can. Freezing watermelon is a wonderful way to use it. 
Let's discuss how to freeze watermelons.
What Should You Freeze It In?
You can keep your frozen watermelon in a freezer bag, or another freezer safe container.
Will Freezing It Affect the Taste?
Freezing watermelon can affect its taste. If you keep it in a poor container, it can take on the flavors of whatever else is in your freezer. It also becomes less sweet than it is when it's fresh. However, it's still very tasty frozen.
Will Thawing It Affect the Taste?
You should not thaw frozen watermelon. You can do it, but it will affect the texture. Thawed watermelon becomes mushy and just does not taste very good. It's much better to use it frozen.
If you do want to use it thawed, though, you can put it in smoothies or use it for cocktails.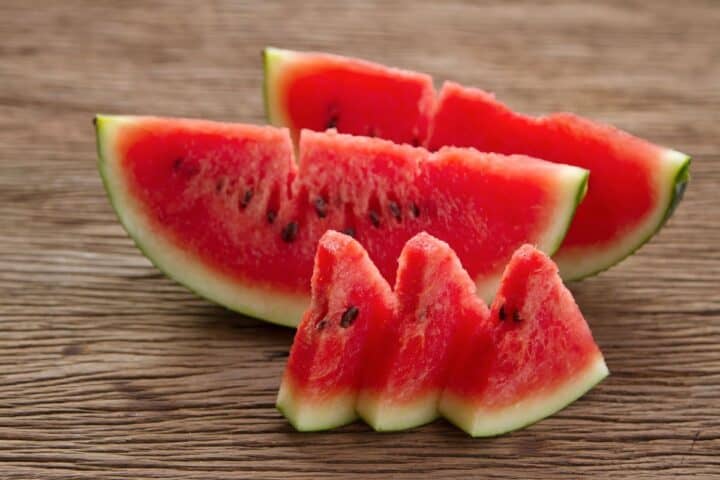 How Long Does It Stay Frozen?
Frozen watermelon should last for 3 to 6 months. Any longer than that, it could become freezer burned.
Should You Refrigerate It Instead?
You can refrigerate watermelon, but it does not last nearly as long as frozen watermelon, and there are fewer things you can do with it. 
You can turn it into watermelon juice, pair it with other fruits, or eat it on its own, but there are a lot more possibilities for things you can do with frozen watermelon than with regular watermelon.
Can You Freeze Leftover Watermelon?
Yes, you can freeze your leftover watermelon. If it has been sitting in the fridge for a couple days, and you did not get the chance to eat it all, put it on a cookie sheet and pop it in the freezer.
This is a great way to use your leftovers, because watermelon does not stay fresh for long. Unfortunately it does not have a long shelf life.
Can You Freeze Fresh Watermelon?
Yes, it is recommended that you use fresh watermelon. This will give you the best chance of it not coming out mushy.
What Can You Do with Frozen Watermelon?
There are tons of easy ways to use frozen watermelon! Here are some of my favorite ways to use it:
Drinks - There are endless drinks you can make with frozen watermelon. Some of my favorites are margaritas, daiquiris, and slushies. It's also great for making juice.
Smoothies - Frozen watermelon is perfect for making smoothies! Instead of using ice, just use a couple cubes of frozen watermelon.
Ice cubes - You can also use frozen watermelon as ice cubes. Put them in your drinks for a flavorful ice cube spin.
Sorbet - Use frozen watermelon to make a delicious sorbet. Use cantaloupe or another melon, pop it all in the blender, and you have a perfect summer dessert. Season it with mint and you'll have the tastiest bite.
Popsicles - You can also make frozen watermelon into popsicles. You can cut them into shapes, or leave them in 1 inch cubes. Either way, stick some tongue compressors in and you have the perfect treat for hot summer days. Feel free to cut watermelon into thin slices and use those for your frozen treat, too.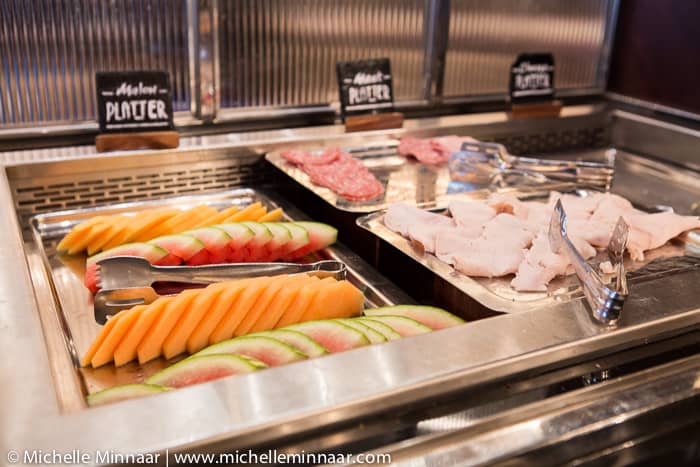 Should You Flash Freeze It?
Yes, you should. You already are flash freezing watermelon when you follow these steps. Flash freezing ensures that the cubes of watermelon don't stick when you freeze them. 
If you were to freeze watermelon chunks in a bowl or freezer bag without flash freezing them first, you would have a mess on your hands. The chunks would be stuck together, creating giant clumps that are difficult to use.
To avoid that, freeze them in individual cubes before transferring to an airtight container.
What About the Seeds?
If your watermelon has black seeds, you'll want to get rid of them before freezing. You do not need to get rid of all the seeds, the white ones are fine.
But the others should be removed. It's a good idea to buy seedless watermelon instead.
How Do You Thaw It?
If you do want thawed watermelon, you can thaw it by letting it sit out on the counter for a few hours. Remember that the texture will change, as will the sweetness. 
It will not be nearly as firm, but you may find it useful for desserts or even a smoothie.
Can You Freeze It Whole?
I do not recommend freezing an entire watermelon. Watermelon expands in the freezer, because it has so much water in it. Instead slice it and preserve it in smaller portions.
Watermelon is also a very large fruit, so freezing a watermelon completely will take up a lot of room in your freezer. It is much more space effective to store frozen pieces of cut fruit rather than a whole watermelon.
Should You Freeze the Rind?
You can definitely freeze watermelon rinds, and it's a great idea since they're so nutritious. There are a fair amount of things you can do with the rind frozen, and it's a simple process. 
All you have to do is put them in a freezer bag, or another airtight container, and store. They will last up to a year in the freezer.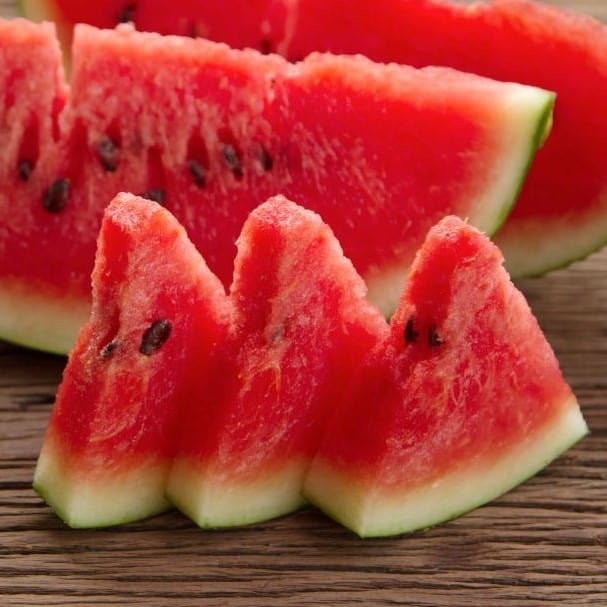 How To Freeze Watermelon
Total Time:
3 hours
10 minutes
Do you have plenty of watermelon you don't know what to do with? Learn how to freeze watermelon in a few easy steps!
Materials
Parchment paper or wax paper
Baking sheet
Chef's knife
Instructions
Line a baking sheet with parchment paper
Cut the watermelon into equal-sized cubes, about 1 inch, or use sliced watermelon
Place the watermelon chunks on the parchment-lined baking sheet and make sure they don't touch
Put the baking sheet in the freezer for at least a couple hours, but not several hours
Transfer the watermelon chunks to an airtight container
Label and date and use when desired