Allspice is one of the world's most popular spices and is used in both savoury and sweet dishes. Therefore, make sure you have these 8 allspice substitutes. They might come in handy if you are recreating a recipe with allspice. In this post, you'll discover how to use allspice in cooking and see just how versatile this spice really is. Also, you'll learn about the history of allspice. Most importantly though, you will find out how to make your own allspice substitute from scratch. So keep reading and find out all there is to know about allspice and these 8 allspice substitutes.
top 8 allspice substitutes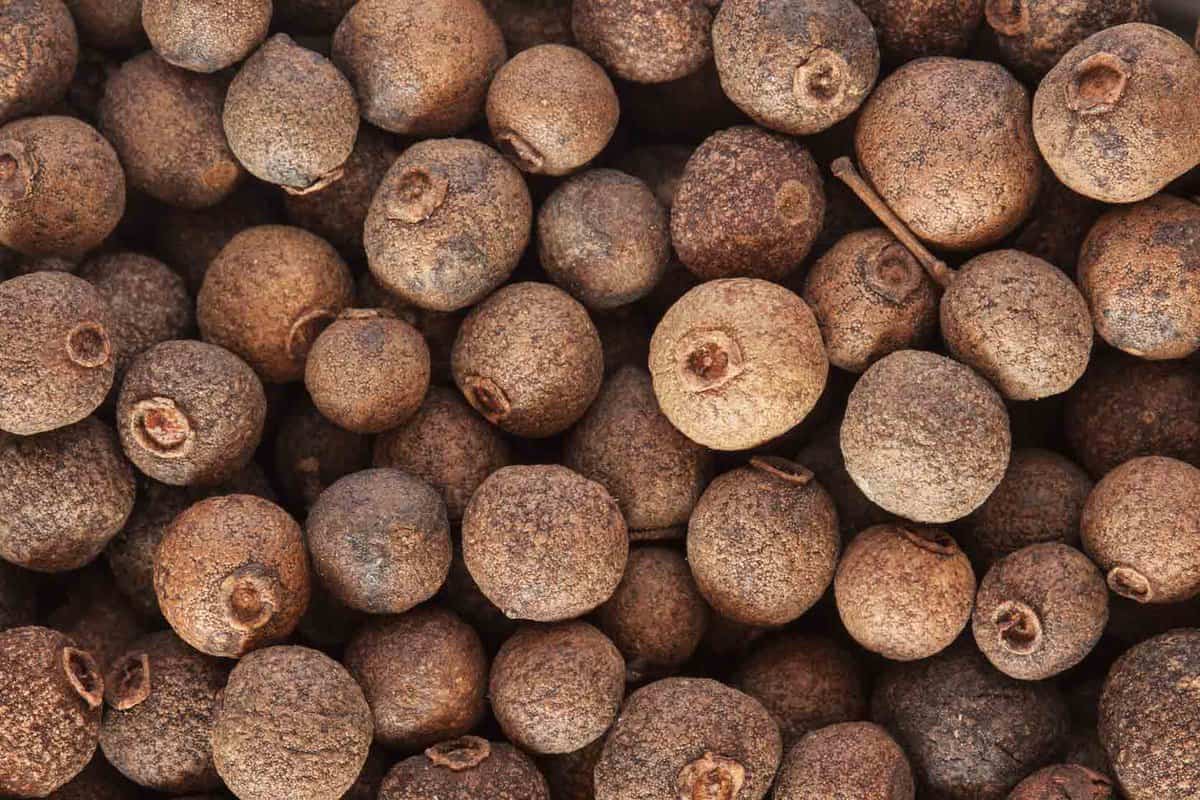 Many people carry the impression that allspice is a blend of different spices. But, in essence, allspice is a spice all on its own. It has a distinct, sharp aroma and flavour. You only need a little bit of allspice to deliver a punch of flavour. That's why these 8 allspice substitutes will vary depending upon the amount of allspice you need to add to the original recipe. However, before we get to reading about allspice substitutes, let's find out more about the spice itself.
what is allspice?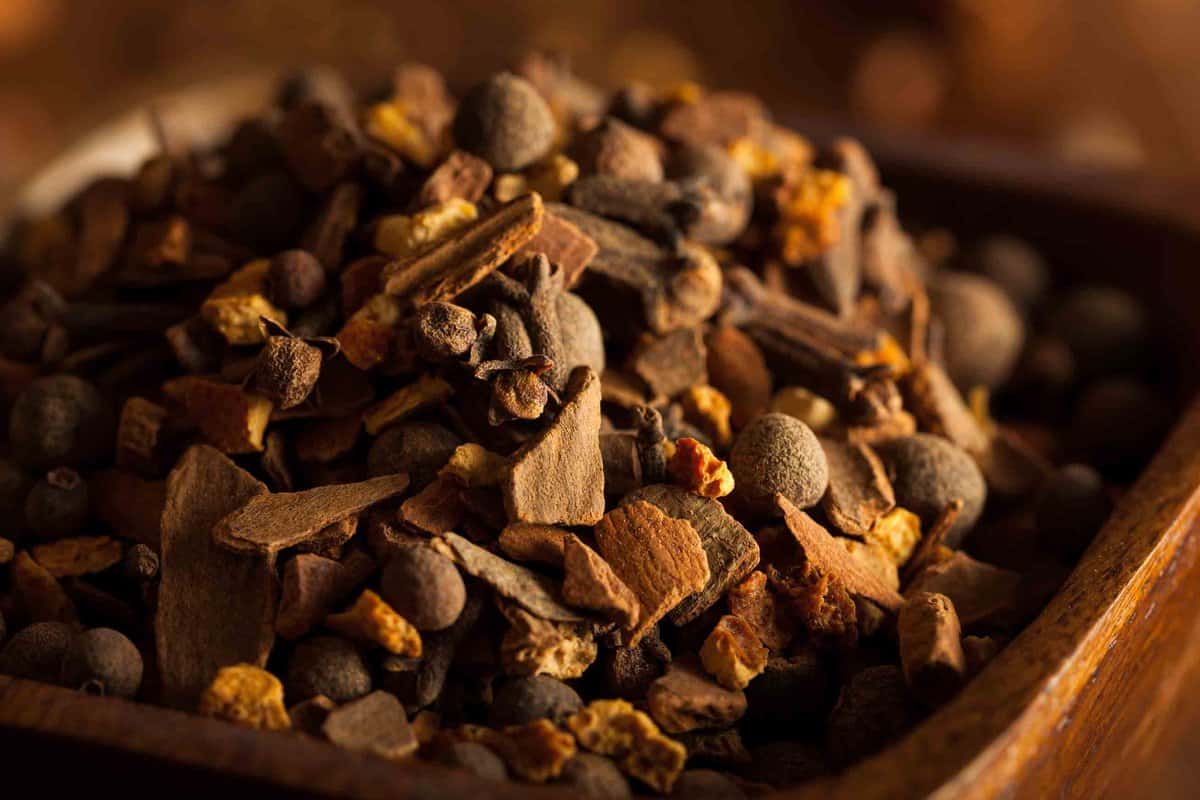 Allspice is a very distinct spice used throughout many cuisines. Essentially, it is the unripe fruit from Pimenta dioica, a midcanopy tree. The tree is native to the Americas, specifically Mexico, Central America and Greater Antilles. Although, today you can cultivate such trees in many parts of the planet. The berry from the tree is used to make allspice. Similarly, the edible leaves from the tree have a taste that resembles that of bay leaf. Lastly, the leaves and the bark are used for smoking meat.
what is allspice alternatively known as?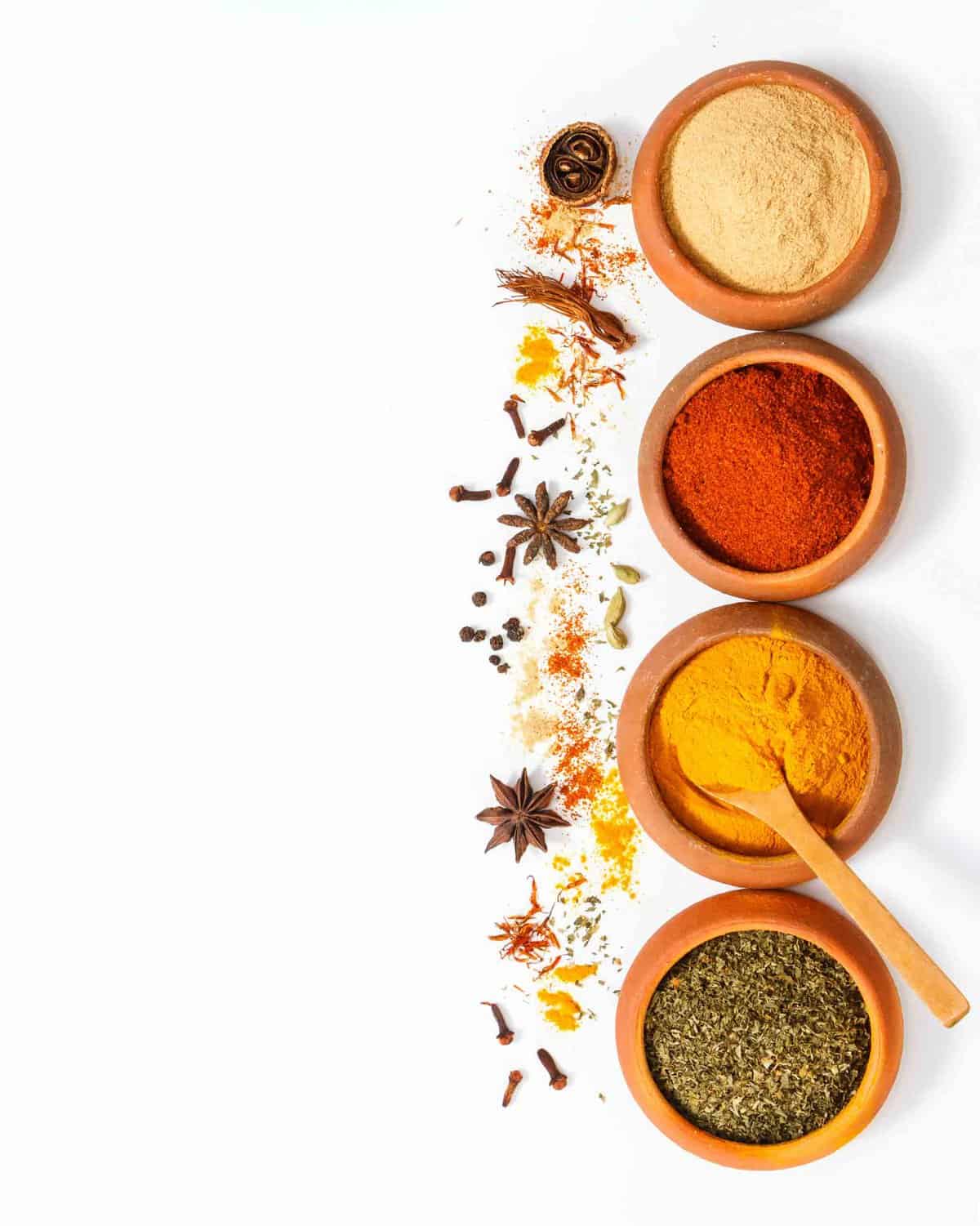 Next, you might also know allspice as pimento, myrtle pepper or Jamaican pimento. Don't confuse Carolina allspice, Japanese allspice and wild allspice with the actual allspice. They are completely different in flavour and look.
Allspice is available in two forms:
First, you can find allspice in the form of dried, round berries. They sort of look like large, black peppercorns. They have a tough dark exterior when you dry them. You can use them to add flavour to a bunch of desserts, curries, stews, marinades as well as beverages. But more on that later – keep reading. To find the allspice in its dried, round berry form, click here.
Second, you can choose to use ground allspice powder. Similarly, the ground allspice powder can be used for a variety of dishes. However, you will find ground allspice mostly in desserts such as tarts, pies and cookies – especially, in traditional Christmas and wintery recipes in which you would find a lot of nutmeg, cloves as well as pumpkin spice. With these recipes, a dash of allspice will suffice. To find the ground allspice powder, click here.
allspice history
Did you know that Christopher Columbus came across allspice during his travels? He discovered it on his second crossing to the New World in Jamaica. The name allspice comes from the fact that allspice, as the name suggests, tastes like a combination of different spices. Mostly, allspice resembles a combination of nutmeg, cinnamon and cloves. The name allspice was suggested by Diego Álvarez Chanca in the early 17th century and has stuck ever since!
Today, allspice is one of the top ingredients in Caribbean cooking – especially, since allspice goes into Jamaica's most famous spice blend, jerk spice. Learn how to make jerk spice from scratch here.
best allspice berry substitutes
1. ground cinnamon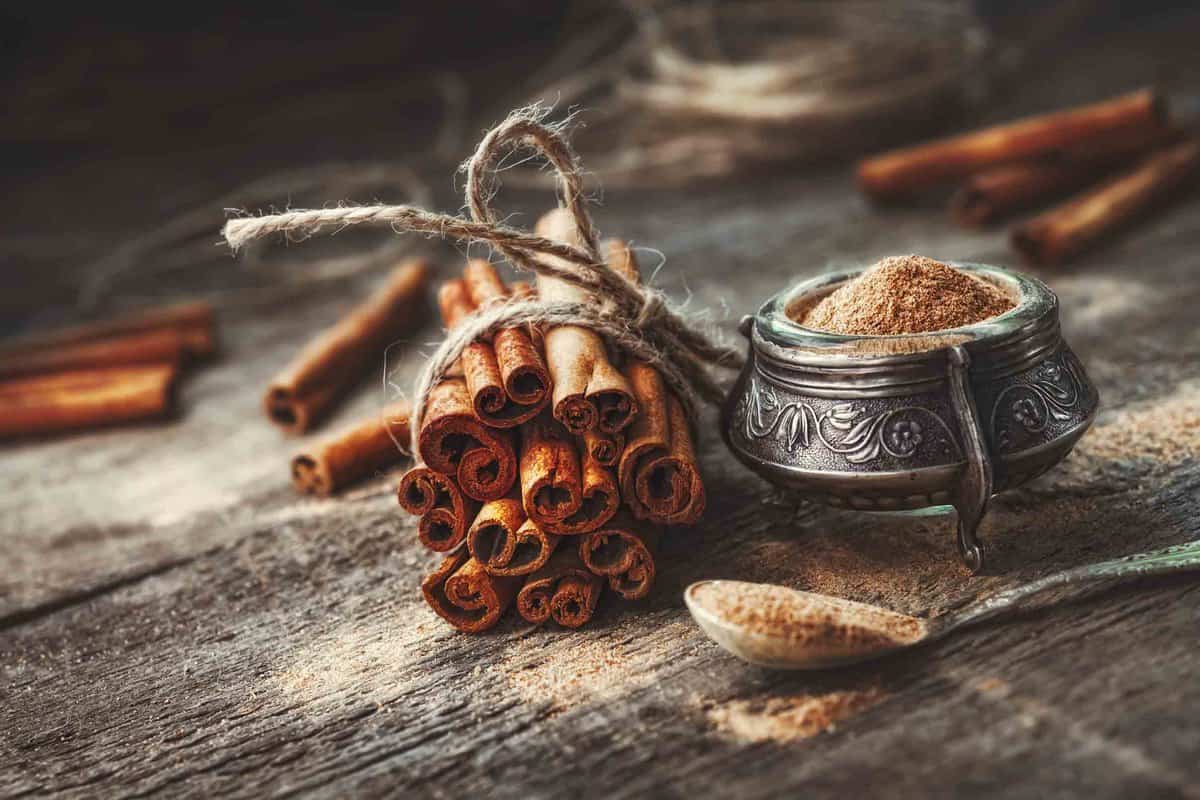 Cinnamon is just as fragrant and flavourful as allspice. You can use it in savoury and sweet dishes. However, to replicate the flavour of allspice completely, combine with cloves or nutmeg.
2. ground cloves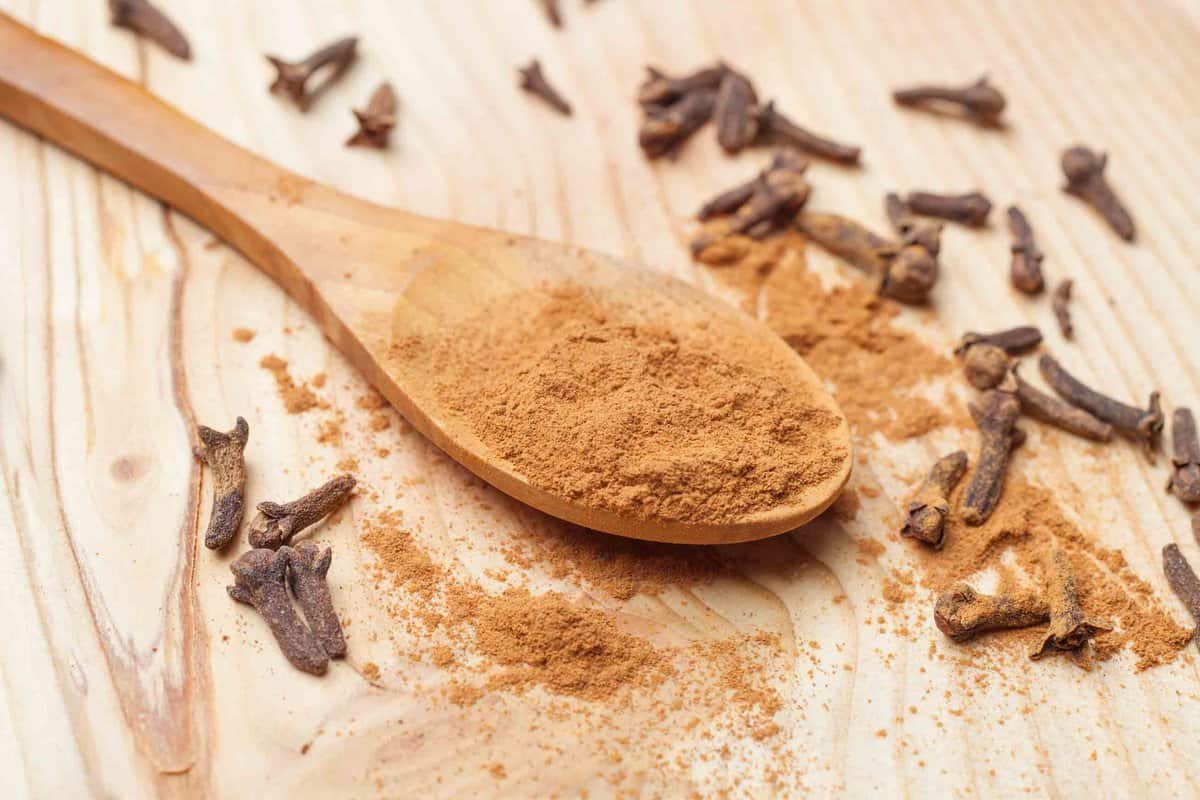 Ground cloves are one of the best allspice substitutes due to their sharpness. Substitute with ground cloves in stews, casseroles, curries or beverages such as mulled wine. Works well with other spices too.
3. ground nutmeg/mace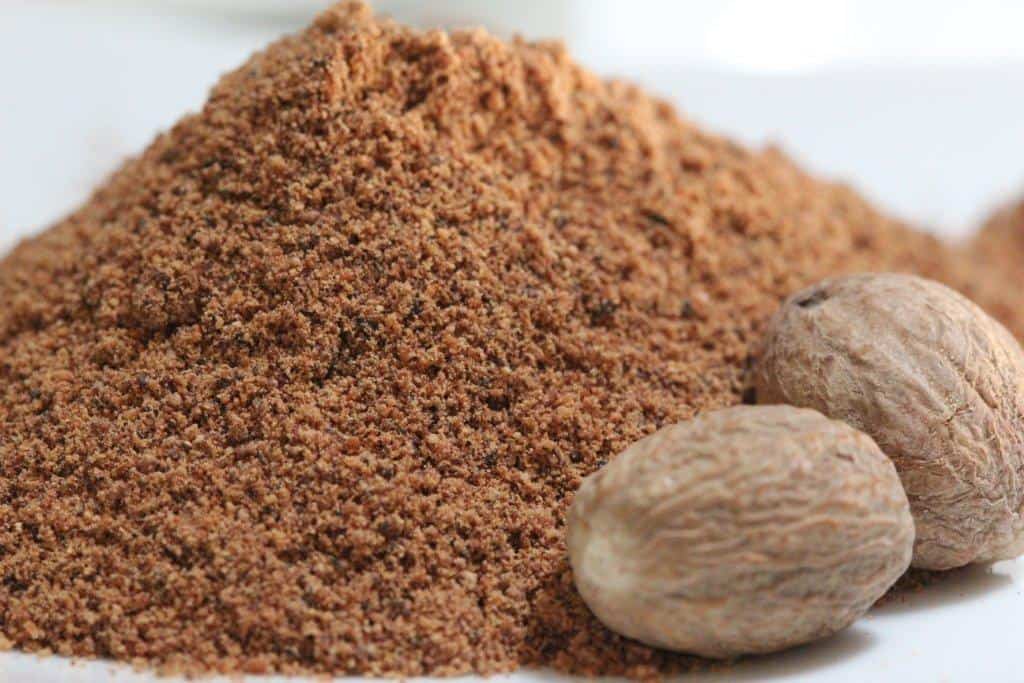 Nutmeg is a versatile spice which you can also use for multiple purposes. You might also know it as mace. For sweet recipes, combine with cinnamon or apple spice. For savoury recipes, combine with ground cloves for best results.
4. star anise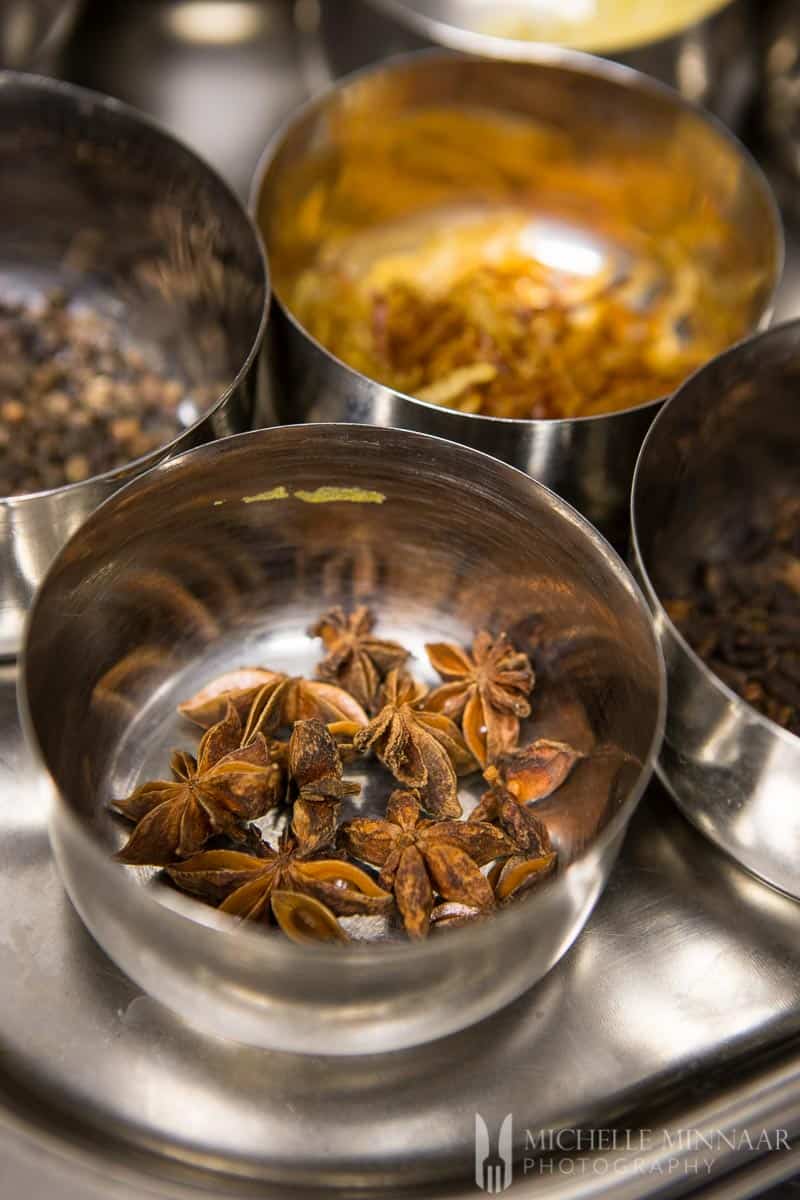 Star anise contains a very strong anise flavour. You can consider it an allspice substitute for marinades, stews, curries and beverages.
5. five-spice powder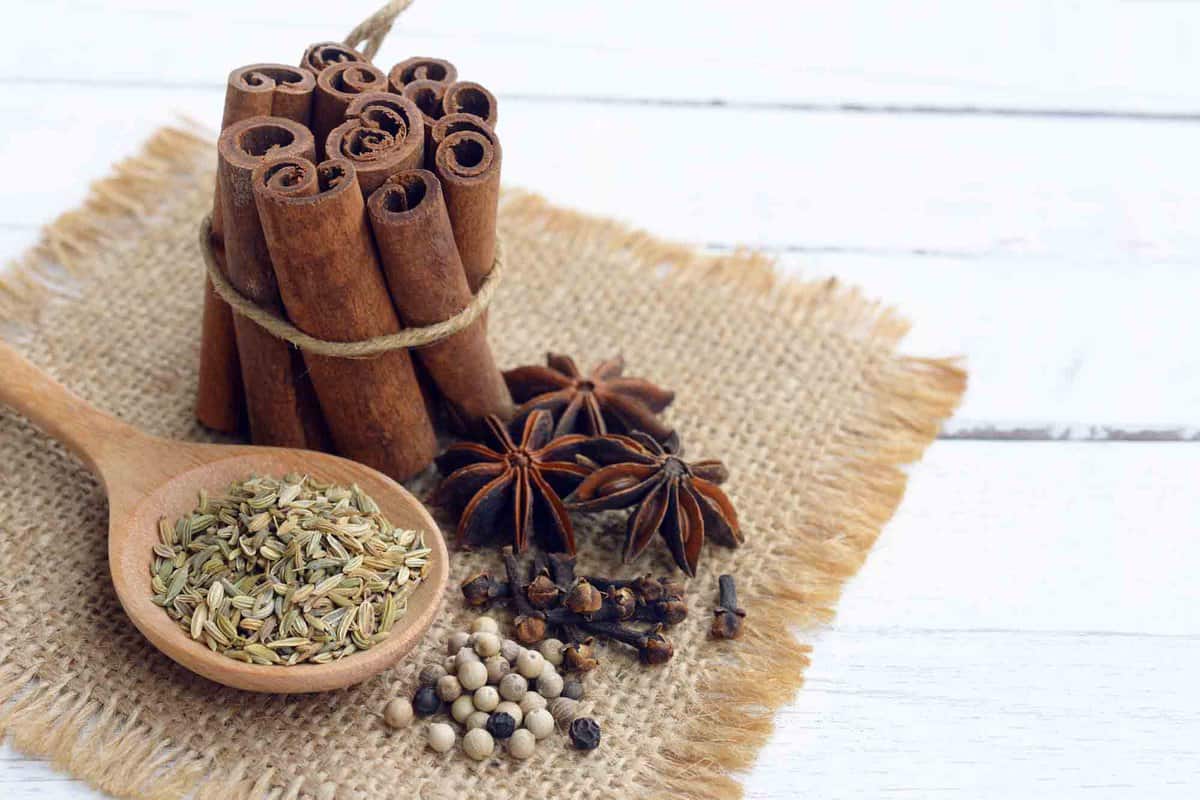 Five-spice powder originates from China. Consider it as an allspice substitute only in curry dishes, woks and other savoury meals.
6. Indian garam masala
6. apple pie spice
Use apple pie spice only as a substitute for allspice when making desserts. Otherwise, you might overpower a savoury dish. It contains allspice, ginger, nutmeg and cinnamon.
7. pumpkin pie spice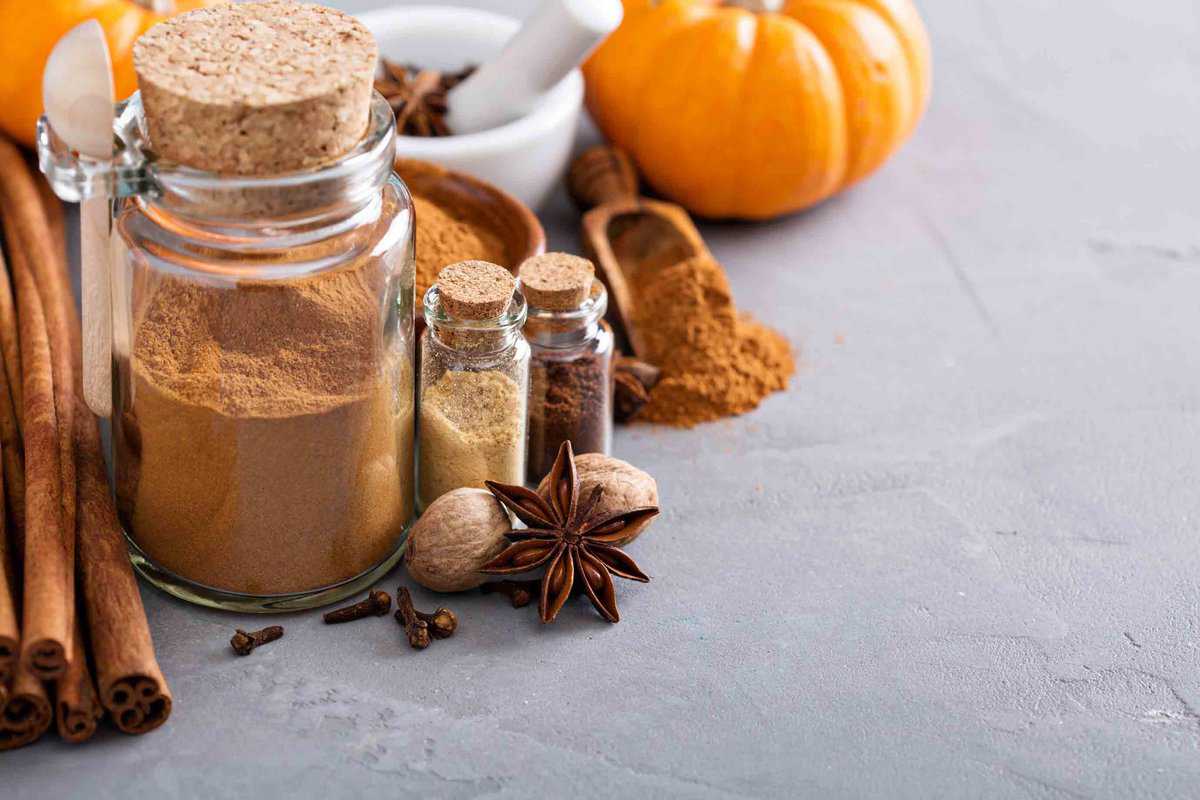 Pumpkin spice contains allspice, cloves, nutmeg, ginger and cinnamon. Hence, it is a fantastic substitute! However, only use a sprinkle!
8. mixed spice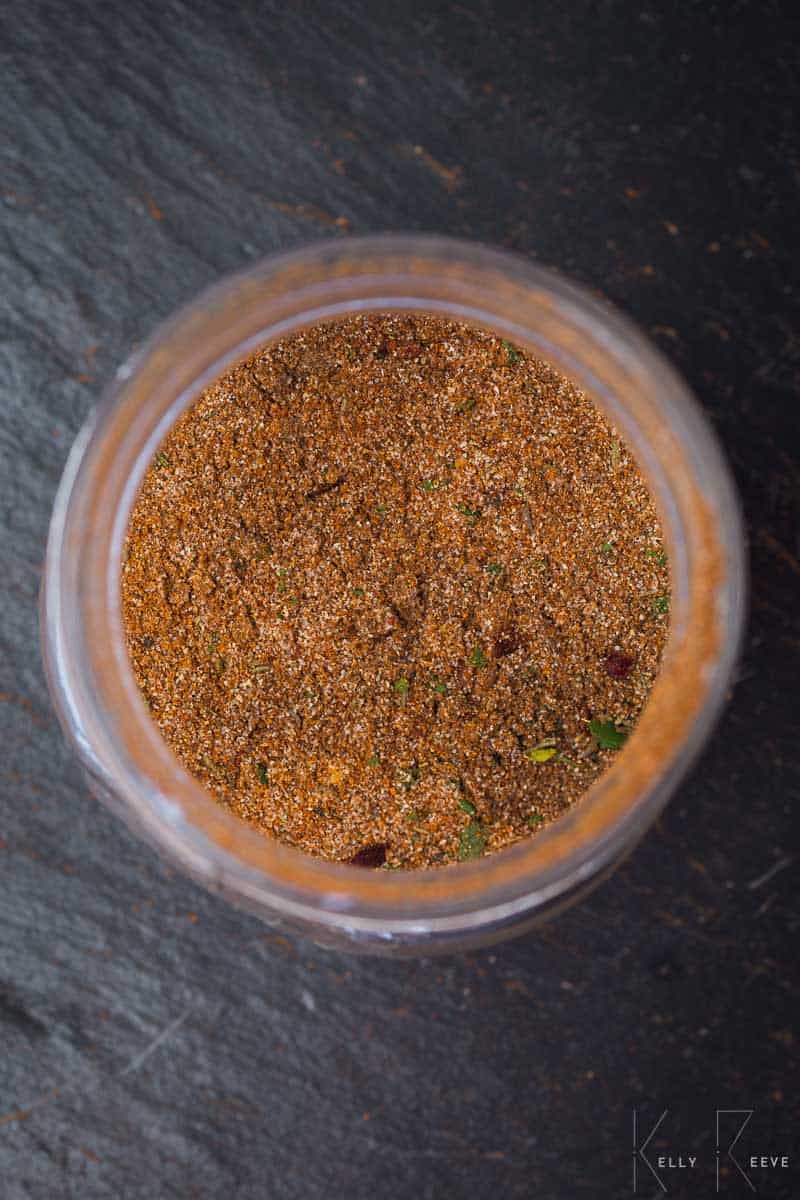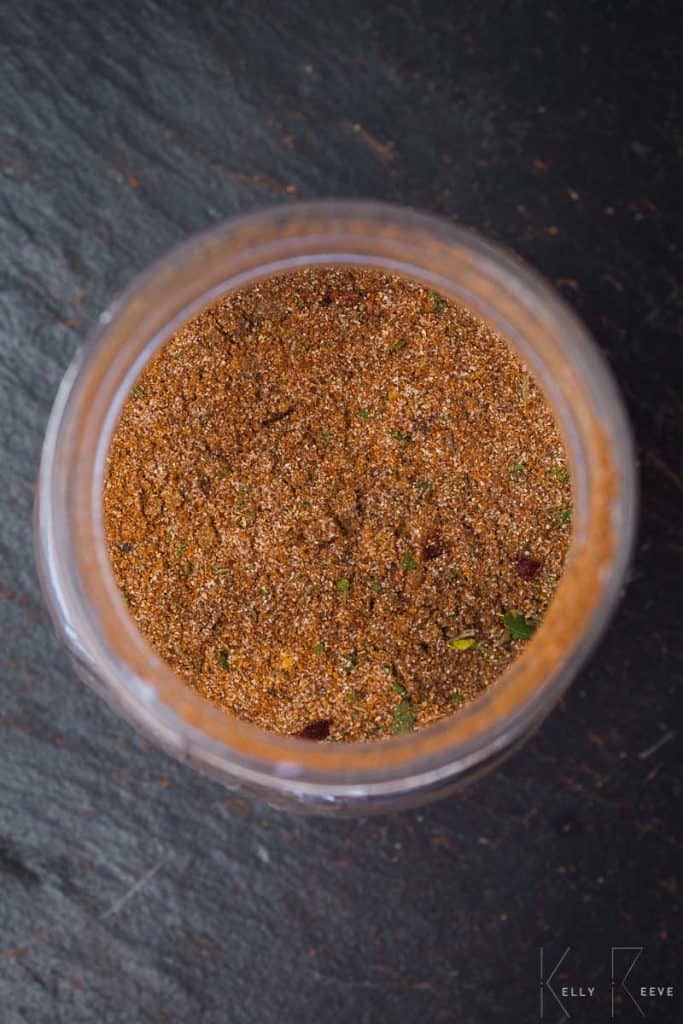 Mixed spice is commonly used throughout the Commonwealth countries. It typically contains allspice, as well as cinnamon and nutmeg. It's very similar to pumpkin spice!
what is allspice made of?
Perhaps, at one time, the somewhat ambiguous name of this spice would have given us fair reason to wonder what allspice is made of. Now, we need wonder no more – it is simply made from the berries of the Pimenta dioica tree. Just as straightforward, to replicate the exact flavour profile of allspice, we can use equal measures of ground nutmeg, ground cloves and ground cinnamon. Start with a teaspoon of each and voila! Ultimately, you can also try any combination of these 8 allspice substitutes.
how to use allspice in cooking
You can use ground allspice for sweet as well as savoury dishes. For example, you can easily use allspice in the following ways:
savoury dishes with allspice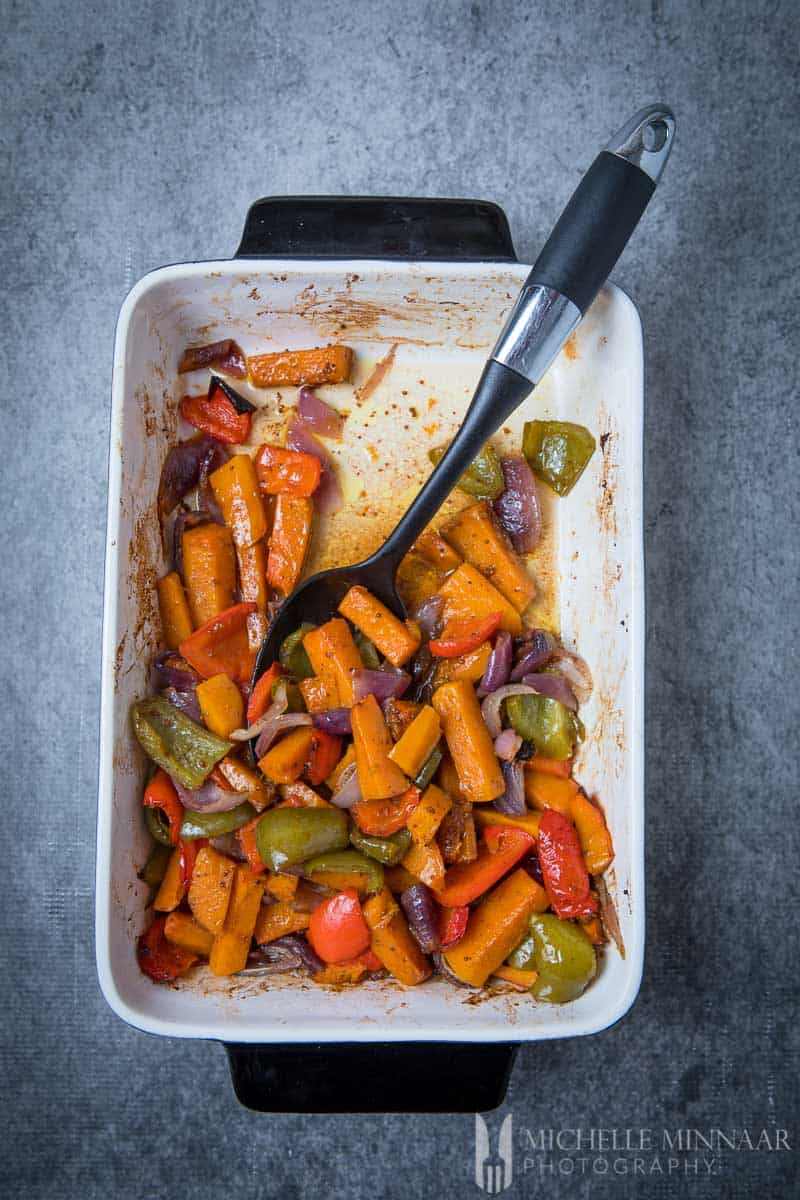 You can use allspice in a variety of savoury dishes. For example, you can sprinkle some over roasted pumpkin or vegetables. You can use it in marinades for extra flavour, in pickling recipes or enhancing a delicious Indian curry recipe. Moreover, you can also add allspice to soups, stews and of course traditional Jamaican recipes.
desserts with allspice
There are so many desserts you can make using allspice. Try using it to enhance dark chocolate desserts, make apple pie or apple pie cookies! You can also use allspice in an apple crisp, crumble recipe, fruit salad and gingerbread!
beverages with allspice
Allspice makes an excellent addition to any gluhwein or mulled wine recipe and well as chai tea lattes.