Are you looking for a Borlotti bean substitute? Borlotti beans are recognizable by their pink, purple, or brown speckles and their oblong shape. With a mild flavor that is slightly sweet and a creamy texture, borlotti beans go great in lots of dishes.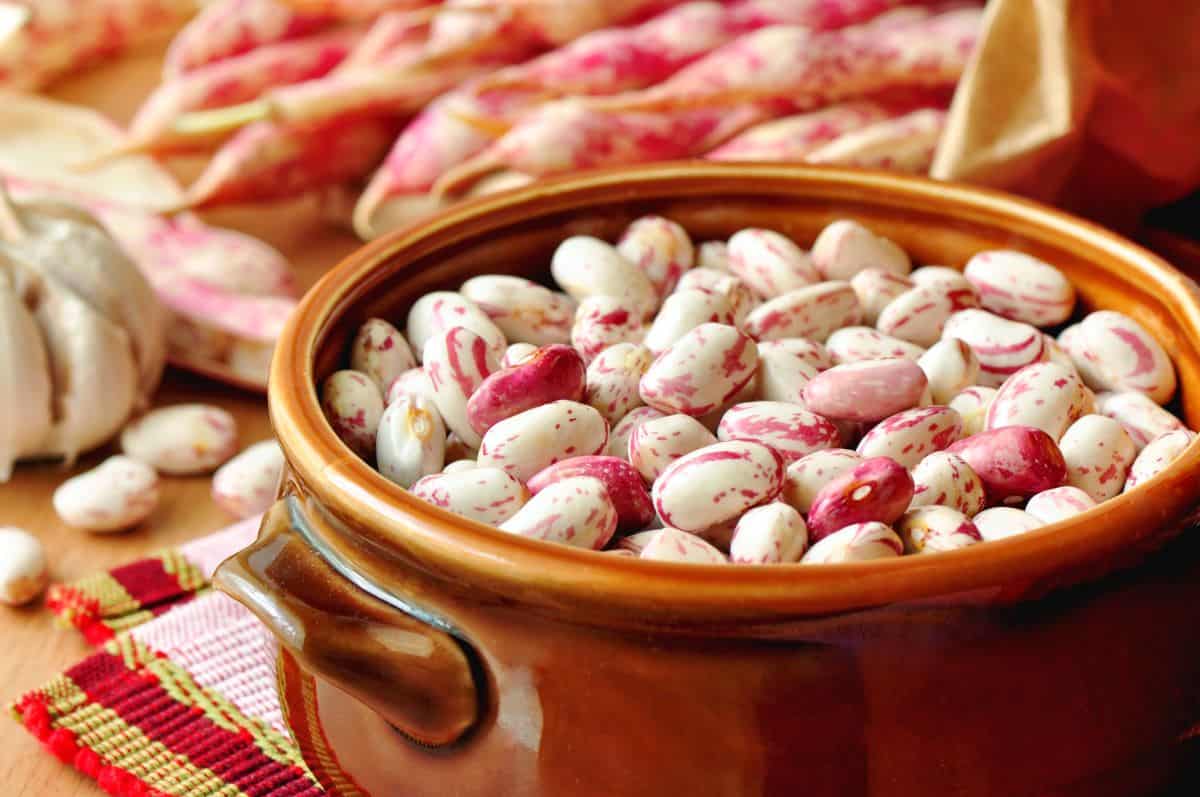 Sometimes called cranberry beans or Frijol Cachuate or Cacahuate beans in Mexico, these tasty beans are used in recipes across the board, from stews and soups to dips. Because of their mild flavor and smooth texture, finding a substitute for borlotti beans is fairly simple.
So if you're reading a recipe and it calls for borlotti beans, yet you have none or cannot find any, there are several options of beans that will work just as well to replace borlotti beans.
What is a Borlotti Bean?
Borlotti beans are colorful speckled legumes with a beige-pink color and reddish spots all over. While they often lose their color during the cooking process, the flavor they have is mild, and the texture is creamy and hearty.
Popular mostly in Italy and Portugal, borlotti beans aren't as easy to find in the U.S. by that name. Often referred to as cranberry beans and romano beans in the U.S., they are sometimes called Rosecoco beans in Italy and are used in lots of authentic Portuguese or Italian recipes.
Borlotti beans are a close relative of kidney beans, with a similar flavor but a slightly different appearance. High in fiber and protein, borlotti beans are packaged dried, canned, and sometimes fresh in the grocery store. Borlotti beans are also high in iron, zinc, magnesium, and potassium, with benefits for reducing cholesterol.
Borlotti beans have a slightly nutty chestnut-like flavor and keep their shape while being cooked. These characteristics make these cream-colored beans with speckles ideal for salads and soups and can even be used in baked bean dips or a satisfying side dish.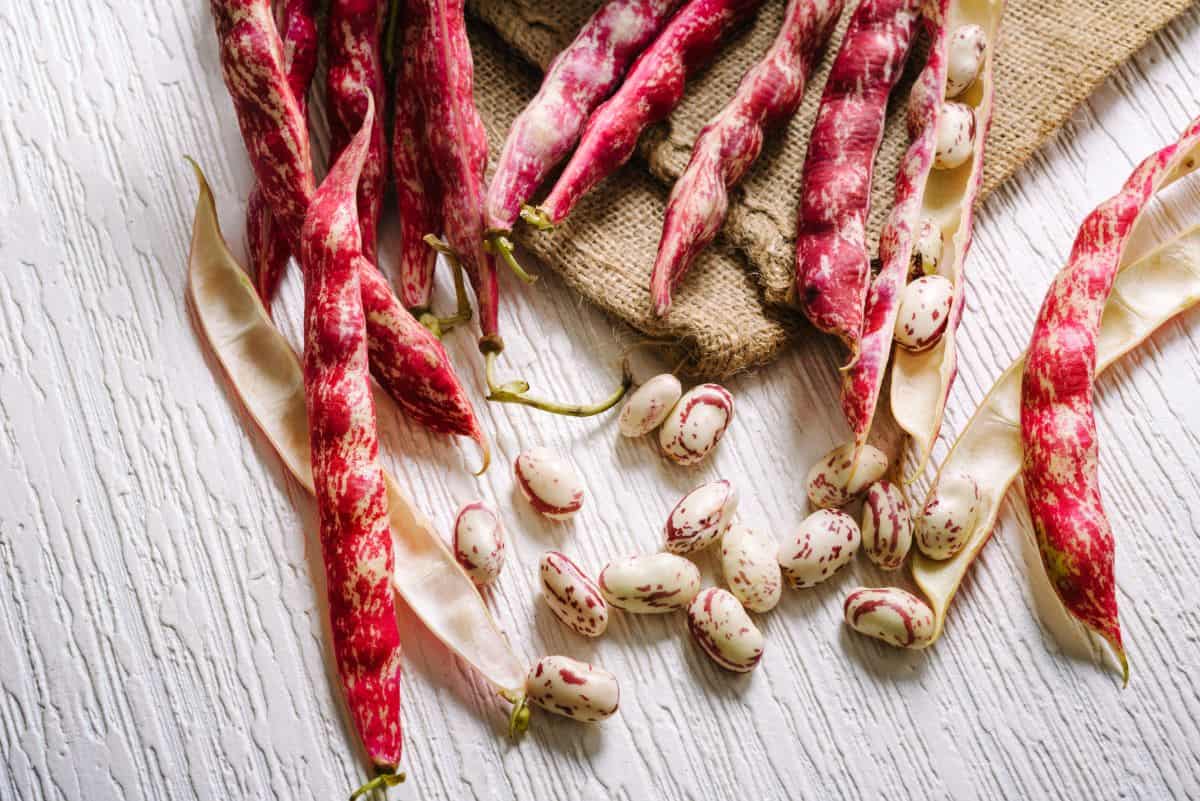 How to Choose a Borlotti Bean Substitute
There are many choices of beans to use when looking for a substitute for borlotti beans. It is important to consider flavor and texture as well as cooking time for certain recipes when choosing a replacement.
The mild flavor and sweet taste of borlotti beans are easy to replicate, and the thin skin of the bean means that it cooks easily but doesn't fall apart. Be sure to choose a bean that will not change the integrity of your dish when substituting the borlotti beans.
Are Cranberry Beans and Borlotti Beans the Same?
Yes, cranberry beans and borlotti beans are the same things. Italian and Portuguese borlotti beans are called cranberry beans in America, and in fact, many of the beans used in Europe are grown in the United States and imported. It is still possible to see borlotti beans called cranberry bean in other places outside the United States.
Which Bean is Closest to Borlotti Beans?
The borlotti bean is closely related to kidney beans, making it the best substitute for borlotti beans. The biggest difference between cranberry beans and kidney beans is their outer skin. Kidney beans are a dark reddish brown, while borlotti beans are a creamy beige with red or purple speckles.
9 Borlotti Bean Substitutes
If you've found a recipe that calls for borlotti beans but don't have any on hand or want to try something different, you have many good options. Keep reading to discover the best borlotti beans substitutes I've found for your recipe.
From cold bean salad to hearty winter bean stews, find the best bean substitute for borlotti beans.