Brie cheese is a fabulous cheese that tastes delicious in so many meals. Here is more information on the cheese, as well as what you can use as a brie cheese substitute.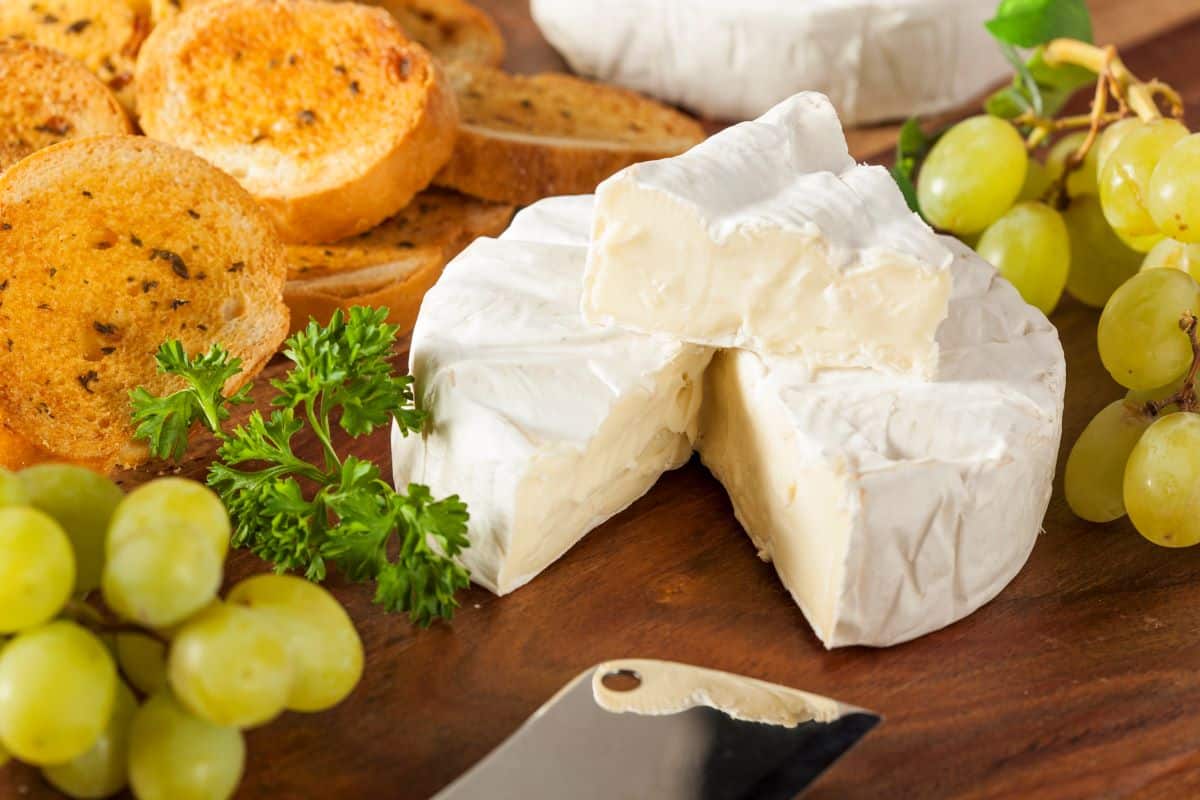 What is Brie?
Brie cheese is a soft ripened cheese made from cow's milk. It has a white rind and is pale yellow inside.
Is Brie a Soft Cheese?
Yes, brie is a very soft cheese. It has a crust around it that helps it keep its shape a little bit, but when it is melted it falls a bit and is lovely to bite into.
Where Does Brie Come From?
Brie cheese comes from France, and is named for the region that it comes from, Brie. Now though, it is produced in other countries around the world, but their varieties differ depending on where they are made.
What Pairs Well With Brie Cheese?
If you are eating brie cheese on its own, it pairs well with a nice burgundy wine or a red Bordeaux wine.
It's also wonderful with pears and apples, and it tastes great in salad.
Brie Cheese Flavour and Texture
Brie cheese has a delicious buttery and creamy taste. It's mild and easy to pair with a variety of foods, but it's wonderful to eat on its own.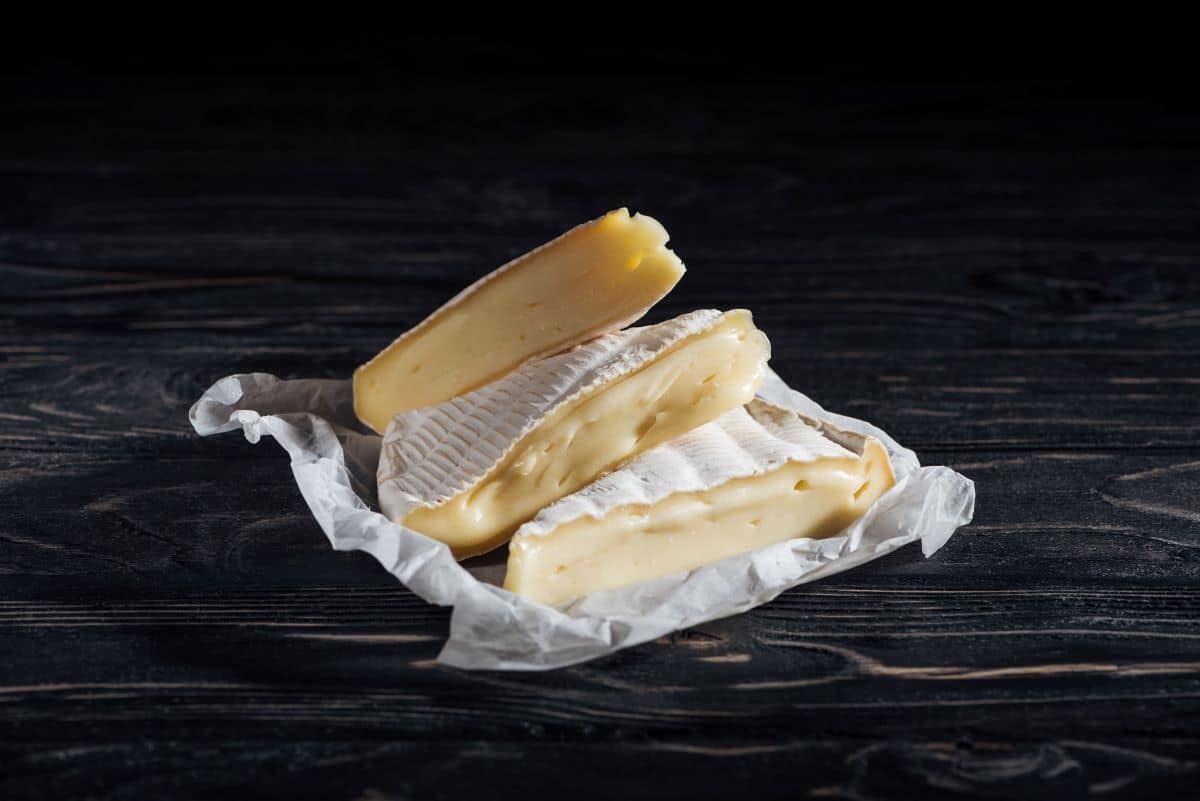 Popular Brie Uses
Some of the most popular brie cheese uses include:
Baked brie - Brie cheese is absolutely divine when baked. It melts on the inside and its flavour pairs so well with honey, crackers, fruits, and wine.
Cheese fondue - I'm also a sucker for brie in fondue. It's so creamy and delicious.
Cheeseboard - Sliced brie is great on a cheeseboard, but I also love to centre an entire board around a baked brie.
Sandwiches - Brie cheese is perfect on sandwiches because it has such a universal flavour. It tastes great with a multitude of other foods. You can use it in wraps too!
My Favourite Brie Recipes
Brie & Grape Tortilla Wraps - This lovely, fresh wrap is an easy way to get lots of nutrients from different food groups all in a tasty and easy-to-make snack.
Brie Sandwich with chicken, pear and balsamic onions - Brie is often thought of as melted, but I love it sliced and on a sandwich. This tasty sandwich combines flavorful onions, fruits and veggies, and chicken for a sweet yet savoury meal.
Reasons to Substitute Brie Cheese
You may need to swap for brie cheese for a variety of reasons. It can get a little pricey and may not be available at your local grocery store.
Don't worry though. It is very easy to substitute brie.
11 Brie Cheese Substitutes
When finding a brie cheese substitute, first determine what recipe you are making. If you are making something that requires melted cheese, make sure that you are picking a cheese with good melting properties.
If you are substituting for a sandwich or salad, or something else that requires slices of cheese, choose a cheese that has a flavour you like, or one that pairs well with the other ingredients in your dish.