Do you love chili so much that you constantly run out of chili powder in the kitchen? This is totally my case! Or, perhaps you simply can't tolerate the level of heat chili powder brings to your dishes? Either way, these top chili powder substitutes will serve as a basis for making your decision on what you'll want to substitute your chili powder with.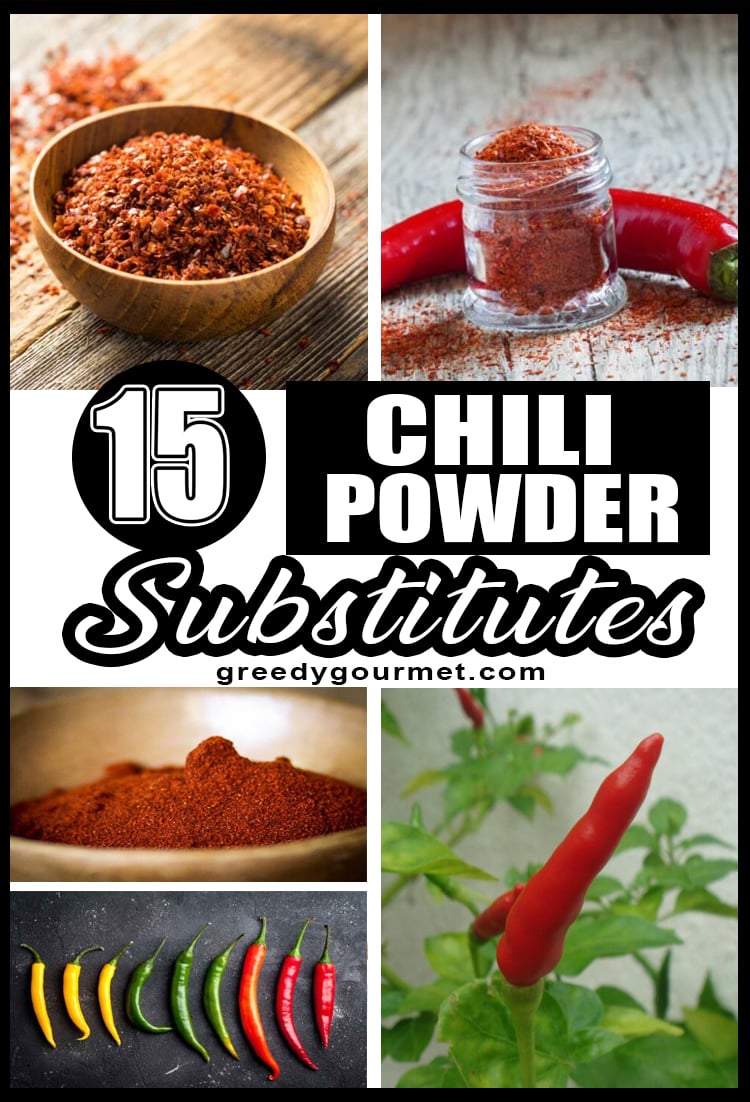 Here, you'll read about two types of chili substitutes. The first one being a substitute for hot chili powder, when you are looking for the same level of heat. The second being a mild chili substitute if you want a soft punch of flavour. In addition, the mild substitute might be necessary for you if you are cooking for children. So, which ever of these chili powder substitutes you select, make sure you have them in your kitchen cupboard. Enjoy!
15 chili powder substitutes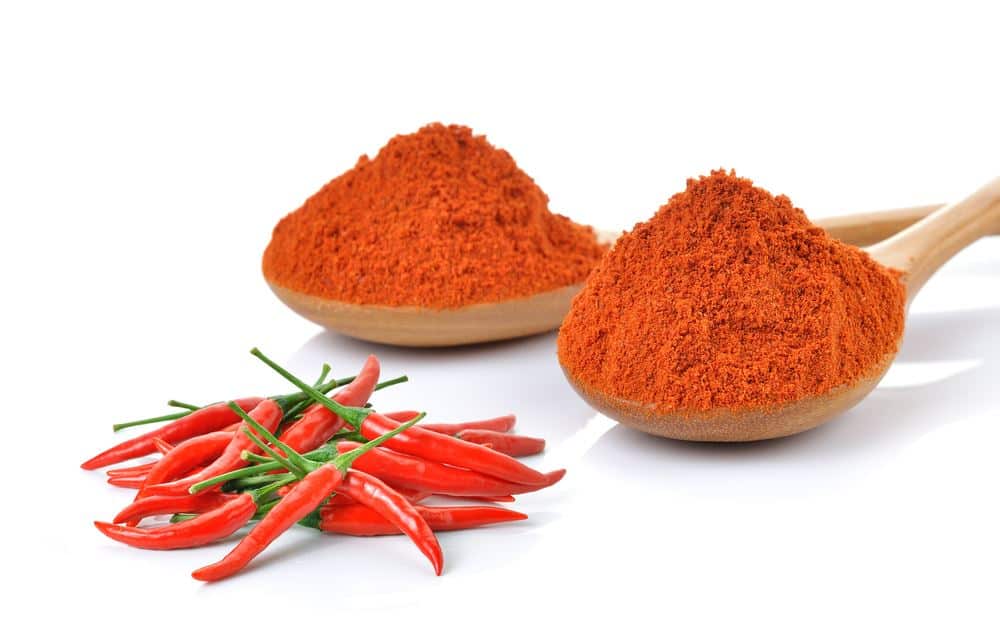 Three things come to mind when one thinks of chili. Firstly, when I hear chili I think about my delicious venison chili recipe. Secondly, I think of fresh chili peppers, and lastly chili powder comes to mind. So, to clarify, in this article we'll focus on chili powder substitutes.
In summary, chili powder is dried or ground varieties of chili peppers. You might also know it as chili powder blend, chili or chili seasoning mix. In British English literature, the word is spelt with two 'l's, as in "chilli". In contrast, the American spelling calls for a single "l".
Chili powder is vastly used in a variety of cuisines from around the world. Especially, those of Chinese, Indian, Thai, Mexican, Korean and more. In fact, I don't know a single cuisine which doesn't involve the use of chili powder.
In either case, all sorts of chili peppers can make up chili powder. Some of the most popular varieties include:
allepo peppers
ancho chili peppers
cayenne peppers
Korean red chili peppers, and many more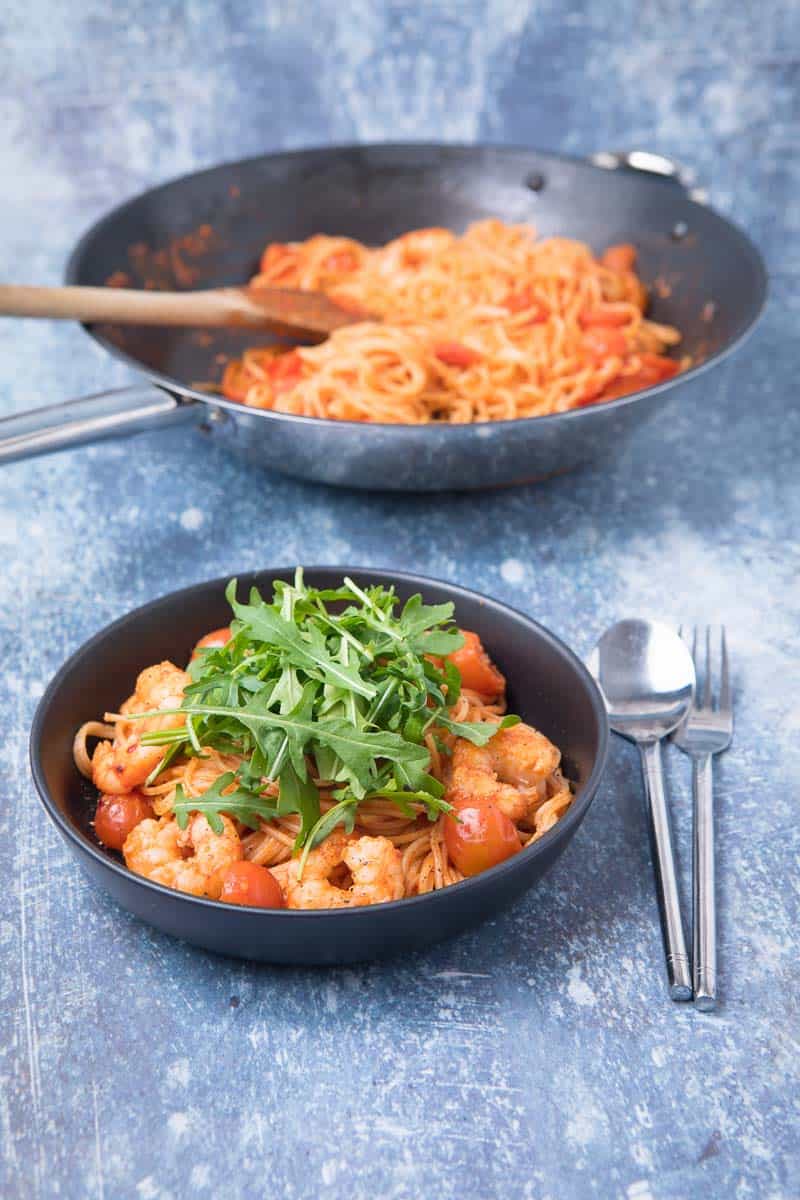 how to use chili powder
I am confident that you've used chili powder in some recipes. I'll give you some examples of how I like to cook with chili powder. For instance:
what spice is similar to chili powder?
Now, let's talk about chili powder substitutes if you want the same level of heat. These chili alternatives will definitely do the trick!
Aleppo pepper powder is an excellent substitute for chili powder because it's moderately hot. In short, it ranks roughly at about 10,000 units on the Scoville scale. You can find Allepo pepper powder in the Middle East and substitute it with a 1:1 ratio in any type of chili recipe.
Cayenne pepper is a red hot chili pepper. It's quite hot, ranking 30,000 – 50,000 units on the Scoville scale. So, it you are looking for an equally spicy alternative, cayenne pepper is the best option. 
Chile de arbol is a Mexican hot pepper, with 15,000 – 30,000 units on the Scoville scale. It's used in some blends of chili powder, so it's one of the top chili powder substitutes.
Jalapeno is moderately hot type of pepper, with 3,500 – 8,000 units on the Scoville scale. It's native to Mexico and is milder than chili powder. If you are looking for a mild to moderate chili powder alternative, this is what you need. You can also use pickled hot jalapenos for seasoning food, like tacos.
Serrano peppers are very hot peppers, ranking 10,000 – 23,0000 units on the Scoville scale. Its powdered version can be very hot, so use it carefully.
Piri piri peppers are very hot, ranking 50,000 – 175,000 units on the Scoville scale. Therefore, you can trust that piri piri powder or peri peri sauce is very hot as well. Use with caution.
Another hot chile, however this one is green. New Mexico chile pepper ranks about 50,000 units on the Scoville scale. They work best when you roast them, so use it for roasted recipes.
Habanero peppers are one of the hottest edible chilies, with 100,000 – 350,000 units on the Scoville scale. Sometimes, habanero chili powder makes up hotter types of chili powder blends. So it's a fantastic chili powder alterative if you are looking for a lot of heat.
Fresh chilies are sometimes excellent components of recipes. I love using fresh chilies in salads, as toppings, in stews, soups and curries. They add a depth of flavour that's very comparable to when you use chili powder. So, you can consider these fresh chilies as chili powder substitutes:
Bird's eye chili (50,000 – 100,000 heat units)
Green Thai chili pepper (50,000 – 100,000 heat units)
Indian chilies
what's a good chilli powder substitute?
Let's take a look on some milder chili powder substitutes.
Ancho pepper powder is an excellent mild alternative. It ranks about 1,000 – 1,500 on the Scoville scale. Its native to Puebla, Mexico, so you can use it as a substitute in taco seasoning.
Equally, you can also substitute with chipotle powder if you are looking a mild substitute. Very often, you can find smoked chipotle powders. It makes a great seasoning powder. It has about 3,000 – 10,000 units on the Scoville scale. So make sure that you test the pepper first, otherwise you can come across a hot one.
Paprika powder is one of the mildest substitutes for chili powder. It ranks a zero on the Scoville scale. There are two varieties of paprika: sweet or smoked. Paprika is excellent for seasoning.
If in doubt, you can always go for a dash of tabasco sauce! It has about 2,500 – 5,000 Scoville units.  
Pasilla peppers are also known as chilaca or chile negro. It's a dark pepper and usually mild. It only have 1,000 – 3,999 units on the Scoville scale. You can cut it up and use it in stews.
For a really extensive list on chili sauces and pastes, click right here. Perhaps you can find one that fits your cuisine.
How do you like to use chili powder? Do you have a favourite recipe in mind?
substitute for chili powder in taco seasoning
The best chili powder substitutes here are definitely chipotle pepper powder, ancho pepper powder as well as tabasco sauce. Also, let's not forget jalapeno powder and pickled jalapenos. They make excellent seasoning alternatives for Mexican recipes like tacos.
how to make chili without chili powder
You can easily make a meaty chili recipe with any one of these 15 chili powder substitutes. Pick anyone depending on the heat and I guarantee you that you'll be satisfied!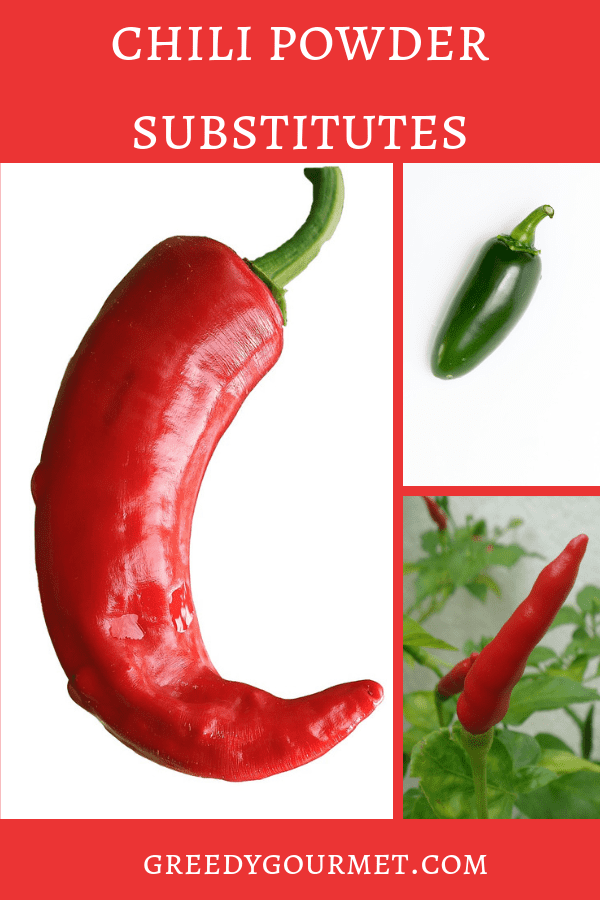 *All images owned by Greedygourmet.com, pixabay.com and Amazon.com