If you're looking for cotija cheese substitutes, look no further. Then again, if you've never heard of cotija cheese you're not alone. Pronounced 'cot-ee-ha', it's a hugely popular cheese in Mexico. In fact, you'll find it sprinkled on almost everything, from enchiladas and quesadillas to nachos and tacos.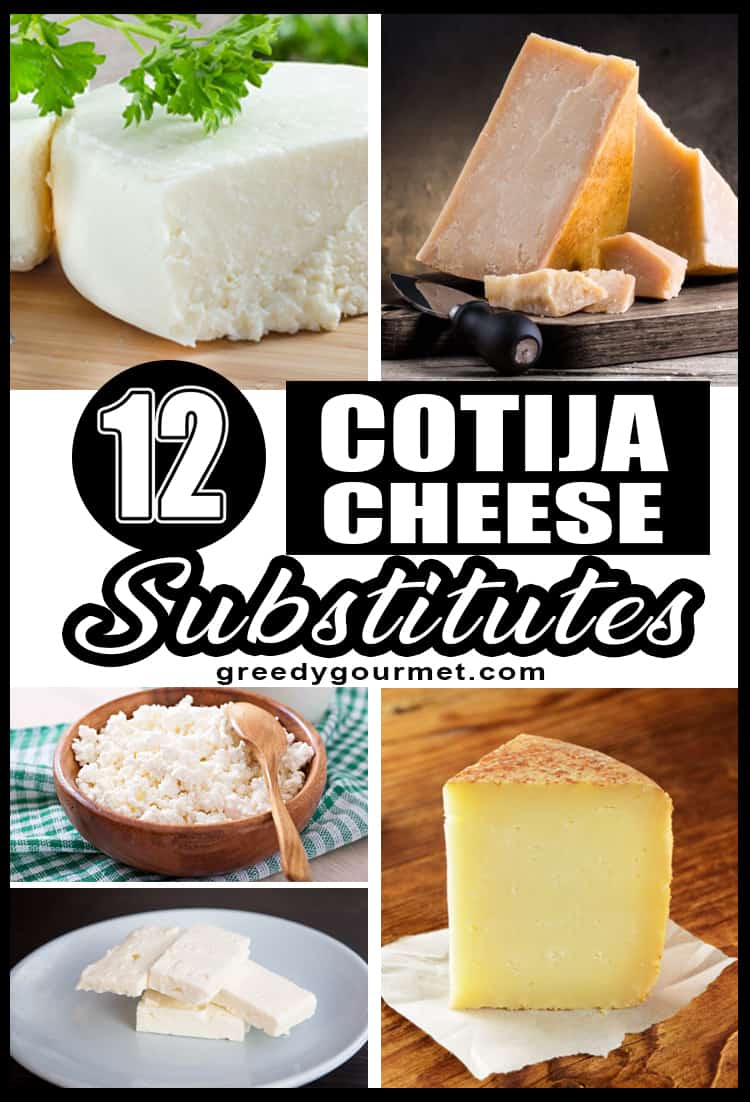 While cotija has a distinct punchy taste, there are many good alternatives available. So, let's find out more about this oh so tasty Mexican marvel, and get the lowdown on the best alternatives.
12 Cotija Cheese Substitutes
If you have explored Mexican cuisine then you must know about cotija cheese. It's not always available in the shops though! Here are cotija cheese substitutes.
Cotija is often called the 'Mexican parmesan' and for good reason. Both have that rich umami taste, and both are an excellent grating cheese. This is why parmesan is very good alternative to cotija. Best of all, parmesan is so readily available and comes in a normal form as well as a ready made seasoning.
Feta cheese is a great substitute for younger, less matured cotija, as both are soft, crumbly and salty. Like cotija, it's amazingly versatile – crumble it over salads and soups, scatter over pastas and pizzas, and even use it in pies. Or, just drizzle some olive oil over your feta and tuck in!
Not to be confused with plain ricotta, ricotta salata is another good substitute for cotija that's fresh. It's a firm white Sicilian cheese that's aged for at least 90 days. A great addition to salads, ricotta salata has a subtle nutty, milky flavour with a hint of saltiness.
Queso fresco, or "fresh cheese" is another Mexican cheese, traditionally made from raw cow milk – although nowadays pasteurised versions are more commonly available. With a mild and milky fresh flavour, queso fresco is great on salads or as the perfect complement to heavier dishes like huevos rancheros or enchiladas.
Named after the state of Oaxaca in southern Mexico, queso oaxaca is a hard white cheese that melts when heated. This makes it more similar to mozzarella than cotija, although if you're looking for a Mexican cheese to flavour a quesadilla or an empanada and you can't get hold of cotija, queso oaxaca is your best bet!
A hard, salty Italian cheese made from sheep's milk, pecorino romano is a good substitute for cotija cheese that's been matured. Once part of the staple diet of the Roman army, pecorino romano cheese is one of Italy's oldest cheeses, still made according to its original recipe.
Another cheese cotija is similar to, caprino romano is traditionally made from goat milk (although nowadays it's often a mix of goat milk and cow milk). Caprino romano comes both fresh (fresco) and aged (stagionato) – the aged variety is punchy and salty, making it an ideal alternative for cotija cheese.
Sharp and salty with a slight tang, vacchino romano is the third romano cheese. It's made from cow milk and is similar to parmesan, although a little stronger in taste. While neither parmesan or romano have quite got the punchiness of cotija cheese, they are both great additions as a magical final ingredient to meat and pasta dishes.
Milder than cotija, Añejo is rolled in paprika during its making process, to add an extra zing to its salty, sharp flavour. When it's fresh it crumbles beautifully into salads and when it's matured it tastes like a dream when grated into enchiladas, burritos or tacos.
For vegans, the best substitute for cotija cheese is this great tasting vegan parmesan. It's nut based and free from any artificial flavourings, and has a rich, salty taste that makes it great addition to many Mexican dishes like tacos or elote, as well as Italian pastas or pizzas.
Another option for vegans wanting to replicate that Mexican cheese taste is vegan queso. Although it's a sauce instead of grated, adding this to your favourite Mexican food will certainly elevate the taste. Unlike cotija cheese, it's got a spicy kick.
A Norwegian cheese that has to be tasted to be believed! It's sharp, nutty and strong, much like cotija and parmesan, but that's where the similarities end. Gjetost has a sweet caramel flavour, almost butterscotch in fact. While it's not ideal for every dish, use it wisely and it could become your new favourite cheese!
What is Cotija cheese?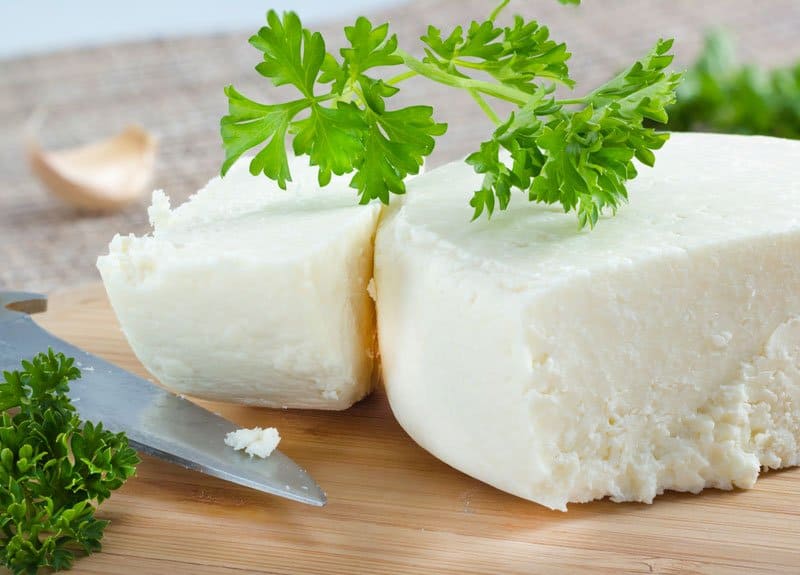 A Mexican cheese made from cow's milk, cotija cheese is often referred to as the 'Mexican parmesan.' But that's selling it short. Cotija is a brilliantly versatile cheese that takes on different tastes and textures, depending on long it's aged.
When it's younger, cotija is soft, moist and crumbly, a bit like feta cheese. In its younger form, cotija cheese goes great scattered across a salad or sprinkled in pasta dishes. This type of cotija is much more readily available in grocery stores.
Aged cotija, however, is a lot firmer and sharper, with a very salty flavour. This is where the parmesan comparison comes in, although cotija cheese is even saltier than parmesan. In fact, it has twice as much salt as the average cheddar cheese!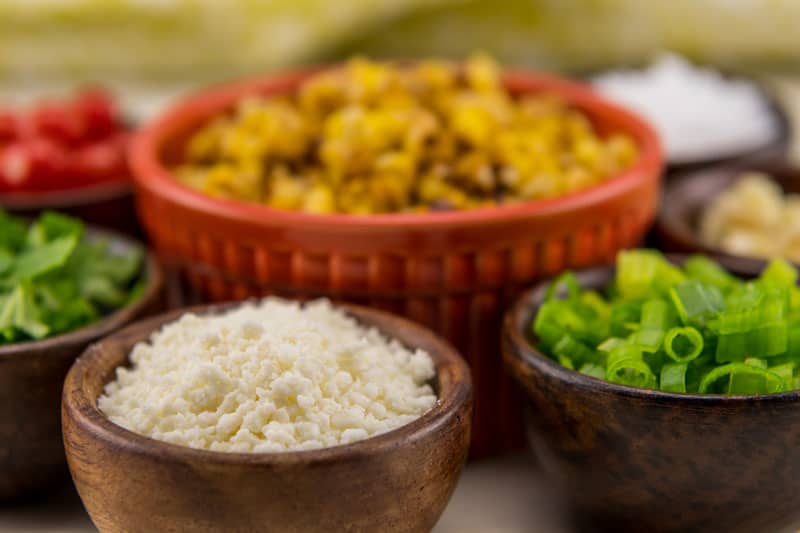 Much like parmesan, you can buy the mature stuff in a block. Then you can break or grate it on top of your favourite dish. You can also get it pre-grated, which works amazingly well with the Mexican dish elote, which is basically corn-on-the-cob, Mexican style.
Cotija cheese doesn't melt over heat, which is why it works so well as the magic final ingredient, sprinkled across a delicious dish for a little extra wow factor.
How is cotija cheese made?
Cotija cheese takes its name from the Mexican town of Cotija in the state of Michoacán, said to be the place where this delicious cheese originated.
To make cotija cheese, farmers normally use full fat cow's milk, which is salted and boiled with enzymes. When curds start to form, they are strained and then pressed into moulds. Young cotija cheese is ready to eat almost straight away, sometimes as early as the next day.
Mature cotija cheese is usually left to age between 100 days to a year. It is often aged in an underground cavern, which is what gives it its distinct flavour, texture and personality.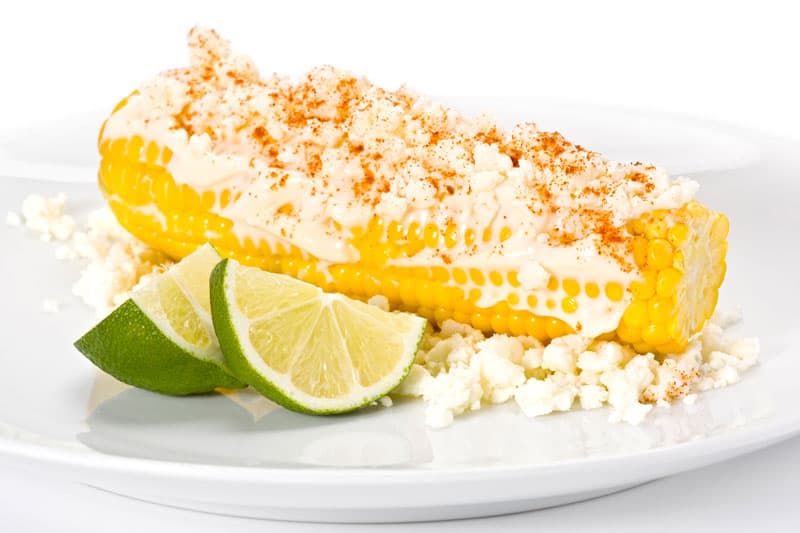 Other cheese substitutes
If you find yourself out of a particular type of cheese, don't despair! Most great cheeses have a unique personality, which is what makes them special. But there's always a great alternative. Check out my other substitutes guides, for times when you need a little inspiration.