Edam cheese has a mild, nutty, and buttery taste that is great on a grilled cheese or accompanying your favourite crackers on a cheeseboard. Considered one of the most popular cheeses in the world for its meltability, sometimes edam may not be so easy to find in your store.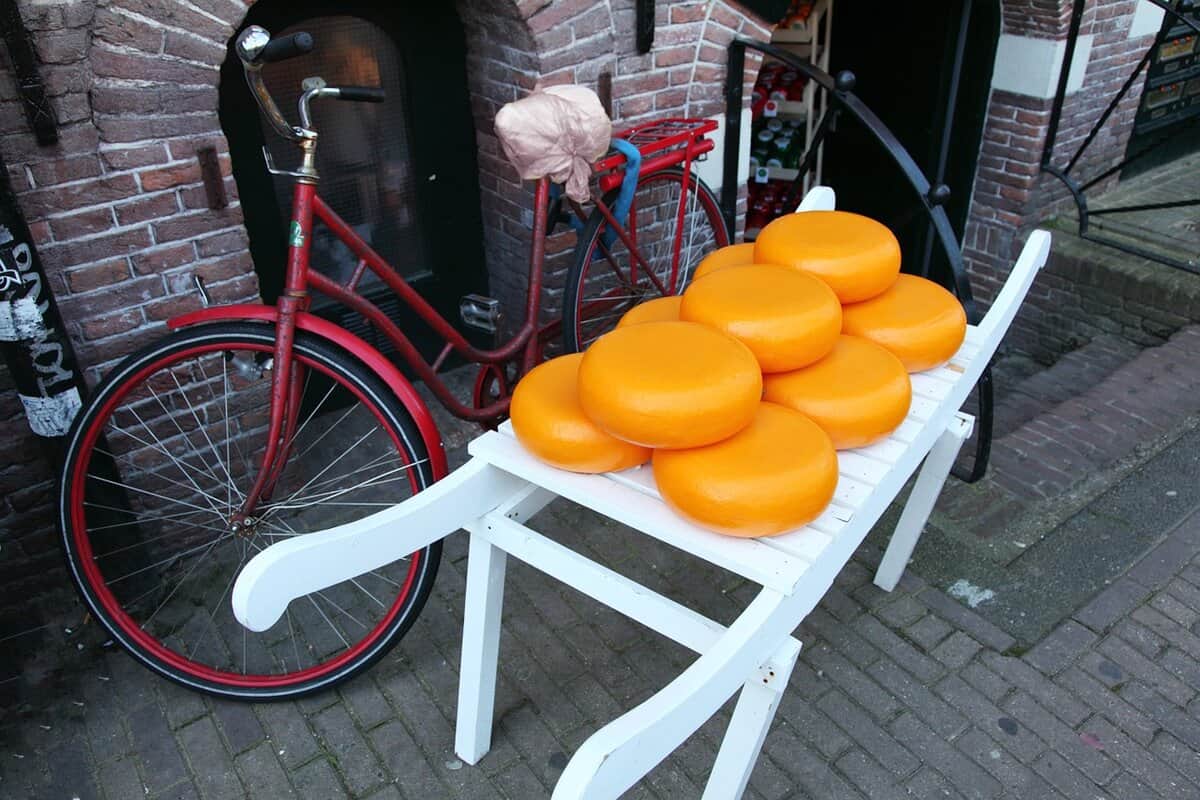 When you can't find edam, it's good to have a backup plan. Here are some of the best substitutes for edam cheese.
WHAT IS EDAM CHEESE?
Edam cheese is a dutch cheese originating in the Netherlands. It is a semi hard cheese made of pasteurised cow's milk and named for the town of Edam, located in North Holland.
Easily recognized by its red paraffin wax coating and golden interior, edam is a favorite of many cheese lovers. 
Young edam cheese is soft and pliable and will have milder characteristics than aged edam. 
WHAT IS THE DIFFERENCE BETWEEN CHEDDAR AND EDAM CHEESE?
Edam and cheddar cheese are similar in flavor and both are made from cow's milk cheese. Edam cheese is well known for its origins in the Netherlands, while cheddar is a British cheese that was born in the village of Cheddar. Their similarities make cheddar cheese an ideal edam cheese substitute. 
Edam is popular for its sweet and nutty flavour profile, as well as its smooth texture. Cheddar on the other hand, tends to be a little sharper and crumbles easily the older it gets, like many other aged cheeses. Edam has a lower fat content than cheddar.
Both cheeses are ideal for slicing or grating and add a great flavor to sandwiches, sauces, and pizza.
WHAT IS EDAM CHEESE USED FOR?
Edam is a versatile cheese with a mild nutty flavor, lower in fat than many other cheeses. Use edam anywhere you need a good melter such as grilled cheese sandwiches, pasta dishes, baked dishes, or even topping for baked potatoes. 
Edam is sturdy enough to be sliced and eaten on a cold sandwich or wrap. It is also great for hamburgers or other hot sandwiches as it will melt and become gooey and delightful.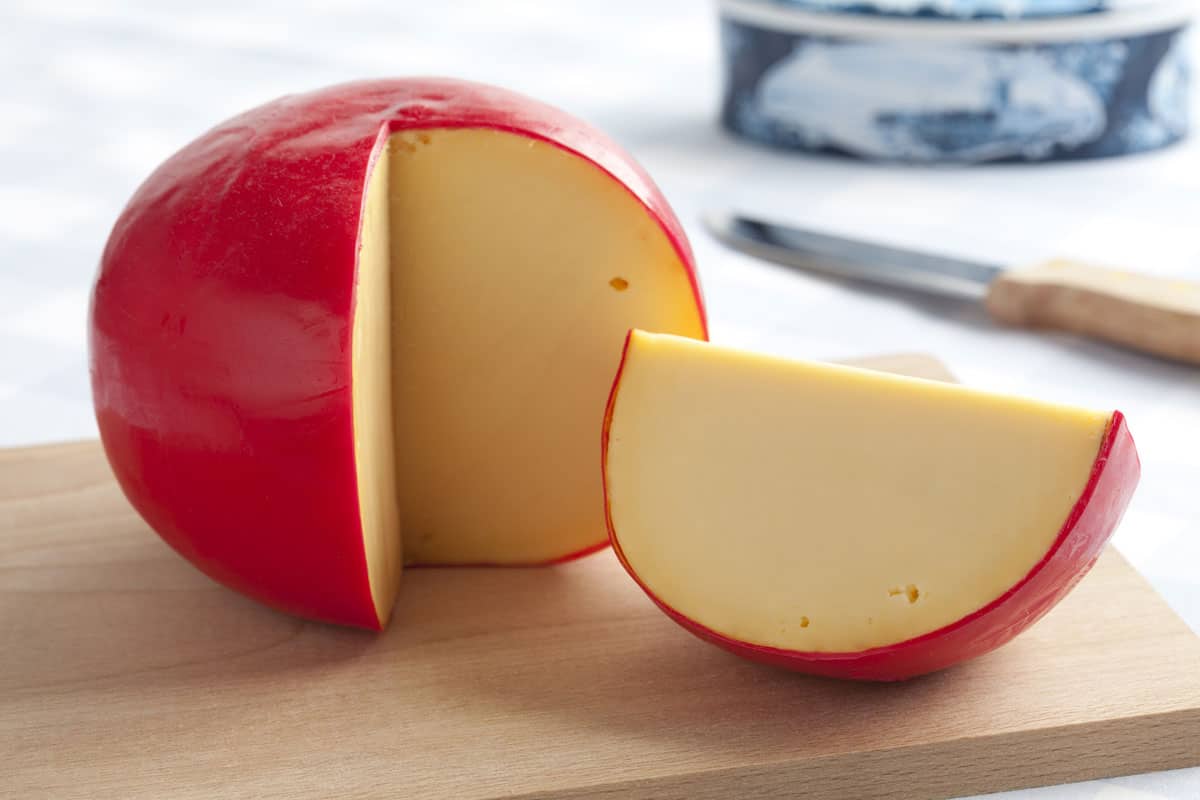 HOW TO SERVE EDAM CHEESE
Edam's pleasant flavour and texture make it an ideal cheese to put on a snack board along with fruits and crackers. At room temperature, edam will develop a little more flavor and aroma, as most cheeses do. Pair edam with peaches, apricots, and pears and sturdy cheese bearing crackers.
7 Edam Cheese Substitutes
Are you looking for an Edam Cheese Substitute? In this comprehensive list you'll learn 7 ideas for an alternative.