Fontina cheese is an extraordinary Italian cheese and some commercial varieties are available in larger supermarkets. However, as you'll know, the best versions of fontina cheese are found in Italy or in delicatessens. That's where I usually go if I feel like enjoying a proper piece of cheese. Besides, the taste is impossible to compare. If you can't find fontina cheese, then there are some excellent fontina cheese substitutes. This list of fontina cheese substitutes will give you clear guidance on how you can use the relevant fontina cheese alternatives.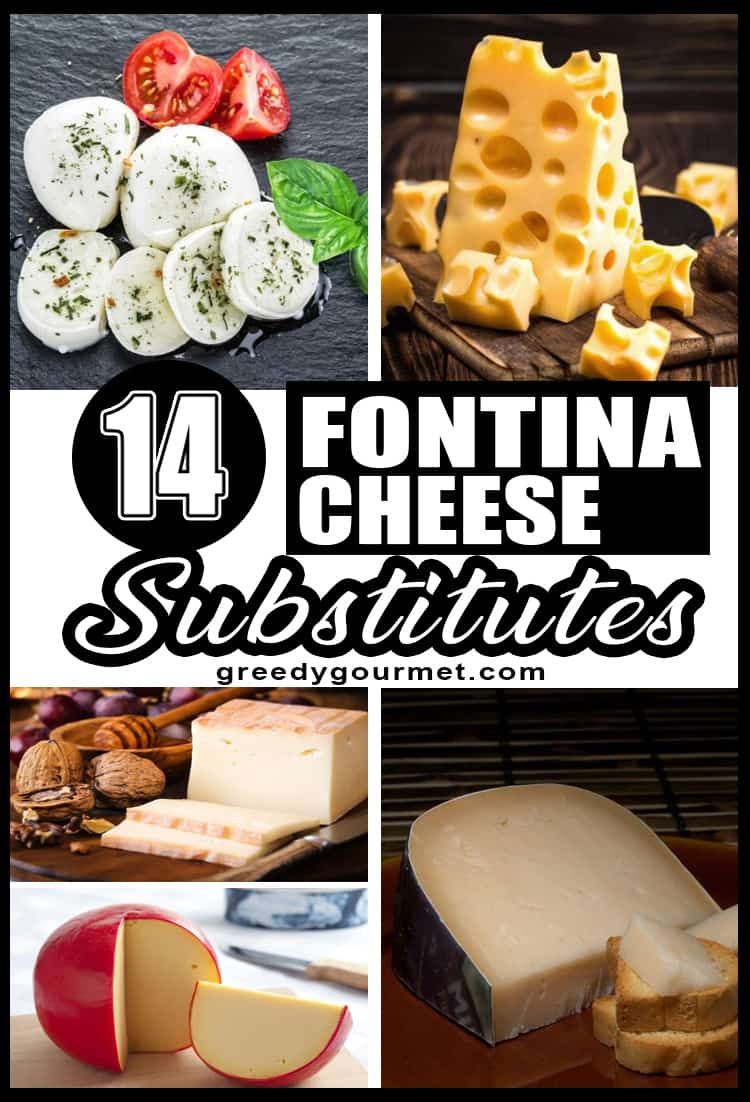 In any case, there are different varieties to fontina cheese. Some varieties are hard, some are softer. Hence, the fontina cheese substitutes will vary as well. Enjoy!
14 fontina cheese substitutes
This article will provide you with all the information you need about 13 fontina cheese substitutes. In summary, it actually quite easy to find a substitute for fontina cheese because the ingredient is quite versatile. If you don't know what fontina cheese is and you've never eaten it, no worries. This article on fontina cheese substitutes will give provide you with plenty of information about this delicious cheese.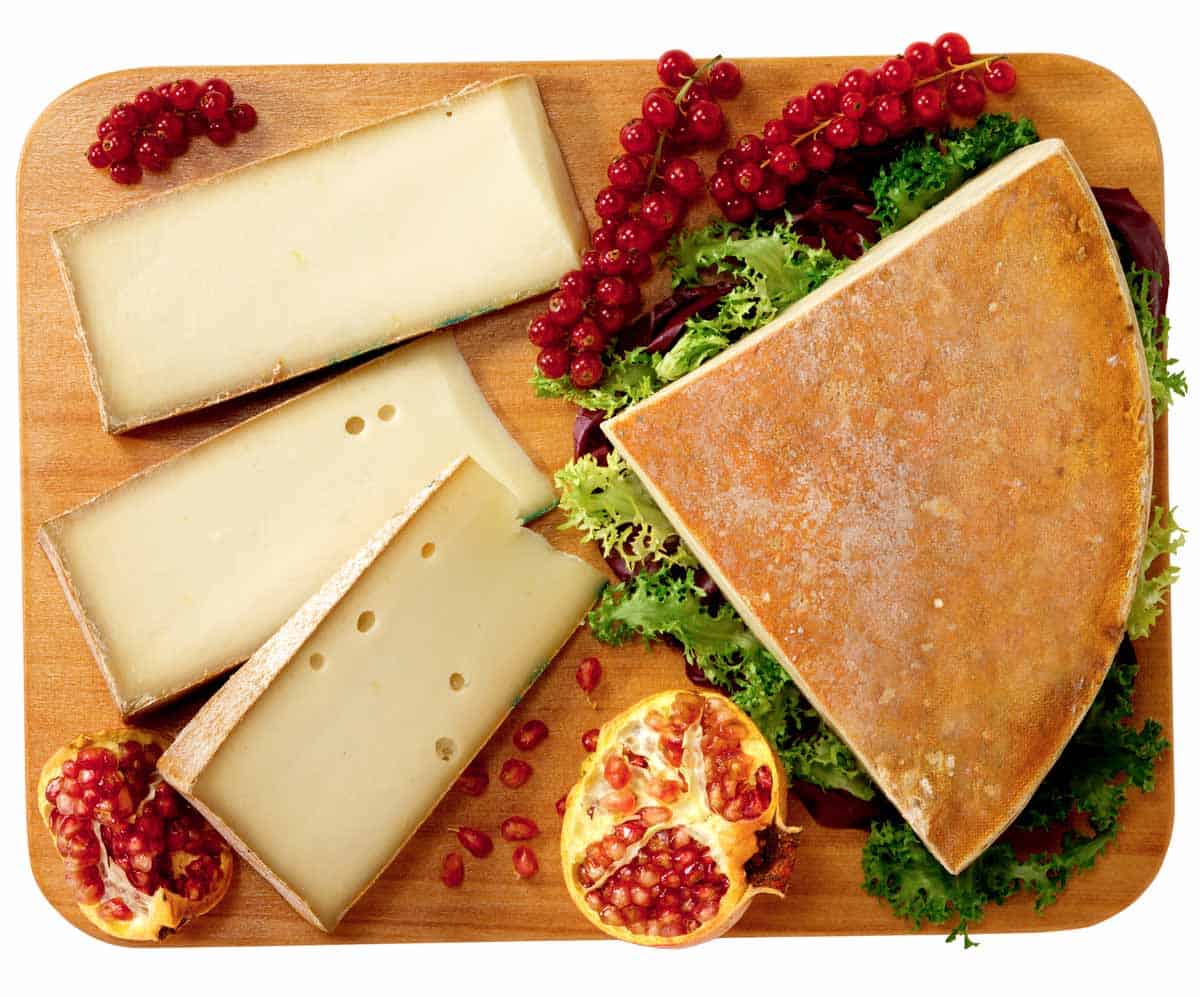 Italian fontina cheese
As mentioned above, fontina cheese is a semi-soft Italian cheese. You might know it as fontina, fontal, fontella, or fontinella. Foremost, it is a cow's milk cheese which makes it very versatile and in turn makes it easier to search for fontina cheese substitutes. Fontina cheese is available, as well as produced, all year around. However, Italians and cheese specialists know that the best time for fontina cheese is during the summer. Do you know why?
It's all got to do with the cows and how they feed. Apparently, when cows are moved to higher altitudes – from 1,800 feet to approximately 2,300 feet – they feed on very rich grass. In essence, this grass impacts the aroma and flavour of the milk the cows produce. For this reason, Italians prefer to eat fontina cheese in the summer or in the autumn when the cheese is at its absolute best.
As you might have guessed, fontina cheese also has PDO status just like Parmesan. It also has a Consorzio stamp with the scripture Fontina, proving the quality the cheese. Originally, fontina cheese comes from Aosta Valley in the Italian Alps. Records indicate that this cheese has been around since 12th century.
fontina cheese taste profile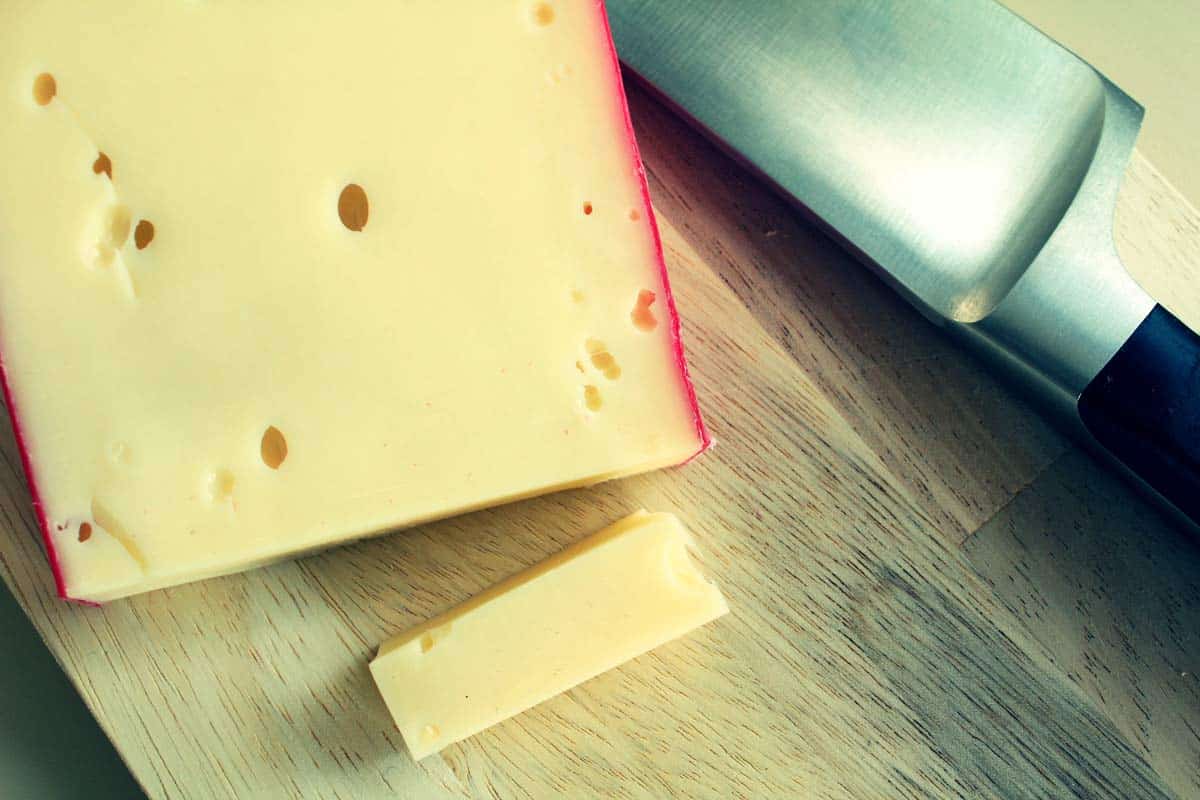 There are two forms of fontina cheese. A younger fontina cheese with a soft and creamy texture. This cheese is suitable for making fondue recipes. Then there is a more aged and mature fontina cheese, which has a nutty and rich flavour. Also, because of its high fat content (45%), it also melts very well. Therefore, you can easily put it in sandwiches like these.
All in all, fontina cheese has a fairly pungent and earthy flavour. In addition, fontina cheese is known as a popular pairing with roasted meat, such as roast venison, and truffle recipes.
If you are looking for more cheese substitutes, you might be interested in these:
If you want to pair the cheese with some sausage such as andouille sausage, you should it's an excellent idea. You can also try these andouille sausage substitutes. The same can be said with pairing the cheese with a heavy wine like Madeira wine. Or try the Madeira wine substitutes.
why look for fontina cheese substitutes?
The number one reason for searching for fontina cheese substitutes is that you might not be able to find it in regular supermarkets. Also, as you probably noticed, this cheese is high in fat, so you might want to seek a cheese with lower calories. Lastly, some people mind its pungent aroma!
what are the best fontina cheese substitutes?
So, let's begin with the list of the best fontina cheese substitutes!
Taleggio cheese is also a semi-soft cheese made with cow's milk. It's one of the top fontina cheese substitutes with a pungent and strong aroma too. You can eat it on its own or substitute it in salads, sandwiches and more.
Gouda cheese is another cow's milk cheese, but it has a different colour as well as texture. It is more of a semi-hard to hard cheese. Hence, you can grate this fontina cheese substitute on pasta dishes, risottos, etc. 
Gruyere is a hard cow's milk cheese from Switzerland. It's very common and available in most supermarkets, making it an easy alternative. Gruyere cheese is excellent for grating. For instance, you can use it as a topping for soups, pasta dishes. You can also melt it and make a delicious cheesy sauce.
Mozzarella is a soft substitute with a very different texture. We all know mozzarella of course by its distinctive circular shape. It is excellent in salads and in sandwiches.
Montasio is also a mountain cheese. coming from the same family as fontina cheese. It has aa very high fat content of 32%, so if you want your fontina cheese alternative to be low on calories, this is not one of the best fontina cheese substitutes for you. Although, if you would like to replicate the taste and texture, montasio cheese is perfect. Plus, it's also made in Italy. 
Vacherin is another type of mountain cheese made with cow's milk.  It is said to have originated in France as well as Switzerland. There are several types of vacherin cheeses, including the creamy Mont d'Or (French) or the Vacherin Fribourgeous (Swiss). This is the best type of substitute because the Mont d'Or is very fat and creamy, but delicious. Excellent substitute for pasta bakes, pies, or melting in general.
Havarti cheese is a Danish cheese, from cow's milk. It has a soft to semi-soft texture and is perfect for melting or making grilled cheese sandwiches.
Emmental cheese is an excellent choice for replicating those nutty flavours of fontina. The older the emmental, the better the taste! It is a medium-hard cheese made with cow's milk.
Provolone is an Italian cheese, which is generally quite young in terms of age. It makes for a very agreeable substitute for fontina because its flavour is not as strong. So for those of you who prefer their cheese on the milder side, this one is for you!
When in doubt, one can also use Parmesan cheese for everything! It also carries a PDO status, however it is a very hard cheese which makes it excellent for grating. You can use it in almost everything, just not in sauces.
Another versatile cheese that you can use as a last resort. I recommend going for a mature cheddar to replicate those strong flavours of fontina. 
For a very mild fontina cheese alternative, you can always go for edam cheese.
vegan substitutes for fontina cheese
If you are using fontina cheese in pasta bake recipes or a pasta recipe you should definitely consider substituting with nutritional yeast. It is one of the best vegan substitutes for hard and mature fontina cheese, especially in a grated capacity.
Tofu is a fantastic substitute for fontina cheese. Especially because of it's firmer texture. It's one of the top vegan substitutes for fontina cheesy recipes like dips, sauces, pies as well as many pasta dishes too.