Goat's cheese is used in many cuisines for its creamy texture and distinct taste. You can eat it on its own with a piece of bread or integrate into any recipe which calls for it.
Understandably, goat's cheese is not everyone's cup of tea, as it varies in strength. For this reason, if you wish to substitute goat's cheese, then take a look at these 9 goat's cheese substitutes.
These goat's cheese substitutes will help you get by without using the distinct cheese. Depending on your recipe and how creamy you wish your meal to be, read about the most suitable goat's cheese substitutes. Enjoy!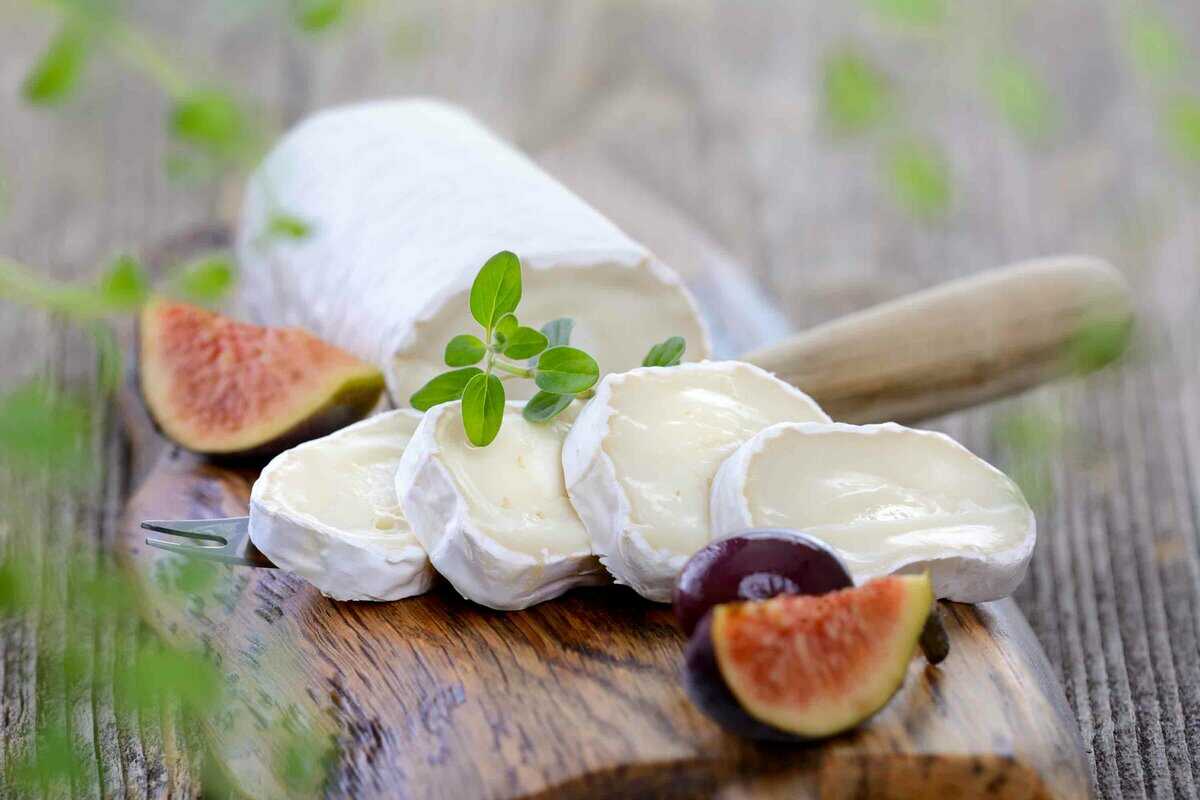 9 goat's cheese substitutes that you need to know about
This article will help you understand goat's cheese and guide you on using the best goat's cheese alternative. However, prior to selecting the best goat's cheese substitute, you need to understand the basics of goat's cheese.
Keep reading below to find out more about how goat's cheese is made, different types of goat's cheese, the history of goat's cheese and its benefits.
understanding goat's cheese & history of goat's cheese
Goat's cheese is cheese made with goat's milk. You might also know it as 'fromage du chevre'(in French). In terms of production of goat's cheese, you too can make it. It's not very complex.
how to make goat's cheese
First, you allow raw goat's milk to curdle and then drain and press the curds. Second, you can also use acids like vinegar or lemon juice , or rennet as well to help with the curdling process. When the curds are ready, you can add different spices and herbs to flavour the cheese. For example, you can add herbes de Provence, chives, truffles, you name it.
Next, follow the centuries-old technique of hanging cheesecloths filled with the goat's cheese curds. In order to age the cheese, hang the cheesecloths in the kitchen for a couple of days so it can drain and cure. Then, once you expose it to some heat, it softens.
So, as you can see, goat's cheese broadly comes in two types of textures:
firm and crumbly
or soft and creamy
However, there are many types of goat's cheeses. For a full list of goat's milk cheeses, click right here. It's quite extensive!
history of goat's cheese
Apparently, goat's cheese is an ancient cheese, going back to pre-historic times! For example in ancient Greek times, goat's cheese was commonly used as a substitute for breast milk.
The first ever commercial cheese came out in France in the year 1935. The central region of the Rhone-Alpes today is known as one of the cradles of goat's cheese.
There, people continue to make fresh goat's cheese, which has the status of Protected Designation of Origin (PDO). However, today, goat's cheese is made all around the world!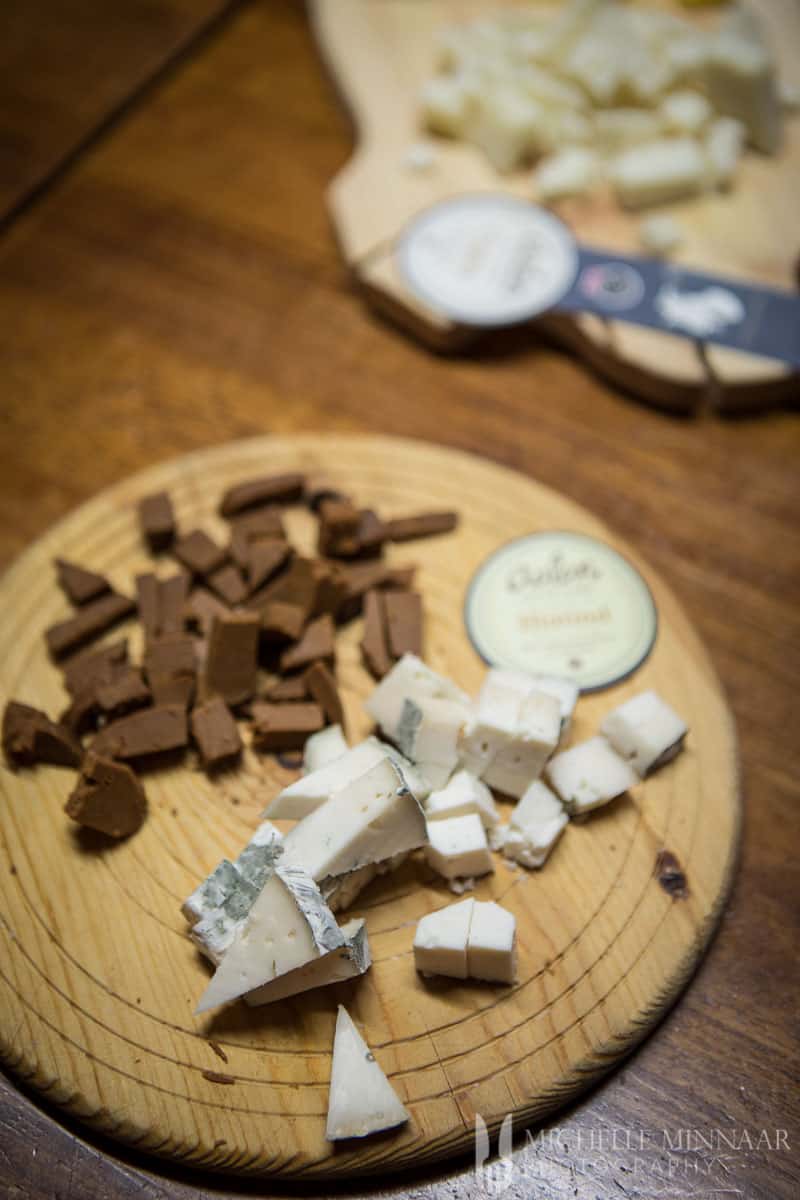 top health benefits of goat's cheeses
First and foremost, goat's cheese has a ton of healthy fats. These are much healthier to digest than that of cow's milk. Most noteworthy, some types of goat's cheese are much lower in calories.
Next, it is an excellent source of protein as well as calcium, making this cheese very suitable for vegetarians.
Lastly, it is also a good source of probiotics, Vitamin B and phosphorous. Some people argue that it also helps regulate hunger cravings and ultimately leads to weight loss.
what is the best substitute for goat cheese
These 9 goat's cheese substitutes will help you complete your recipes. Just like these 7 monterey jack cheese substitutes and 8 manchego cheese substitutes helped me before! Also you can consider asiago cheese substitutes or fontina cheese substitutes.
So, find out below your best substitute for goat cheese!
soft goat's cheese substitutes
Yogurt is a worthy goat's cheese substitute. You can use a more fatty version like Greek yogurt, however you can also go for the low-calorie alternatives – especially when it comes to making a creamy salad.
Why not try yogurt in a salad dressing like this one, to replicate the creaminess of the goat's cheese? You can also substitute it in baking.
Ricotta is one of the best goat's cheese substitutes. It's made up with a variety of milks (cow, sheep, goat). It is a very soft and creamy cheese that's excellent for substituting soft goat's cheese.
You can substitute goat's cheese with ricotta for example in this beetroot tart recipe. It will work just as well. If you don't have ricotta cheese, take a look at these top ricotta cheese substitutes.
In short, mascarpone cheese is super-creamy and delicious. It can be used in sweet recipes as well as savoury ones. If you are looking for the most creamy substitute, this is it!
You can add a dash of mascarpone on top of a pumpkin and sweet potato soup. It will make your soup all the more enjoyable.
If you are planning to make a delicious goat's cheese sandwich, you can substitute with cream cheese. Flavour the cream cheese with herbs and spices to your liking. Make it your own and put your own twist on this cheese.
Similarly to ricotta, cottage cheese works as a goat's cheese substitute. All in all, you can include it in salads or in this beetroot rice recipe. It will bring a certain tanginess and balance to the dish. 
Again, if you get your hands on fromage blanc, it's another excellent substitute for creamy and soft goat's cheese. Flavour it in the way you prefer most. You can use it in the making of these pecan and cheese balls recipe.
hard goat's cheese substitutes
Feta is considered as one of the best substitutes for firm goat's cheese. If you plan to use firm and crumbly goat's cheese in a salad, you can easily substitute with feta cheese.
Careful though, it is slightly more salty in comparison to goat's cheese. Substitute goat's cheese with generous chunks of feta in this goat's cheese and walnut salad.
Balkan cheese is very common in all of Europe and you can easily find it in the supermarkets. Treat this type of goat's cheese substitute like feta.
Use it in a salad to complement other bold flavours. For example, pair the Balkan cheese in this amazing fig salad.
In essence, raw halloumi is a good substitute to use in salads. You can also grill it slightly and treat it as a substitute for a salad that calls for 'chevre chaud' (warm goat's cheese). Try this recipe here.
So, which goat's cheese substitutes do you think are the best? Let me know!