A fantastically versatile oil that's great for everything from frying and baking to dressing salads and drizzling on bread, grapeseed oil is an increasingly popular ingredient, especially with health-conscious foodies. Is there a grapeseed oil substitute though?
It's not the easiest product to get hold of. So, what if you've found a great new recipe that calls for using grapeseed oil but you haven't got any? 
Relax. There are lots of great alternatives to grapeseed oil!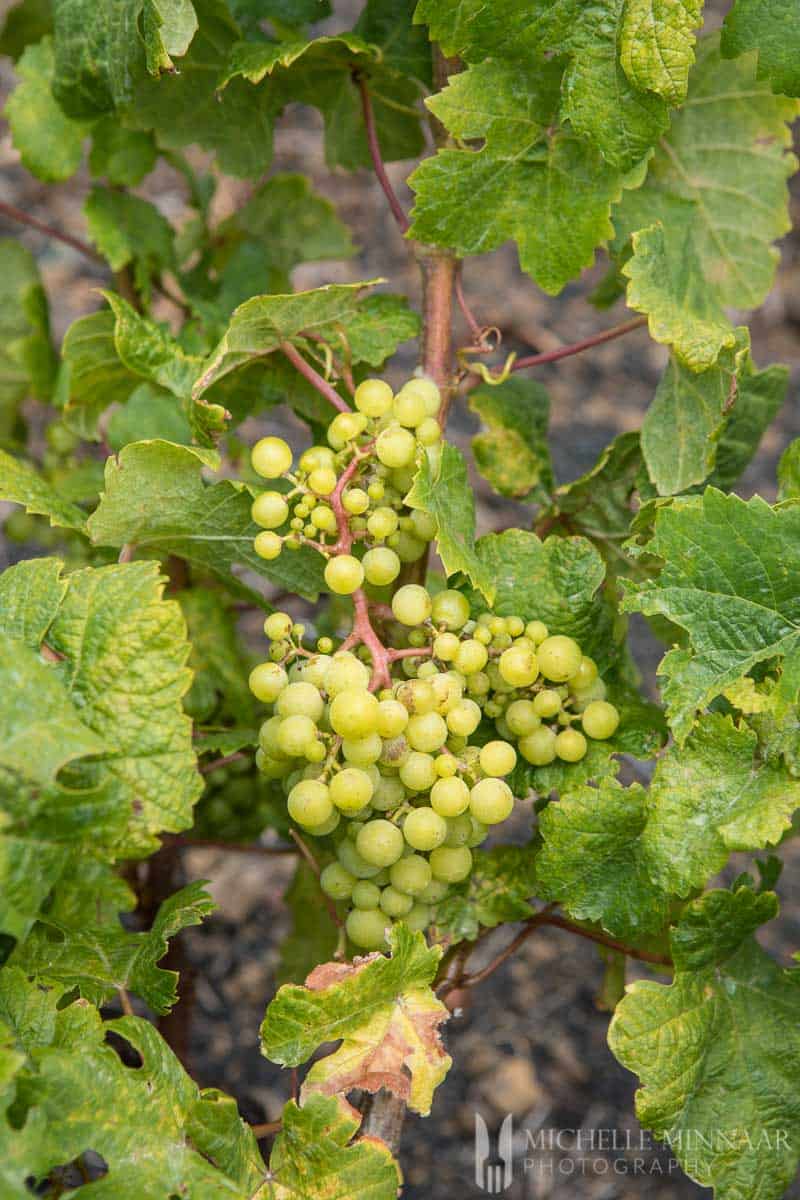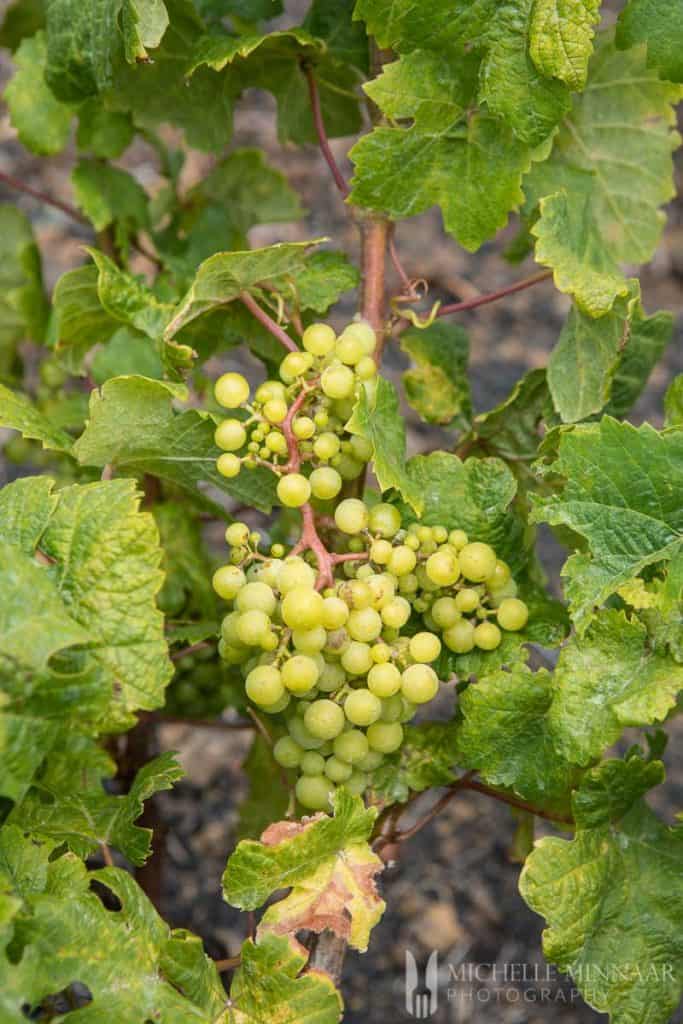 What is grapeseed oil?
Wine, glorious wine. As if this liquified gold wasn't already great enough! Now, even its waste product is sought after.
Yep, that's right. Grapeseed oil comes from… you guessed it… grape seeds. A beautiful by-product of the wine-making process, grapeseed oil came about when one smarty pants decided that the seeds were too good to waste.
So, the oil was extracted from the seeds and a new, popular culinary oil was created. Not just culinary though – grapeseed oil is also become a favourite massage oil in spas.
What does grapeseed oil taste like?
Not much, but that's the point. It has a mild 'nutty' taste that's very neutral. Most good all-round, versatile oils need to be pretty clean tasting to avoid overpowering the flavor of the dish they are used in.
The fact that grapeseed oil is clean tasting makes it a great all-purpose oil – it can be used to stir-fry, sauté or bake without dominating the flavor, and can also be used as a base for salad dressings.
Where does grapeseed oil come from?
Most of the common grape seed oils that you'll find in supermarkets and local grocery stores come from wine producing countries in Europe – think France, Italy and Spain.
What's the smoke point of grapeseed oil?
An oil's 'smoke point', or 'burning point,' is the temperature at which its fat content starts to break down and turn to smoke.
It's important to know the burning point of an oil. This is because when you heat an oil past its burning point, not only do you ruin the flavour, you also destroy the nutrients in the oil and you can also create harmful free radicals.
Luckily, the burning point of grape seed oil is pretty high – around 216ºC/420ºF. This makes it a particularly good oil for roasting, baking, frying and sautéing.
Is grapeseed oil good for you?
There's a reason health freaks are falling over their kimchi to get a hold of a bottle of good old grapeseed oil.
First off, it contains high levels of vitamin E – more so than even olive oil – which helps to maintain healthy skin, eyes, tissue, cells, organs and helps to strengthen the immune system.
It's also packed full of flavonoids, which help to reduce levels of cholesterol and blood pressure, as well as help to protect blood vessels. 
Lastly, grapeseed oil is high in polyunsaturated fatty acids like omega-6 and omega-9. According to the American Heart Association, these healthy fats are good for the heart and should be eaten in place of trans fats and saturated fats.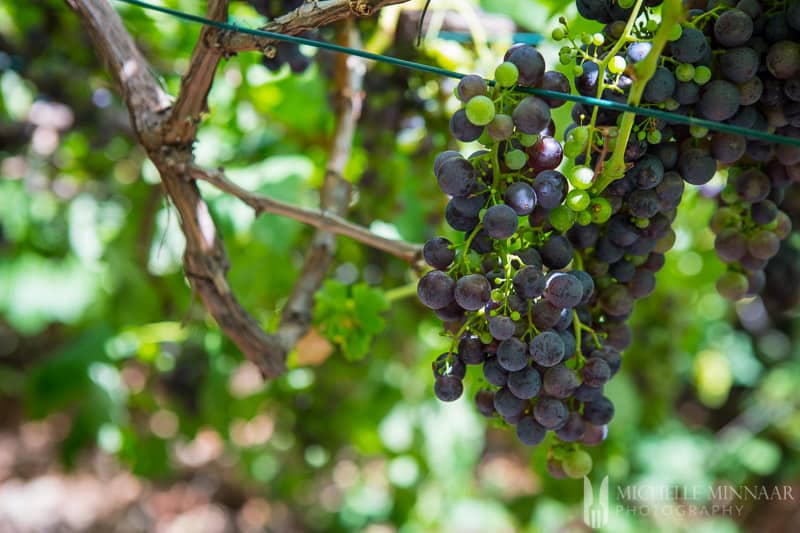 9 Grapeseed Oil Substitutes
Are you looking for a grapeseed oil substitute? In this comprehensive list you'll learn 9 ideas for an alternative.
When it comes to the best substitute for grapeseed oil, avocado oil takes the crown. A very high smoking point – around 271ºC/520ºF – makes it perfect for cooking at high temperatures, and its mild nutty taste means its flavor won't take over. If a recipe calls for stir frying, deep frying or sautéing, avocado oil fits the bill.
It's also great when it comes to baking and is especially tasty when used as a base for salad dressings. Like grape seed oil, avocado oil has a number of healthy benefits. It's jam-packed full of healthy monounsaturated fats such as oleic acid and omega-9, which can help reduce cholesterol and promote heart health and, much like grape seed oil, is a great source of vitamin E.
Vegetable oil is typically a blend of several different oils including canola, coconut, corn, cottonseed, olive, palm, palm-kernel, peanut, safflower, soybean, and sunflower.
With a smoke point of around 204ºC 400ºF and a neutral flavor, vegetable oil makes a great alternative to grape seed oil and a particularly good ingredient when it comes to baking. Vegetable oil is high in polyunsaturated fats, which is considered one of the healthy fats that is essential for a balanced diet and can lower the risk of coronary heart disease.
An oil that comes from the rapeseed plant, canola oil is a very versatile oil. It has a fairly high smoke point – 204ºC 400ºF – which, like vegetable oil, makes it a good candidate for a baking oil.
Like grapeseed oil, canola oil has a neutral flavor and is rich in healthy omega-3 fats. Great for baking, canola oil would make an ideal all-round substitute for grape seed oil and could take its place when frying a dish or dressing a salad.
Another great grape seed oil substitute when it comes to baking, almond oil has a subtle nutty taste that would work in harmony with lots of baked recipes.
The fact that it has the same burning point as grape seed oil – around 216ºC/420ºF – means it's tailor made to step in when you're all out of grape seed. Bear in mind that even though the taste is mild, almond oil is not quite as neutral as grape seed oil and you will need to make sure you use it with flavors that complement almond.
Like grape seed oil, almond oil is packed with the good stuff. It's a great source of vitamin C, is low in saturated fats and contains plenty of healthy polyunsaturated fats.
This is the standard oil when it comes to frying and not without reason. A very high smoke point of 232ºC/450ºF and a mild nutty taste make sunflower oil ideal for frying, stir frying, deep frying, sautéing and baking.
Sunflower oil does come in different varieties, some more healthy than others. Sunflower oils with high levels of monounsaturated and polyunsaturated fats, or 'high oleic' sunflower oils help increase good cholesterol and lower bad cholesterol.
Another oil with a sky-high burn point – around 232ºC/450ºF – peanut oil is an excellent substitute for grapeseed oil, particularly when frying or stir-frying. It's particularly great in Asian stir-fries and pairs well with most kinds of meat and green vegetables.
While it doesn't take on the flavor of the ingredients it's fried in, peanut oil does have a slightly stronger sweet taste and nutty aroma than other oils. So, use it wisely – stick to complementary flavors.
Like grape seed oil, peanut oil is a great source of omega-6. It's also high in vitamin E and those good old cholesterol busting monounsaturated fats, although it does contain more saturated fat than many other oils.
Regular olive oil makes a good all-round alternative to grape seed oil, but when it comes to a stand in for dressing salads, extra virgin olive oil is a winner. The fresh, mildly nutty, slight bitterness of a good olive oil makes for the perfect base to any kind of salad.
For those making homemade mayonnaise, a recipe that calls for grape seed oil can easily be adapted to olive oil. Both have good emulsifying properties, which makes them ideal mayonnaise ingredients.
Healthy wise, olive oil contains decent amounts of vitamin E and K and high amounts of powerful antioxidants, making it a fairly healthy choice of oil.
Once the darling of the healthy-eating scene, this flavorful oil has fallen from grace. In recent years, it's taken a bit of a bashing due to its high saturated fat content. Still, there's little evidence that it's harmful. It doesn't have a neutral taste like grape seed oil, but if you your dish will be complemented by the wonderful flavor of coconut, this would be a great option.
Similar to sunflower oil, safflower oil is neutral in flavor and high in monounsaturated and polyunsaturated fats. It has a high burn point of around 266ºC/511ºF, making it good for frying and doesn't solidify when cold, making it ideal as a salad dressing.