One of the most important seasoning ingredients in Italian cuisine, Italian seasoning is full of savory flavor, brings a beautiful fragrance, and, crucially, is highly versatile!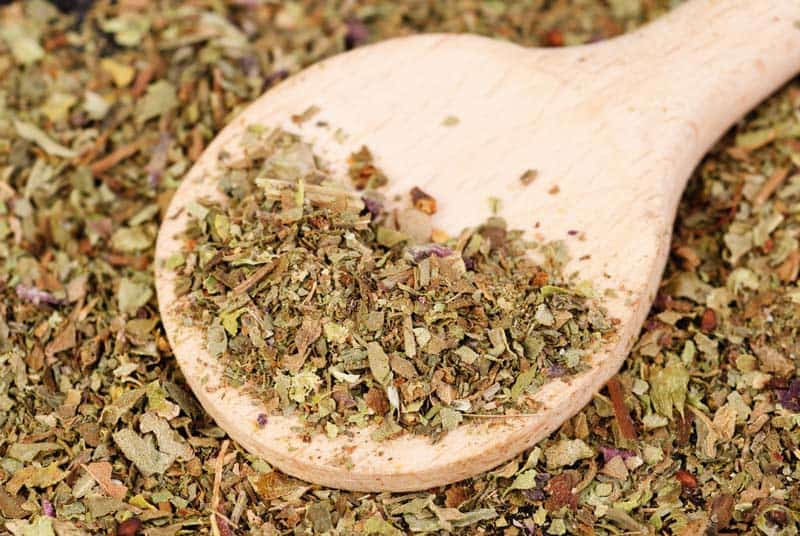 You can use it to transform a pizza, elevate pasta, or bring that wow factor to your favorite salads. It's not always available, though, so many people wonder what, if anything, can fill in and bring that much-needed Mediterranean essence when you're all out of Italian seasoning.
Fear not! We've compiled a list of the very best Italian seasoning substitutes! There's bound to be a delicious alternative on this list, whether for sauce, stews, pizzas, or pasta.
What is Italian Seasoning?
The Best Substitute for Italian Seasoning
If you have all the ingredients, homemade Italian seasoning is the way to go. Make a big batch and keep it in your cupboard – you'll never have to worry about alternatives again!
1. Your own homemade Italian seasoning substitute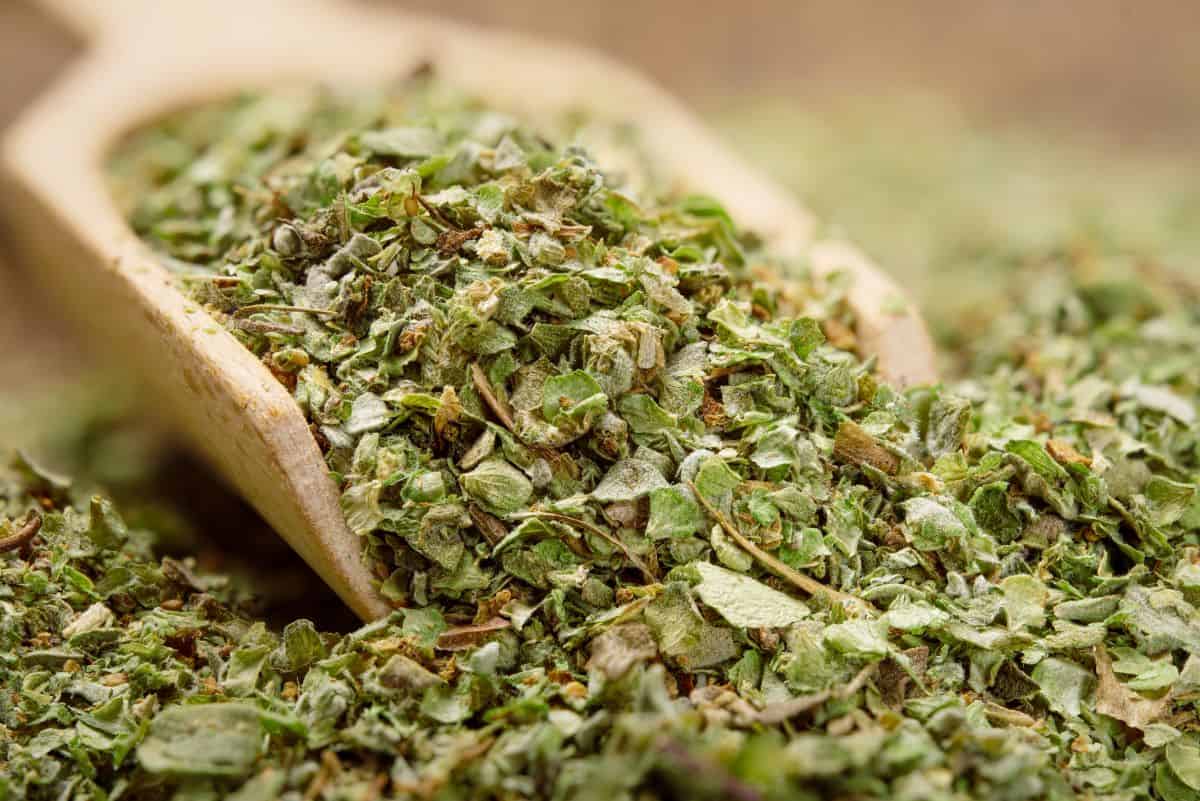 Making your Italian seasoning blend is the best way to make sure you always have some to hand. You only need to measure two tablespoons of oregano, basil, and parsley and one tablespoon of rosemary, thyme, sage, and marjoram.
Then, of course, you can add any extras to suit your tastes. Look at the ingredients above and add a small amount – a teaspoon or two will do.
Once you've got your blend, give it a mixture together and keep your homemade Italian seasoning in an airtight container, stored in a cool, dry place. It will stay fresh and fragrant for up to six months.
Mixed Herb Italian Seasoning Substitutes
2. Dried oregano & dried basil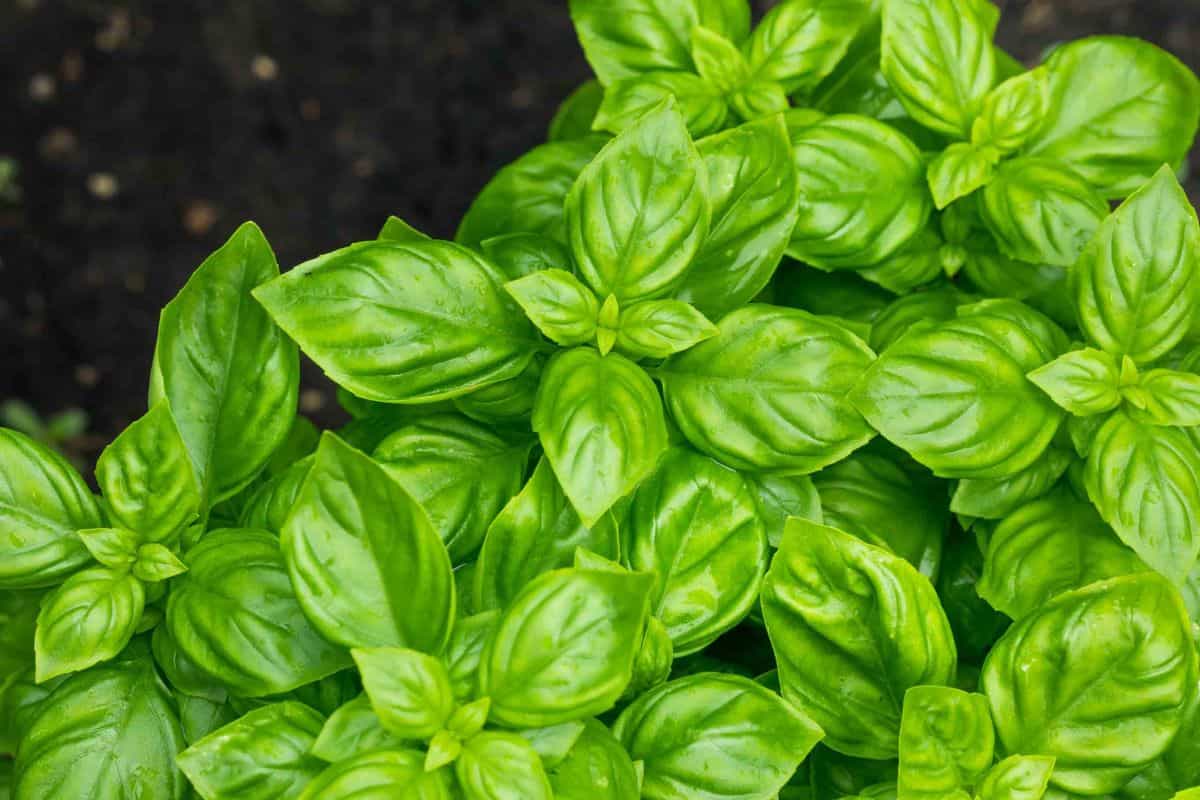 Oregano and basil are the two staple herbs of Italian seasoning. As they're the most important, it stands to reason that combining the two makes for a decent Italian seasoning substitute if you can't get hold of the whole spice mix.
Go for a 50:50 ratio of oregano and basil. If you prefer one over the other, you can tweak the ratios, but I think a half-and-half approach strikes a good balance when flavoring typical Italian dishes such as pasta and pizza.
3. Herbes de Provence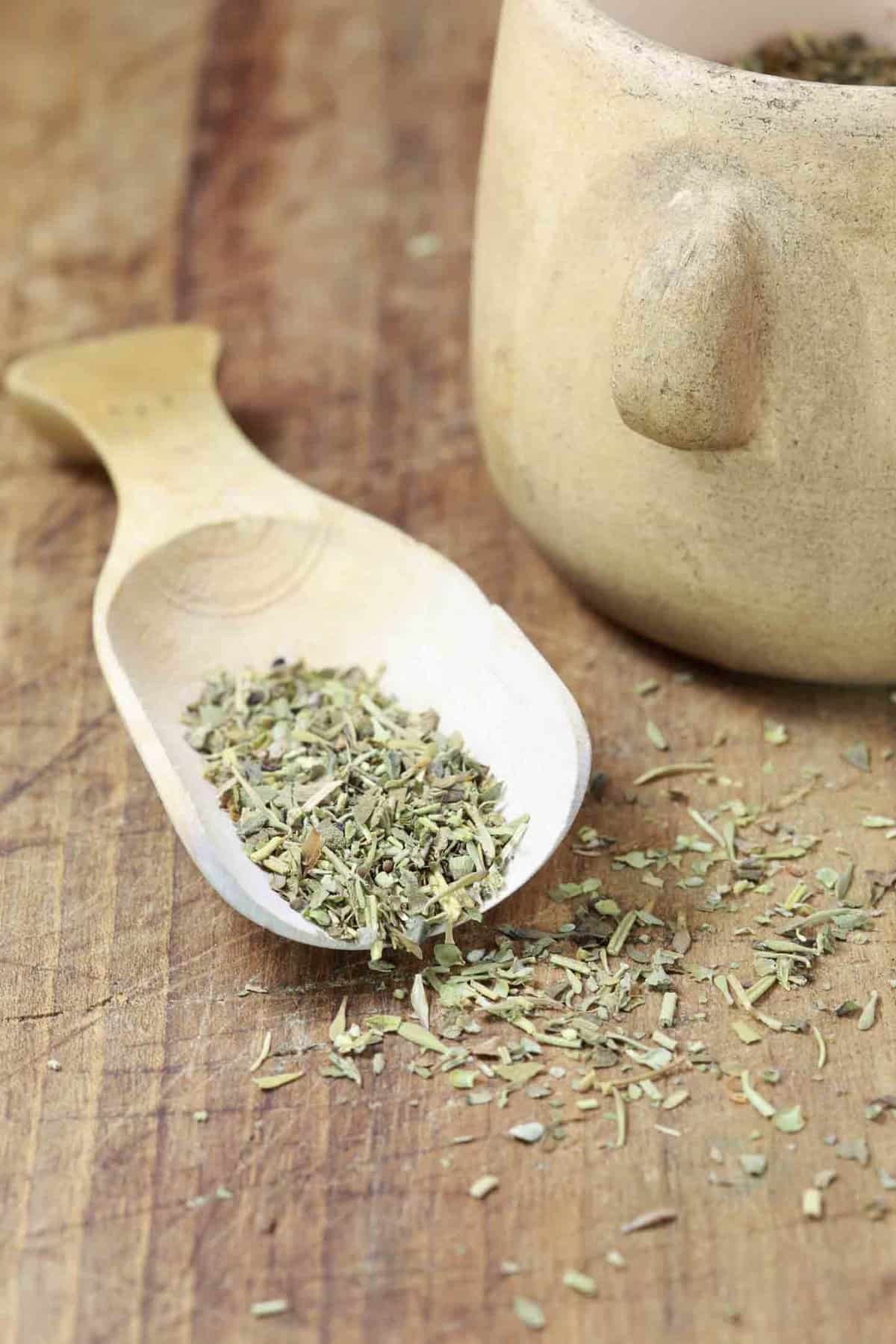 A famous spice blend from the South of France, Herbes de Provence is a vital part of French cuisine and a good substitute for Italian seasoning for certain dishes. There's some overlap between the ingredients – Herbes de Provence traditionally contains thyme, basil, rosemary, tarragon, marjoram, oregano, and bay leaf.
You'll also sometimes find lavender flowers added to the mix, bringing a distinct flavor. With this in mind, using Herbes de Provence as an Italian seasoning substitute for meat or fish dishes is best.
4. Pizza seasoning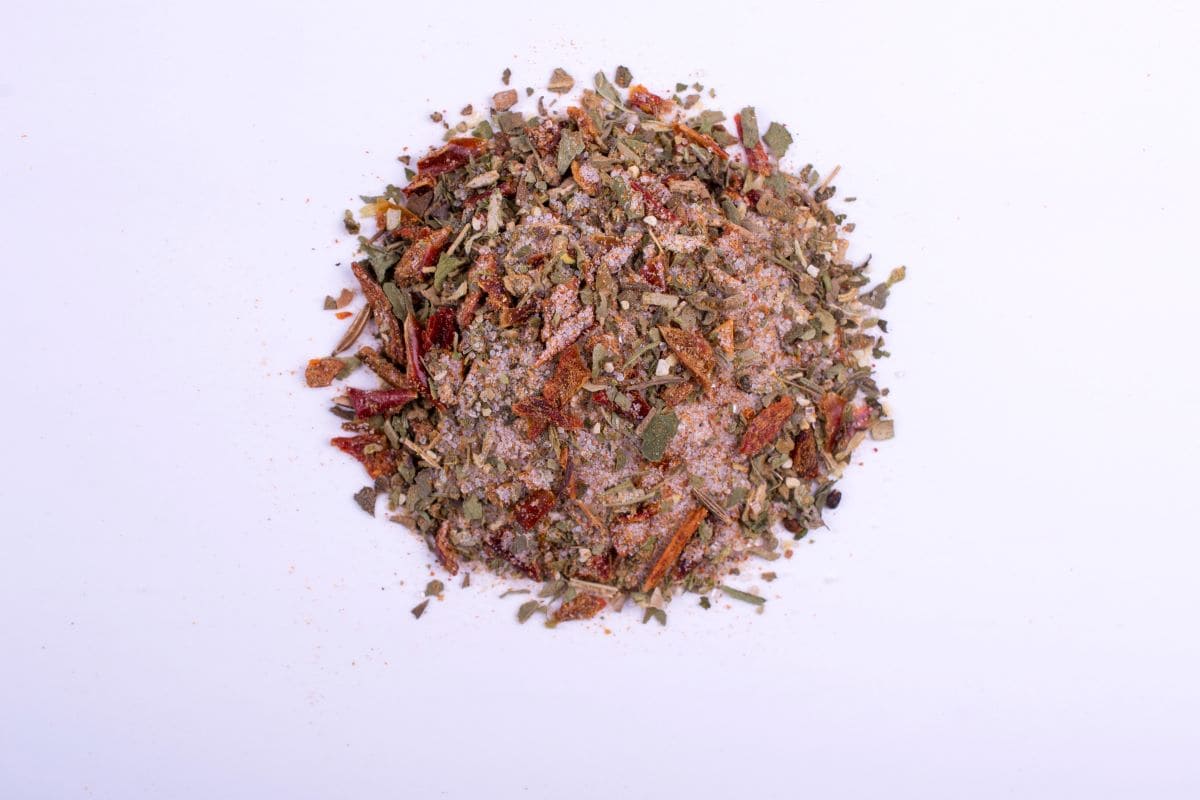 Like Italian seasoning, pizza seasoning typically contains dried basil, oregano, parsley, thyme, and marjoram. It sometimes also contains onion powder, bell pepper flakes, fennel, garlic, chilies, and celery.
Use pizza seasoning as a 1:1 replacement for Italian seasoning. It's handy with pizza (obviously!) but can be used in most Italian cooking – in pasta sauce and as a final seasoning on baked dishes, for example.
5. Greek seasoning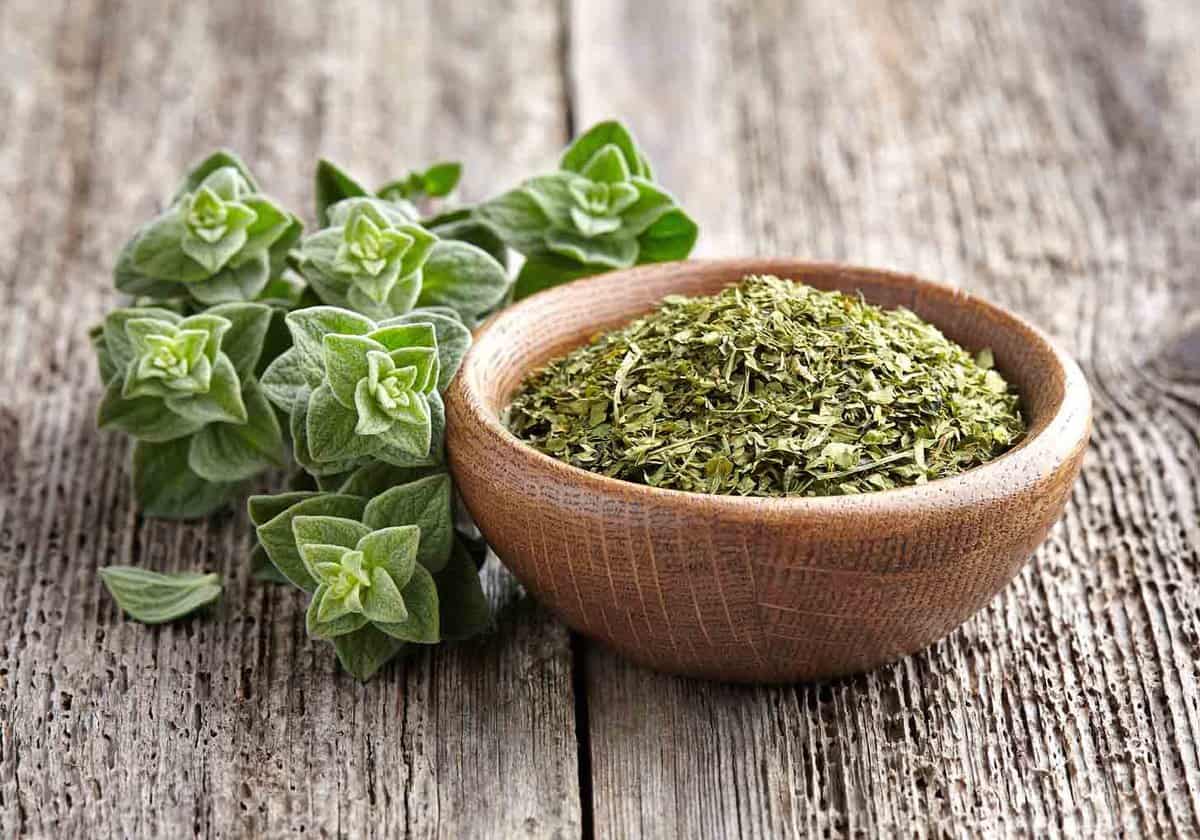 Swapping one Mediterranean spice blend for another makes perfect sense. Absolutely! Greek seasoning works wonders as an Italian seasoning substitute for many dishes, including stews and pasta dishes, particularly as a meat marinade.
Greek seasoning usually contains many herbs, like Italian seasoning, including oregano, thyme, basil, parsley, and rosemary. However, it has more robust flavors, including onion powder, garlic powder, dill, paprika, and nutmeg. So expect a different, subtle, savory taste but a more aromatic, bolder seasoning mix.
6. Fresh herb blend
A mixture of fresh herbs perfectly replaces the dried herb mixture of Italian seasoning. Remember that fresh herbs, such as stews, are better for long, slow cooking, whereas fresh herbs tend to lose their flavor and fragrance when cooked over long periods of thyme.
As a seasoning substitute for pasta dishes or pizzas, fresh basil, rosemary, thyme, and oregano would all be excellent. Fresh herbs are fantastic in Italian salads as well.
Generally, it's best to substitute fresh for dried herbs at a 3:1 ratio, as dried herbs have a more concentrated flavor. So, for example, three tablespoons of fresh herbs for one tablespoon of dried herbs.
Spice Blend Substitutes for Italian Seasoning
7. Za'atar seasoning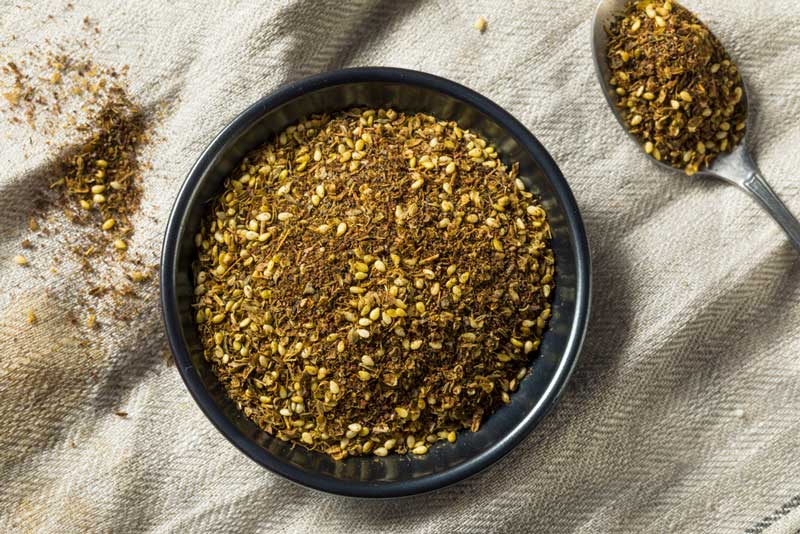 A traditional Middle Eastern spice blend, Za'atar spice blend contains many of the same ingredients as Italian seasoning. You'll find typical 'Mediterranean' herbs such as oregano, marjoram, and thyme, but also more earthy spices such as cumin, coriander, and sesame seeds.
This means it doesn't have the same flavor profile as Italian seasoning, but when it's used in the right way, it works a charm! In Middle Eastern cooking, za'atar seasoning is often used with bread, making it an ideal seasoning for pizza. Try with pizza topped with tomatoes, olives, eggplant, and other fresh vegetables.
8. Cajun seasoning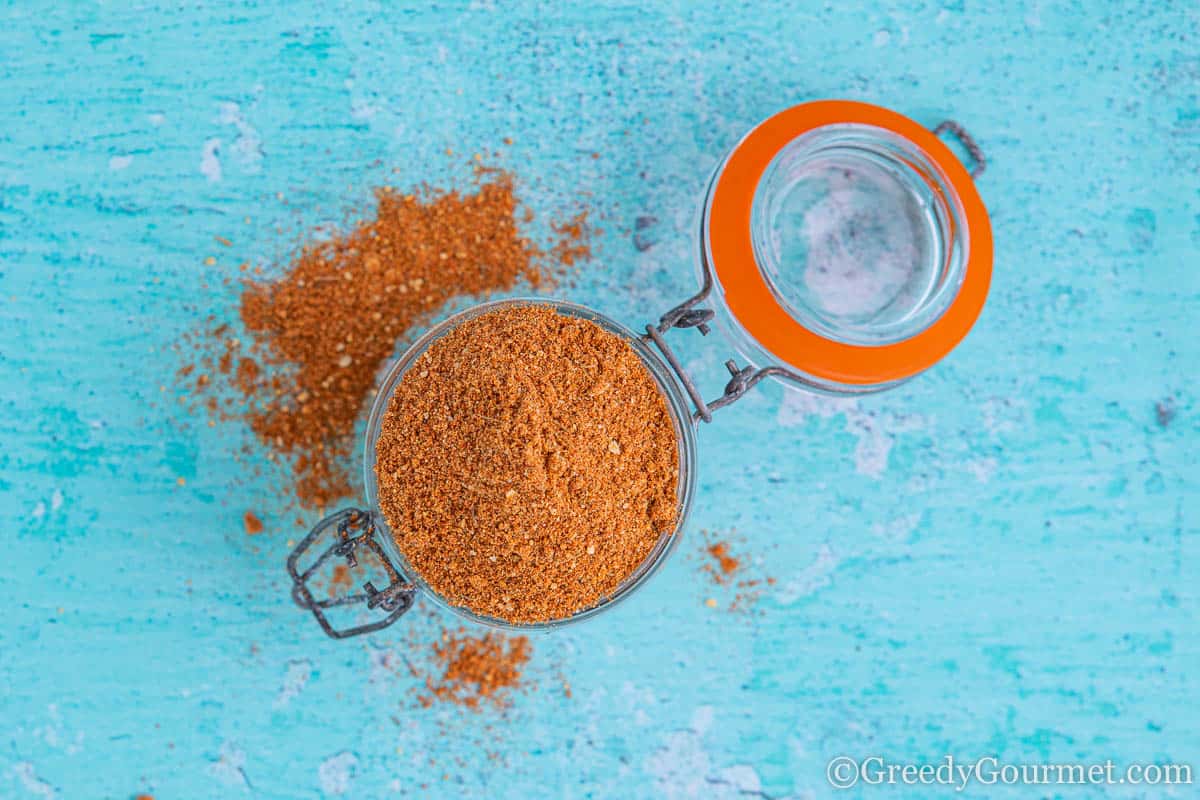 A sumptuous spice mix that adds so much character to a wide variety of dishes, Cajun seasoning is a smokey sensation. While it doesn't have the same flavor profile as Italian seasoning, Cajun seasoning does contain oregano and thyme. Many bold flavors are going on here, including paprika and cayenne pepper, so use them cautiously!
I recommend using Cajun seasoning as a substitute for Italian seasoning for big, hearty meat dishes. With pizza and pasta dishes, the flavor would probably be too overpowering.
Alternative Substitutes for Italian Seasoning
9. Italian dressing seasoning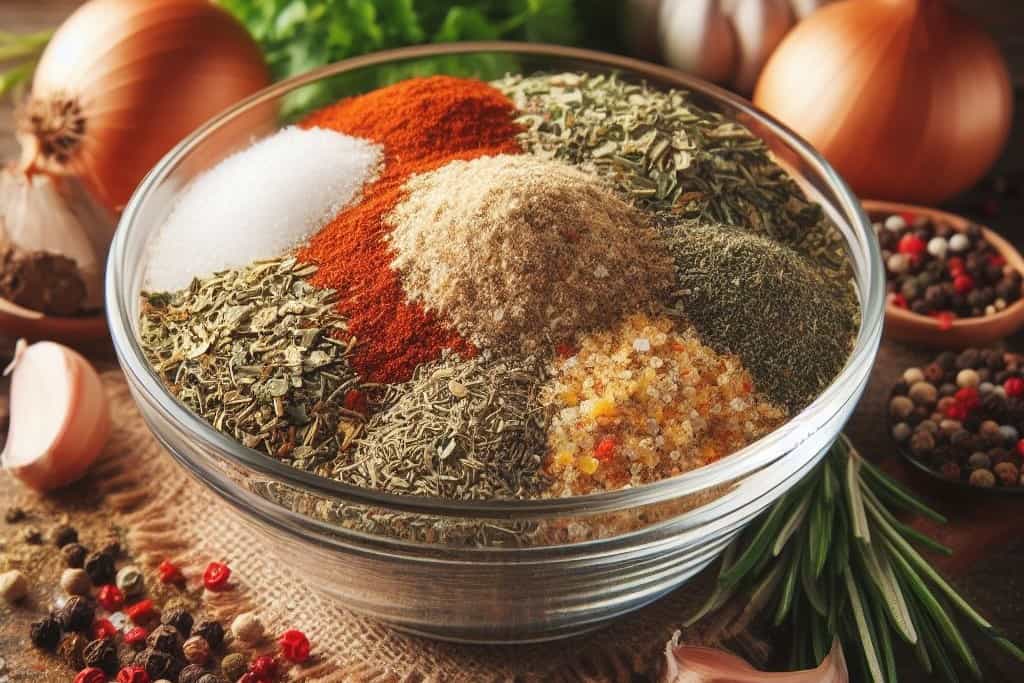 It's possible to replace Italian seasoning with Italian dressing seasoning. The Italian dressing seasoning packet mix contains far less authentic flavor and processed ingredients, unlike standard Italian seasoning. So, it's a decent substitute at a push, but there are plenty of better options.
10. Old Bay seasoning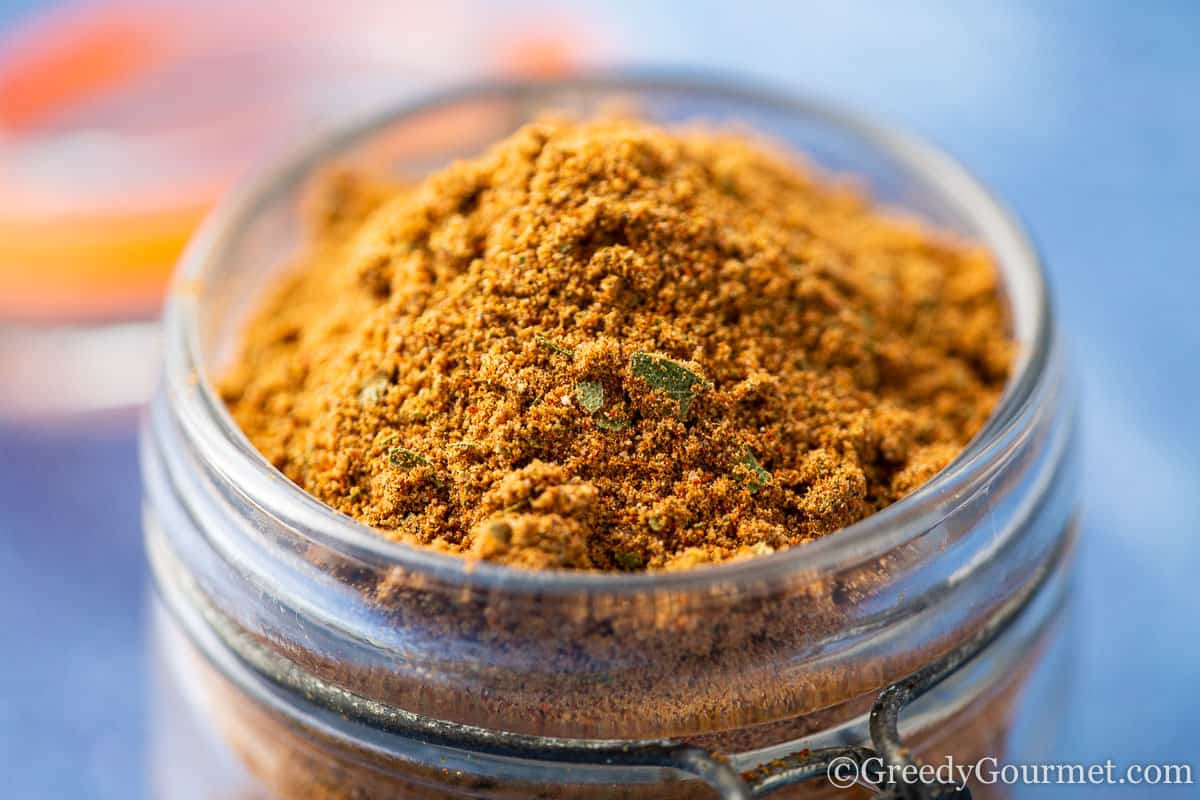 The classic American spice mix can bring flavor to pretty much any dish. While it doesn't have any similarities with Italian seasoning, Old Bay seasoning brings a big, bold, savory taste. It can flavor meat or fish dishes if Italian seasoning is unavailable.
How do you use Italian Seasoning?
This herb mix works wonderfully well with typical Italian dishes such as pasta and pizza. It's also great in most sauces, mainly tomato-based soups and salads, and as part of a marinade for meat or fish.
You can also sprinkle Italian seasoning when baking bread, particularly focaccia and other types of typical Italian bread.
If you're looking for specific recipes to use Italian seasoning, here are some great ones for your inspiration:
Bring some extra flavor to the classic Caprese salad
Elevate a traditional Bolognese pasta bake or a sausage pasta bake
Add a sprinkle of seasoning to your favorite pizza – try this quattro formaggi
What's in store bought Italian seasoning?
It usually consists of six key herbs – oregano, basil, thyme, rosemary, sage and marjoram. You might also find other flavor enhancers added from time to time, including garlic powder, onion powder, and black pepper.
What's the origin of Italian seasoning?
It's known that the ancient Greeks and Romans experimented with seasoning blends when cooking. Over the years, various cuisines around the Mediterranean developed their special seasonings, and eventually, a typical Italian seasoning was settled upon.
Can I use fresh herbs in place of Italian seasoning?
Yes, absolutely! Try and shoot for a 3:1 ratio when using fresh herbs instead of dried herbs.
It's also worth remembering that fresh herbs lose their flavor and fragrance when cooked for long periods.
Is Italian seasoning the same as Italian dressing mix?
No, they are two separate things. Italian seasoning blends contain a mix of dried herbs and nothing else. In contrast, a packet of Italian dressing mix is a product that contains processed ingredients and is meant to be added to water and oil.