There are actually plenty of Madeira wine substitutes to choose from! So, if you are out of Madeira wine, there is no need to panic. Even though this fortified wine has a distinct flavour, there are several other types of wine that you can use as Madeira wine substitutes. All of the following 5 Madeira wine substitutes have their specific history and flavour. However, they are still excellent substitutes for Madeira wine if needed. So keep reading to learn what is the best substitute for Madeira wine!
5 Madeira wine substitutes you need to know
Cooking with Madeira wine brings lots of flavour to the dish. Madeira wine is especially great for putting that extra something into a sauce or a stew. That being said, Madeira wine is probably not always on the top of your mind when making a shopping list, so what to do if you don't have any? No worries. I will share my list of recommended madeira wine substitutes with you. However, before I do, find out all there is to know about Madeira wine. This way you'll understand the profile of this wine.
what is Madeira wine?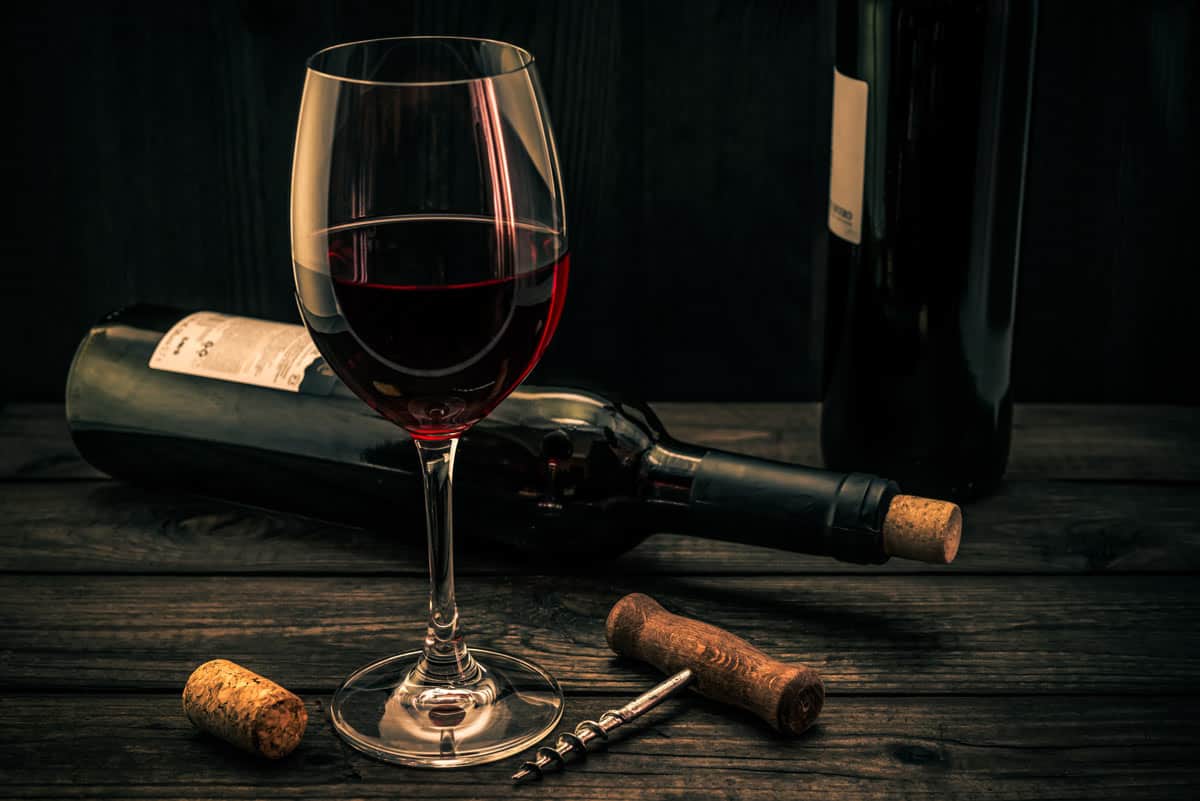 Madeira wine is a fortified wine from the island of the same name, belonging to Portugal. Also known as the island of flowers and the birthplace of famous footballer Ronaldo, Madeira has a centuries old wine making tradition. The breakthrough came in the 15th century when Europeans, not least the Portuguese, started exploring the far corners of the world. On their voyages, the explorers would bring wine with them.
However, the ordeal of long sea voyages tended to spoil normal wine with its relatively low alcohol content. The Portuguese solved this by adding neutral grape brandy with higher alcohol content to the barrels. By doing so they bumped up the overall percentage. According to the story, a shipment of unsold wine returned to Madeira after a long voyage on board a ship. The wine had been exposed to high temperatures and excessive movement on the way, which had altered the flavour of the wine. This became the cornerstone of the style of the Madeira wines that we know today.
Shipping wine around the globe unnecessarily was quickly deemed an inefficient way to age and mature the wine, so other methods were invented. Artificial heat, now as then, matures the wines and creates the unique flavour profile. Only the most exclusive and expensive wines are matured by the natural heat from the sun. You can read much more on the topic here.
is Madeira wine red or white?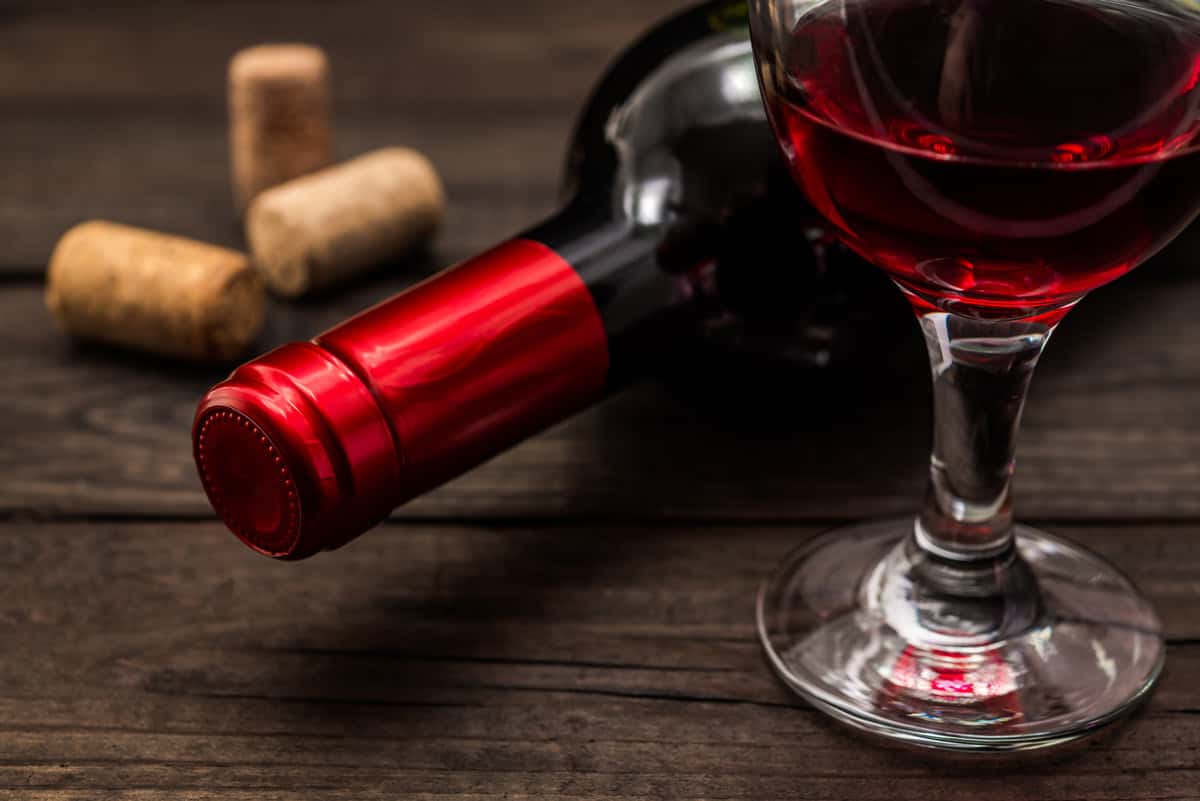 That's a really complicated question. It's actually neither, Madeira wine can be made from red or white grapes. In either case, most of the time it's made using red grapes. That doesn't mean that the wine is red though! It's actually golden-brownish in colour, depending on the age. So, when dealing with Madeira wine, don't think about the colour. Think about the flavour profile instead.
By the way, now that I think of it, if you are looking to drink some Madeira wine, you might like to accompany it with these cheeses:
what are the best Madeira wine substitutes?
There are many ways to use Madeira wine in cooking – first and foremost to make amazing sauces or stews. If you cannot get Madeira wine, you should consider one of the following alternatives:
1. Port wine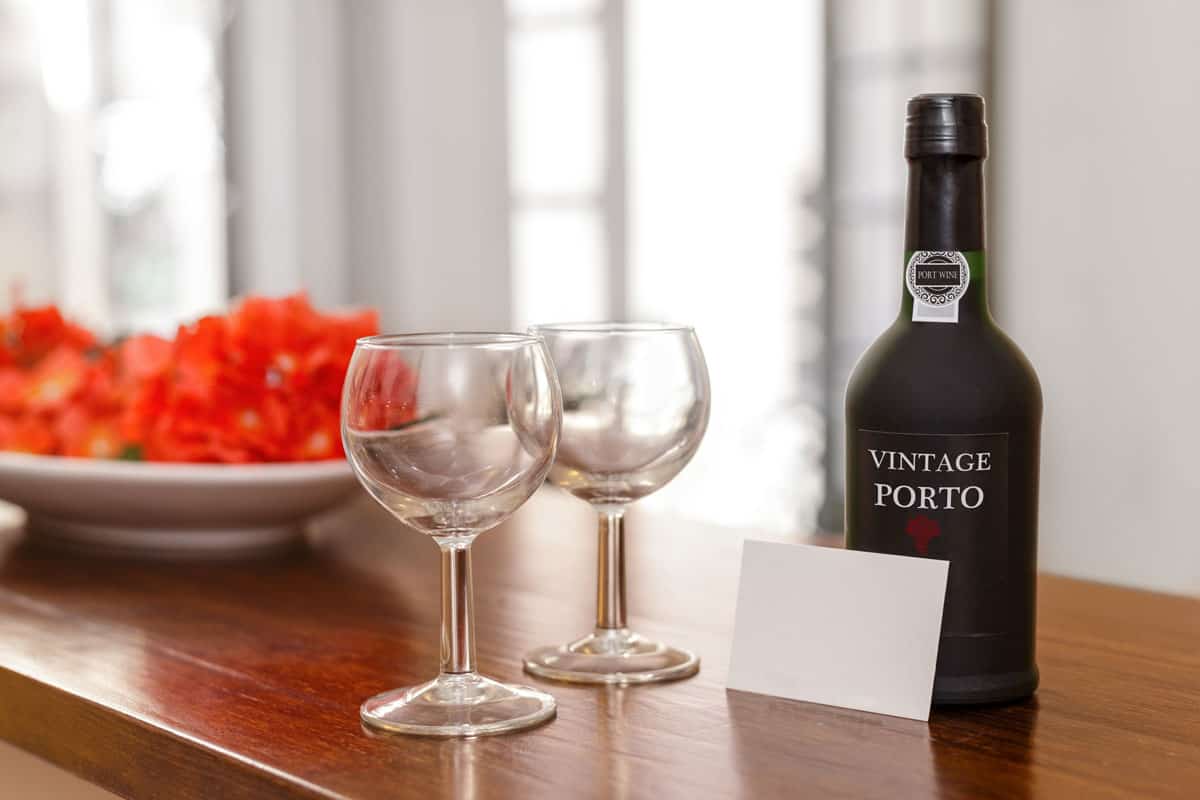 You might think that Port wine is the most obvious substitute for Madeira wine. From the Portuguese mainland, Port is produced in a similar manner, meaning the wine is fortified with grape brandy. Although Port can have fantastic aroma and flavour, it is lacking a bit of that oxidized flavour that the Madeira wine has. If you go with Port, choose a dry, aged white Port or red Tawny to come closest. A red Tawny is especially good if you are cooking a stew with game or beef. Furthermore, Port is probably the easiest accessible Madeira wine substitute, since you will be able to find at least a small selection in every supermarket.
2. Sherry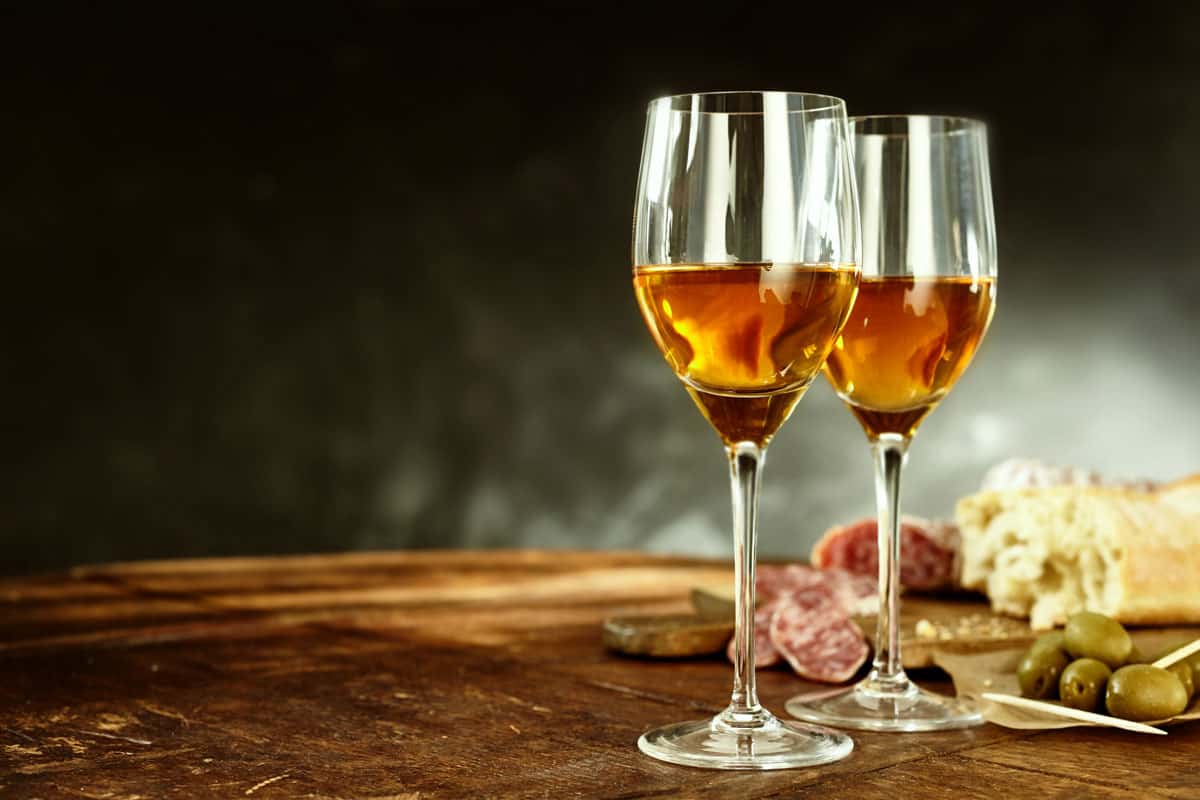 Sherry is a Spanish fortified wine, from the Jerez region in southern Spain. The main distinction of sherry is that it is made exclusively from white grapes. Sherry is an extensive subject, and if you want to find out more click here.
To simplify the matter somewhat there are two main categories of sherry. Fino, which is dry, and Cream, which is sweet, so substitute according to whether the recipe calls for sweet or dry Madeira.
In recent years, sherry has enjoyed a new phase of rediscovery and popularity, not least because of superb tasting sherries, such as the ones I had at the restaurant Ambiente. See my review here.
Perhaps it is time to bestow the same attention on Madeira wine.
3. Marsala wine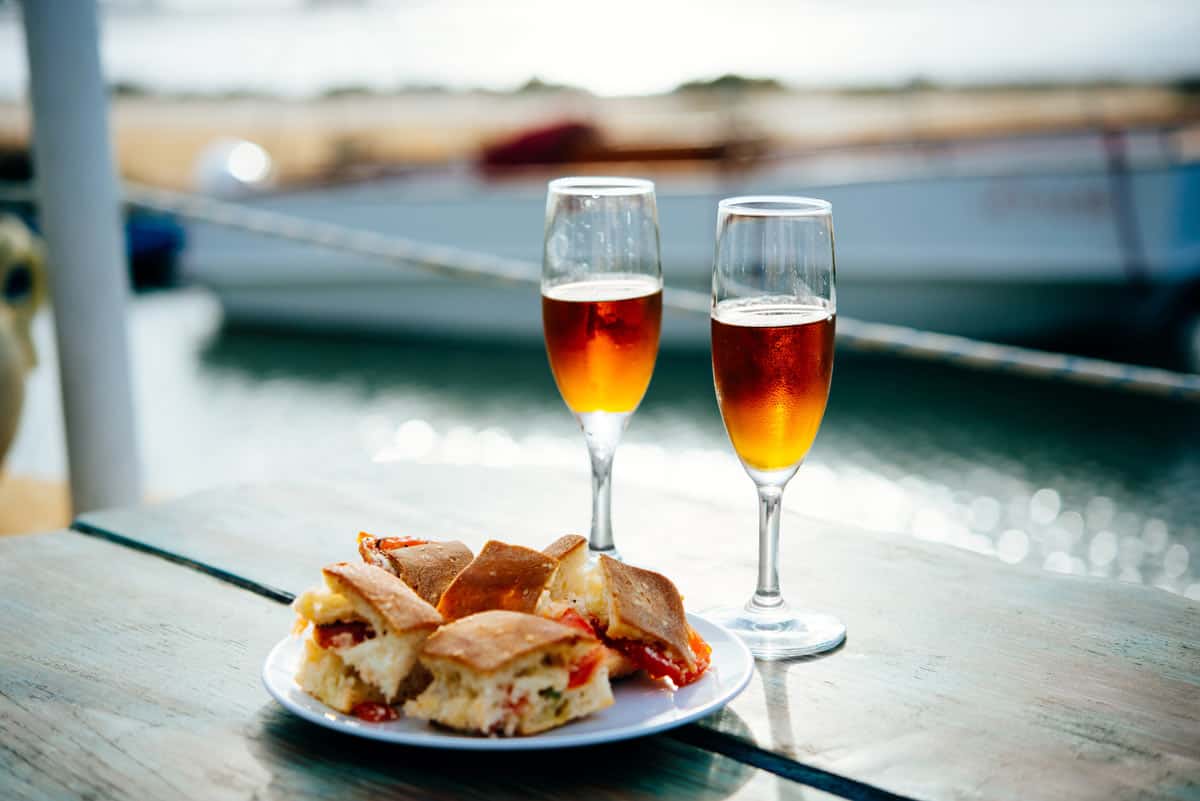 Marsala wine is a popular fortified wine from Sicily. More specifically from the charming seaside town of the same name. You can use it primarily for cooking, however you can also enjoy it as an aperitif. You may know Marsala wine from the popular dish chicken Marsala, which is basically chicken breasts braised in a mixture of Marsala wine, butter and mushrooms. Marsala wine also finds its way into desserts such as the modern Italian classic, tiramisu.
Marsala comes in different qualities and categories, according to age and colour. The more popular and accessible kinds include Fine, aged at least one year, Superiore, aged at least two years and Riserva aged at least four years.
4. Vermouth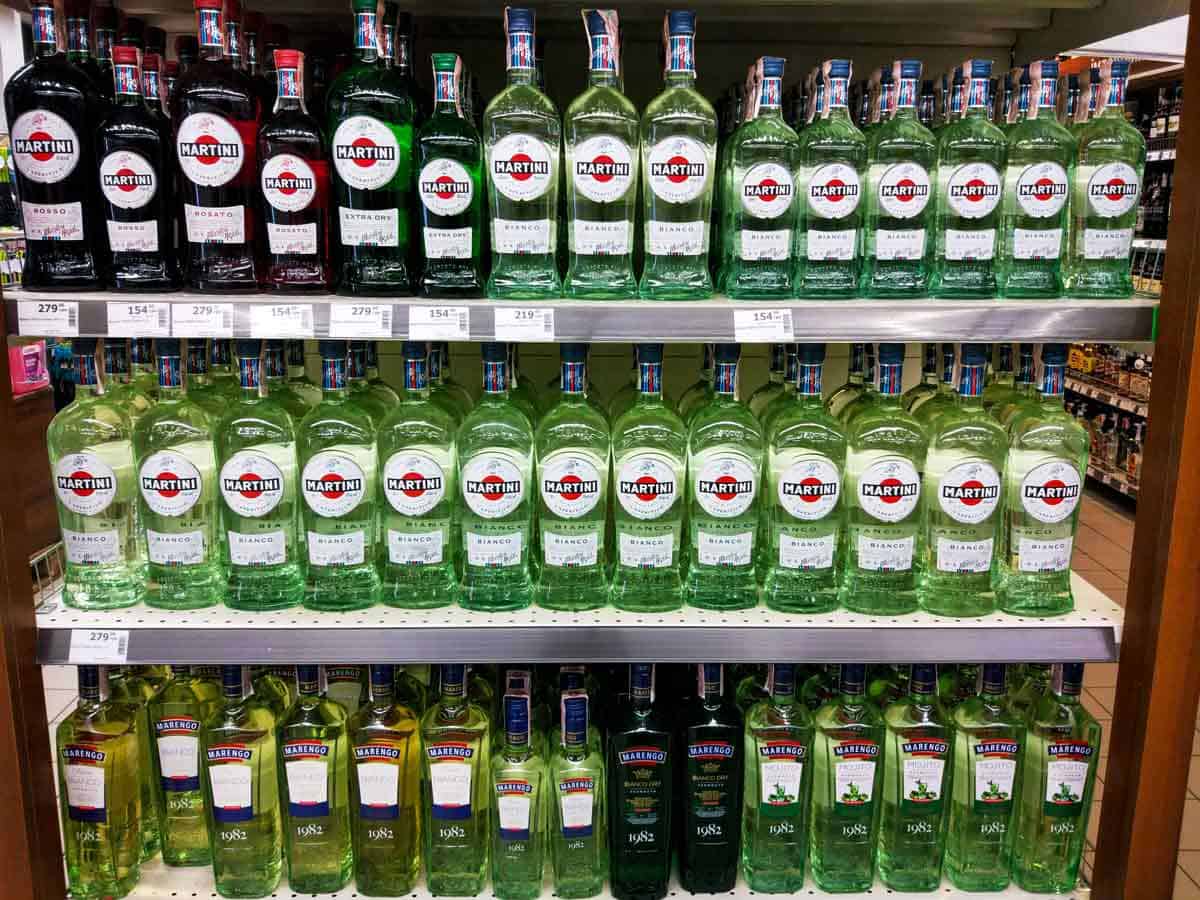 Perhaps a somewhat surprising choice, yet nevertheless vermouth is a good Madeira wine substitute. For savoury cooking you should go for a dry yet aromatic vermouth of good quality. This could for example be the French vermouth Noilly Prat, or a vermouth from the Italian producer Martini.
Vermouth starts out as a neutral grape wine, which is then fortified with more alcohol and aromatised with different herbs. Generally speaking, there are two main types of vermouth, namely dry vermouth and sweet vermouth. Although you might know vermouth more as a cocktail mixer, it is actually quite useful for cooking, not least as a Madeira wine substitute.
5. Ice wine
A somewhat different substitute for Madeira wine, Ice wine or eiswein is a perfect choice when substituting Madeira in a dessert recipe. Eiswein is a sweet wine, mostly produced in Germany and Austria. Based on the sweet yellow Muscat grape, the wine gets its name from the harvest method. The grapes are not picked until after the first touch of frost, which develops a unique rich sweetness in them. Yet at the same time eiswein is normally quite balanced by a relatively high acidity. A word to the wise, eiswein is quite sweet and should not be a Madeira wine substitute in any savoury dishes. That being said it works well in desserts, and even served chilled with them.