You've got everything you need to make an impressive display of Indian cuisine, except for paneer. There are so many dishes that incorporate the fresh cheese, that leaving it out can make the result of your cooking efforts seem unfulfilling.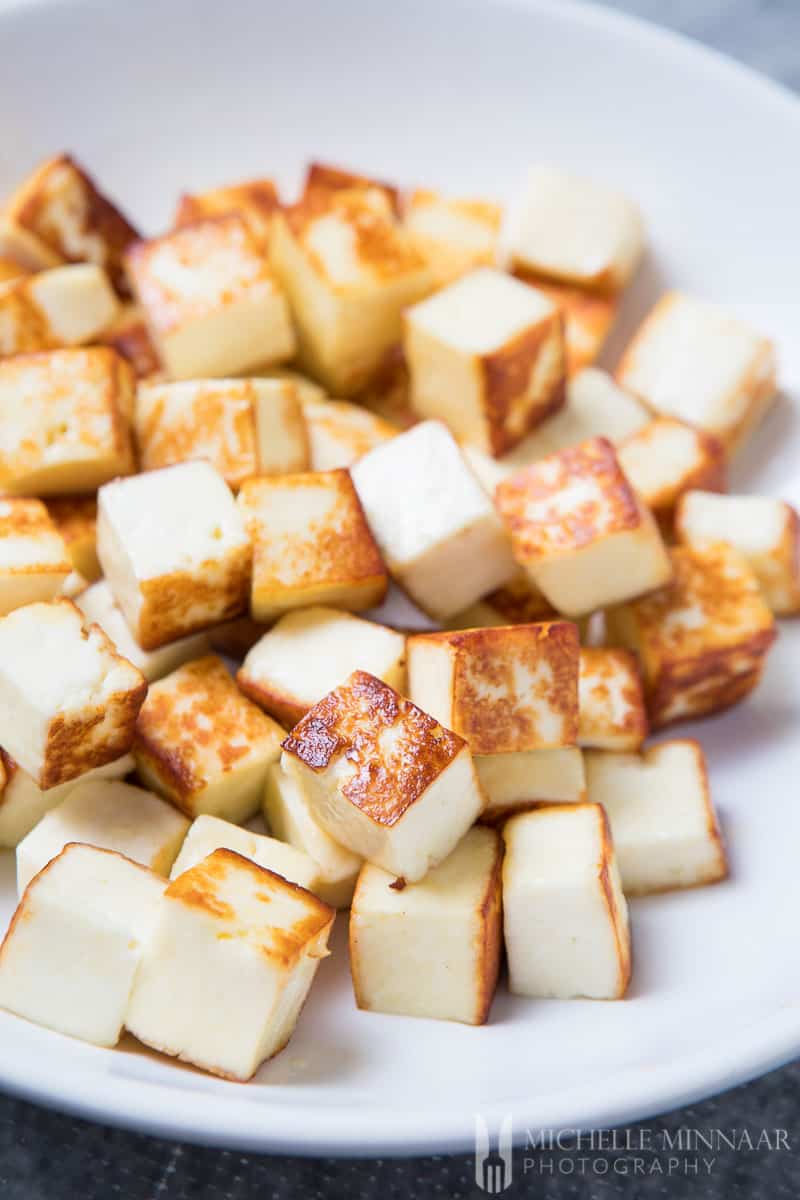 If you're ready to cook but simply can't source any paneer nearby, it might be a great opportunity to explore potential paneer substitutes. While there are many dairy kinds of cheese and non-dairy options, and each can work as an alternative, nothing will match the original.
What Is Paneer?
Paneer is a fresh cheese prevalent in Indian culture, made from curdled milk combined with an acid, such as vegetable acid or acid sourced from fruits.
The consensus is that paneer was introduced to the world by Persian and Afghani rulers for the first time. Since then it has become the main ingredient in countless Indian dishes, as well as one of the most popular and common Indian street food favorites.
What Makes Paneer So Great?
Paneer is known for having some unique characteristics that set it apart from many other types of cheese.
First of all, it is vegetarian friendly, since it doesn't contain any rennet. Rennet is a type of enzyme obtained from the stomach of animals like goats or calves. When rennet is added, cheese grows firmer, which paneer accomplishes with the addition of acid.
Next, because it uses acid instead of rennet, it does not have to be aged, meaning it is a fresh and unaged cheese. Once it has been made, it can safely be eaten without cooking, immediately. This also means it's very easy to make at home with simple ingredients like lemon juice.
One of the cooler things about paneer is that it doesn't melt. Even though it is a very soft cheese, with a deep and rich flavor, it will never melt. This means it gives your recipes a whole new dimension in taste and texture. It can be sliced and used to top a sandwich, or the curds can be breaded and pan-fried or deep-fried, for a fried dish that makes great appetizers or walking snacks.
Lastly, paneer cheese is incredibly cheap and affordable to make. So if you were wondering if your growing love for the Indian cheese will cause you budgetary issues, don't worry, if store-bought becomes too burdensome you can make it cheaply in your own home.
Where Can I Get Paneer?
Paneer is incredibly common, and in all likelihood, you've passed right by it in a variety of different grocery stores and markets.
You can often find it in larger retail supermarkets, like Walmart, as well as in specialty ethnic food stores. Other stores like Whole Foods will often have it, and it can be ordered online through many different sources, even Amazon.
If you're unsure of where to get some, you can even try searching on the shopping delivery app Instacart. You can search by item, based on where you are, and find local stores that carry paneer and have it in stock.
Even if you don't want to order through the app, the search function will tell you which store has it before you go driving all over town.
8 Paneer Substitutes
There are a ton of different cheeses you can use as a paneer substitute, and while each of them will have its own unique taste and texture that will be different from paneer, they will get you incredibly close.
For some recipes, working with a substitute for paneer will need some tweaking or adjustment. The taste of many paneer alternatives is close, but even the best ones won't be an exact match.
Recipes To Use Paneer
If you think you're ready to try some of these great substitutes for paneer, but you aren't sure where to start, here are some recipes to look up and add to your collection.
Paneer Butter Masala: For a simple paneer recipe, the creamy texture and spices this curry blends with the chunks of sliced cheese is a great place to start. It can be served with either bread rolls, naan, or rice.
Kadai Paneer Gravy: This is another simple dish that uses a spice mix called Kadai masala as well as some sweet bell peppers. Served over sliced or chunked paneer.
Malai Kofta Curry: If you want to experiment with fried paneer, this curry has a delicious malai gravy to compliment it.
Palak Paneer: Not only is palak paneer an amazing gravy dish, but it's a great way to incorporate spinach while eating paneer. It also adds a great splash of color to the meal aesthetics.