Have you found yourself in a situation where you need potato starch and you haven't got any? Potato starch is an excellent assistant in the kitchen when baking or cooking because it is a thickening agent. That being said, if you haven't got potato starch at home, you need to take a look at these potato starch substitutes. Looking for a potato starch substitute can sometimes be quite the challenge. However, I believe my list covers the top potato starch substitutes, one of which you should definitely be able to find in the kitchen. So no need to worry about substituting potato starch. All will be fine. In any case, if you use one of these substitutes, you won't even notice the difference when completing your recipe.
6 potato starch substitutes
This is an extensive list of the top potato starch substitutes. You'll find some potato starch substitutes that you might have heard of. On the other hand, you might not even recognise some of them. So, you might even find out about an ingredient you've never heard of.
what is potato starch?
Ordinarily, potato starch is extracted from potatoes. First of all, it looks like a very fine white powder which contains small oval granules. Some versions are without the granules and are more fine. The potato starch itself contains minimal fat and protein, so it's not that great in terms of nutritional value. Moreover, in terms of taste, the flavour is very neutral. Altogether, because of the potato starch's chemical properties, you use it mostly in food as a thickening agent or for other technical applications. But we'll get to that later.
So, how do you extract the potato starch from the potatoes? In short, a potato plant contains cells, which in fact contain starch grains, also called leucoplasts. If you want to extract the starch, you must crush the potatoes. This crushes the cells and releases the starch grains or leucoplasts from the crushed cells. Next, wash the potatoes, this washes out the starch and then you dry it into a powder. Voila – now you know how potato starch is made!
culinary uses
Again, as mentioned above, potato starch is used as a thickening agent as well as for conserving. In addition, it is included in many recipes. These include:
instant soups
potato chips
hot dog sausages
noodles
sponge cakes (gives the cake a very soft texture)
in prepackaged cheese (it reduces sweating and binding)
By the way, here is an important fact to keep in mind. Potato starch is gluten-free. Therefore, it might be an excellent thickener for this gluten-free barbecue sauce or this gluten-free shepherd's pie.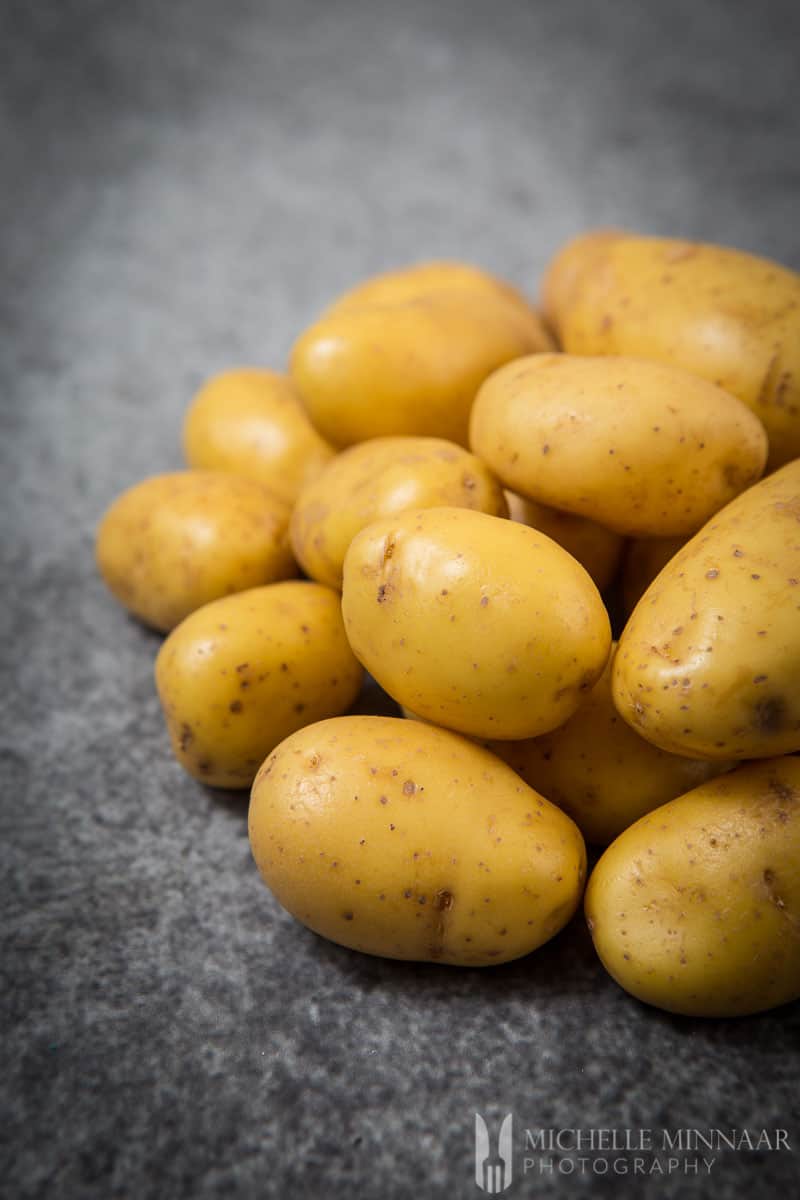 technical uses
You can also find traces of potato starch in:
wallpaper glue/adhesive
paper coating
textile sizing
gummed tape
early colour photography
Although, I doubt that you'd need to look for potato starch substitutes in these use cases.
where to buy potato starch
Potato starch is such a common ingredient, you can easily purchase it in the supermarkets. Just ask a shop assistant to guide you. Otherwise, you can always buy it online. Just check out some links below:
In fact, if you check out those links, there are suggestions for some of the potato starch substitutes. It might be a good idea to stock up just in case.
If you are looking also for other interesting flours, you can also consider these 12 cassava flour substitutes or these 12 masa harina substitutes. You never know if some of these interesting ingredients will spark your interest!
what can be used in place of potato starch?
Here is an extensive list of the top potato starch substitutes that may help you when cooking. Just make sure you read about each substitute carefully, as all differ.
1. cornstarch substitute
Cornstarch is a common potato starch substitute. It is derived from corn instead of potatoes but it is also used as a thickening agent. If you've cooked with cornstarch before, you'll know that it gives food that amazing glossy shine. Similarly, it also has a very neutral taste and flavour. Hence, it is actually one of the top potato starch substitutes. Just go for a 1:1 ratio and everything should be fine.
Be careful! Cornstarch is actually not allowed for Passover. So if you happen to celebrate it, be advised not to go for this potato starch substitute.
2. potato starch substitute – arrowroot
Arrowroot starch or arrowroot flour is derived from a South American plant. It's extremely well known in the vegan world. In addition, it's quite popular for gluten-free recipes. Arrowroot starch is an excellent choice if you are looking to substitute potato or corn starches. When you substitute, generally replace 1 tablespoon of potato starch with 2 teaspoons of arrowroot starch.
3. potato starch substitute – rice flour
Rice flour is a gluten-free flour alternative suitable for gluten-free recipes. Again, it has no taste and a very light texture. Therefore, it binds other ingredients together very well. The best way to use rice flour is at the beginning of the cook. Make sure you add it at the beginning of the recipe and cook it slowly.
4. potato starch substitute – wheat flour
This potato starch substitute contains gluten. So wheat flour is not suitable if you are looking for a gluten-free potato starch alternative. Nevertheless, it is also an excellent thickener. Generally speaking, you should add wheat flour at the end of the recipe or completely at the beginning of the recipe. If your stew looks a tad runny, this is a good alternative. The only problem is that unless you've substituted with flour before, you'll find that it can result in clumps if you cook it too quickly. Then the texture is very unappetising.
5. potato starch substitute – tapioca starch
Tapioca flour or tapioca starch is another excellent alternative to potato starch. Similarly to the arrowroot starch, it also comes from the cassava root. Also, it is a gluten-free powder and is generally used in baking. However, if you add too much, it can make your dough slightly sweet and chewy.
6. ground matzo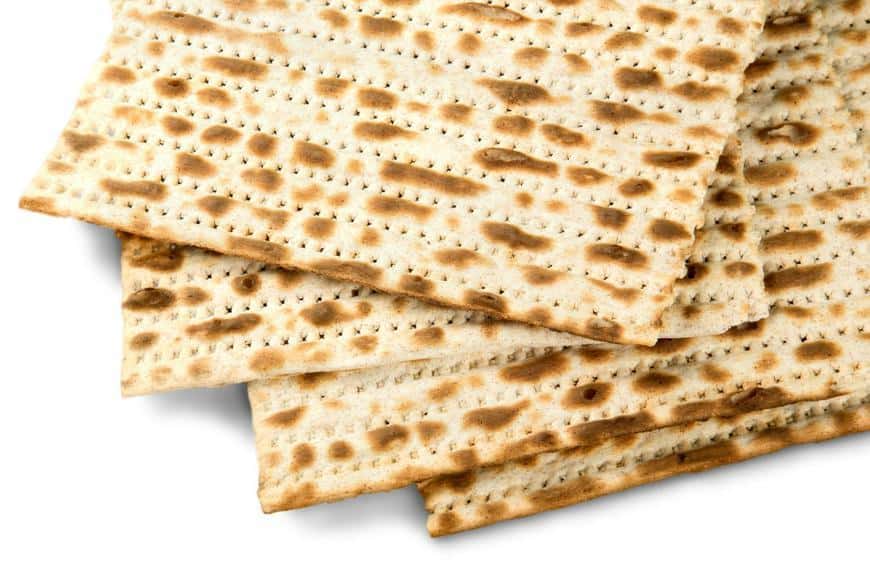 This is one of the non-traditional potato starch substitutes. Matzo or matza is an unleavened flatbread popular in the Jewish cuisine. It's a vital element of Passover. So, as a last resort, you can also grind the matzo and use that as a thickener. Very effective.
substitutes for potato starch in gluten-free baking
These are the top 3 potato starch substitutes for gluten-free recipes:
rice flour
tapioca
arrowroot
Special thanks to clickwaitget.com, comeonco.com, the Daily Meal, tanvietphat.top, the Nutbank, gutzglutenfree.com, Gourmet Food World, GFK company for images.